This week, we're challenging users to draw dogs using the PicsArt app, so we decided to help yu fetch the gold medal by posting this step by step drawing tutorial. Learn the finer points of the PicsArt app and see what goes into creating a great dog drawing.
If you follow these steps, your sure to finish with a stunning drawing that will have voters everywhere wagging their tails at your entry.
Step 1: Draw Outline
Use a thin blacl brush, outline our dog roughly, then reduce the layer's opacity. Add a new layer then trace a clean and deliberate final outline.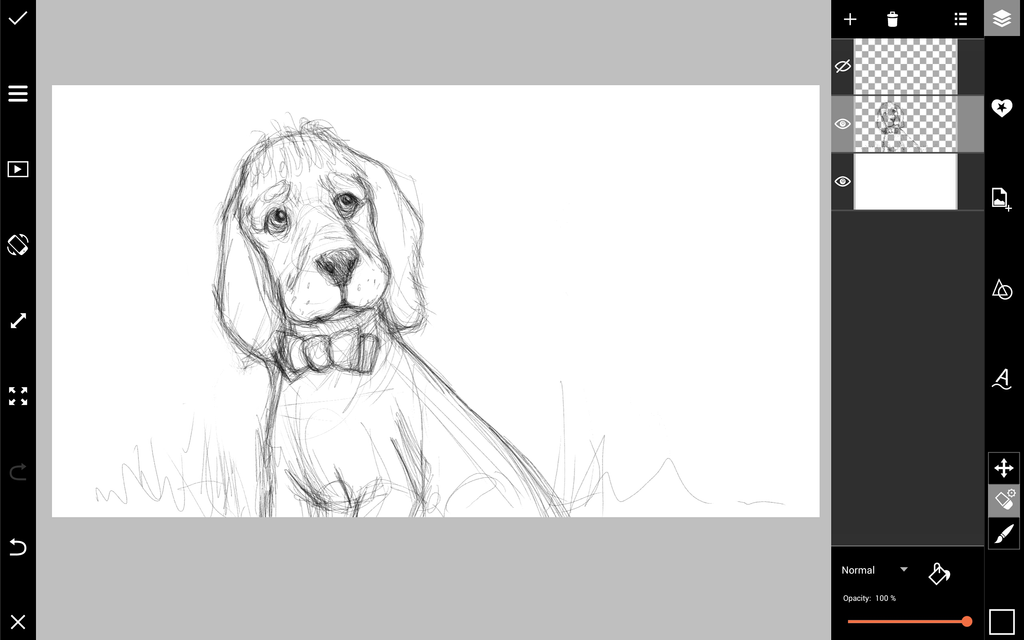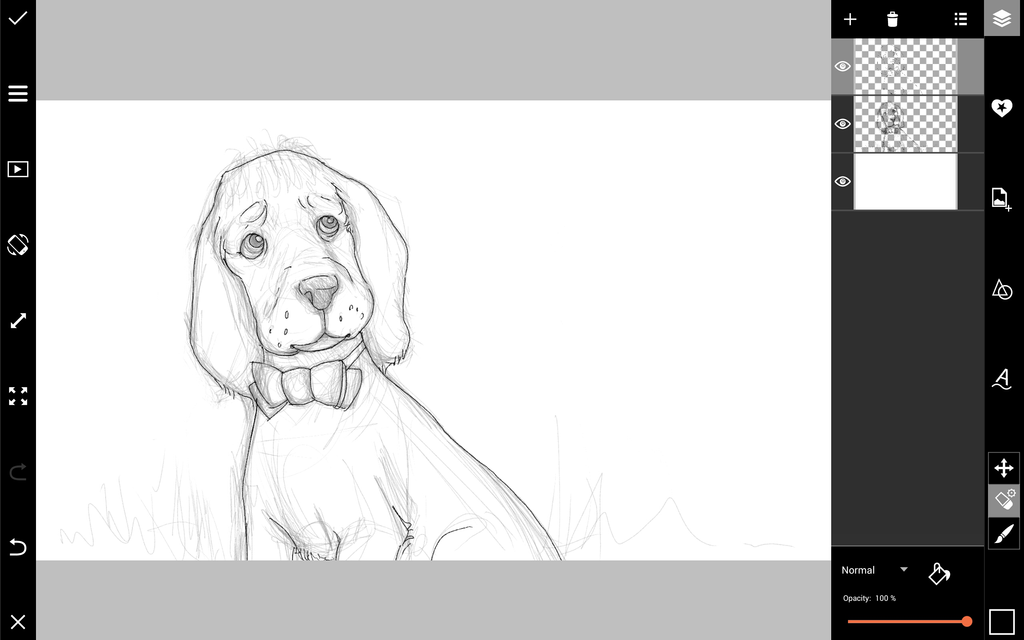 Step 2: Add Color
Add a new layer under your outline, and use the color chooser to change your brush color. Color in your dog.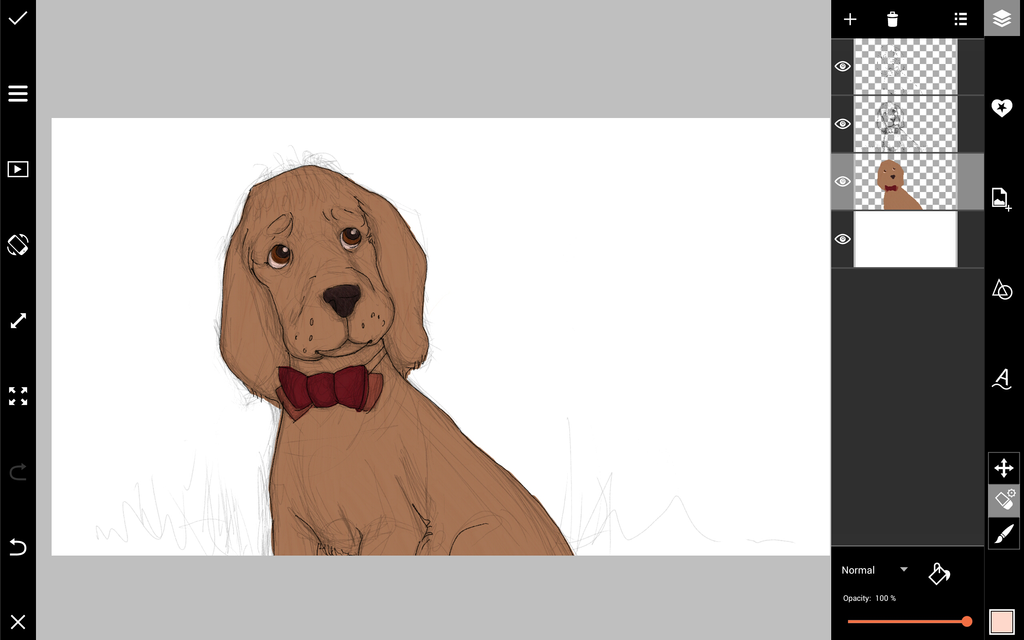 Step 3: Add Lighting
Choose a brighter tone of your dog's fur color then add a layer all the way on top. Gently brush on lighting in any areas you want to reflect light, then slightly reduce the layer's opacity to blend it into your drawing.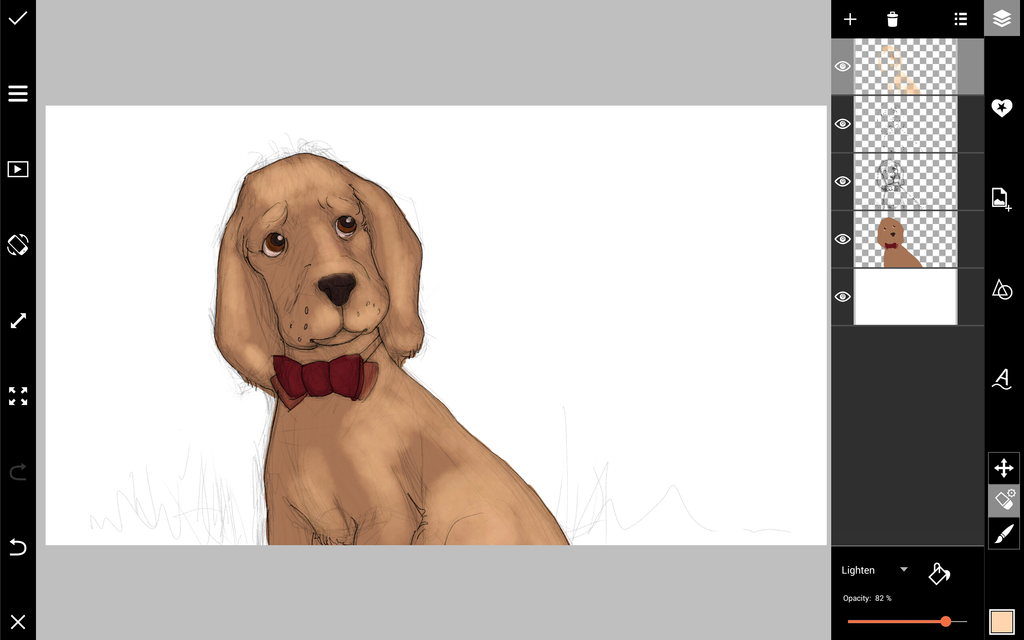 Step 4: Add Shade
Add another layer under your lighting layer, and use a black brush to darken all of the layers furthest from your light source. Reduce the opacity significantly to fade it into your dog.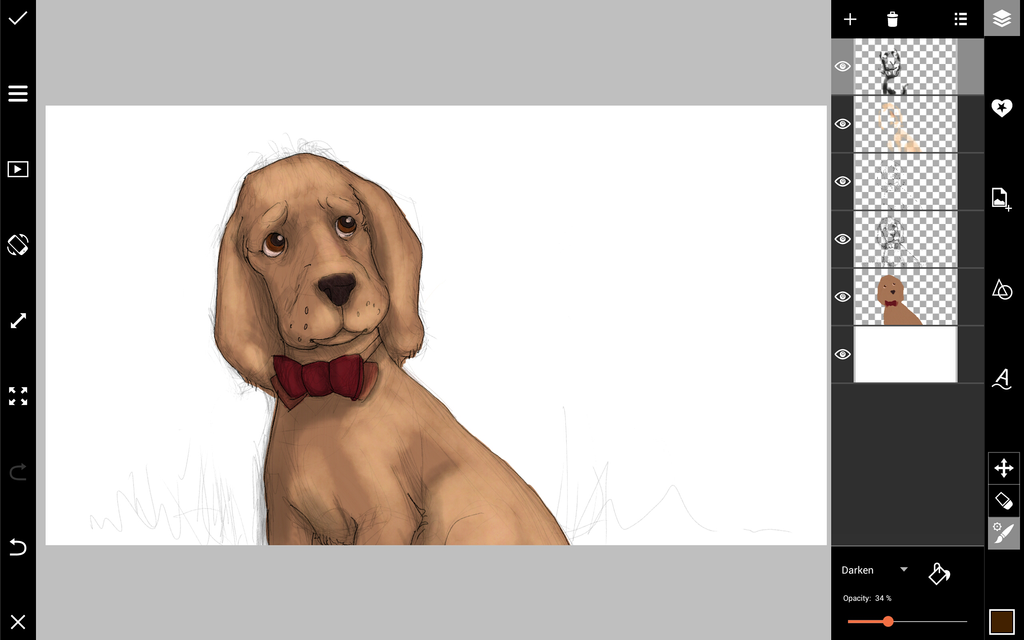 Step 5: Advanced Light & Shade
Give depth to your light and shade by repeating steps 3 and 4 for even darker or lighter accents.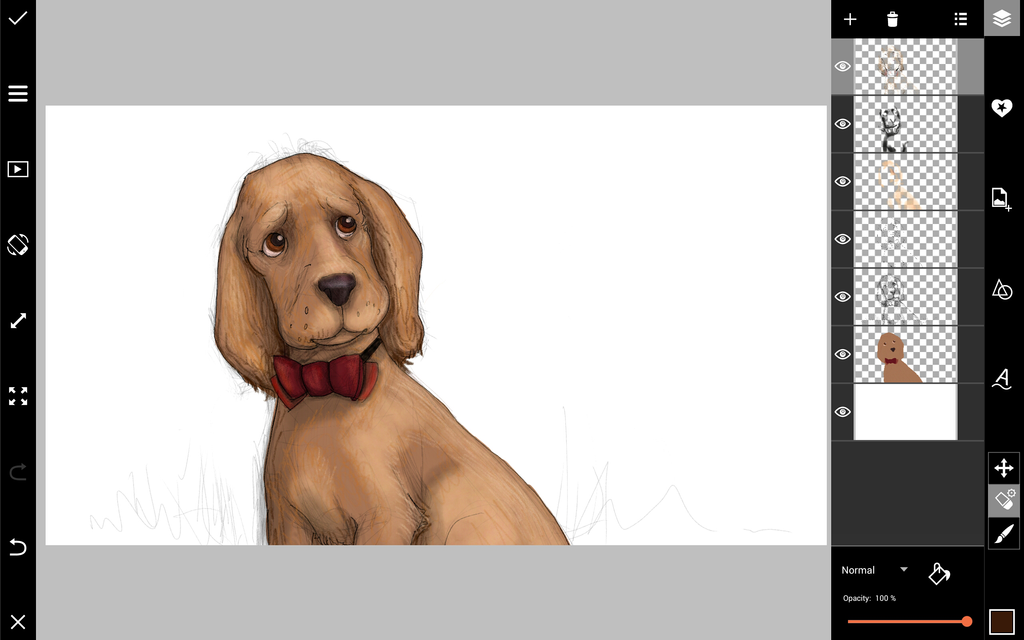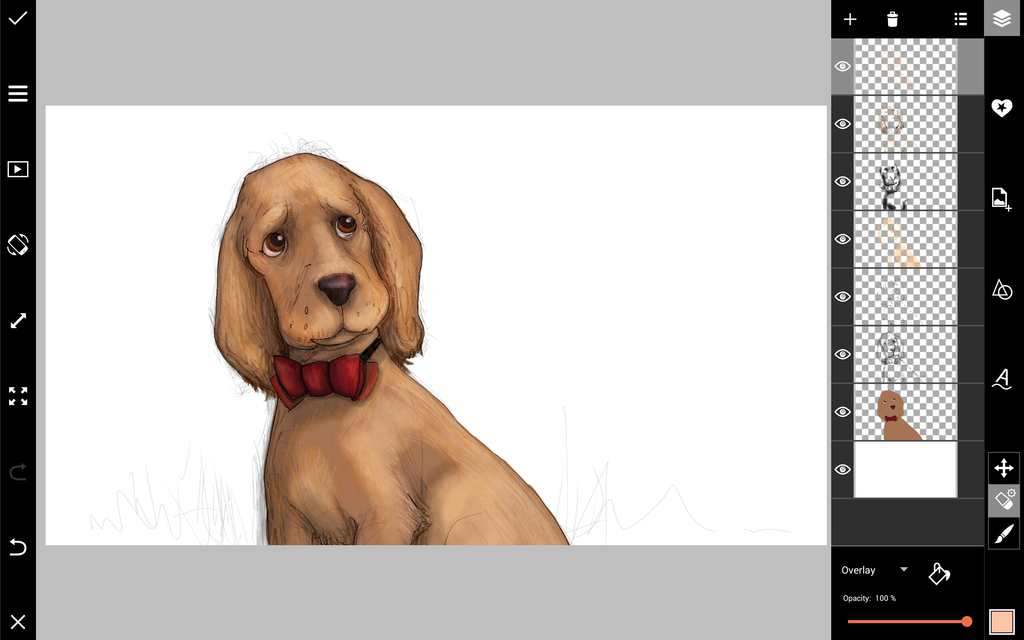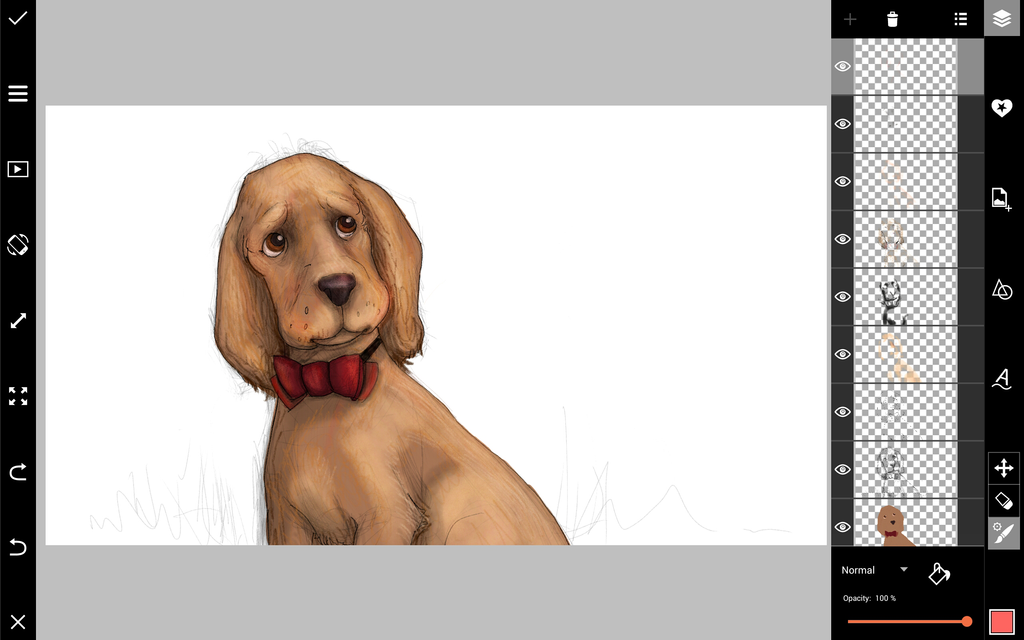 Step 6: Draw the Background
Add a layer all the way at the back and fill it in. Color the bottom half with streaks of green for grass, then add a layer at the very top and add blades of grass in front of your pup.