This week, users will be drawing elfs for the Drawing Challenge using PicsArt Drawing Tools. This tutorial will break down step by step, how to use PicsArt Drawing Tools to draw an elf, and get the most out of your app. Use layers to go from outline to final drawing, with an ease and a level of skill that will have you surprising even yourself. Whether you are looking for a strict guide or just some inspiration, this tutorial will give you an extra edge as you enter this week's contest.
Step 1: Open the PicsArt Drawing Tool
Select "Draw" from the main screen and then select "Draw blank" to start a new drawing from scratch. You have the option of choosing the precise width, height, and orientation of your drawing before entering your work space.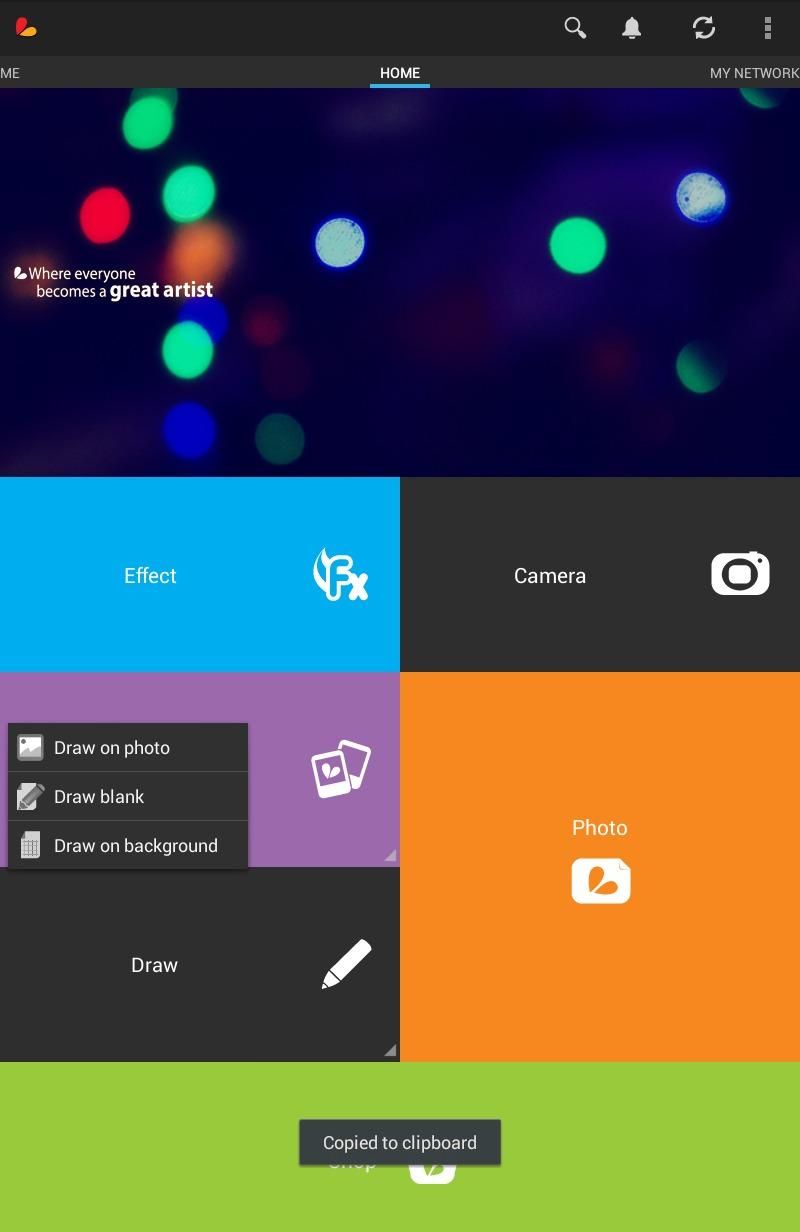 Step 2: Basic Outline
Draw a rough outline of your elf. Use a thin brush and sketch your elf, any props you want in your drawing, and lines to delineate symmetry.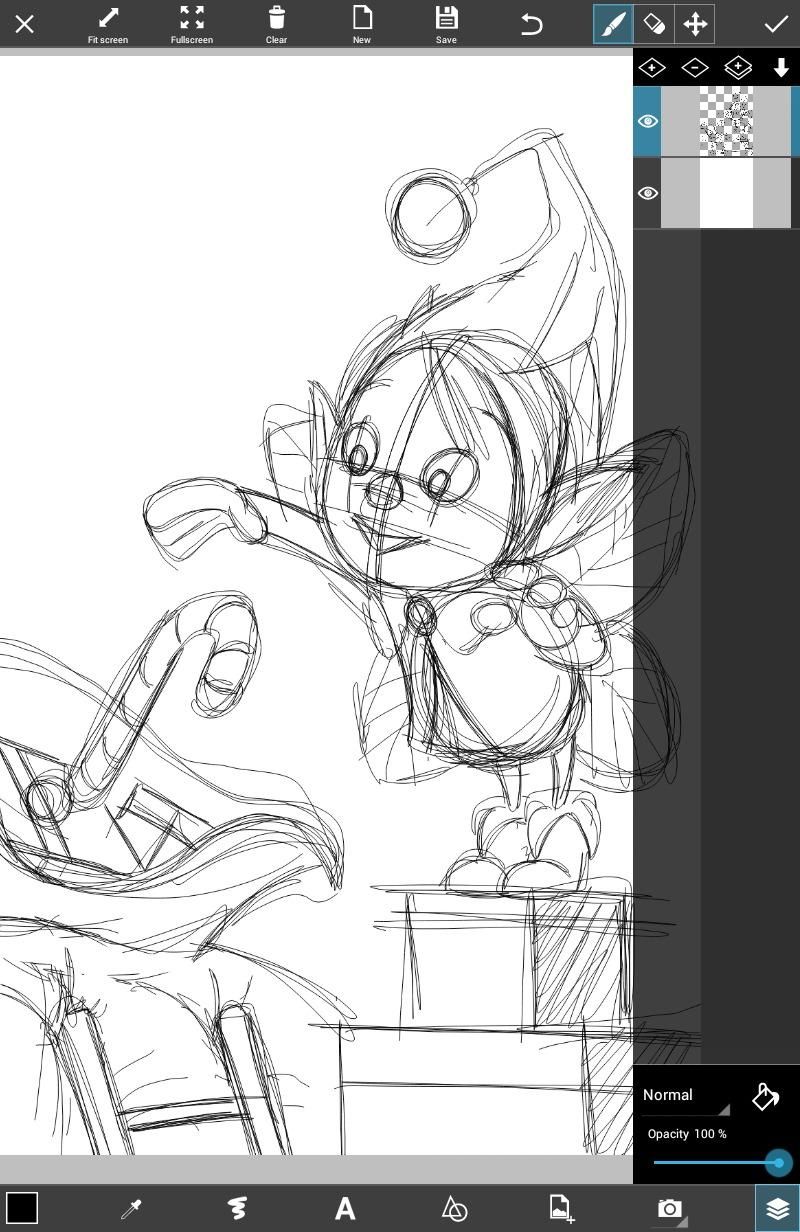 Step 3: Refine Your Outline
Reduce the opacity, and add a layer to trace a more precise outline. Refine and improve upon your previous outline, adding details like hair and sculpting facial features.
Step 4: Final Outline
Reduce the opacity again, and add a new layer for your final outline. Use clean deliberate strokes to create a spotless final elf. When done, delete all previous outlines.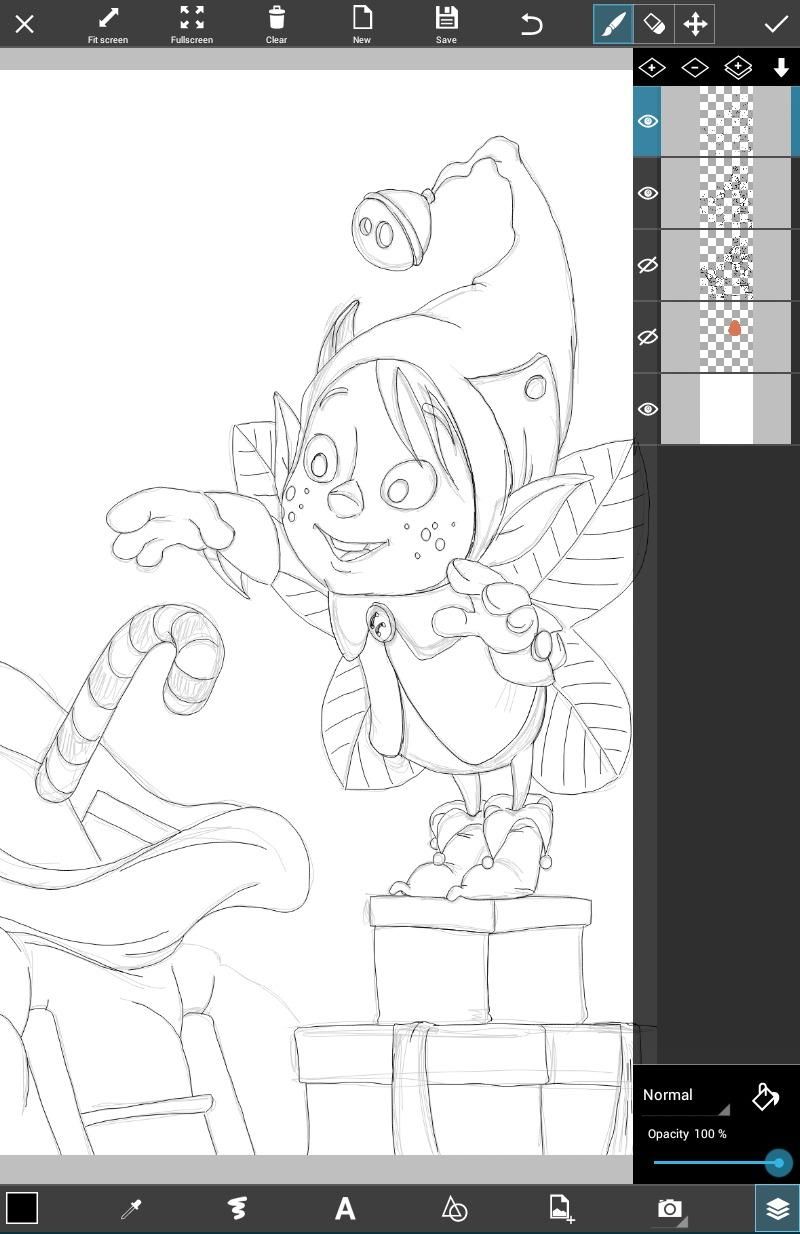 Step 5: Color the Drawing
Color your drawing by using various brushes in different layers. Customize your brush to suite whatever area of your elf you are coloring. You might want a translucent brush for your elf's wings for example. Merge your color layers when they are just right.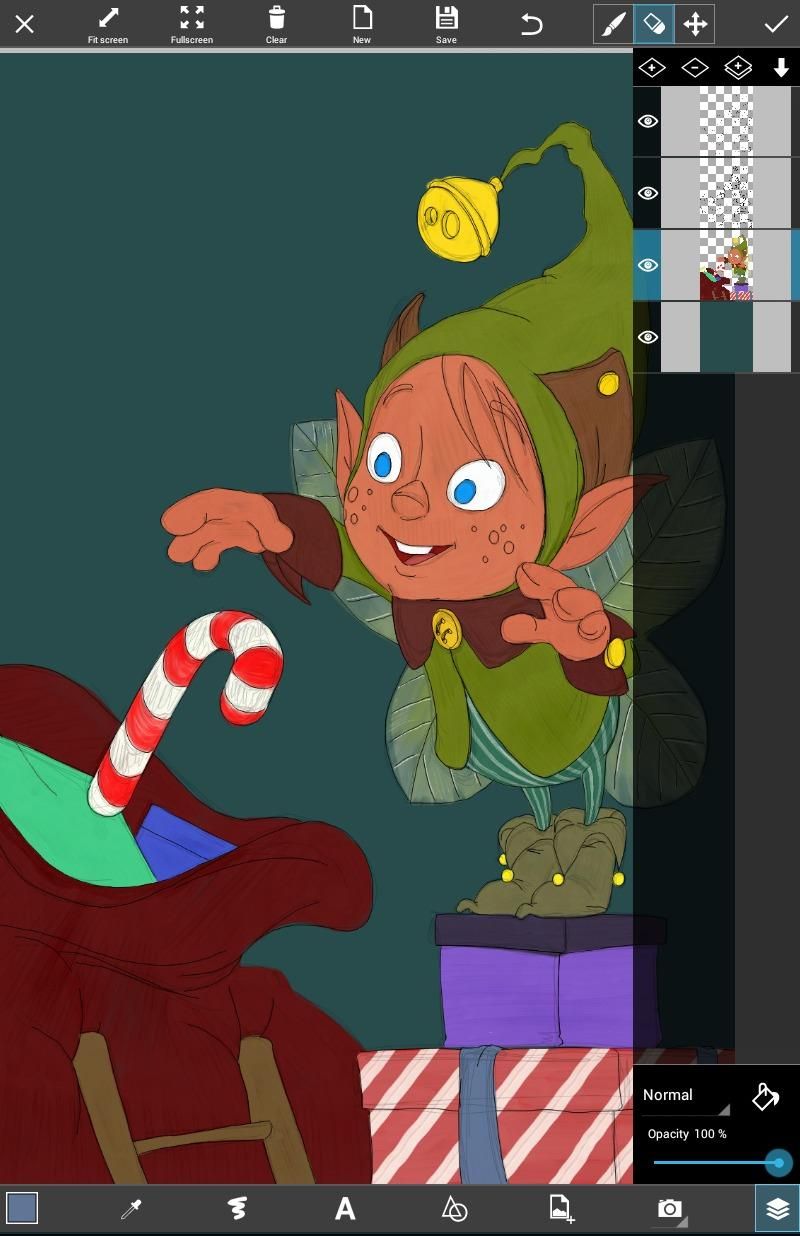 Step 6: Shading and Lighting
Shade your drawing by reducing the opacity on your brush, and using darker colors on the areas furthest from your light source, and brighter tones on the areas nearest your light source. You can also add tones, like blush to the cheeks of your elf, or yellows to add golden light in other areas.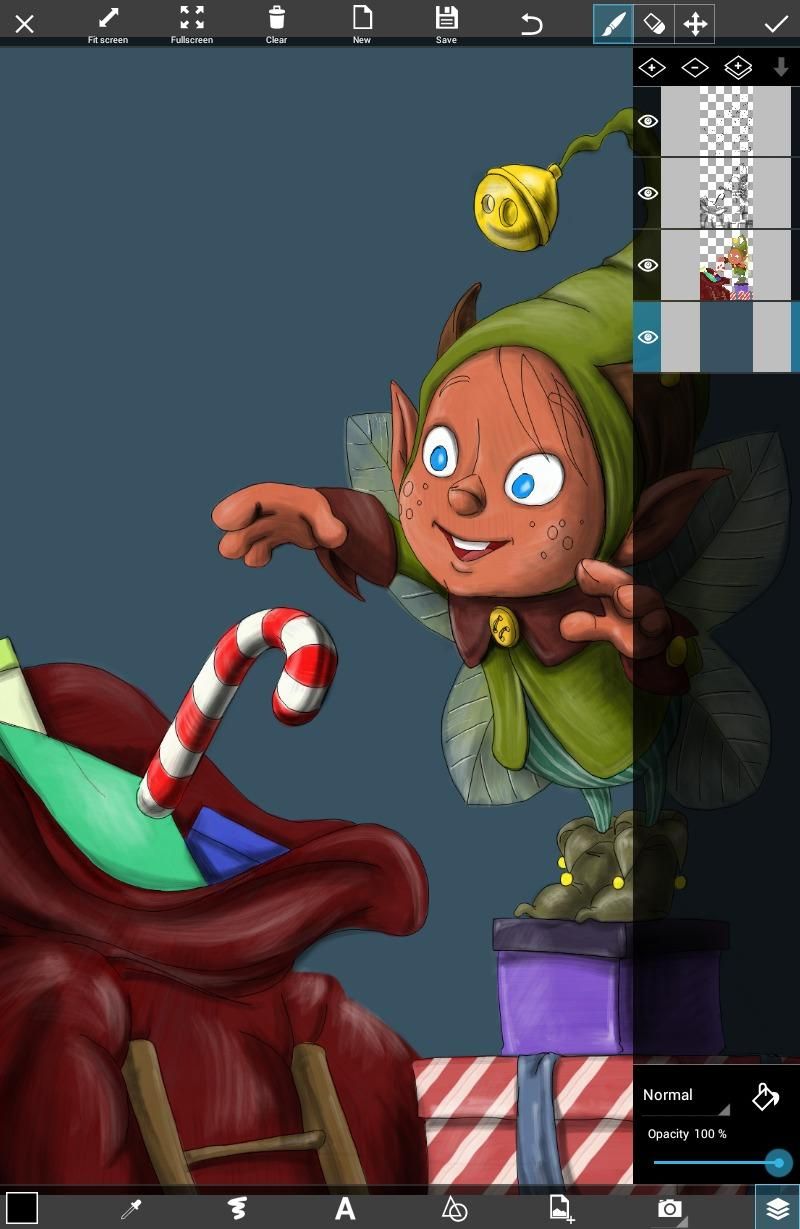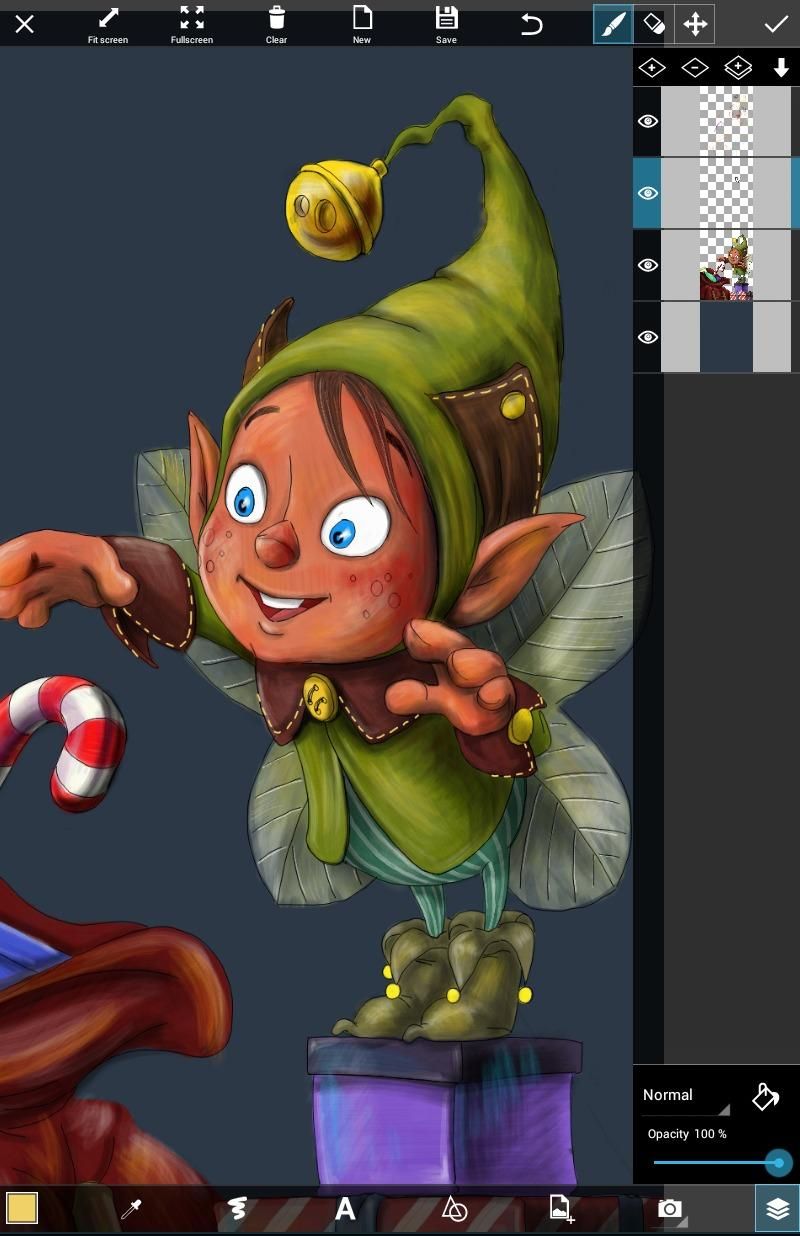 Step 7: Add Shadow
Finally, use a dark translucent brush in your background layer to add the shadow that your elf is casting on the wall behind him.