In this step-by-step tutorial, we'll show you how to use PicsArt's drawing tools to draw eyes. Read on to pick up the techniques, and once you've mastered them, start creating your own drawing!
Step 1: Draw Initial Sketch
Fill your background layer with a solid color by tapping on the paint bucket icon and selecting a beige color. In a new blank layer, sketch your drawing.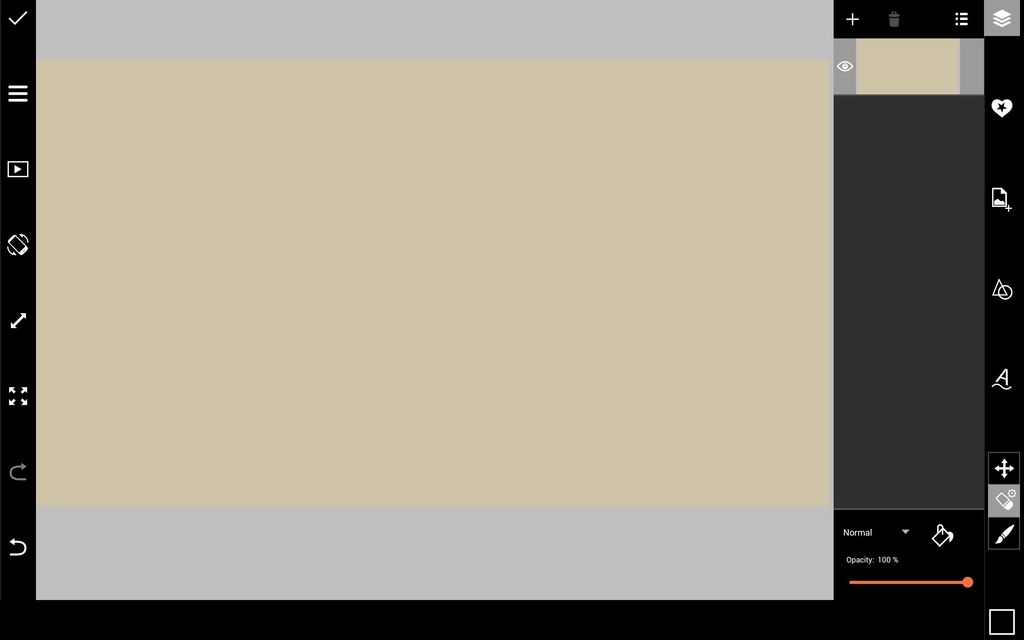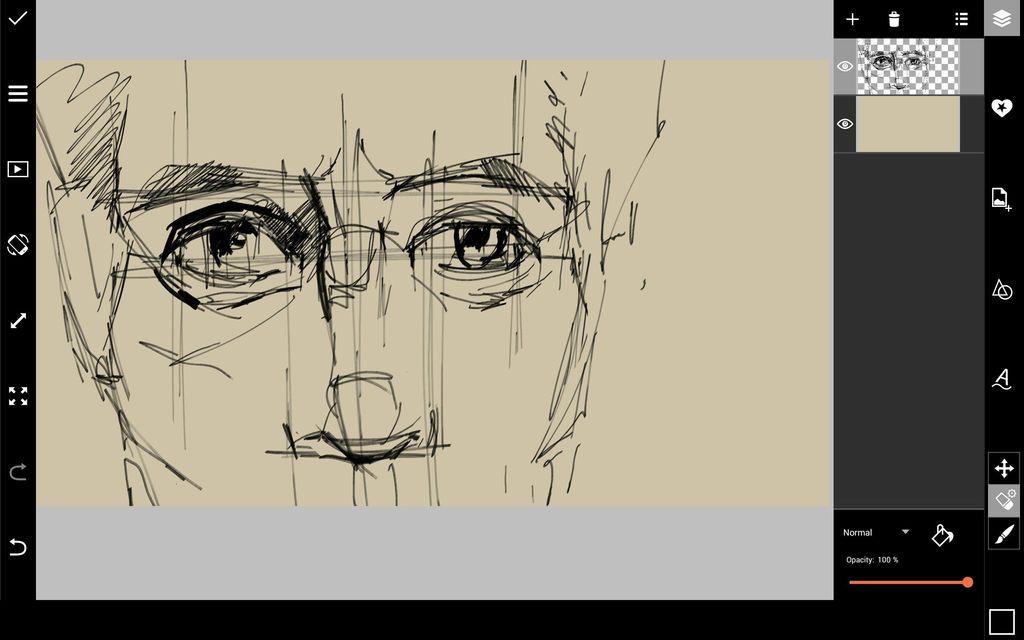 Step 2: Finalize Sketch
Reduce the opacity of your sketch, create a new layer, and trace a refined outline. In a new layer, start adding shadows using a black brush with a reduced opacity.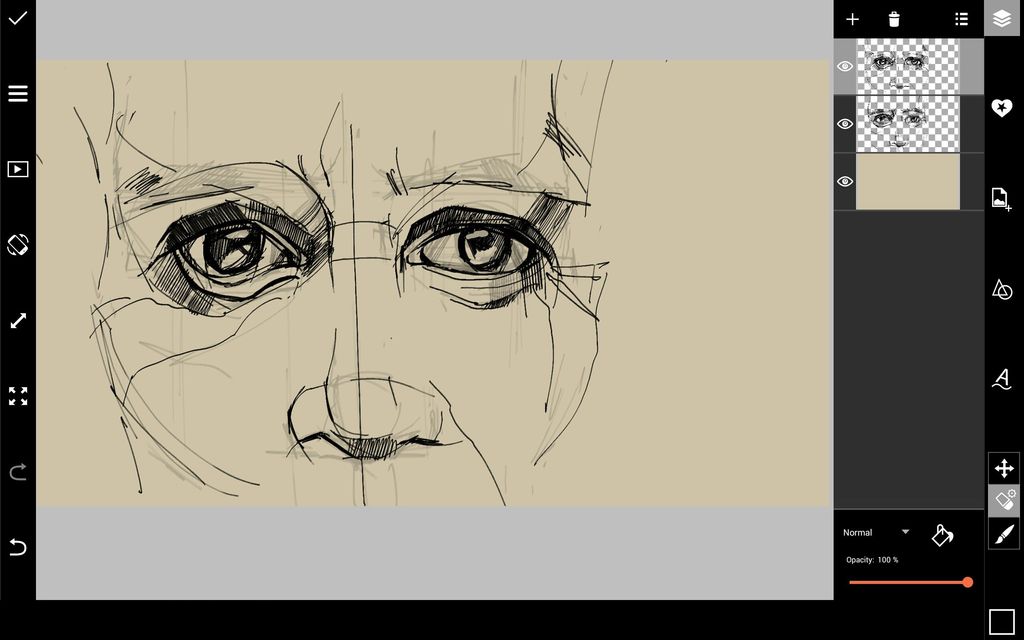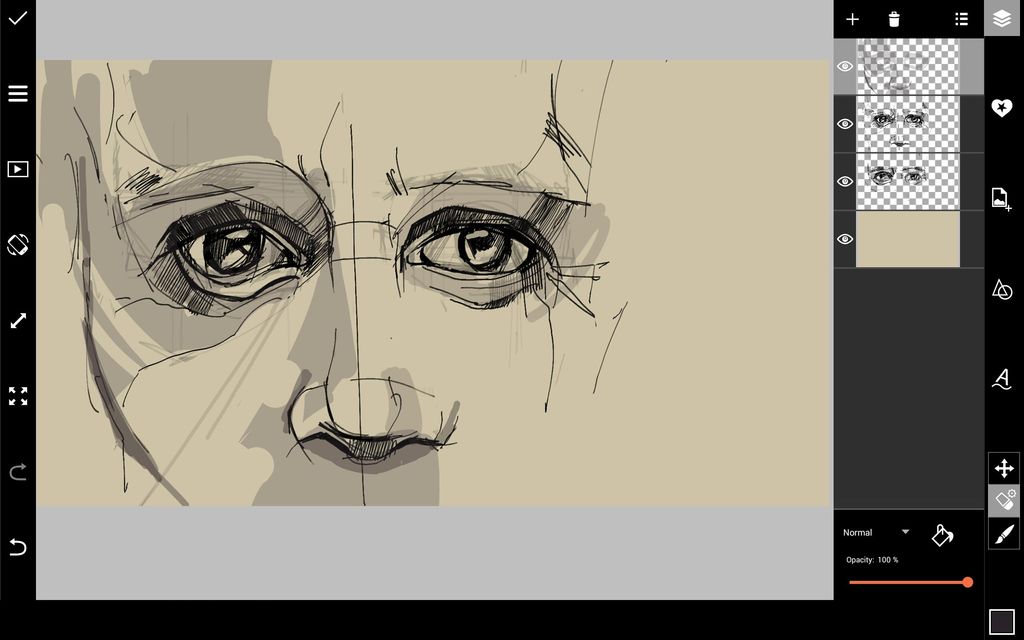 Step 3: Add Shadows
Continue adding shadows using a dark grey and black brush. Use the Eraser Tool (with the third brush selected) to erase patches of the shadows—this is a subtle effect, but it will make the texture of the skin appear more realistic.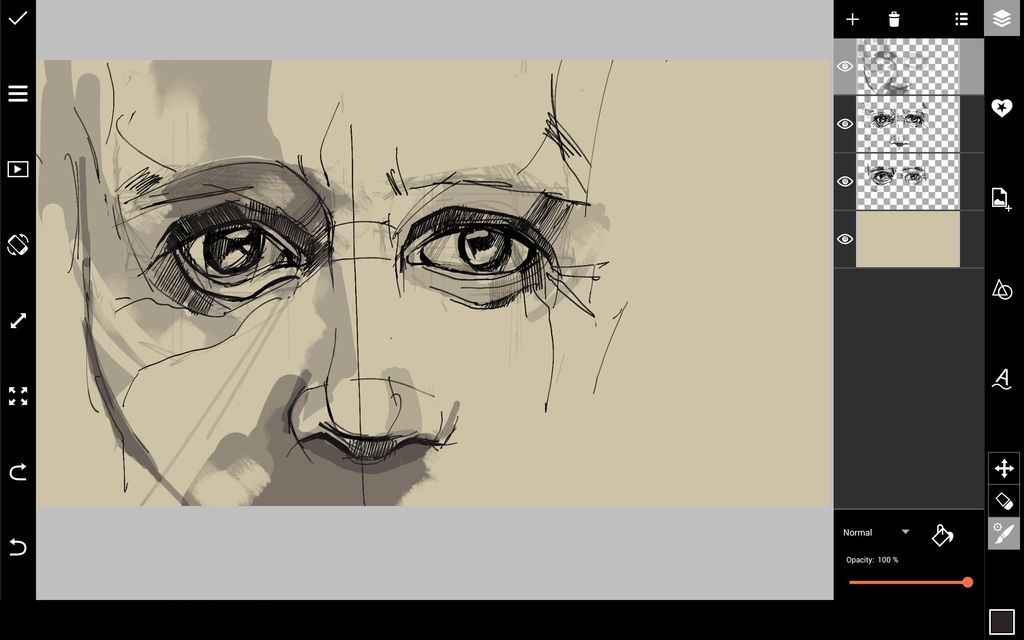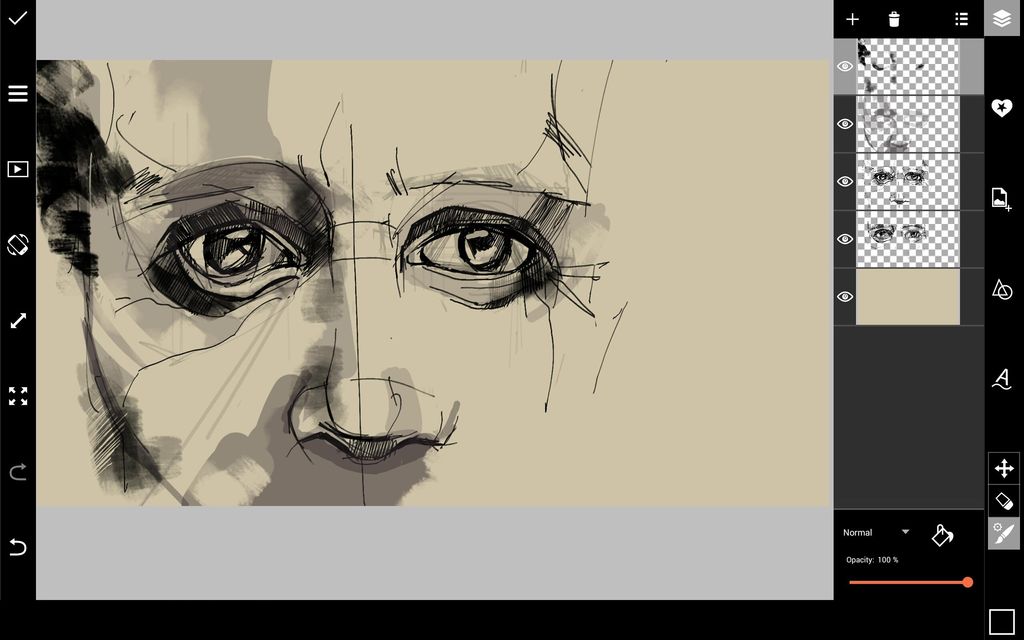 Step 4: Start Adding Color
Add splashes of color using an orange brush with a reduced opacity. Add shadows to the eyes using a black, semi-transparent brush.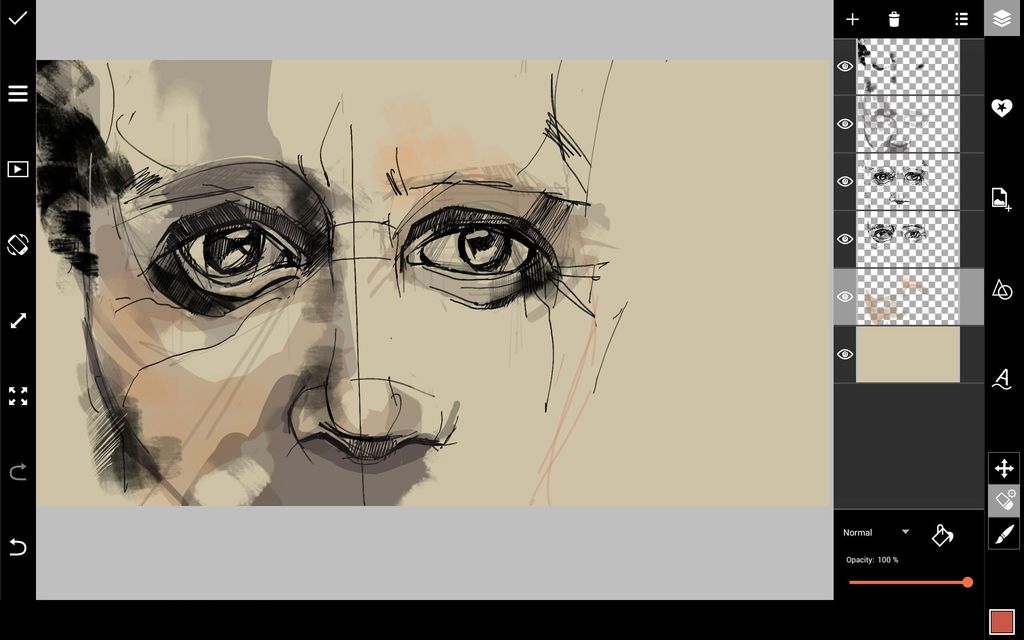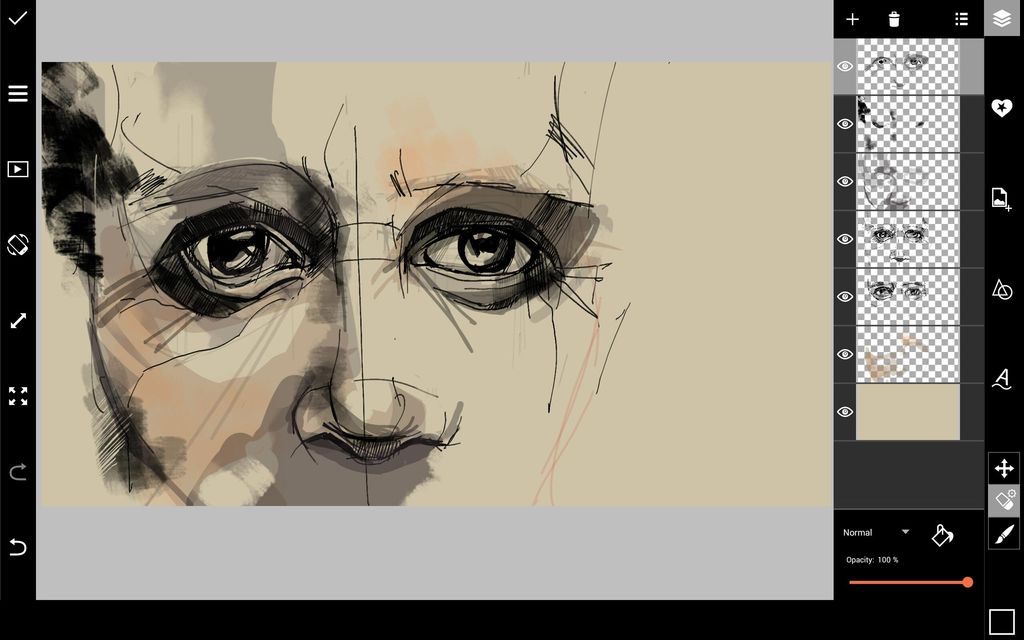 Step 5: Add Color & Light Accents
Color in the eyes. Use a soft black brush to add more defined shadows. With a small white brush, add a subtle reflection of light to the eyes and the tip of the nose.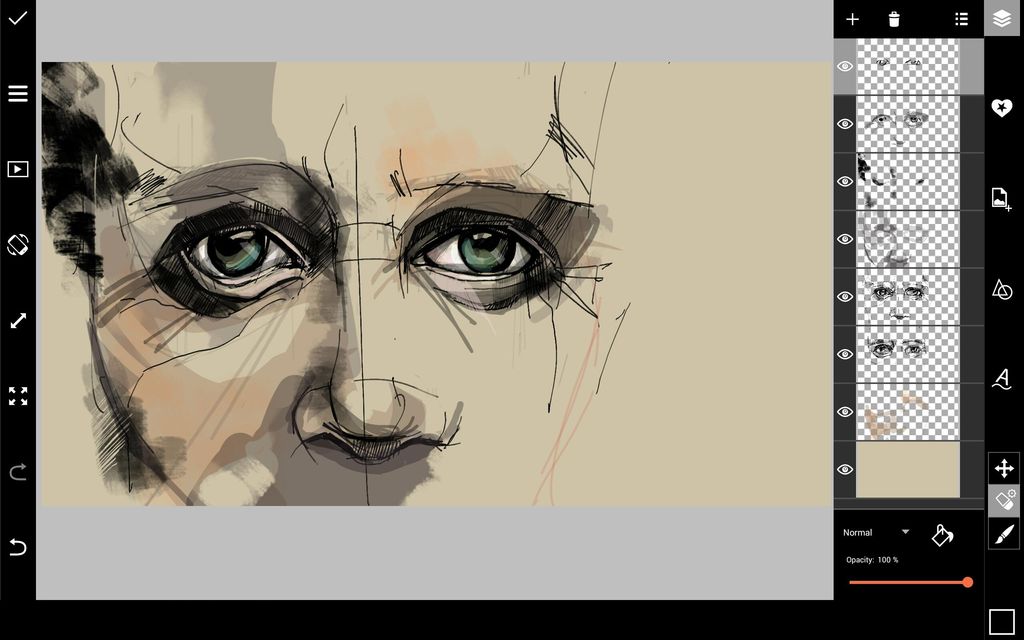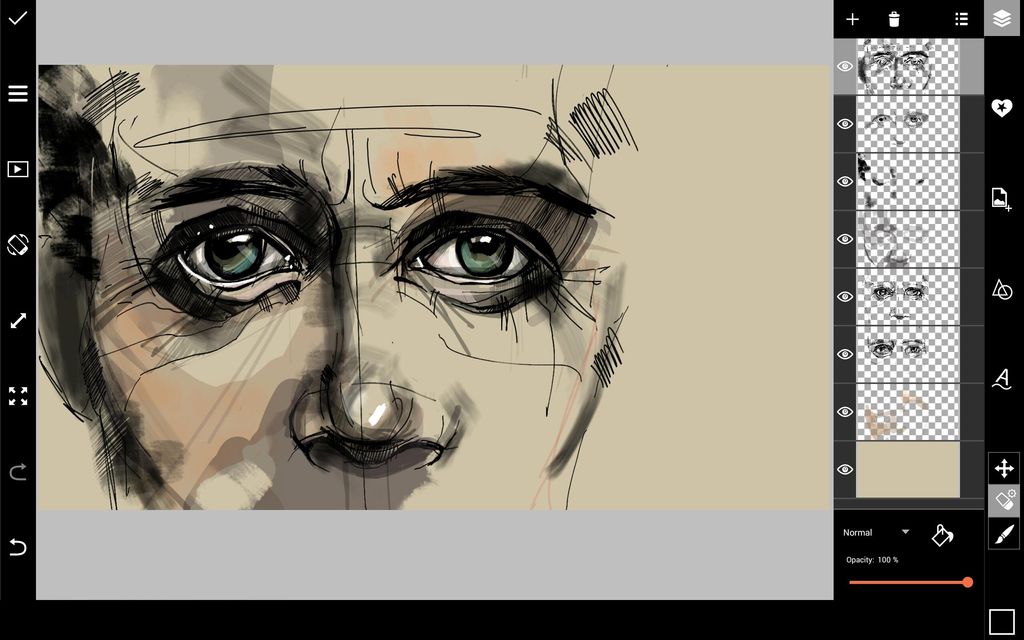 Step 6: Continue Adding Color
Continue adding light accents to the skin, this time using a semi-transparent beige brush. Use a large black brush with a reduced opacity to darken the canvas above and below the eyes.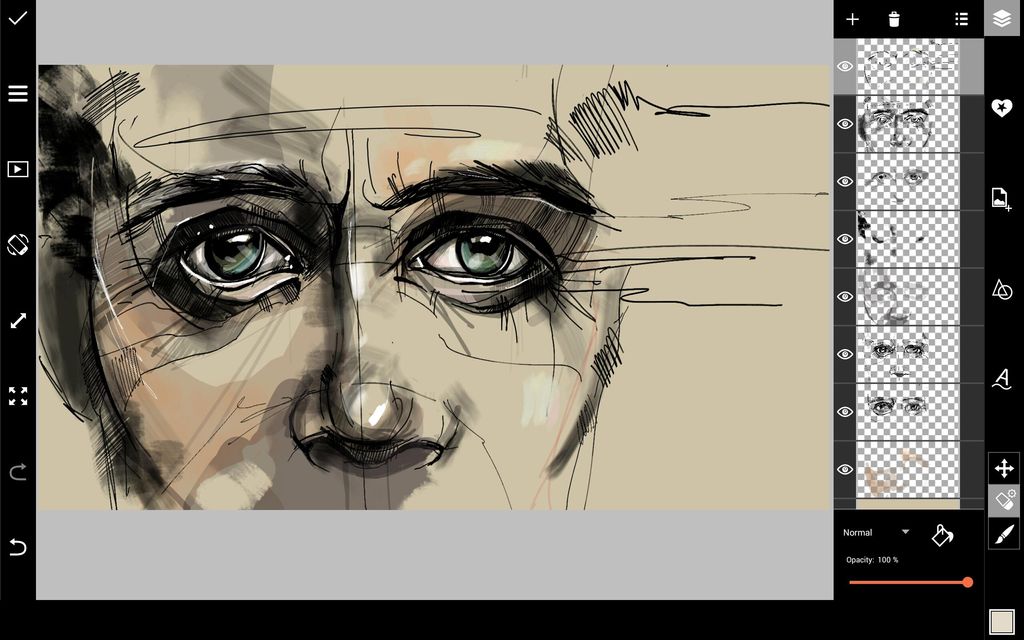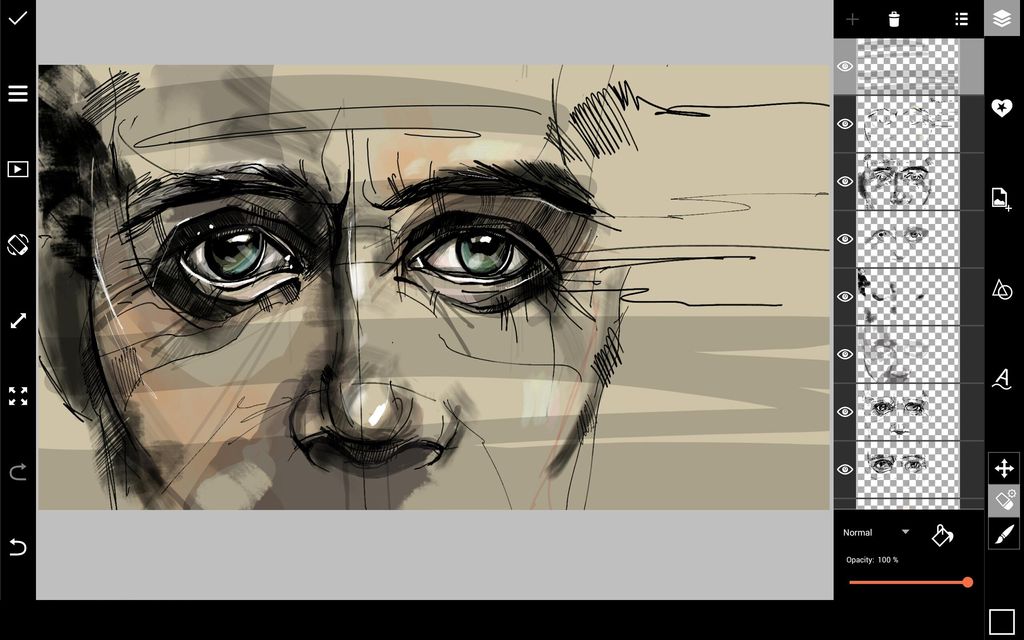 Step 7: Add Color Accent & Final Details
Select a light blue brush with a reduced opacity. With your background layer selected, draw a blue color accent along the same plane as the eyes in order to draw attention to the focal point of your image. Using a black brush with a reduced opacity, add the final shadows to your drawing. When you're done, save your work and share it!