Our Fashion Sketch Drawing Challenge calls on you to bring out the fashion designer within – no easy task. Thankfully, we're here to show you how to use PicsArt Drawing Tools and fashion clipart to help you put together an edgy and polished drawing for this week's contest.
For this tutorial, you'll need to download our Fashion Sketches M1 and Fashion Sketches M2 clipart package, which you can pick up for free in the PicsArt Shop. Follow these eight steps and learn the tricks and techniques to making the perfect Fashion Sketch.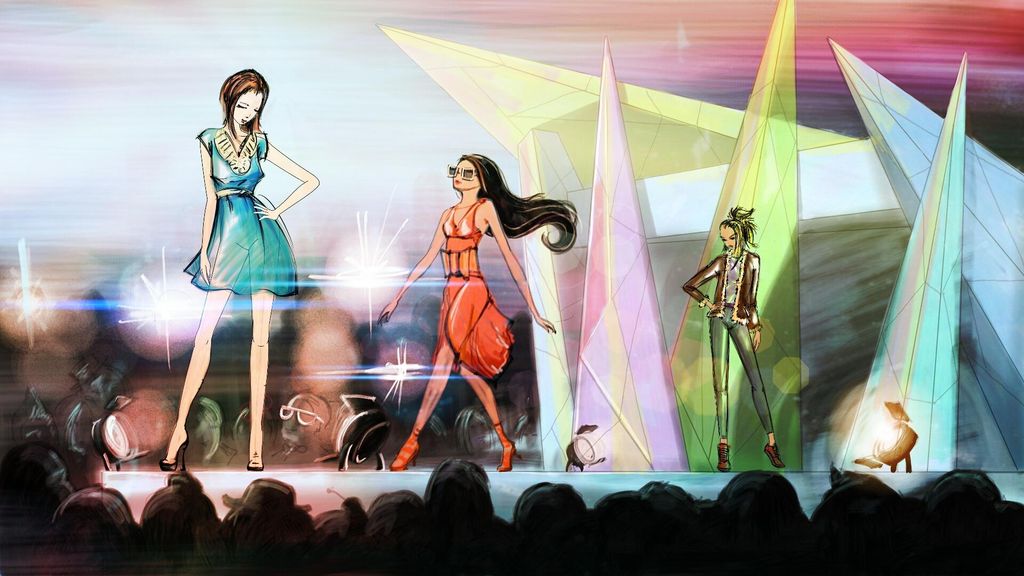 Step 1: Cutomize the Brush
Customize your brush to a line with a size of 1 px and opacity of 100%.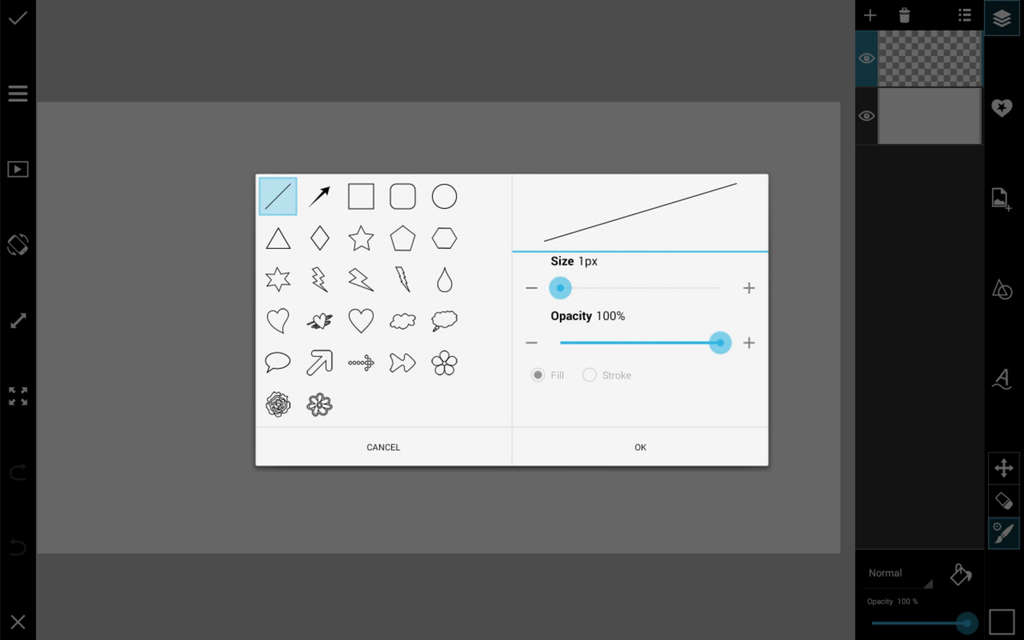 Step 2: Draw the Outline
Draw a rough outline of your fashion sketch. Reduce the opacity and trace a more precise outline in a higher layer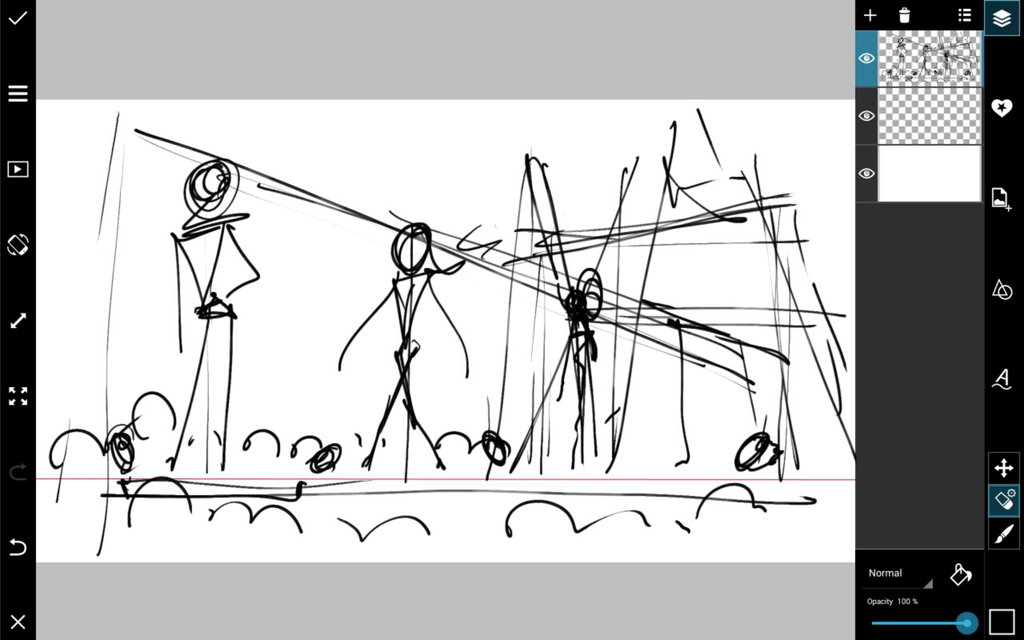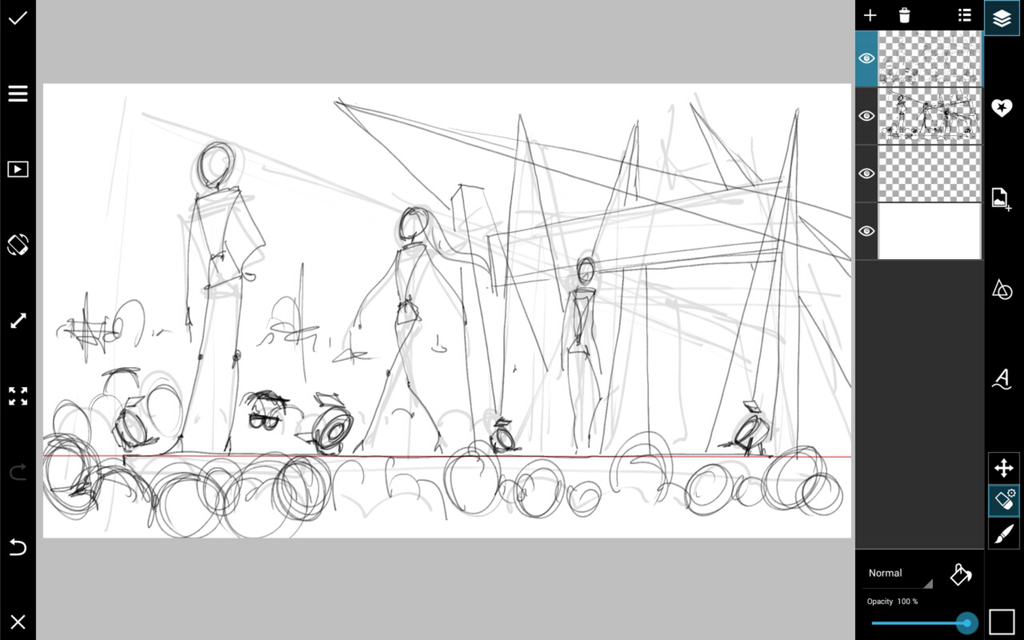 Step 3: Select a Clipart
Reduce the opacity again and add a blank layer. Select the Clipart icon, and import the blank figures from the Fashion M1 clipart package over your rough figure outlines.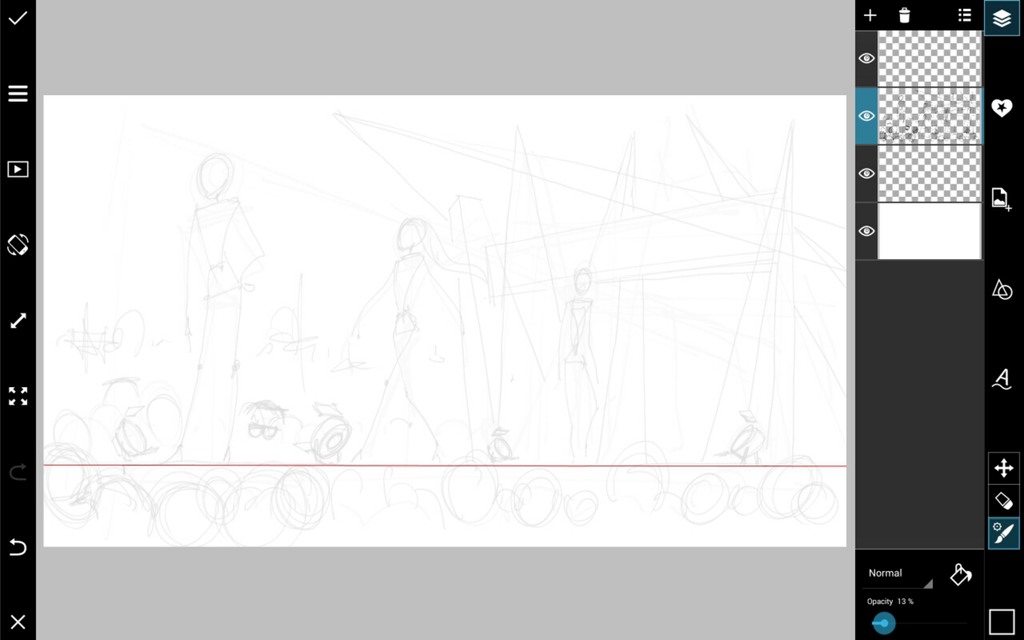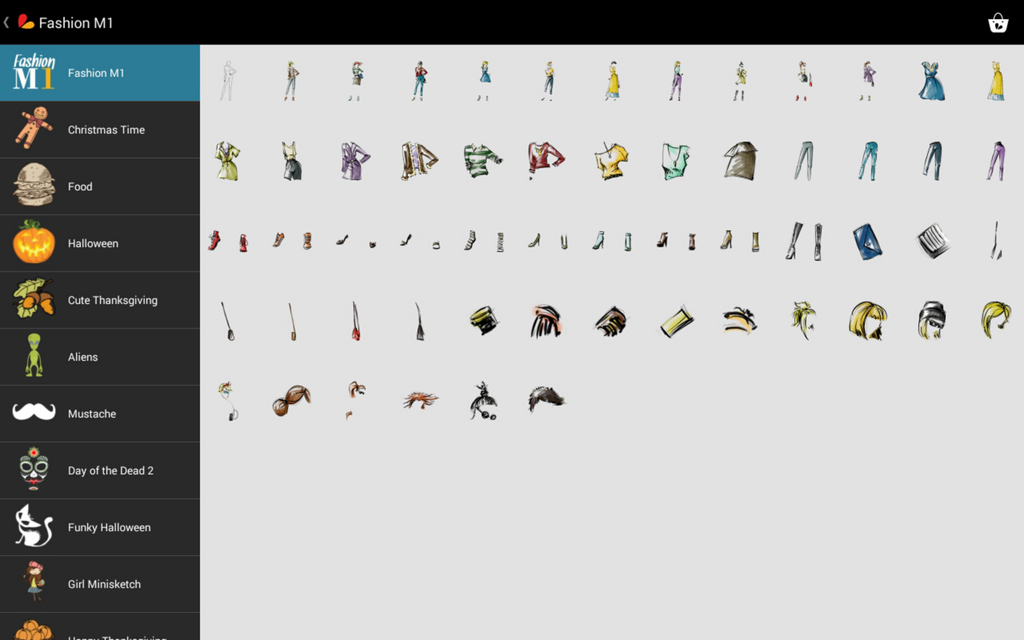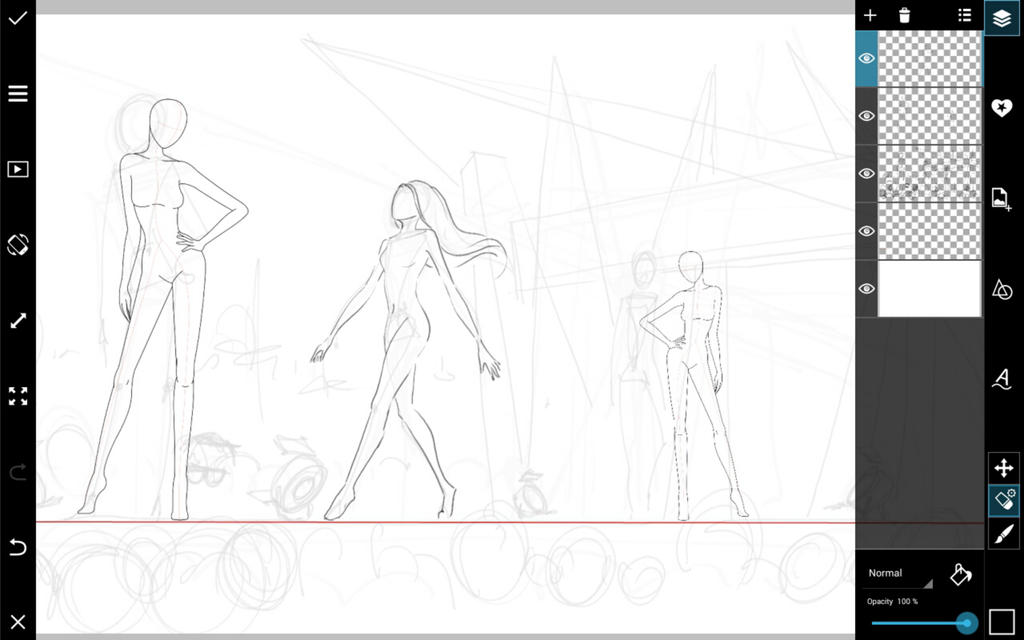 Step 4: Add the Background
Add another layer just for your background and, using the faded image of your rough outline as a guide, draw a refined outline of your background.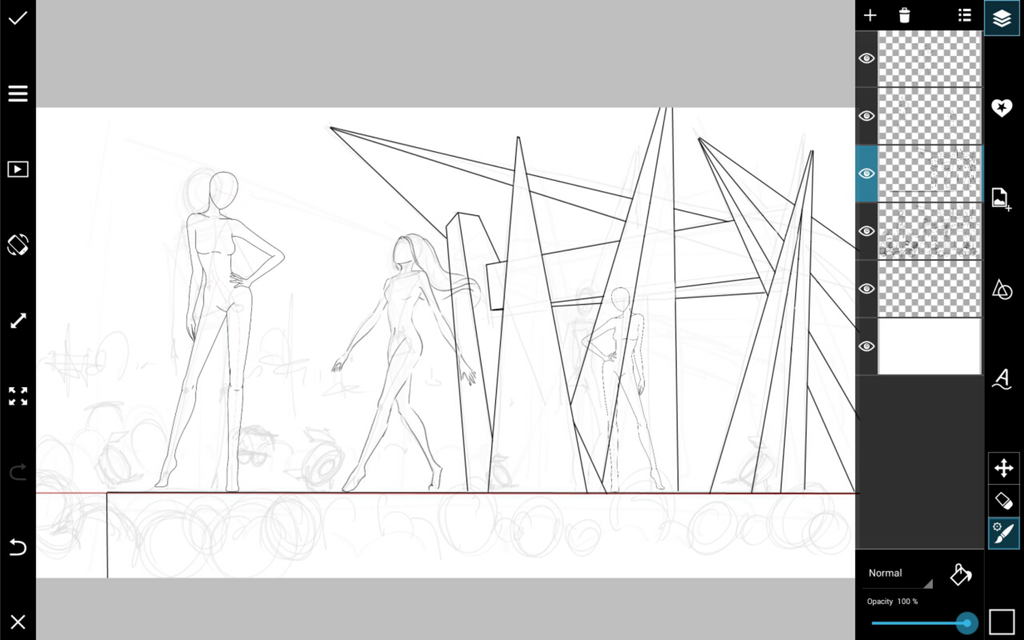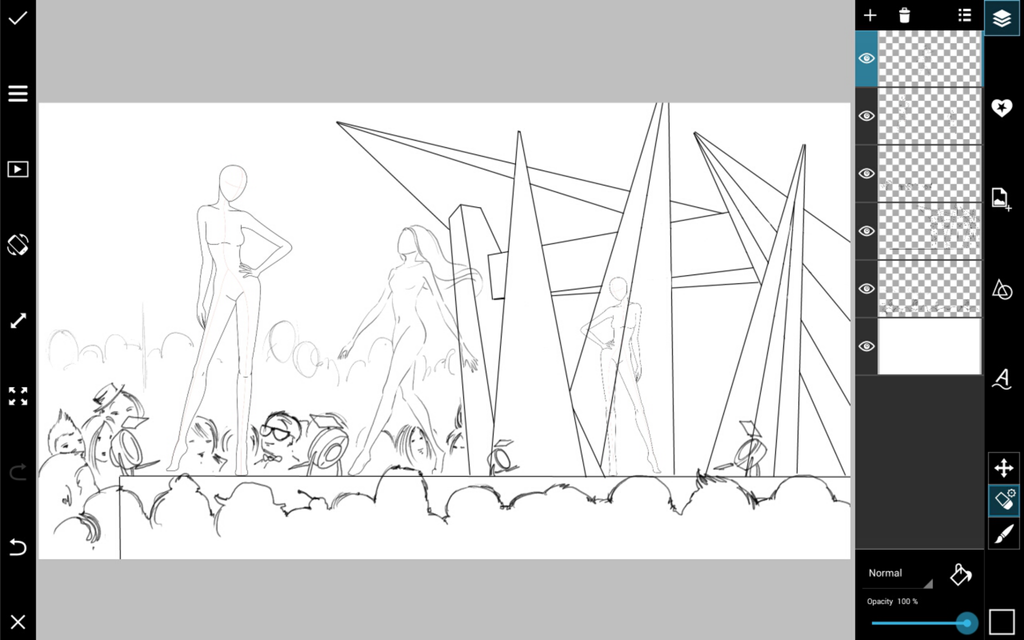 Step 5: Basic Color
Add a layer at the bottom and fill it with a background color. Add layers in the back and foreground to color in and paint on different elements of your drawing. Things close to the front should be higher layers.
Step 6: Color the Figures
Color in your figures with skin color, then use Fashion M1 or Fashion M2 clipart to dress them.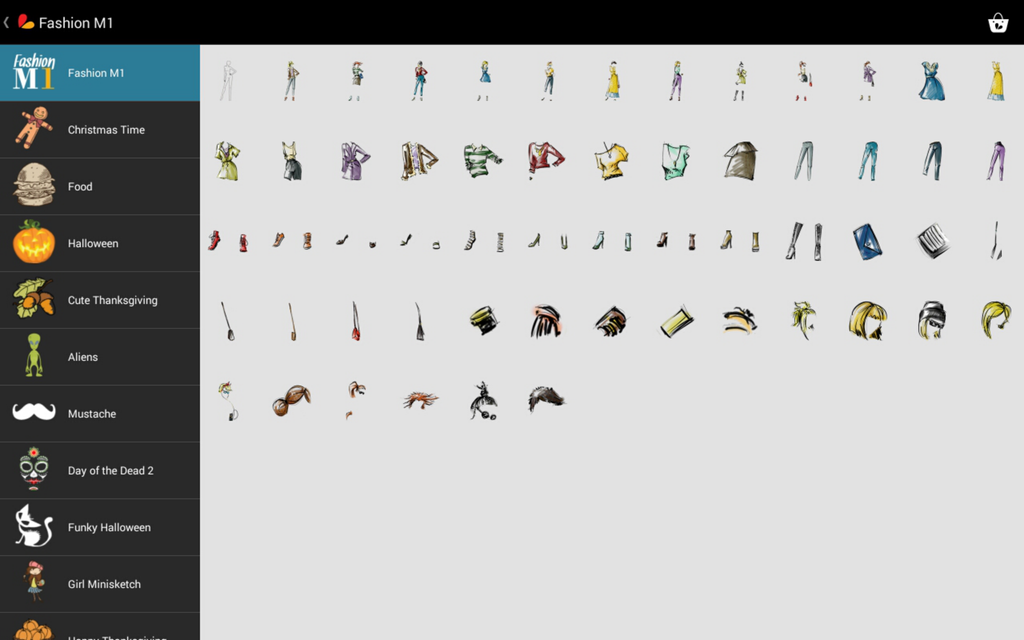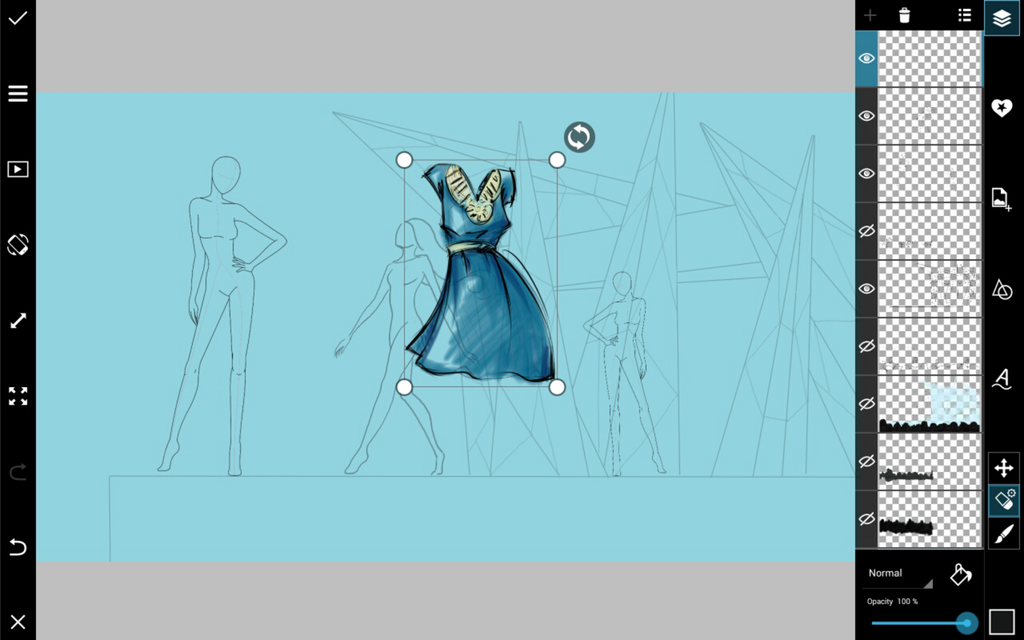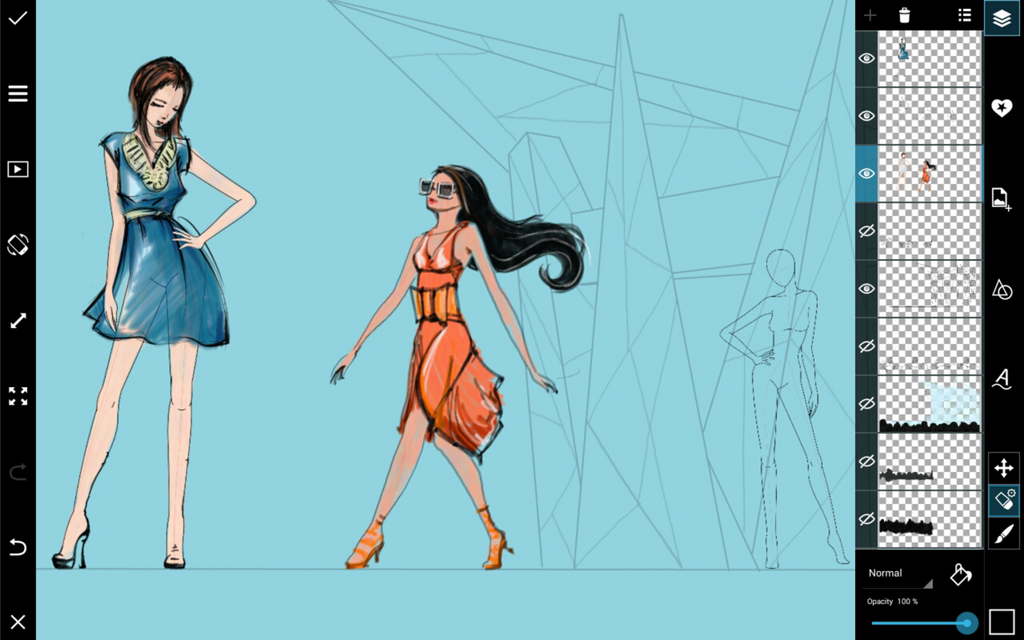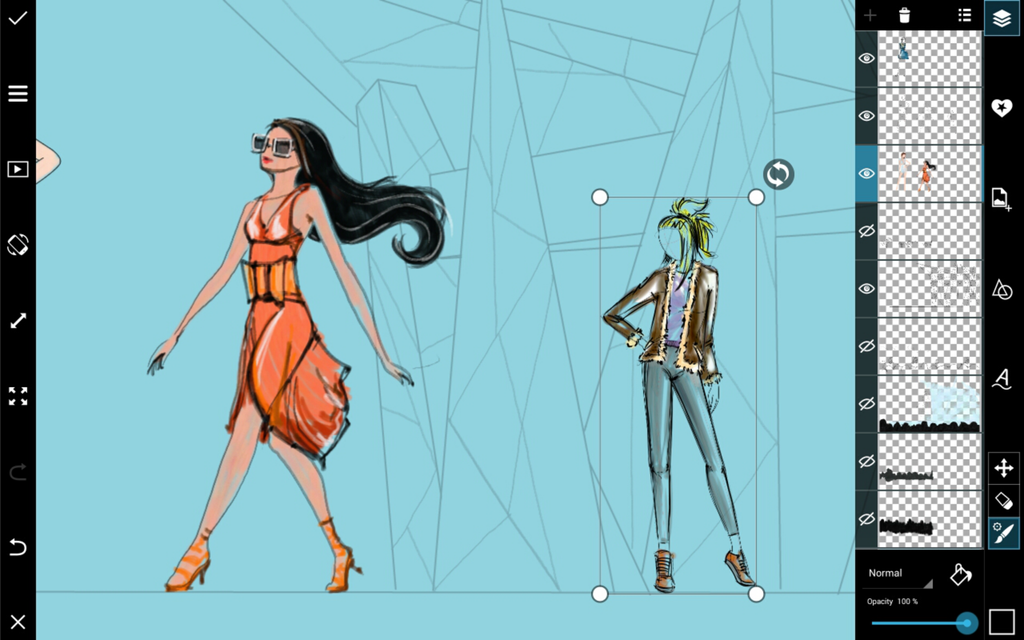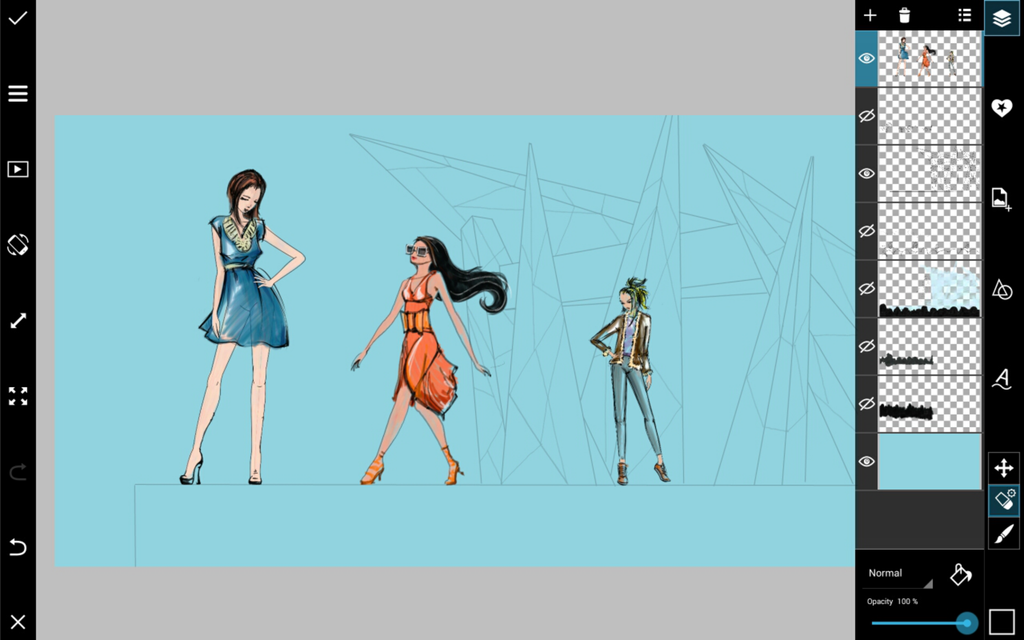 Step 7: Advanced Color and Shade
In new layers, add color details like patterns in your backdrop. To shade, use a black brush in higher layers, then reduce that layer's opacity. For lighting, do the same thing with bright brushes, like whites and yellows.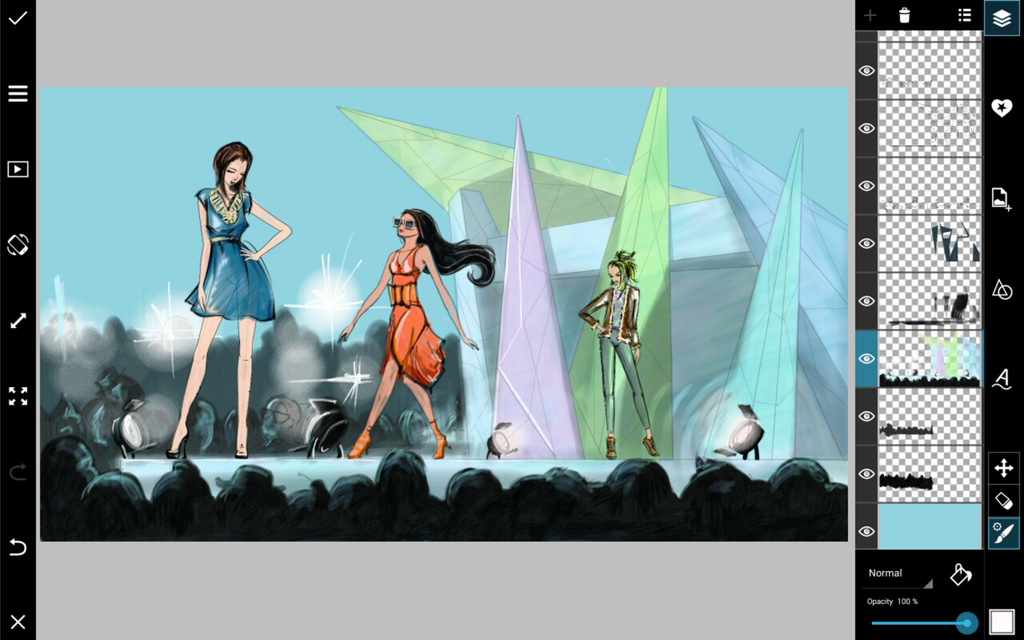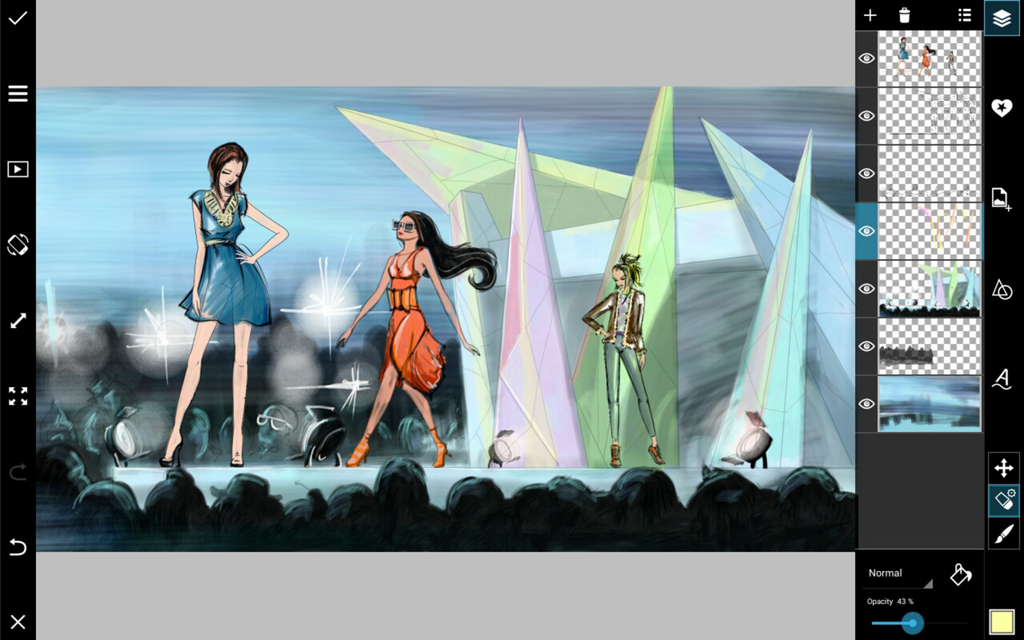 Step 8: Add Effects
Confirm your drawing by pressing the checkmark to enter the editor, which has a lot of options that are perfect for a fashion shoot. Use lens flares for light masks, and effects to perfect the atmosphere of your drawing. Hide layers for a more minimalistic sketch.