This week, we've asked you to take out your claws and show your teeth by entering our Dinosaur Drawing Challenge. Dinosaurs are perfect subjects, at once monstrous and majestic, this is your chance to shine as an artists, but you don't have to go it alone.
We've prepared a step by step drawing tutorial to show you what it takes to create an awesome dino drawing using the PicsArt app. Just follow the steps below.
Step 1: Draw an Outline
With a thin black brush, create a rough outline of your dinosaur, sketching out the proportions and angles. Reduce the opacity, add a layer, and trace a more precise version. Repeat this process until you're satisfied, then delete previous outlines.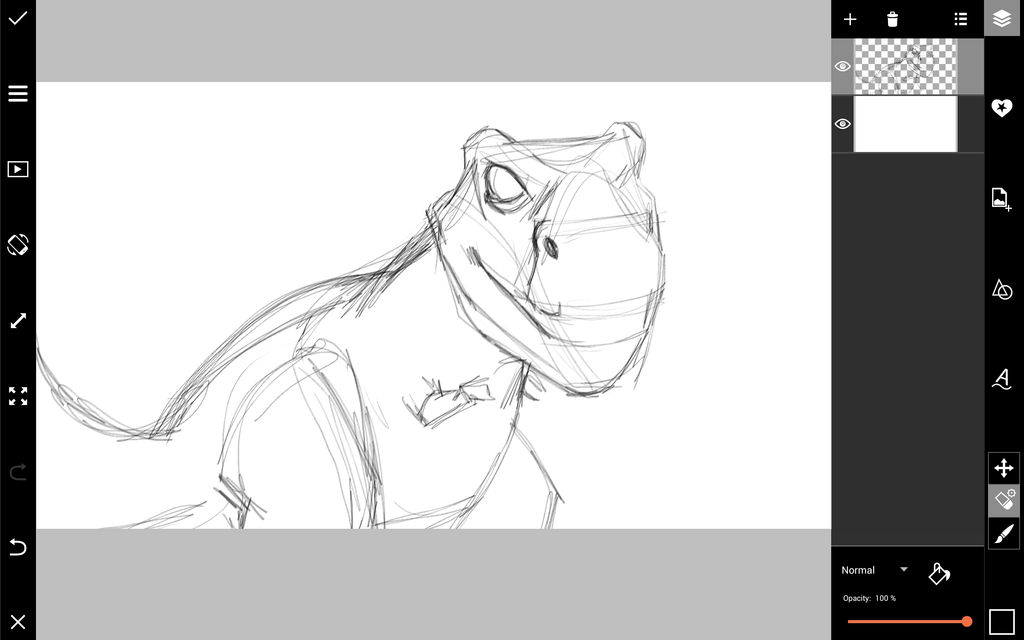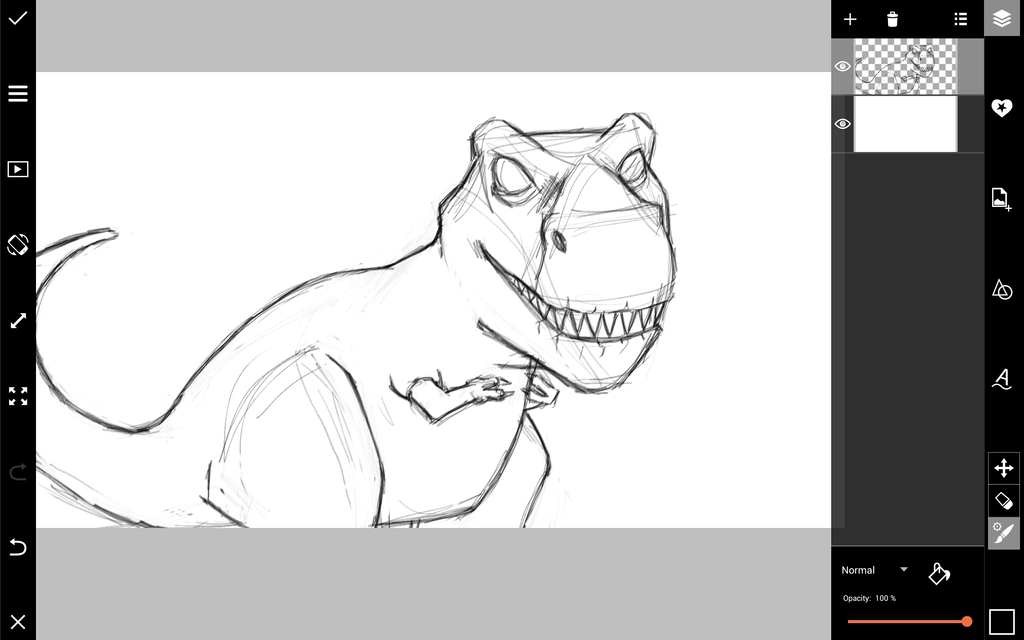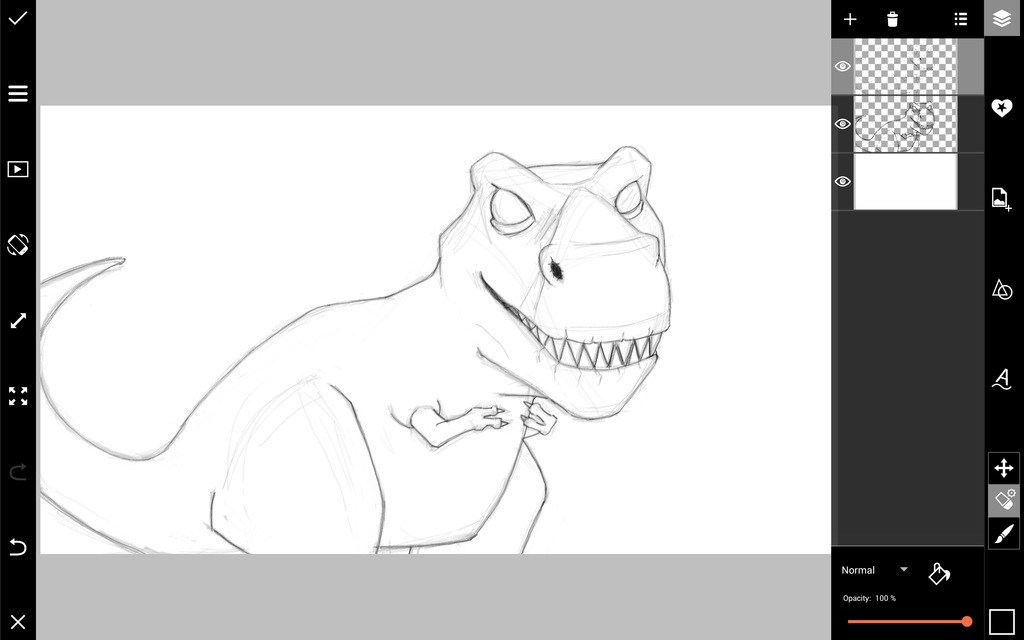 Step 2: Add Color
Color in your dinosaur in a new layer. For scales, use a speckled brush in a different color.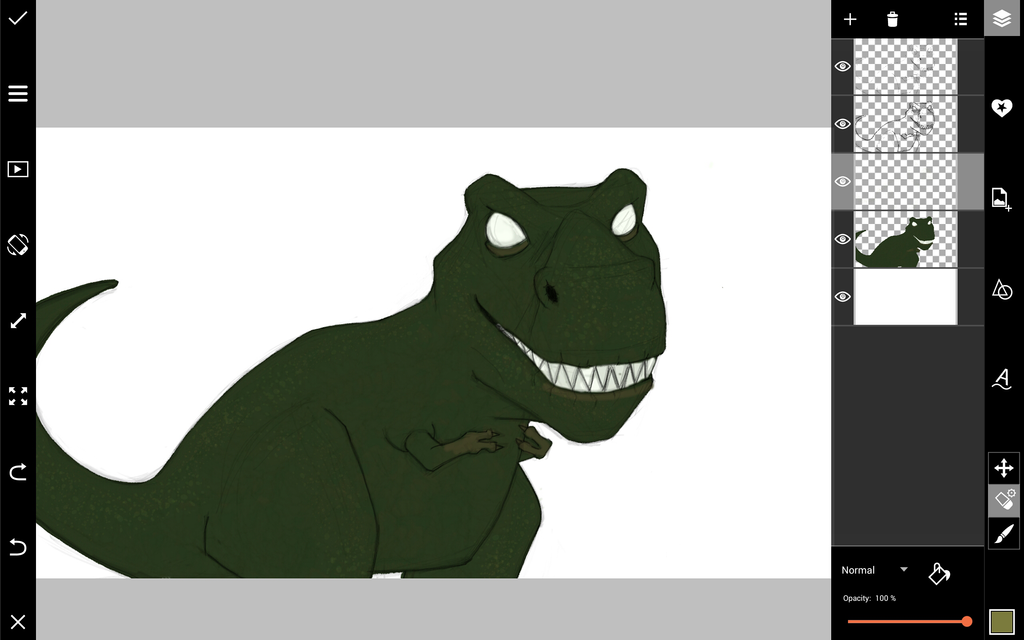 Step 3: Lighting & Shading
Use off colored tones to add lighting and shading, but make sure you do it in higher layers so you can experiment. Add darker tones to areas farthest from your light source, and lighter tones nearer to your light source.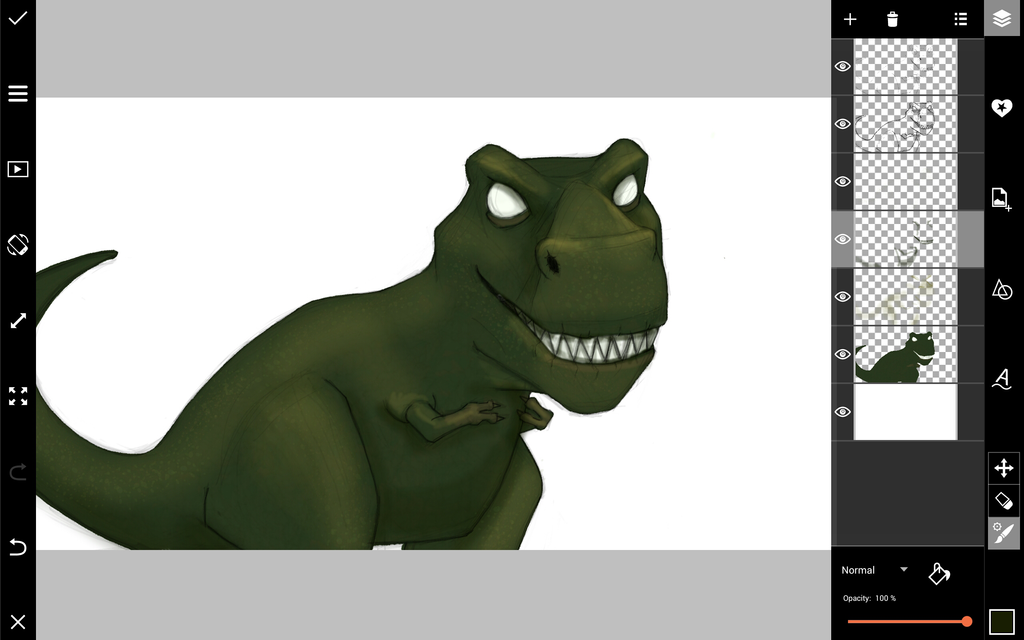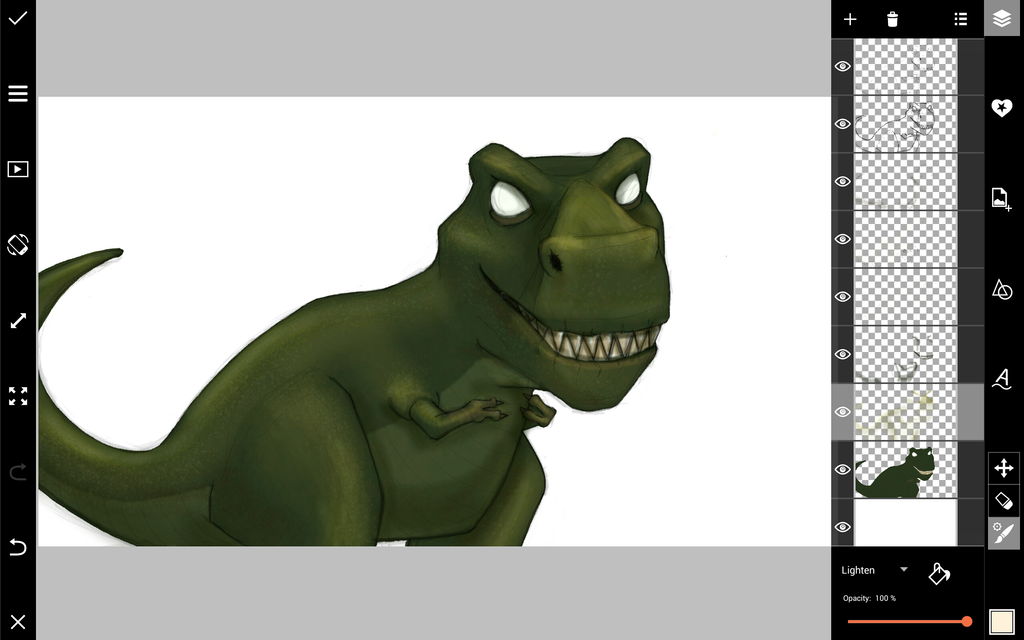 Step 4: Background & Details
Add layers in the back(bottom) for your background, and put things farther away in lower layers, like the sky. On the top layers add final details like eyes for sunlight.