Get ready for this week's Flying Island Drawing Challenge and follow this tutorial! Here, we break down the basics to drawing a fantastical landscape with PicsArt into a simple step-by-step process.
Use this tutorial for guidance and inspiration as you prepare for this week's contest. Be sure to tag your drawing with #DCflyingisland when you're done to enter the competition.
Step 1: Draw Outline
Use a thin black brush to outline your flying island. Reduce the opacity, then add a layer and trace a more polished outline. Delete the previous outline.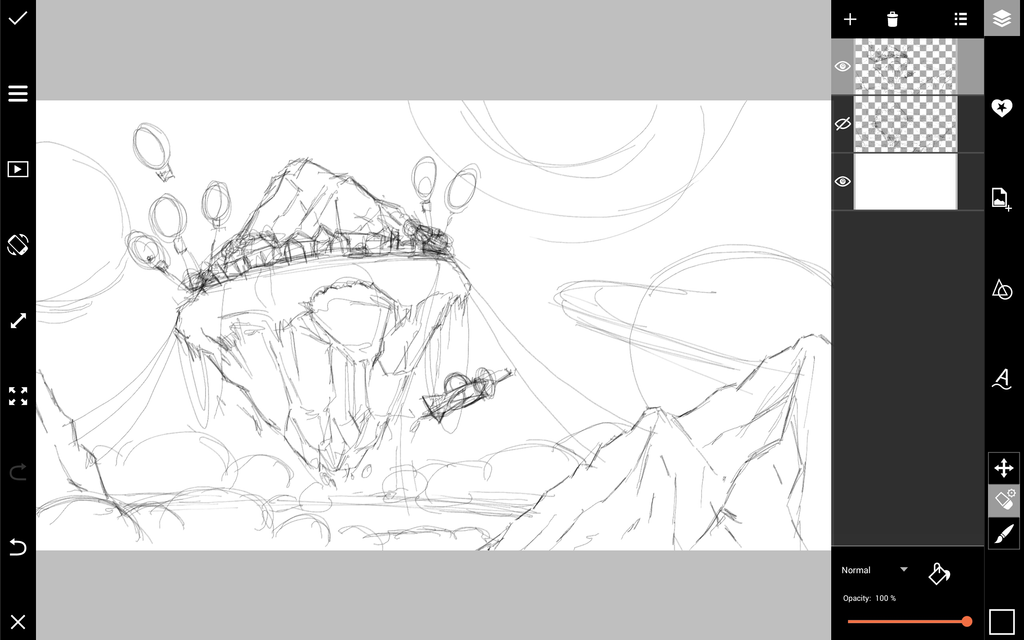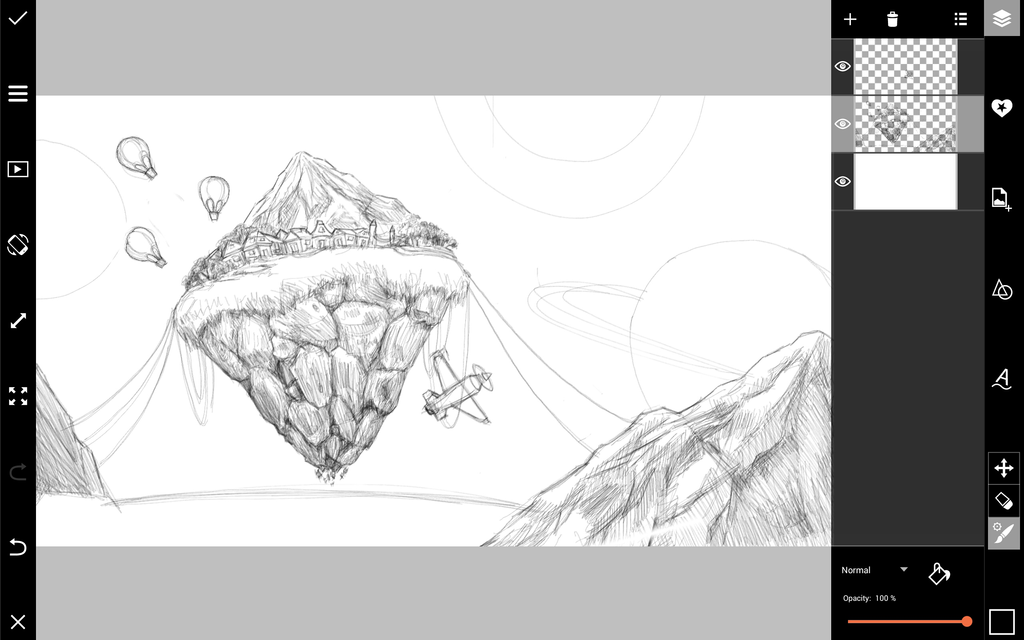 Step 2: Add Background
Add a new layer at the very bottom to create your background. Fill your sky with blue, then add yellow hues near the horizon.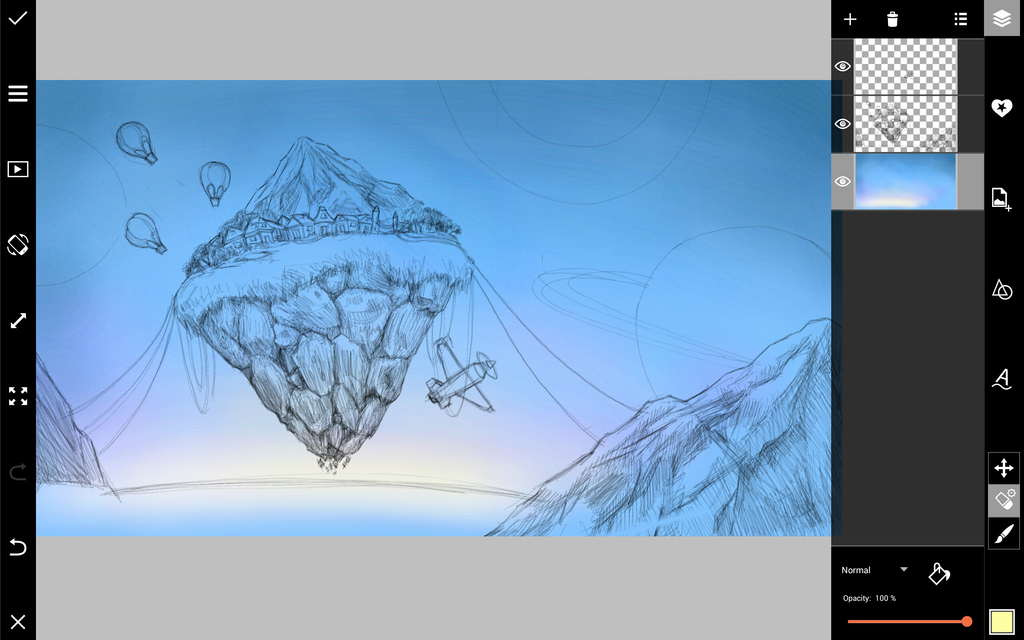 Step 3: Add Color
Add a layer in between your outline and background to color in your drawing. You can also add a layer for clouds, and if you want to add planets, add some grey spheres to the sky.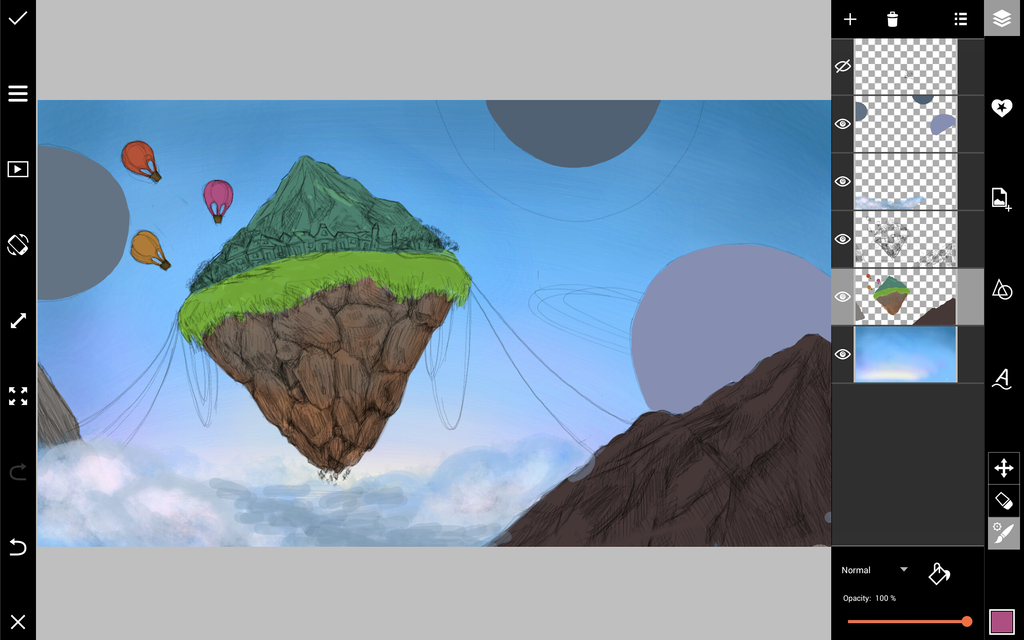 Step 4: Add Shading
Add a layer above your colors for the shading, and paint on darker tones of colors to areas that you want to shade. Use brighter tones for lighting. Reduce the opacity of your spheres to give them a faded, distant appearance.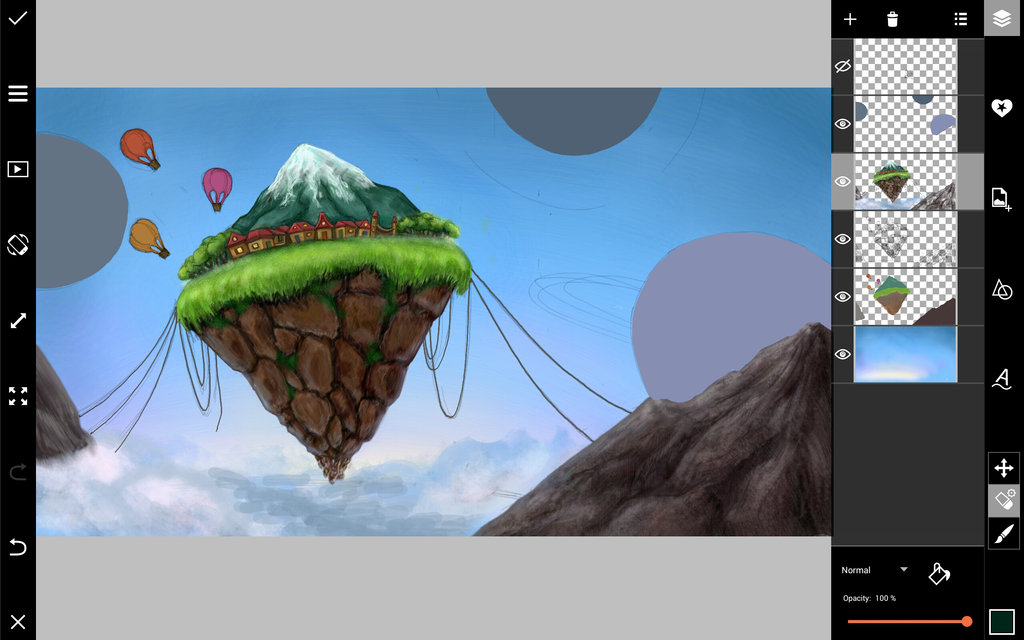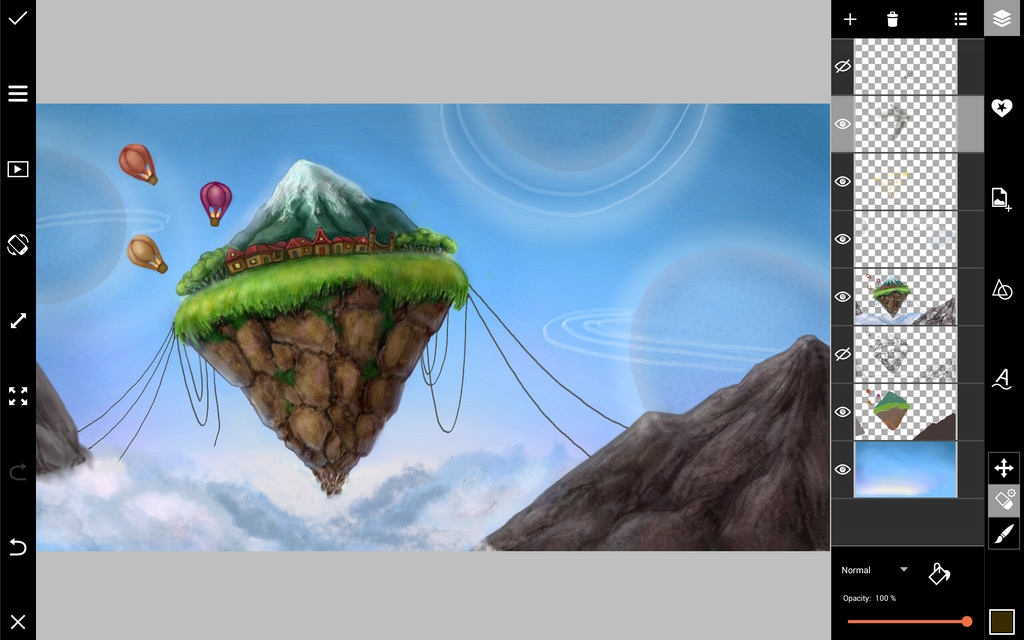 Step 5: Final Touches
Add the final touches, like rings of clouds, planes, or stars in the sky to put your drawing over the top.