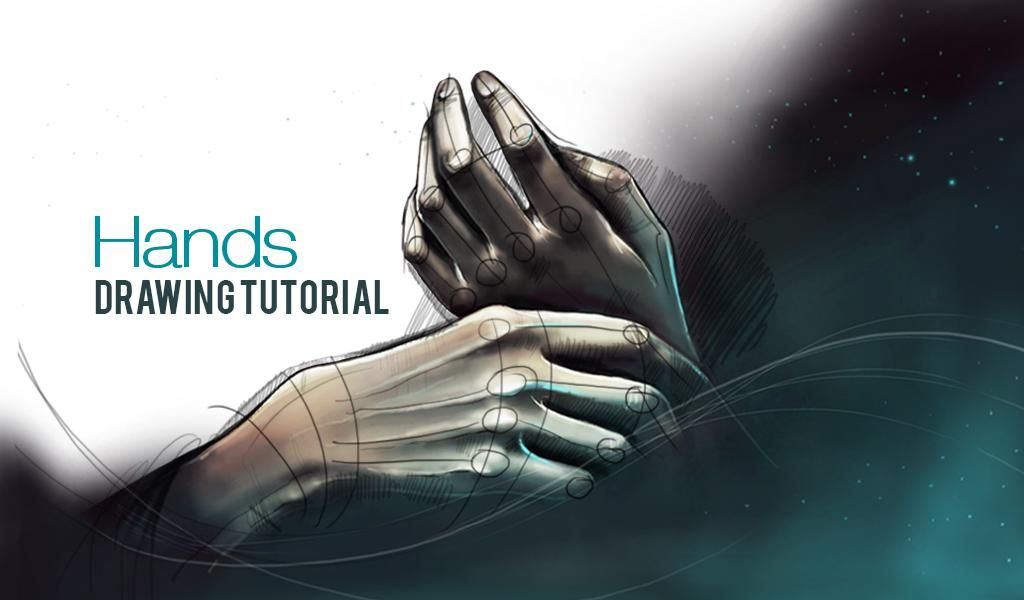 In this tutorial, we'll guide you through the process of drawing hands with PicsArt's drawing tools. Read on to learn how to do it!
Step 1: Create Sketch
Draw a rough sketch of your drawing. Lower the opacity of your sketch, create a new layer, and trace a refined outline.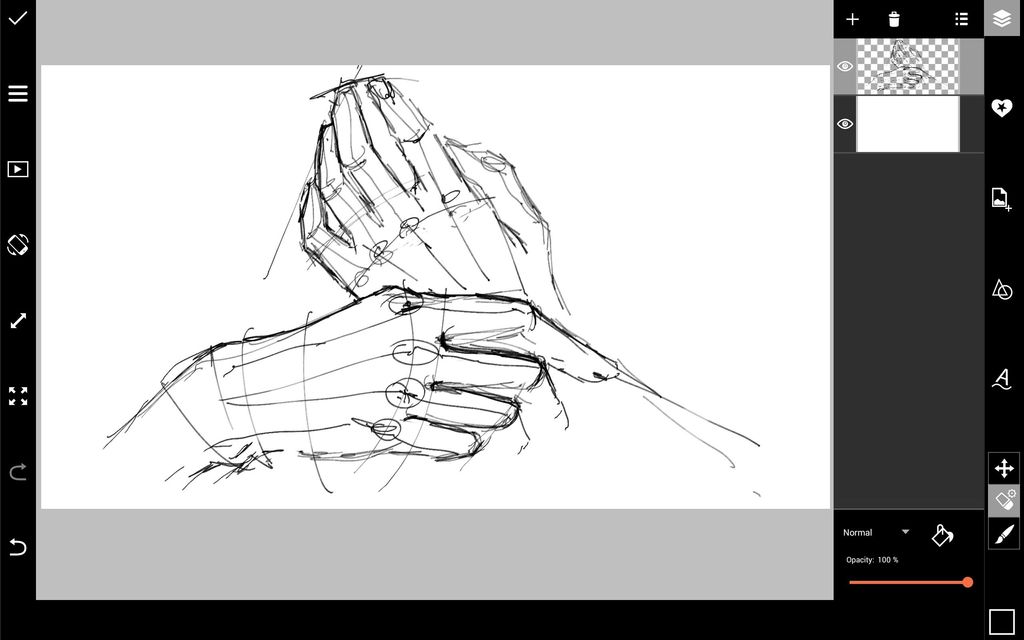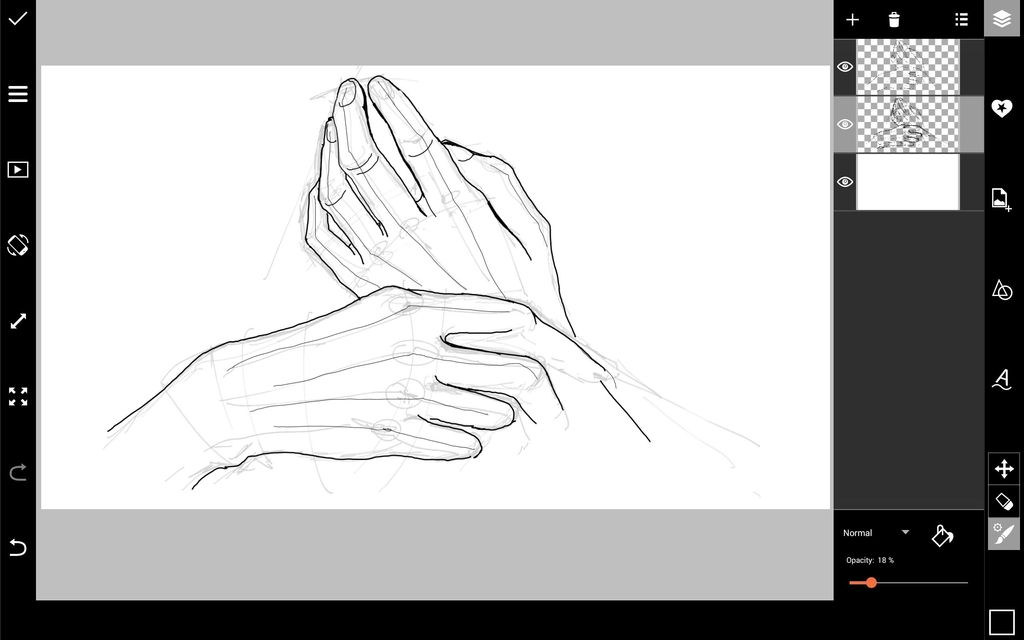 Step 2: Start Adding Color
Fill your background layer by selecting it, tapping on the paint bucket icon, and choosing a dark grey color. In a layer just above your background, start coloring in your hands.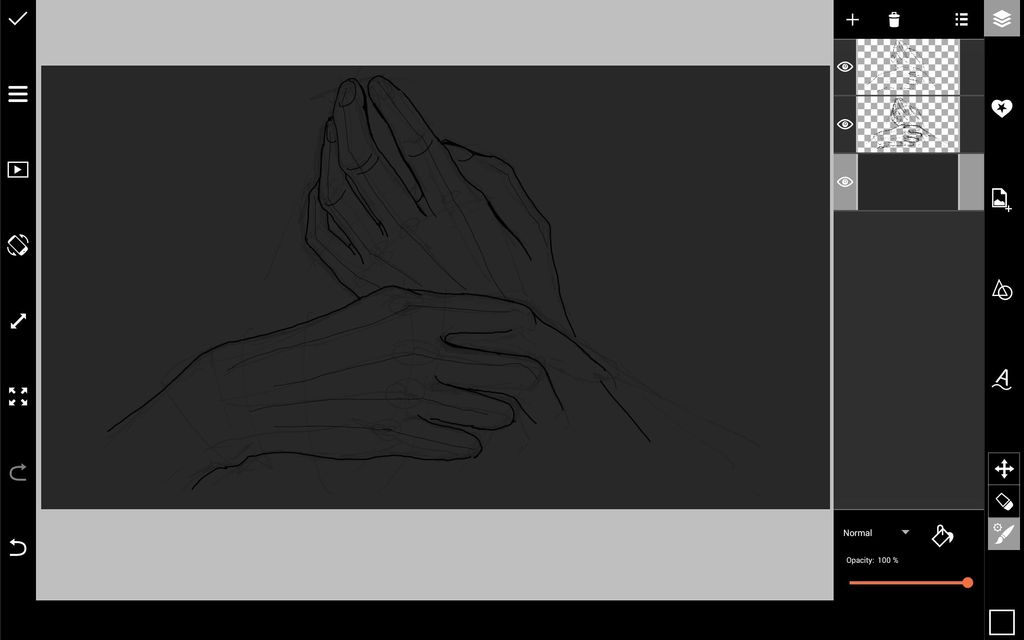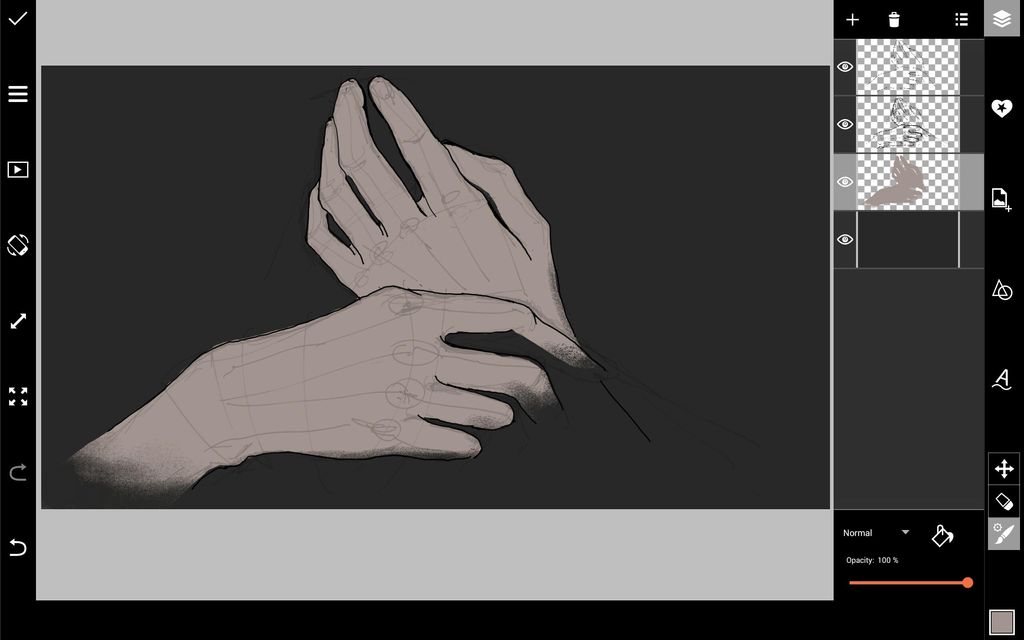 Step 3: Start Adding Shading & Light
Select a soft, grey brush and start adding shading. Select a lighter shade of beige and start adding lighting.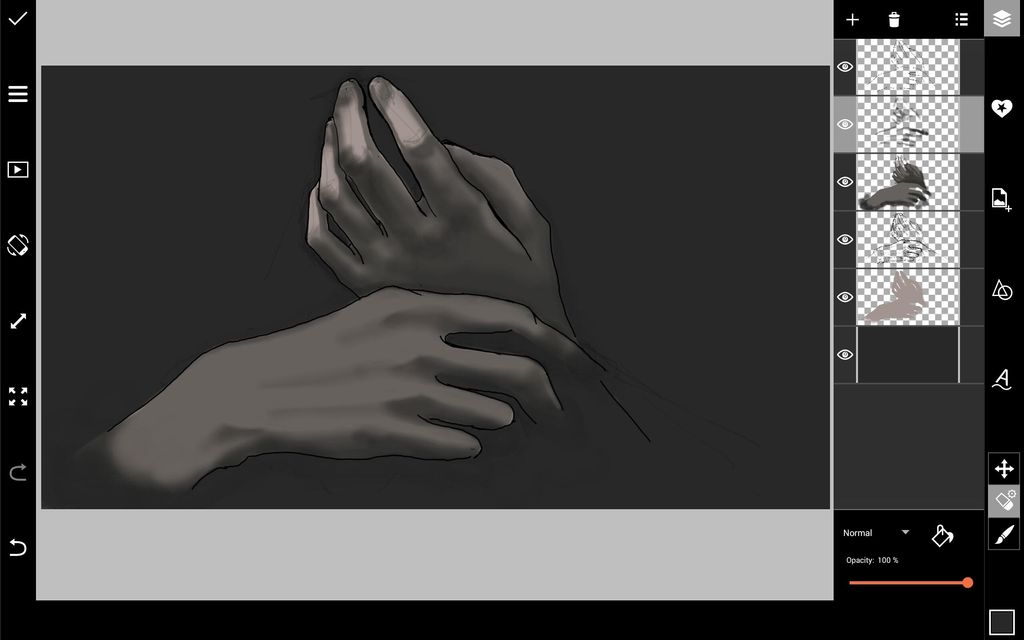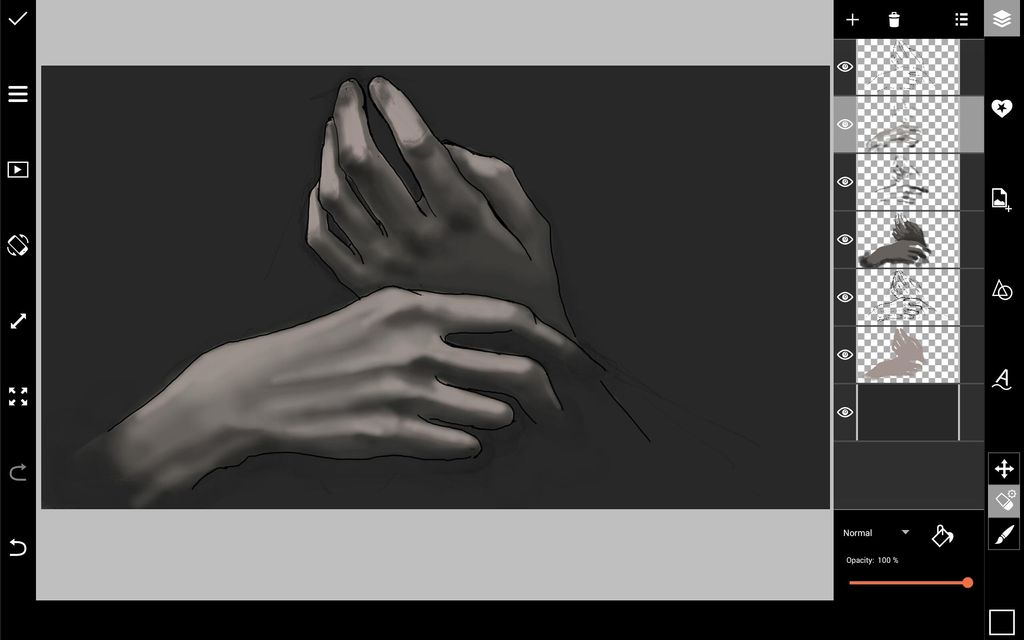 Step 4: Add Lighting Accents
Select a thin beige brush and use it to add lighting accents around the edges of your hands. Using a softer brush in a light beige color, add subtle reflections of light to the knuckles and fingers.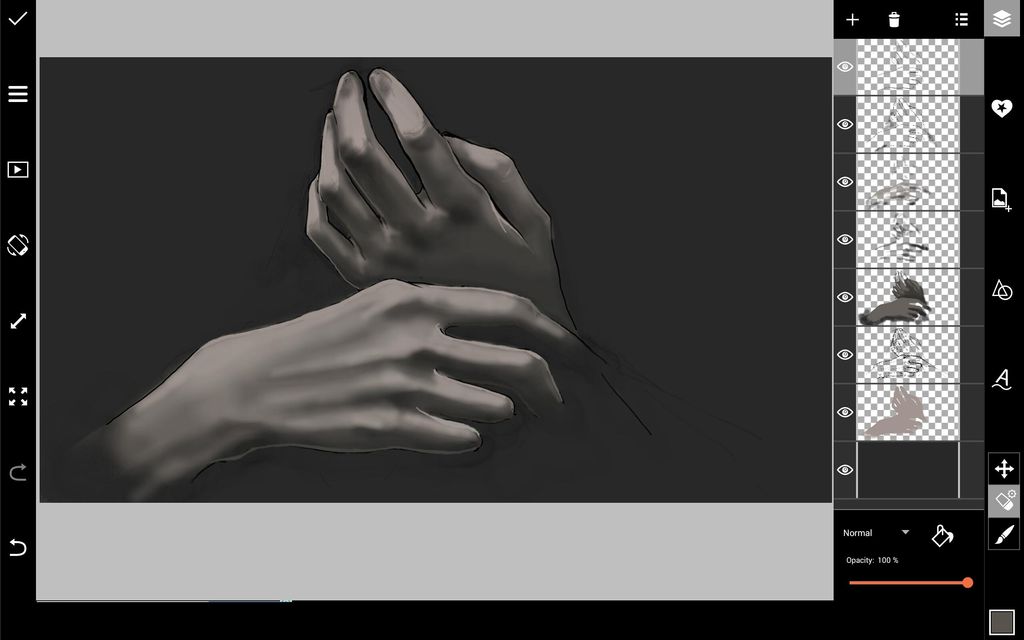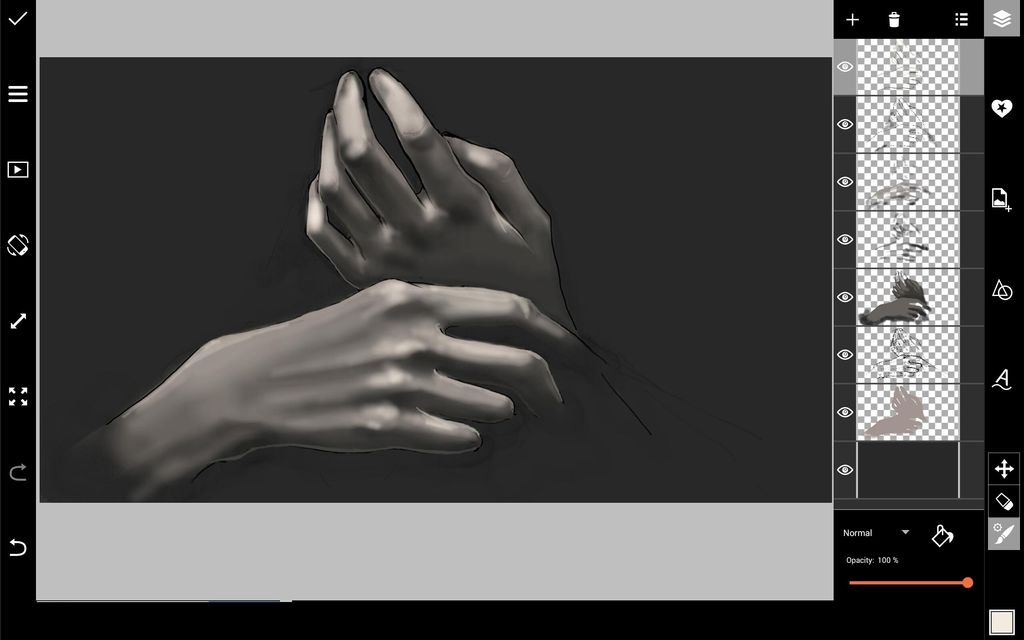 Step 5: Darken Background & Add Color
Using a soft black brush, darken your background layer (be sure to make the area right around the hands a little bit darker—this will make the hands stand out more). Create a new layer on the top and use a semi-transparent blue brush to add soft blue light to your composition.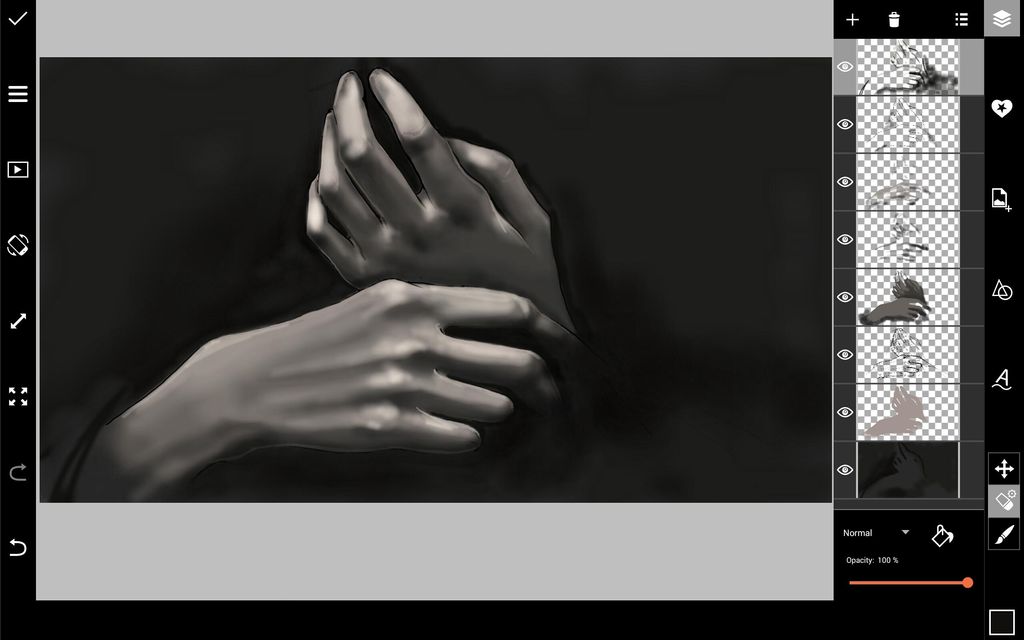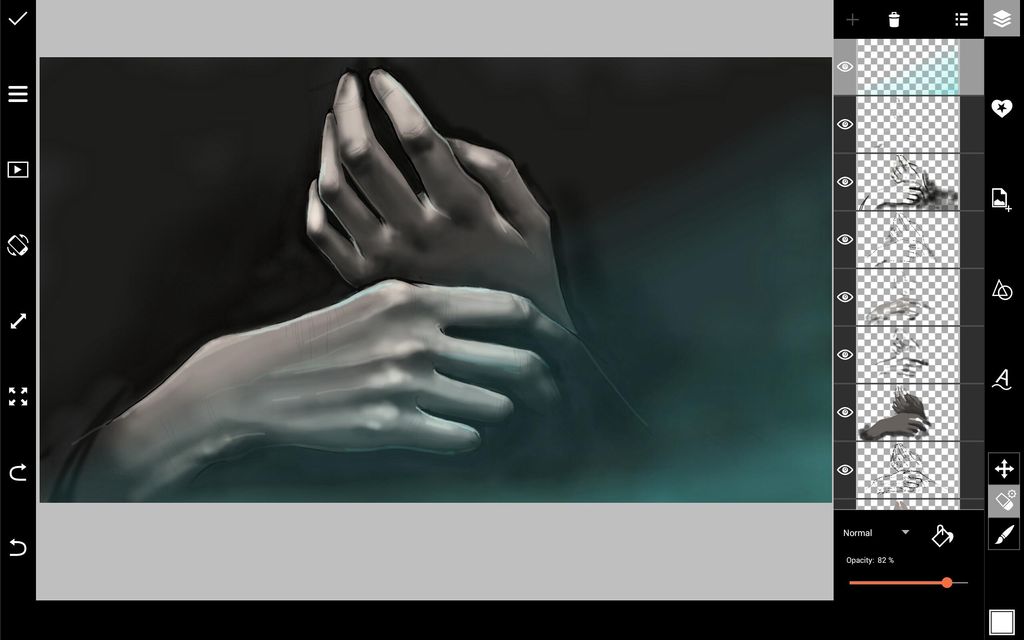 Step 6: Add Final Details
Use a white brush to add the final lighting accents to your hands. Use a semi-transparent, dark blue brush to add a bit of color to the background. Paint over the hands with a beige color to give your drawing a warmer tone. Add a sprinkling of stars to your background and draw a few abstract lines to complement your composition. When you're done, don't forget to save and share your work!