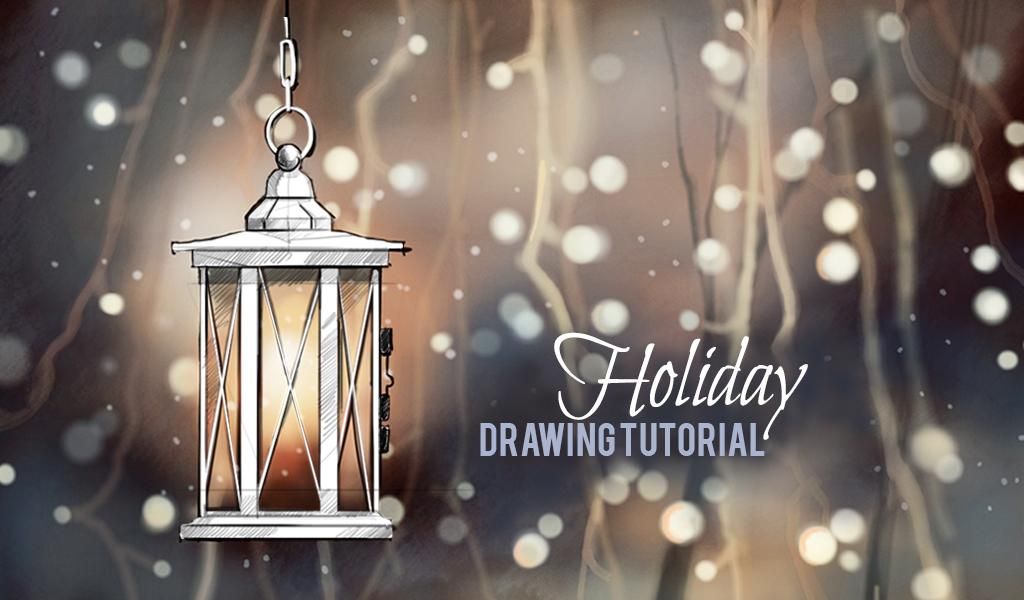 In this tutorial, we'll show you how to use PicsArt's drawing tools to create your own holiday scene. Follow along to learn how to do it, and then get started creating your own drawings!
Step 1: Prepare Background
Fill your background layer with a dark brown color by tapping on the paint bucket icon and selecting your color. In a new layer, use a large, soft brush to add clouds of color in different shades of brown.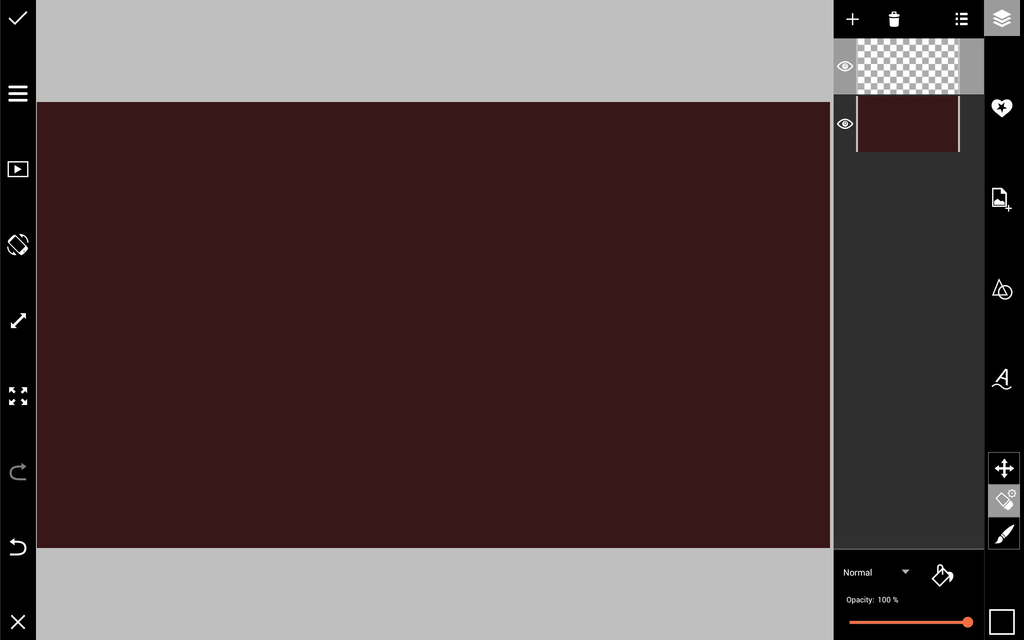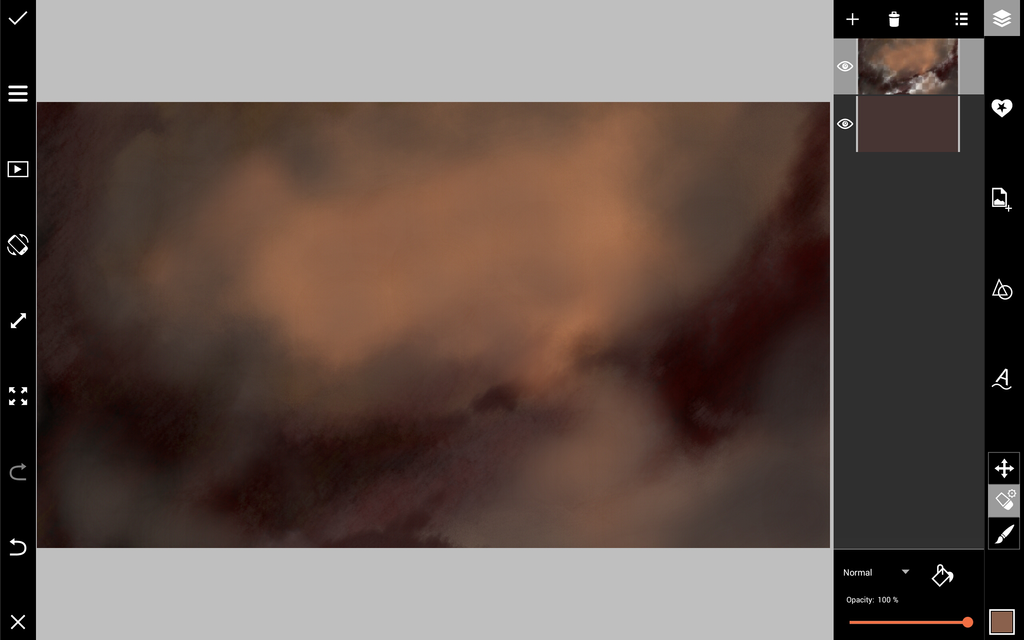 Step 2: Start Drawing
In a new layer, start drawing your strings of light with a soft, low-opacity brush. Make sure that the strings in the background are more transparent than the strings in the foreground. This will give your drawing a sense of depth. Using the first brush in a variety of different sizes and opacities, tap your stylus or finger on the screen to add circles of light.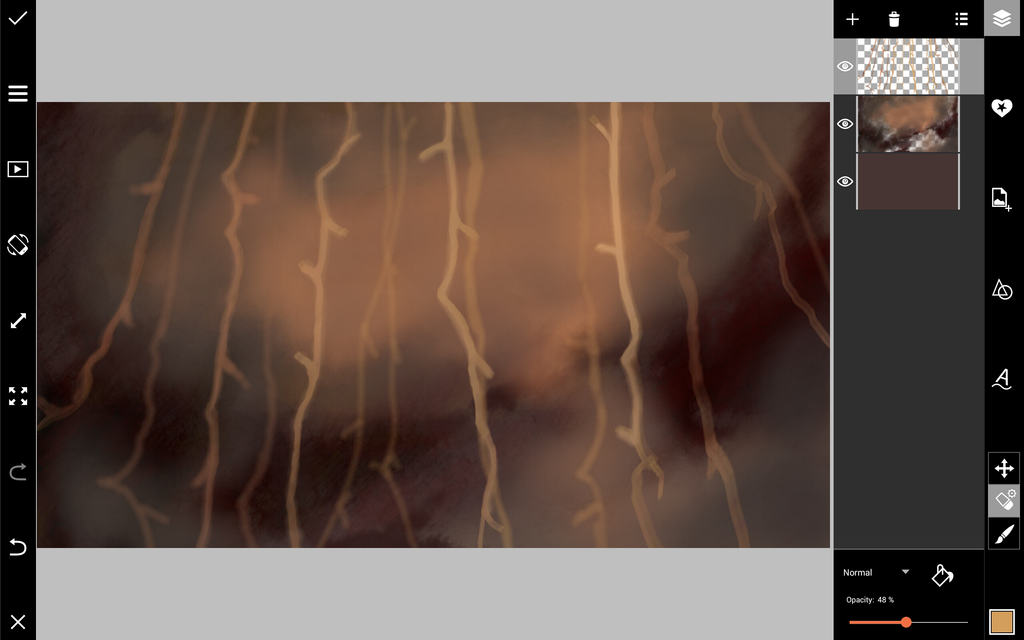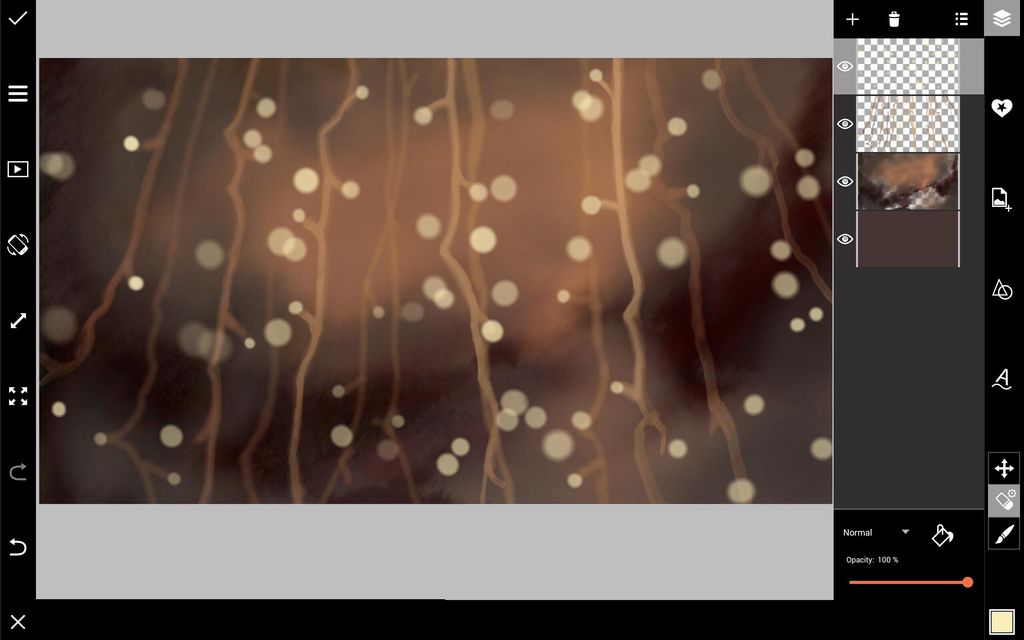 Step 3: Add Light
Add additional flecks of light using a white brush. Trace over some of your strings with a light yellow color to make them appear illuminated. Create a new layer and drag it just above your background. Add some subtle background lighting with a soft, semi-transparent yellow brush.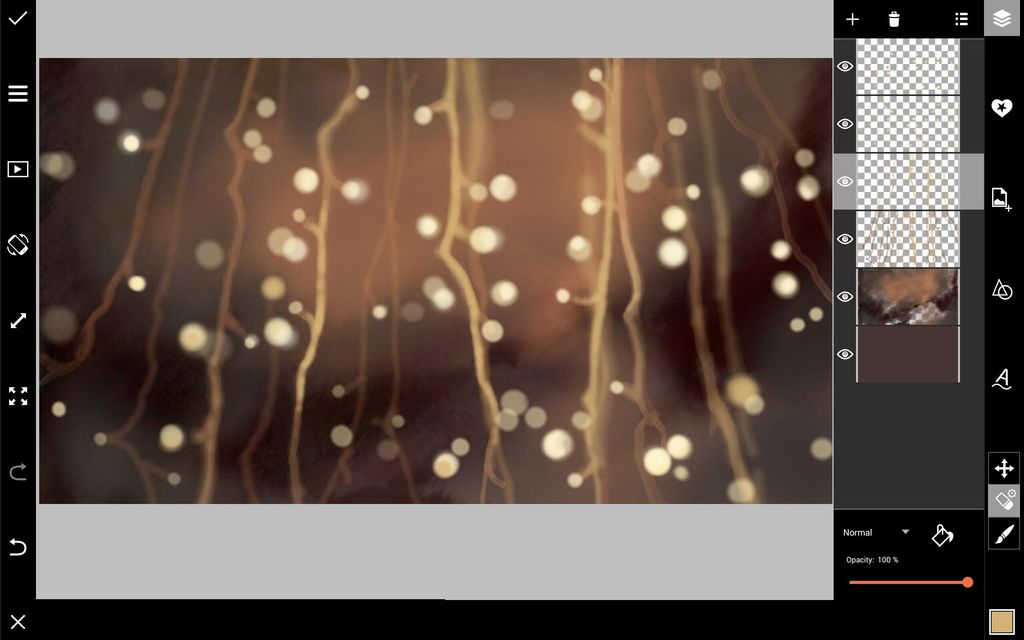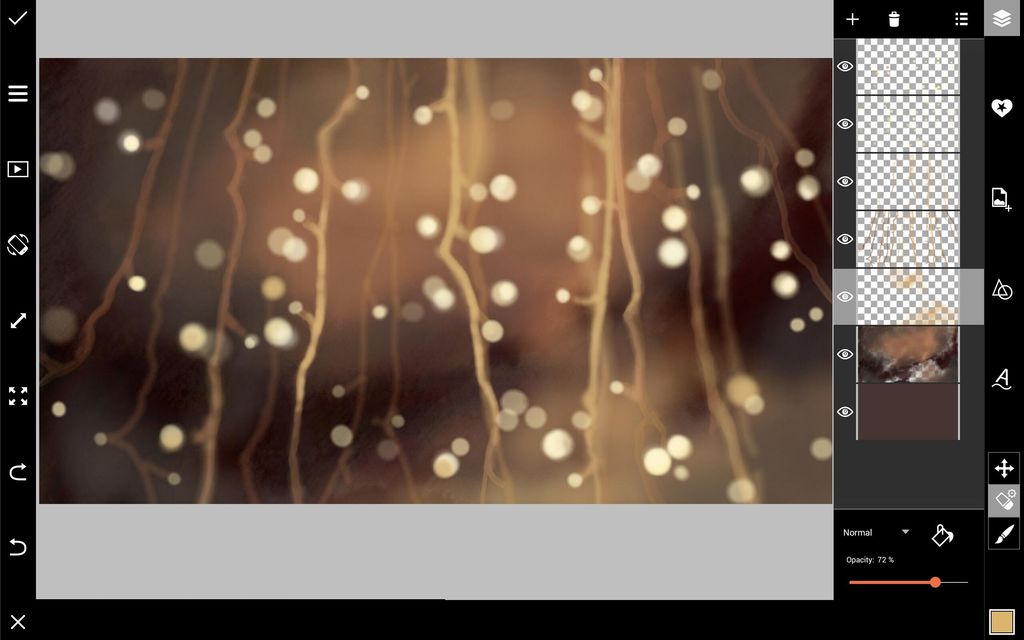 Step 4: Draw Lantern
In a new layer, draw your lantern. Use a grey brush to add lighting to the frame.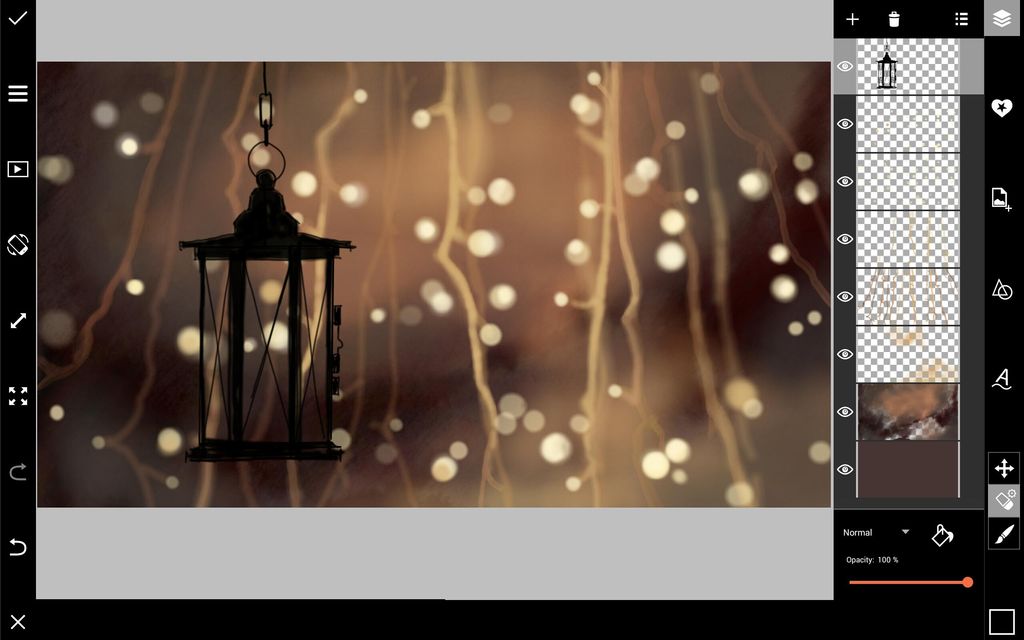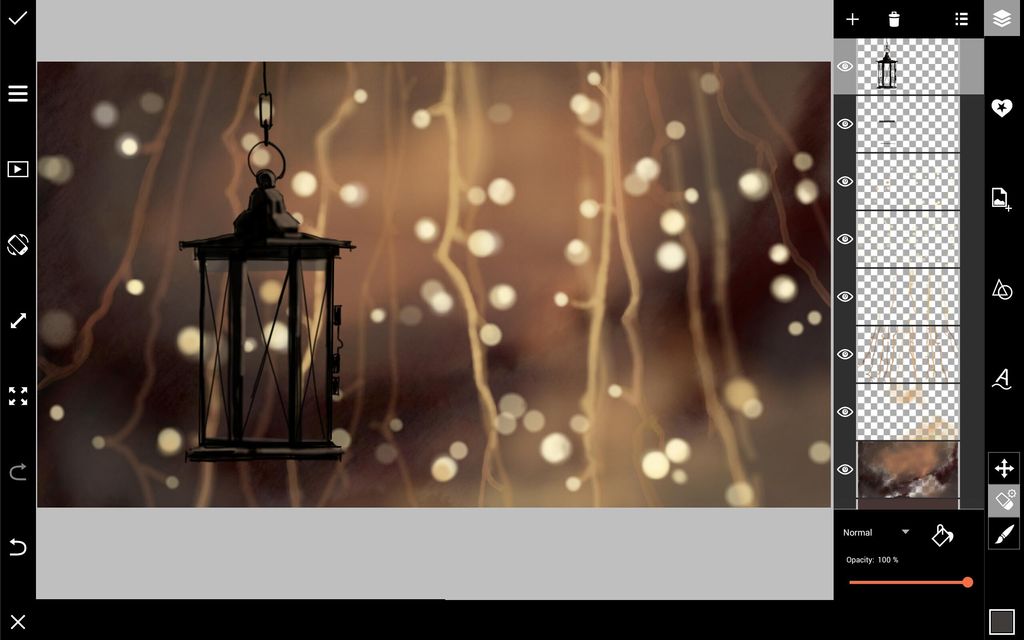 Step 5: Add Light to Lantern
Add a new layer and drag it below your lantern. Use a soft brush in orange, yellow, and white to make it glow. In a layer above your lantern, add a reddish-orange glow to the frame.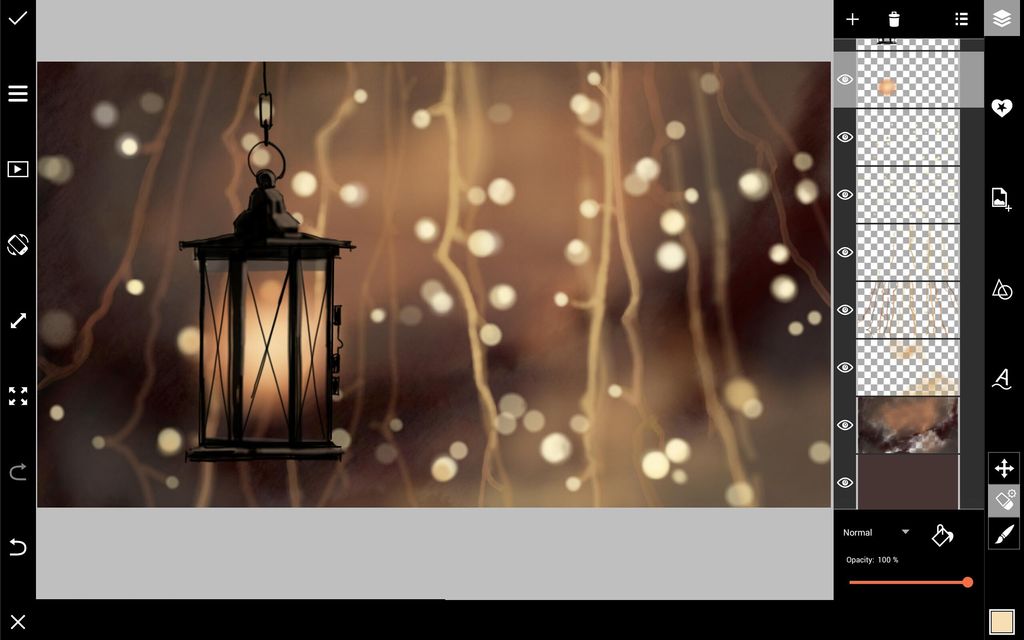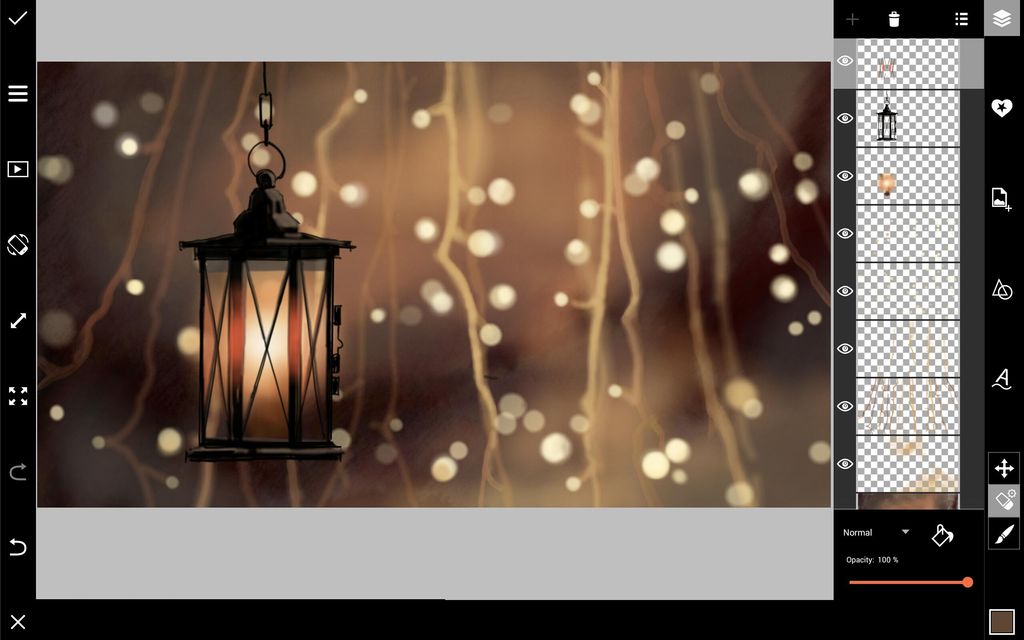 Step 6: Draw Details
Draw a few tree branches into the background. Use a soft white brush to add more light around the lantern, and draw in some snow throughout the image.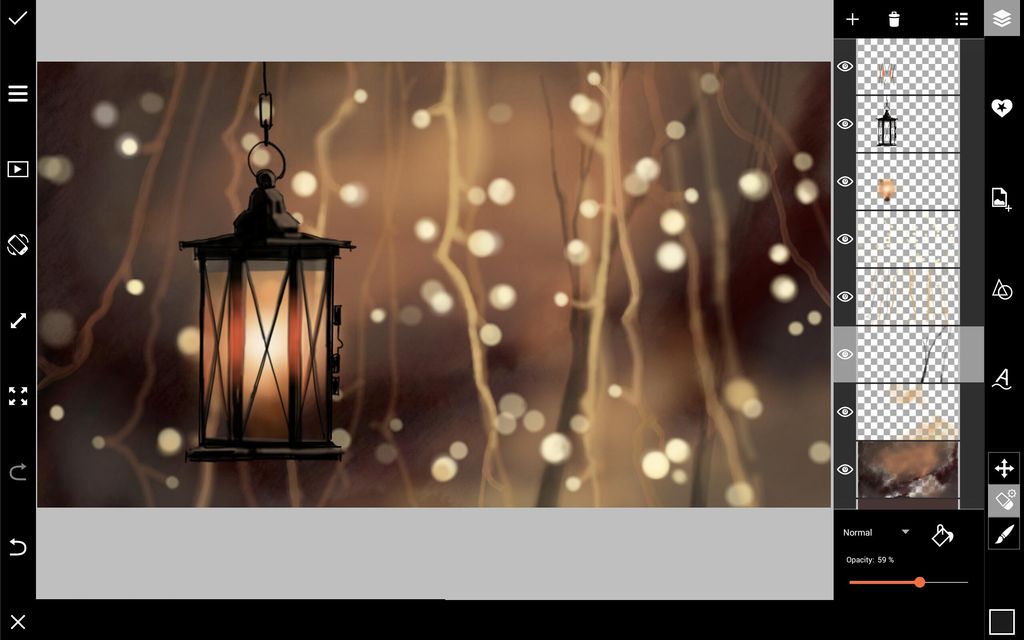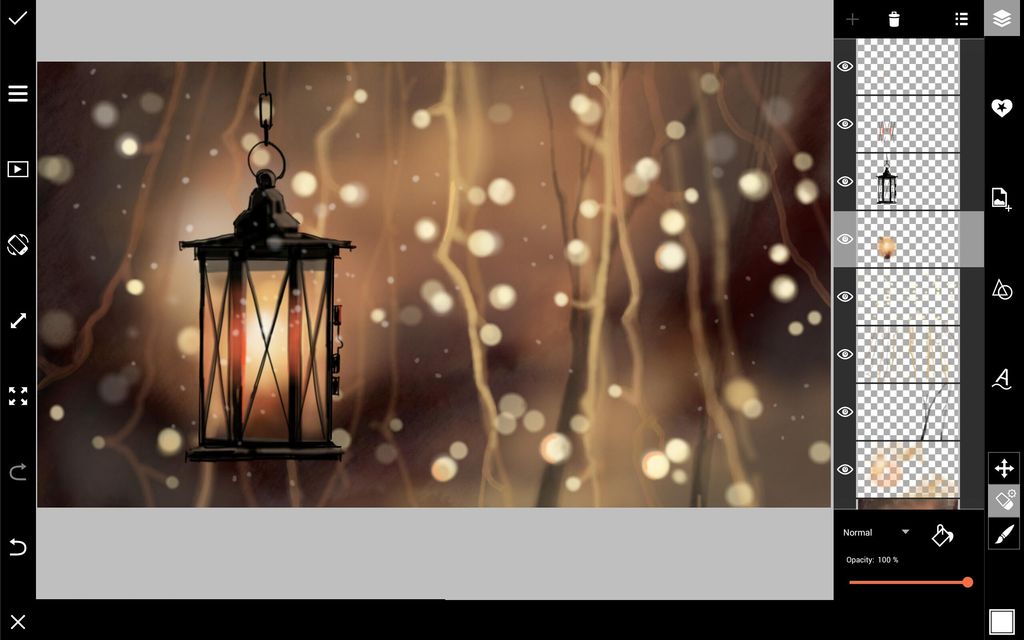 Step 7: Finish & Add Photo Effect
With a transparent blue brush, add a subtle blue tone everywhere on the canvas except the lantern. When you're done, open your image in the photo editor, apply a photo effect (we chose the Dodger Effect), and then share your drawing!