For this week's Drawing Challenge, we're asking you to dive deep and draw a jellyfish. Follow along with this tutorial to learn the basics for drawing with PicsArt, and then let your creativity be your guide!
Step 1: Sketch Jellyfish
Start with a white background and a blank layer. Using a thin black brush, trace an outline of your jellyfish.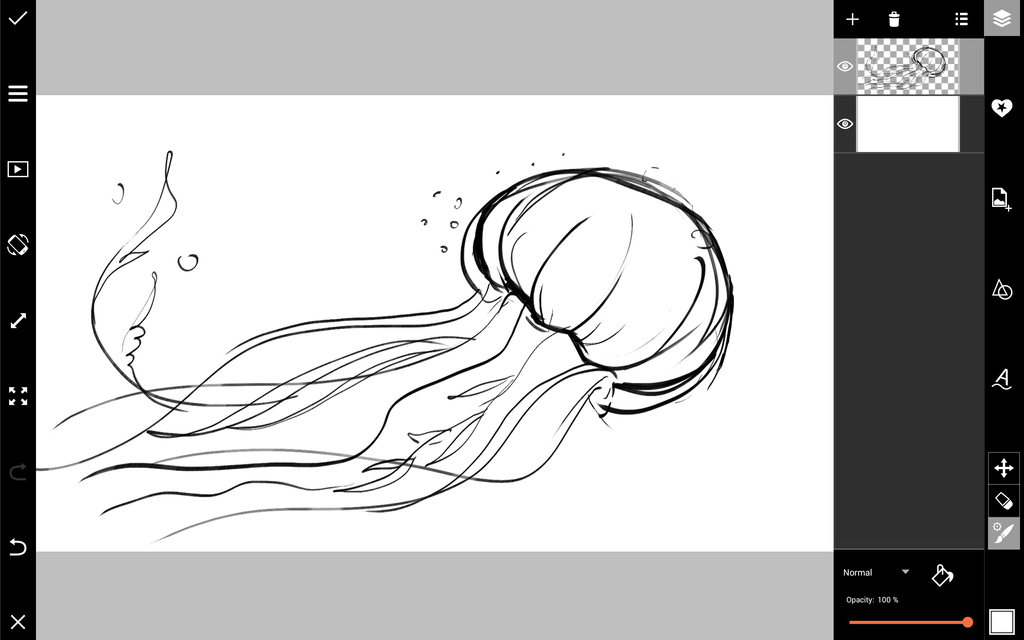 Step 2: Color In Background
Switch to a large, soft brush to color in your background layer using a variety of green, blue, and purple hues.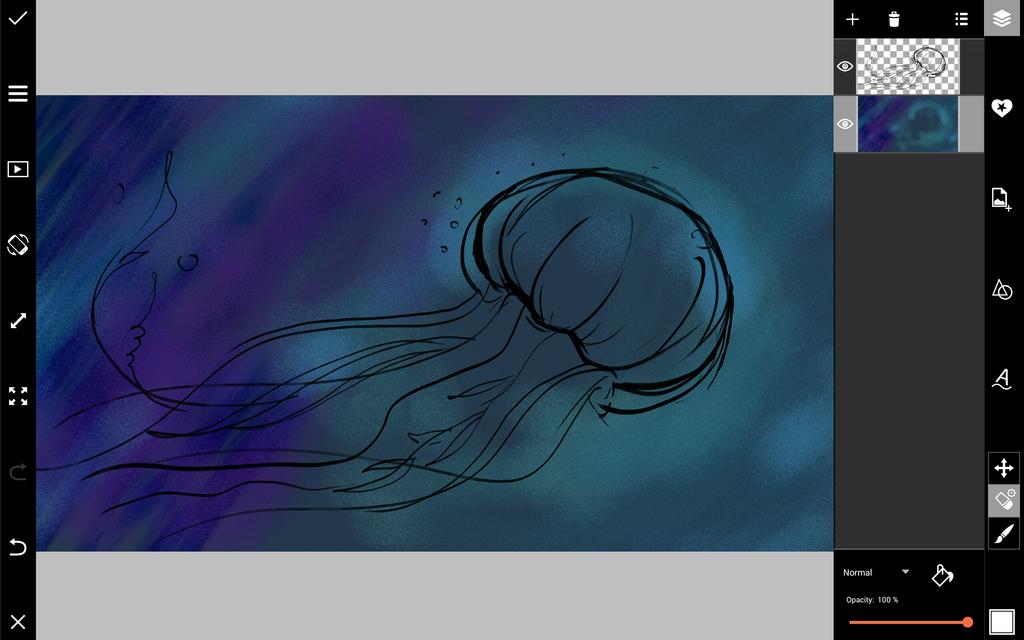 Step 3: Color In Jellyfish
Create a new layer and start coloring in your jellyfish with a large, soft brush in a couple of different colors. Switch to a thin, white brush with a high opacity to add accents. Use a spotted brush to add texture over the tentacles and body.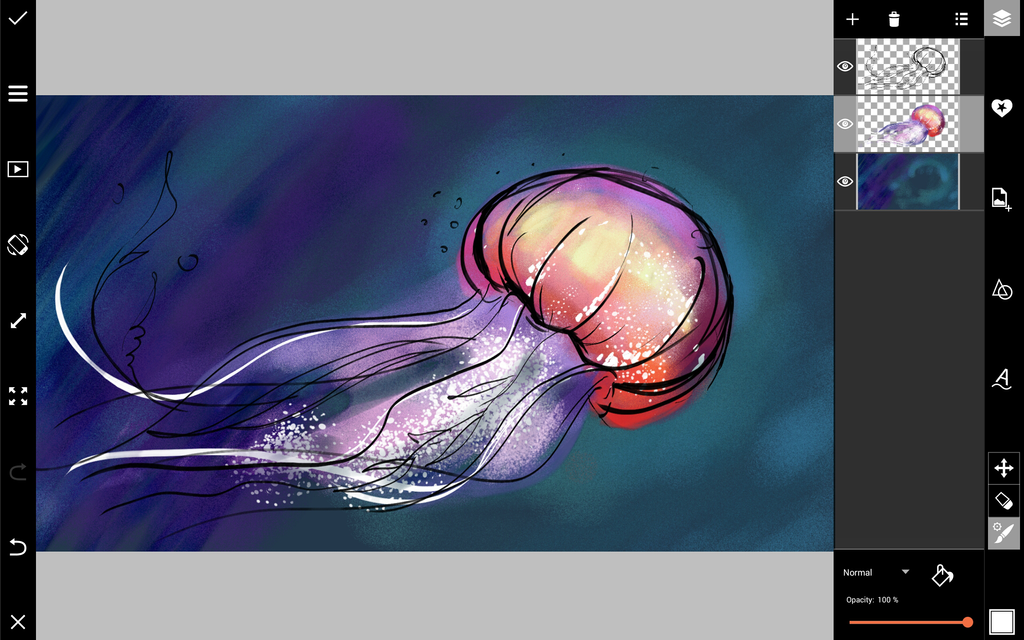 Step 4: Add Color Accents
Add a new layer. Using different light-colored brushes, add color accents to make your jellyfish appear three-dimensional. Draw a few more tentacles.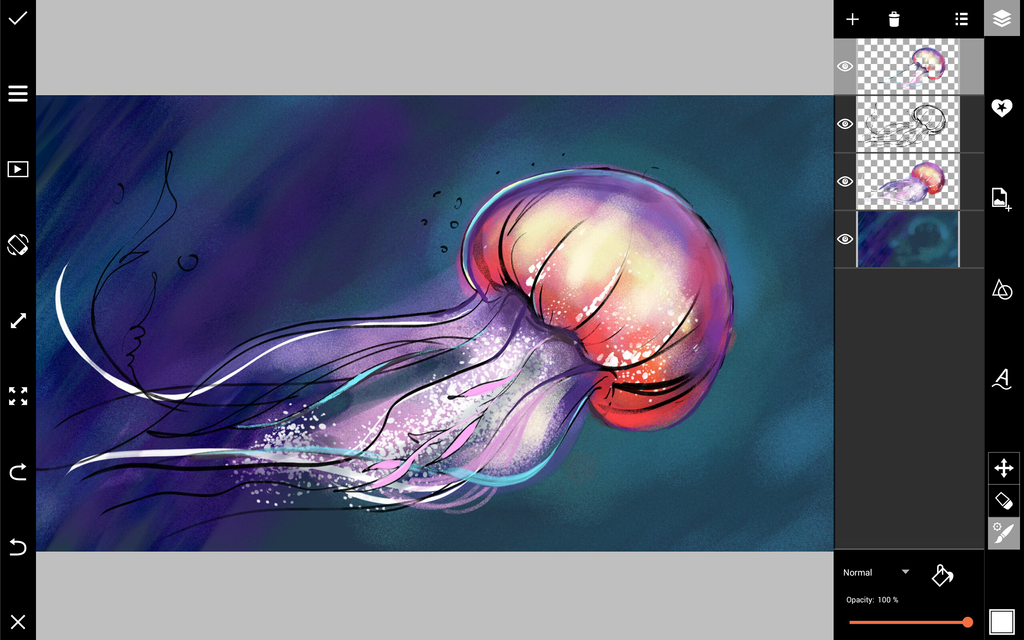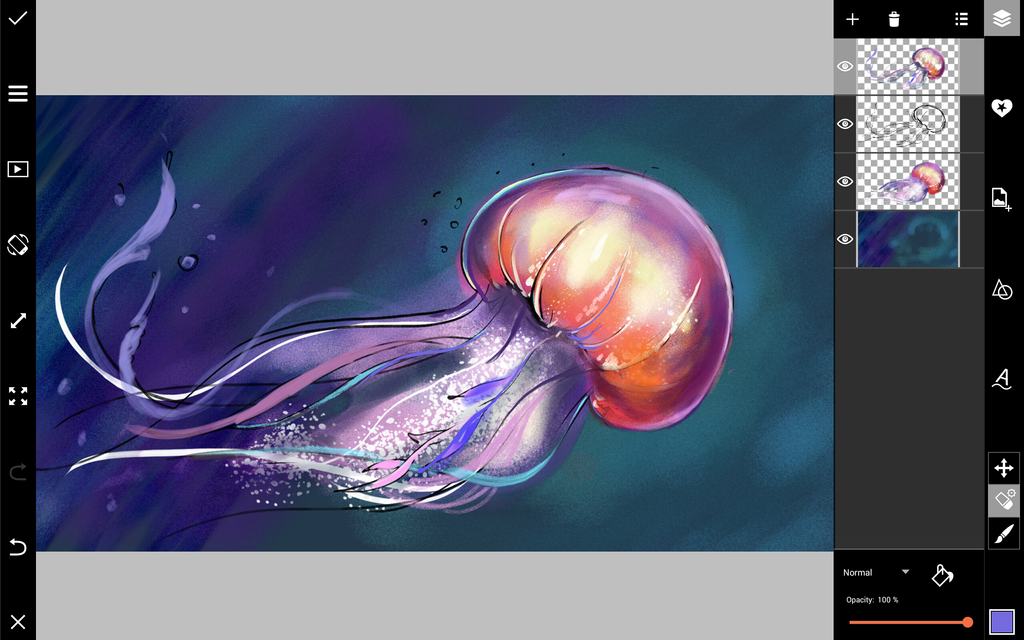 Step 4: Add Lighting
Adding new layers as you go, add lighting to your background. Use a soft brush with a lowered opacity, in a variety of blue and green hues.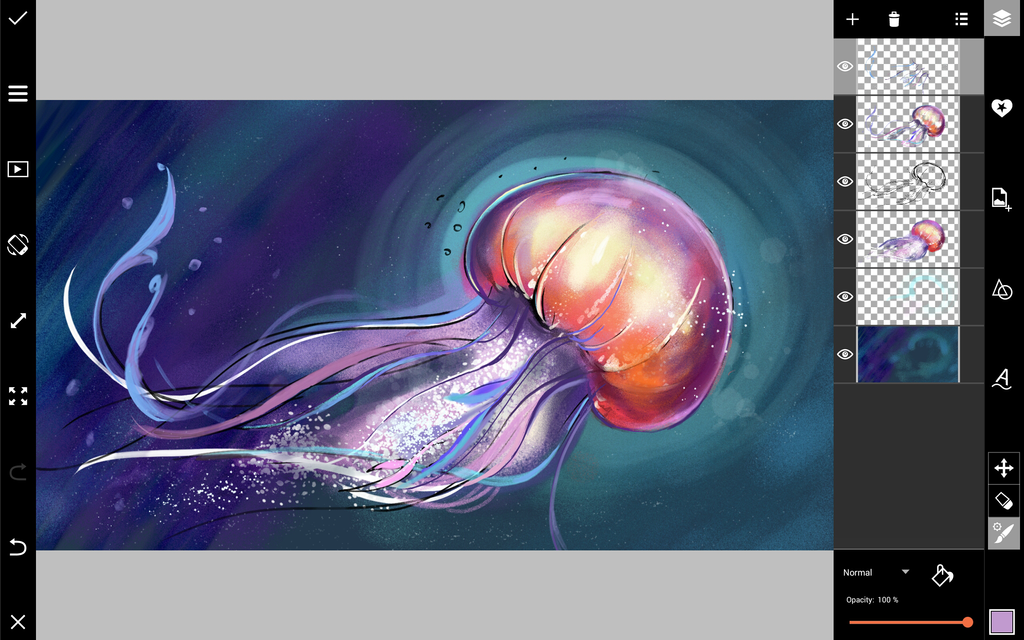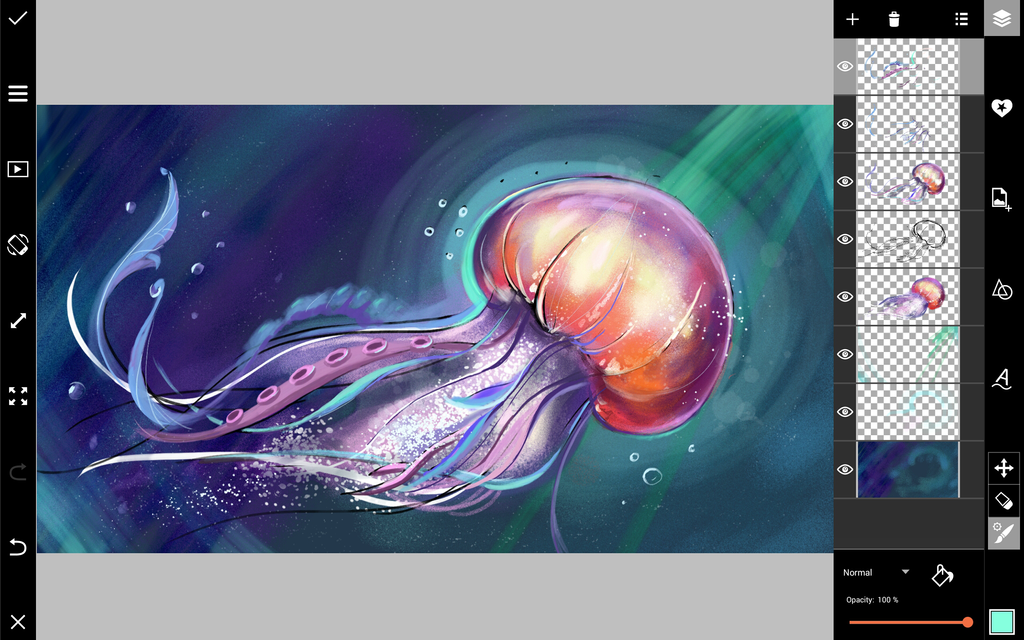 Step 5: Add Final Details
In a new layer, draw on the final details, including bubbles in the water and details on the body and tentacles.