We have challenged users to draw kites for this week's Drawing Challenge, so to help you take to the skies, we're posting a step-by-step drawing tutorial. Learn the basics of how to paint with PicsArt, pick up a few helpful tricks, and give yourself an extra spool of inspiration to help you soar in this week's contest.
Step 1: Sketch Outline
Use a thin black brush to create a rough outline of your kite, then reduce the opacity to fade your layer, add a new layer, and trace a refined final outline. Erase previous layers.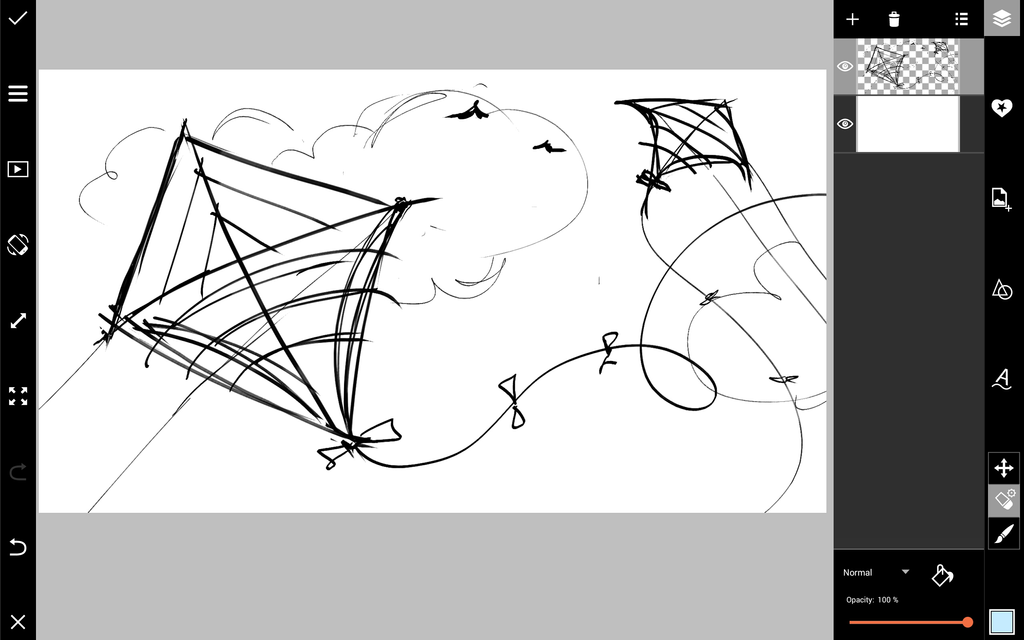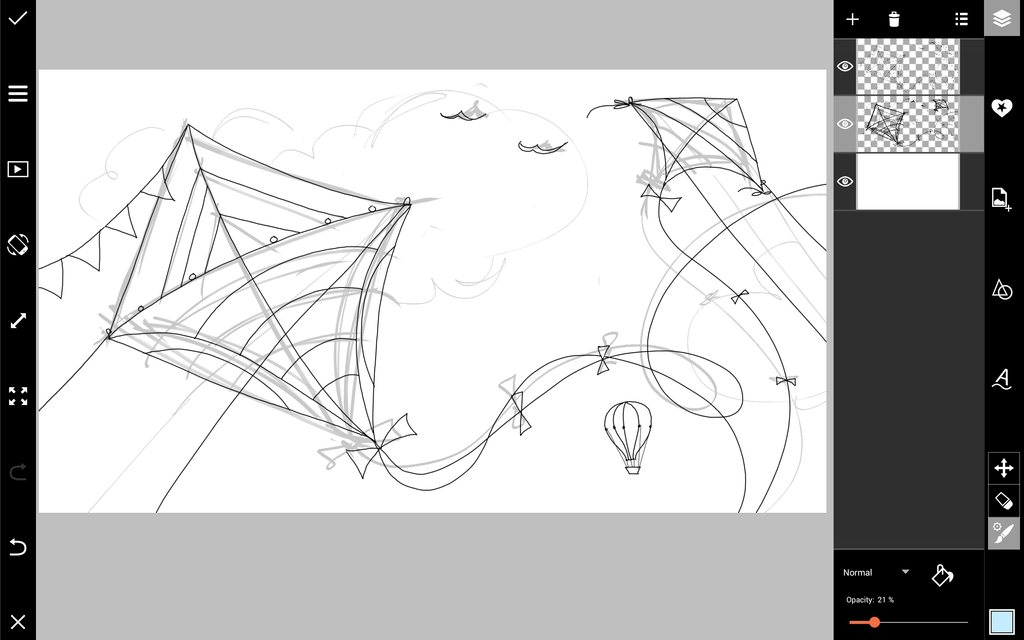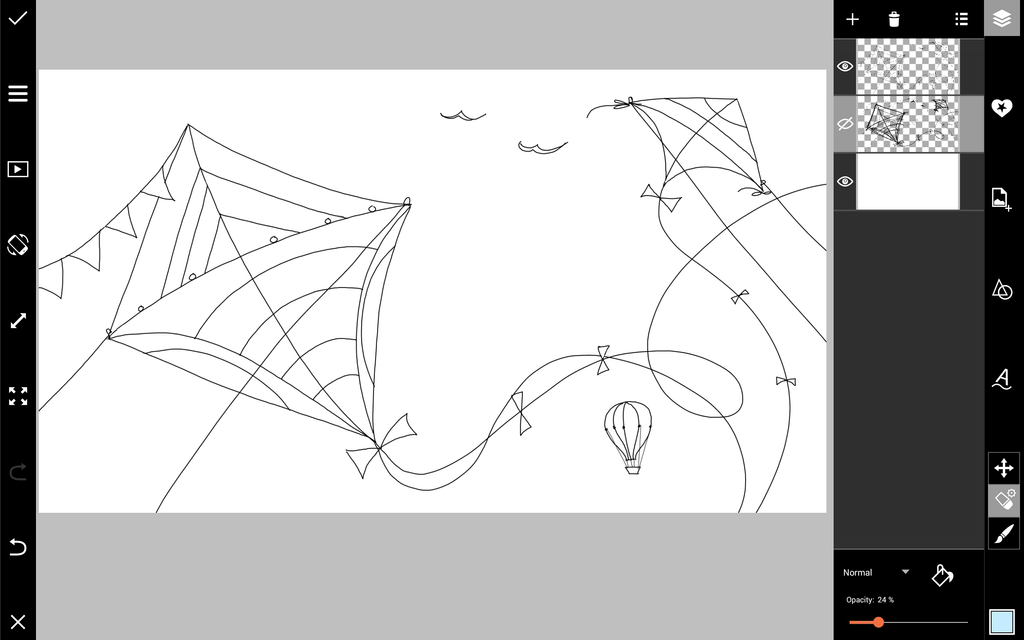 Step 2: Add Color
Add new layers below your outline and color in your drawing. You may want to color different parts in separate layers. Us the color chooser in the menu bar to change color.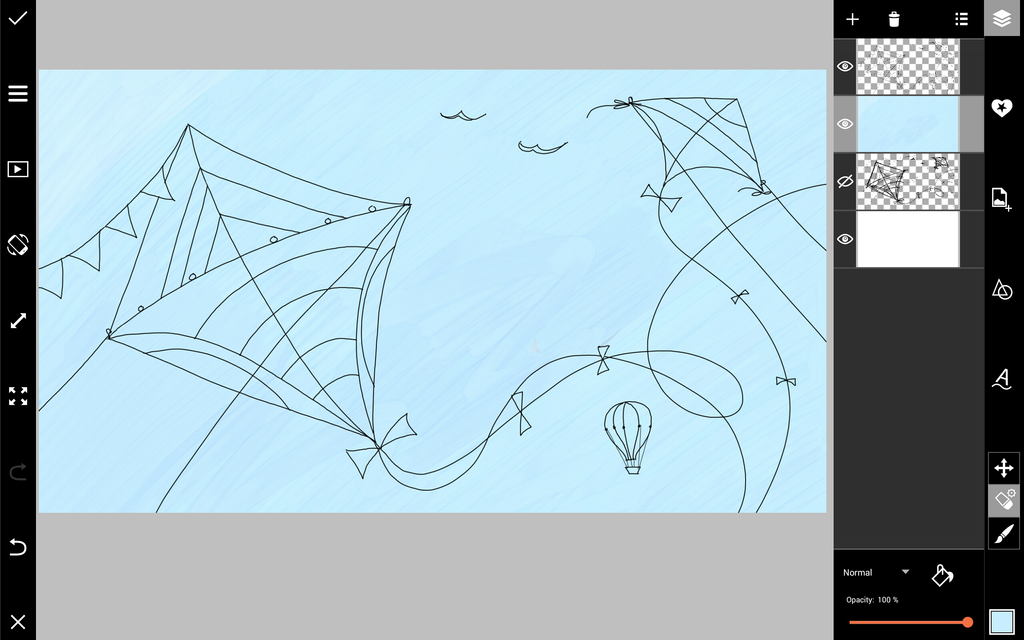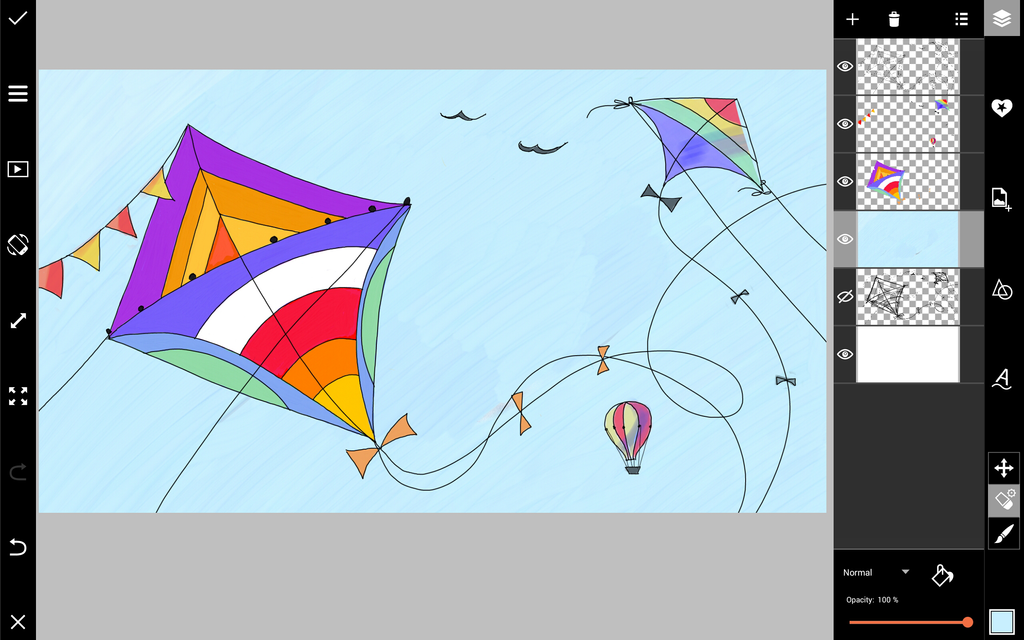 Step 3: Draw Background
To paint your sky, customize your brush by pressing the brush icon, and find a nice fluffy spray brush to paint clouds. Add a layer over your blue background and paint in the clouds.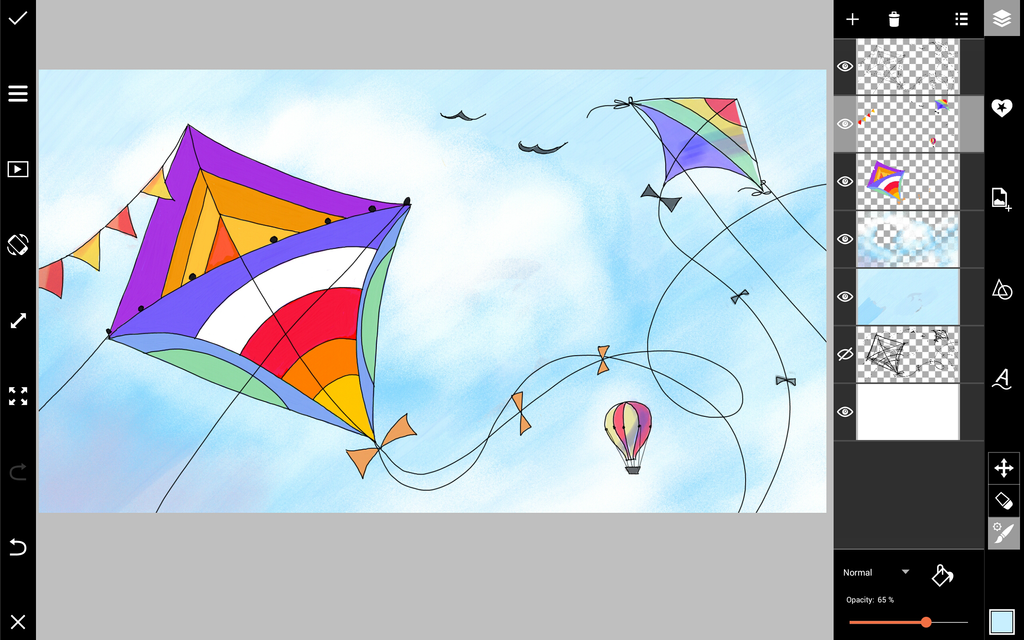 Step 4: Add Shading
Add a layer at the top. Select the brush icon to reduce the opacity of your brush, then select the color black. With a lowered opacity, the black will appear slightly transparent.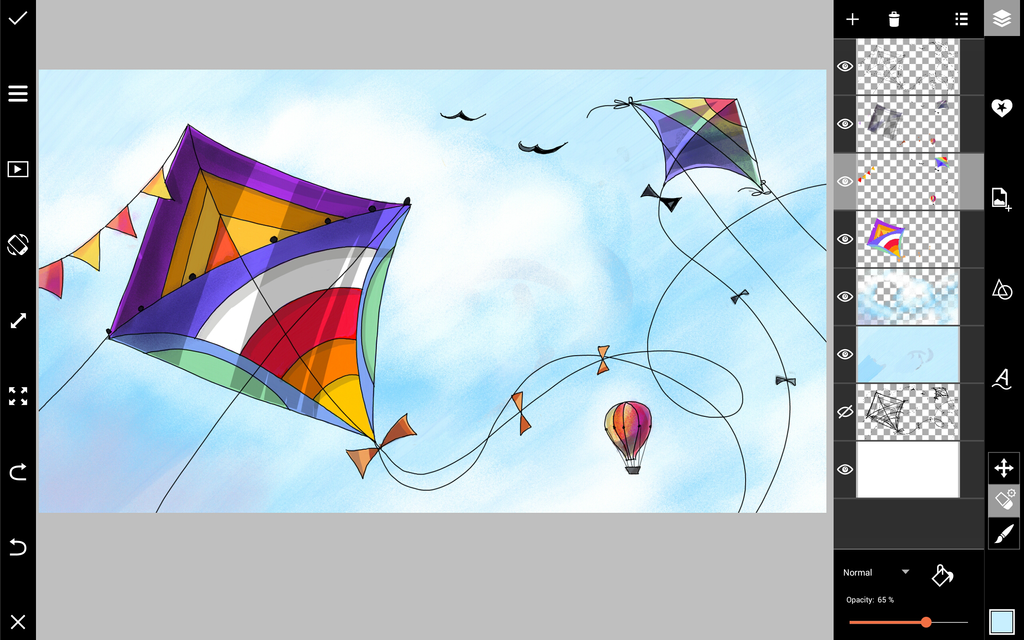 Step 5: Add Lighting & Final Details
Add more layers on the top, and use the same technique you did for shade to add light. Add a bit of gold onto the clouds for sunlight, and throw in some extra clouds in the foreground.