This week's Drawing Challenge will ask PicsArtists to draw leaves using the app, and so today, we're posting a step-by-step tutorial to show you how it can be done.
This week is about returning to the beautiful simplicity of nature, so feel free to go with the natural flow of things and use this tutorial as a source of inspiration rather than as a rigid guideline. Learn some tips on how to draw with PicsArt, and give yourself a leg up in this week's challenge.
Step 1: Draw Outline
Outline your leaf roughly using a thin black brush, then reduce the opacity to fade it. Add a layer on top and trace a more refined outline, then erase the rough outline behind it.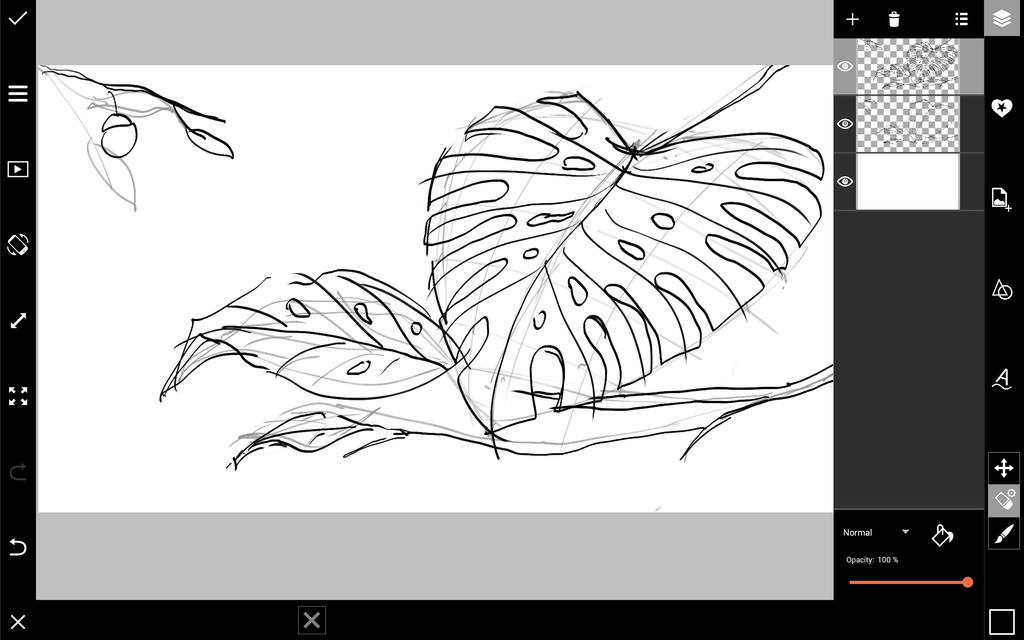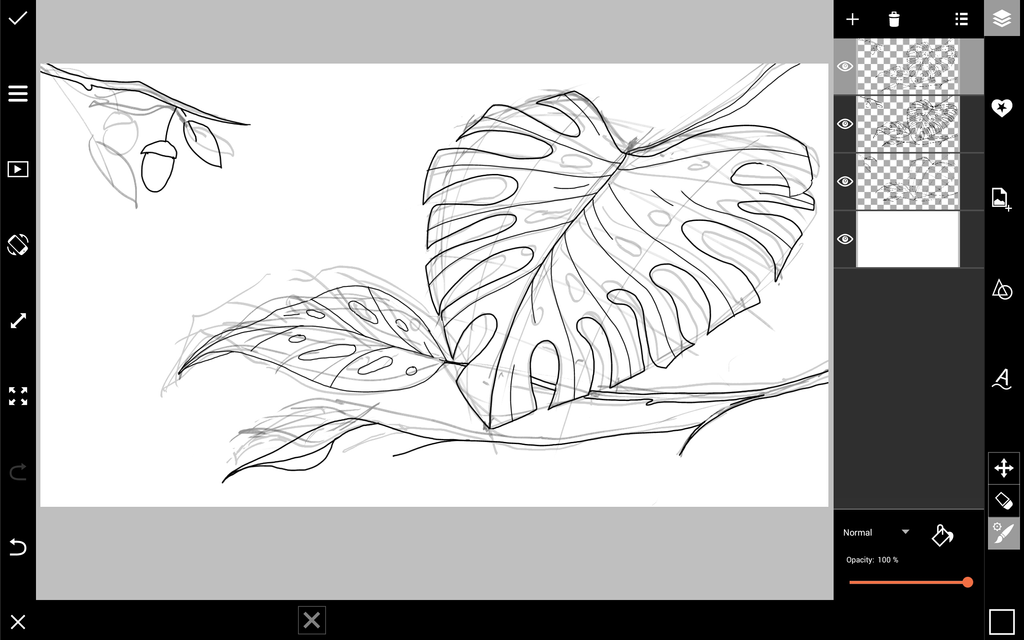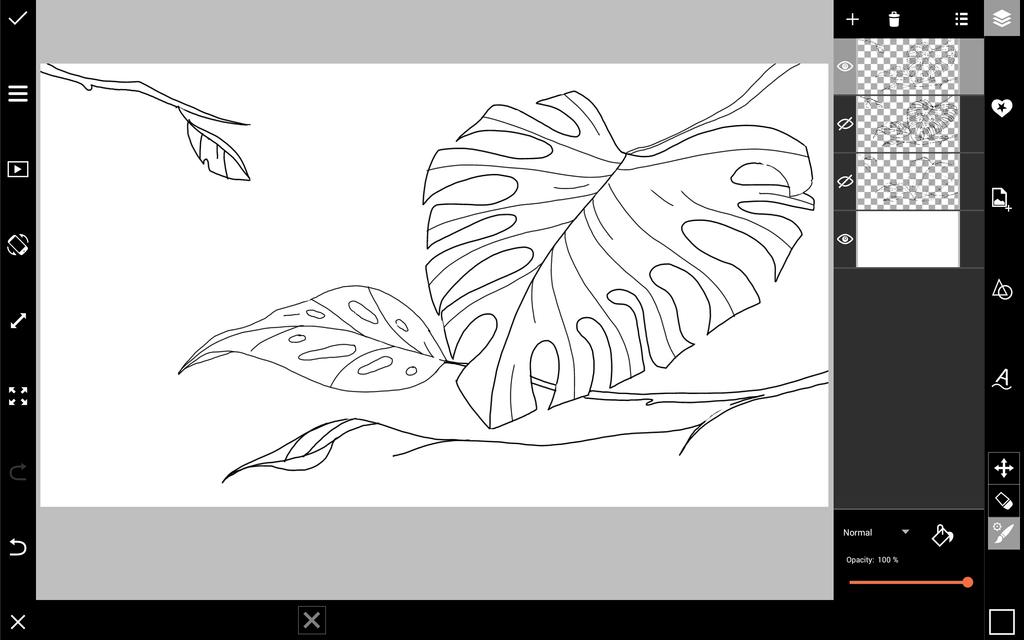 Step 2: Add Color
Select the color chooser box on the far left end of the menu bar to change color, and select the brush icon to customize brush size and texture. Add layers below your outline, and color in your leaf and background.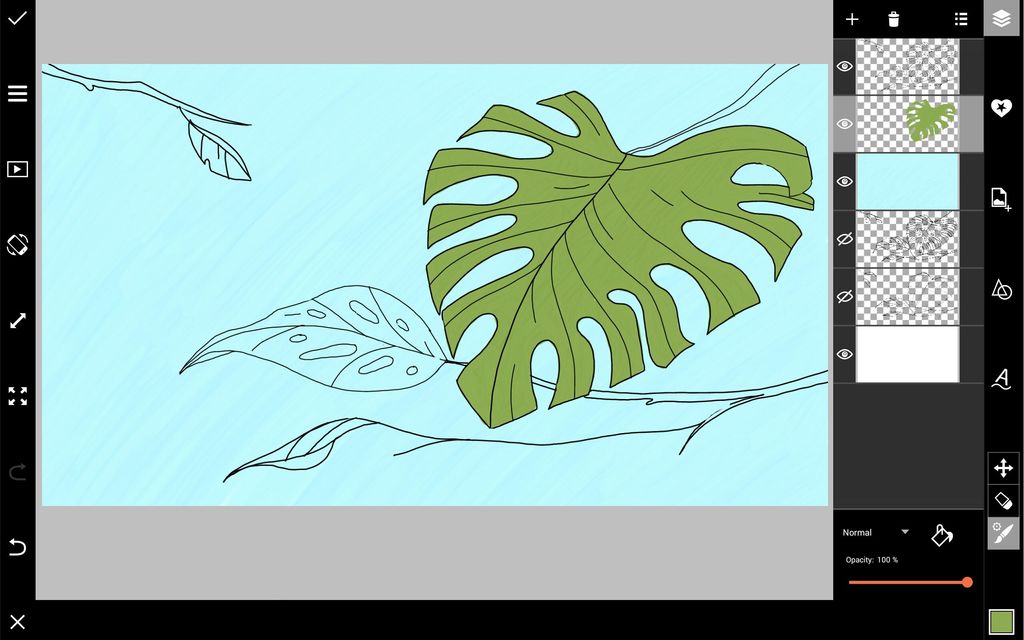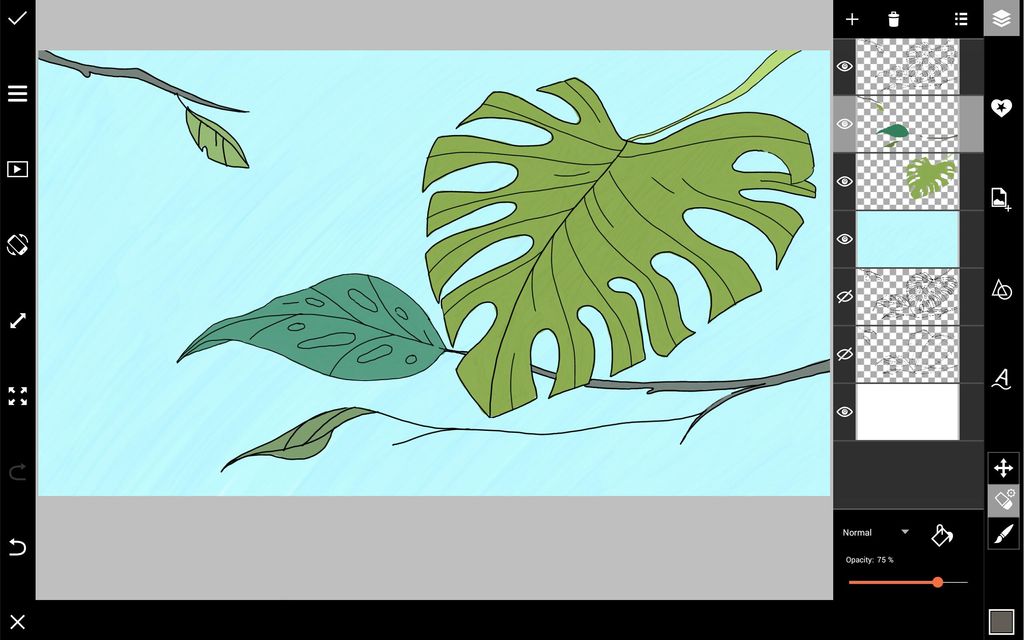 Step 3: Light and Shade
To create light and shade, make your brush semi-transparent. You can do this by reducing the opacity, either of your layer or of your brush in their respective settings. Use bright whites and yellows for light and darker tones for shade. Make sure you do this in separate layers.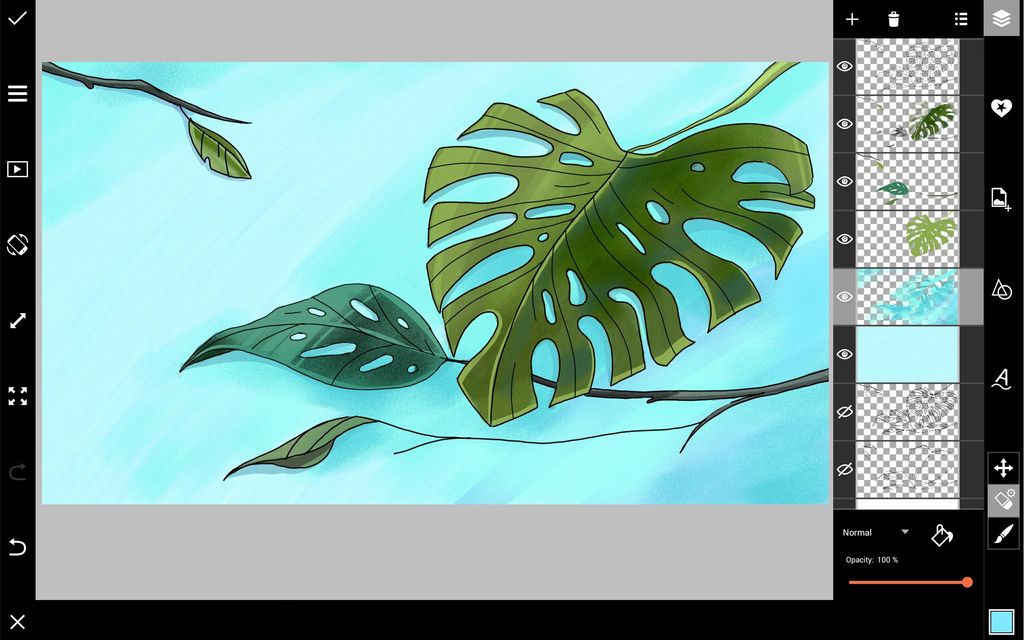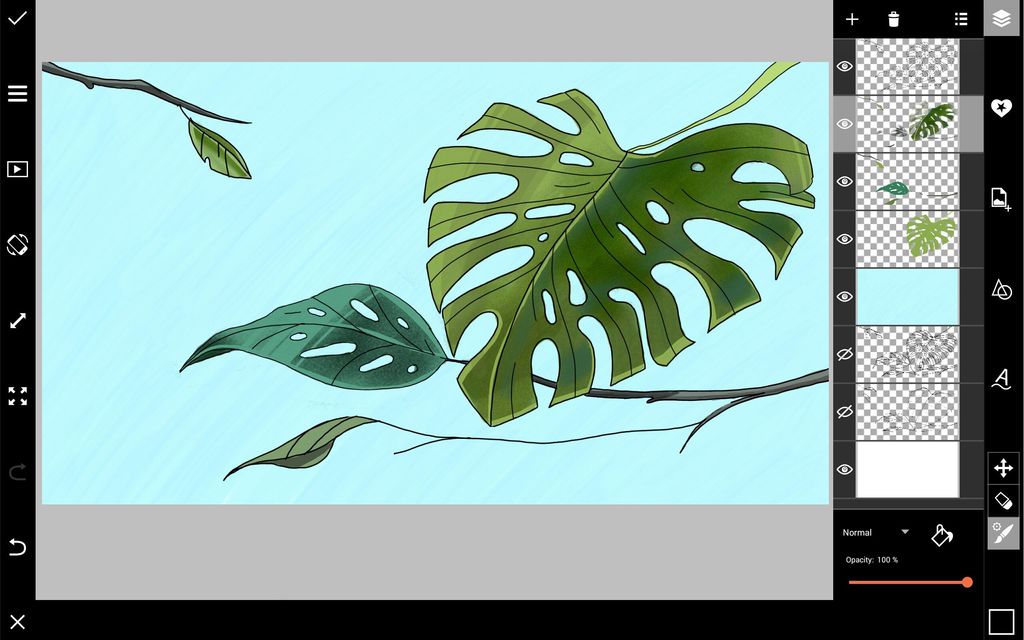 Step 4: Final Touches
Add final touches to put your drawing over the top like clouds. You can also add final touches in the editor by confirming your drawing. The editor has lens flares and effects that can really give your drawing an extra edge.