This week's Monster Mash Drawing Challenge has asked users to do their best to throw a party for the most ghoulish among us using PicsArt Drawing Tools. This tutorial will show you how to draw the ultimate Halloween party one step at a time. 
Use these tips and tricks to bring your creatures to life and inject some swing into their step. That way, your drawing will have the pizzazz required to get the dead up out of their graves and behind the turntables. 
Step 1: Draw an Outline
Draw a rough outline of your Monster Mash, reduce the opacity, and in a higher layer trace a more refined version.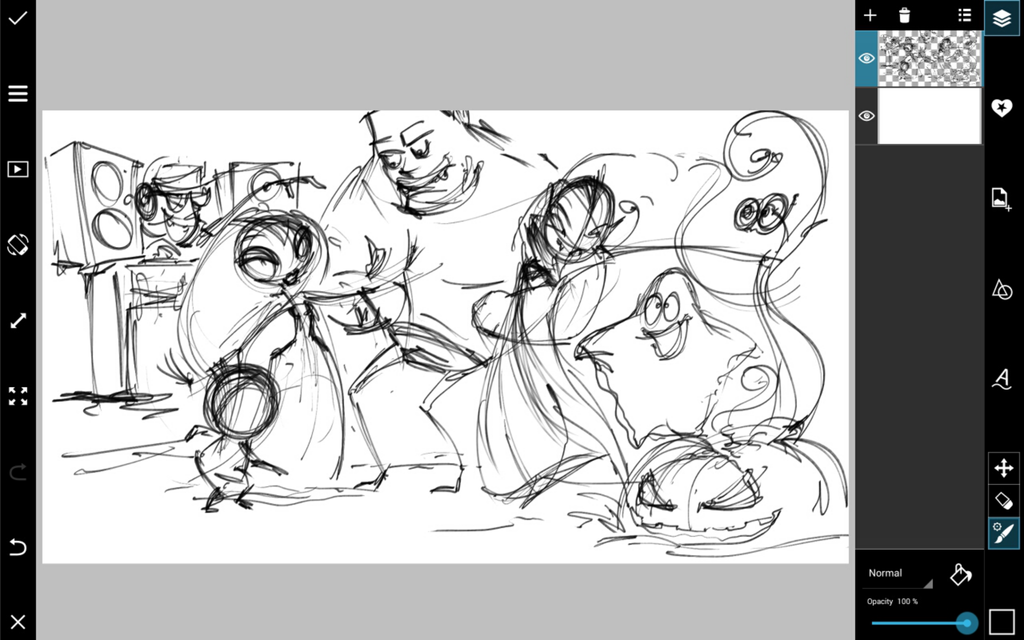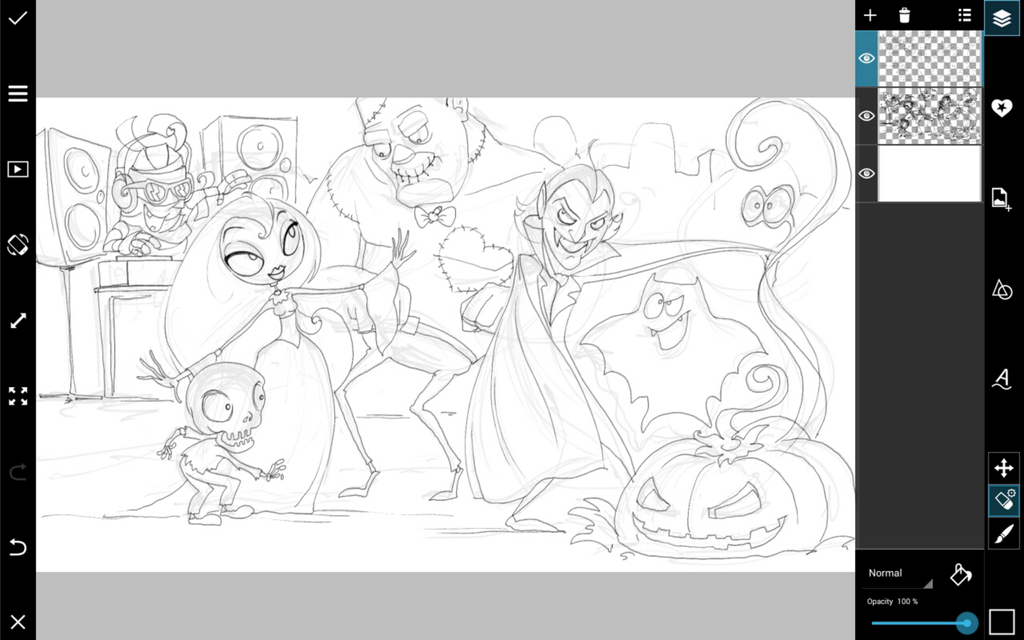 Step 2: Add Colors
Add new layers just for color. In some layers color in your characters, in layers behind them, color in your background.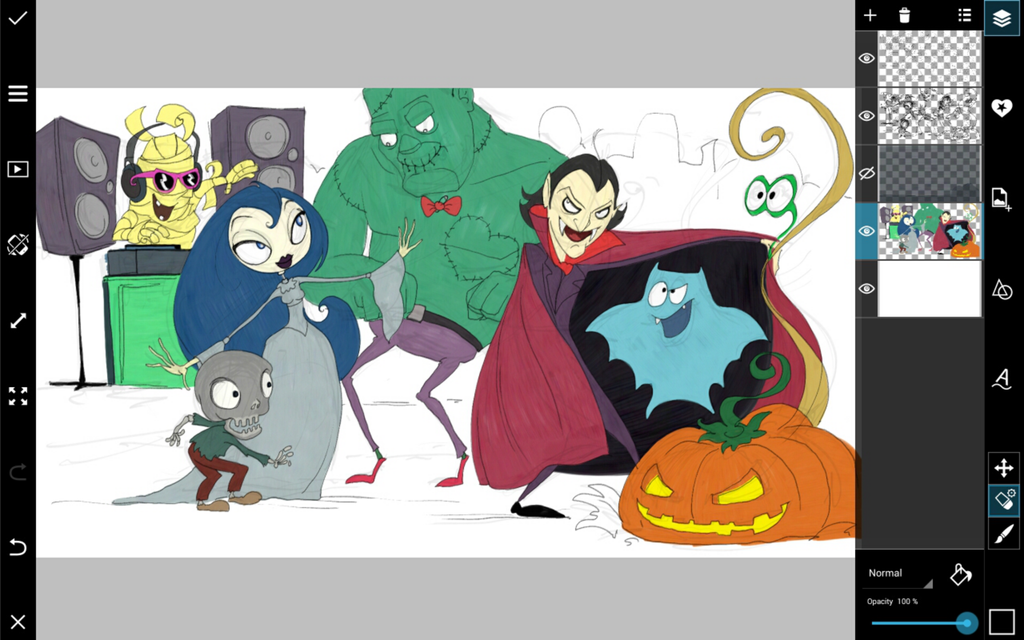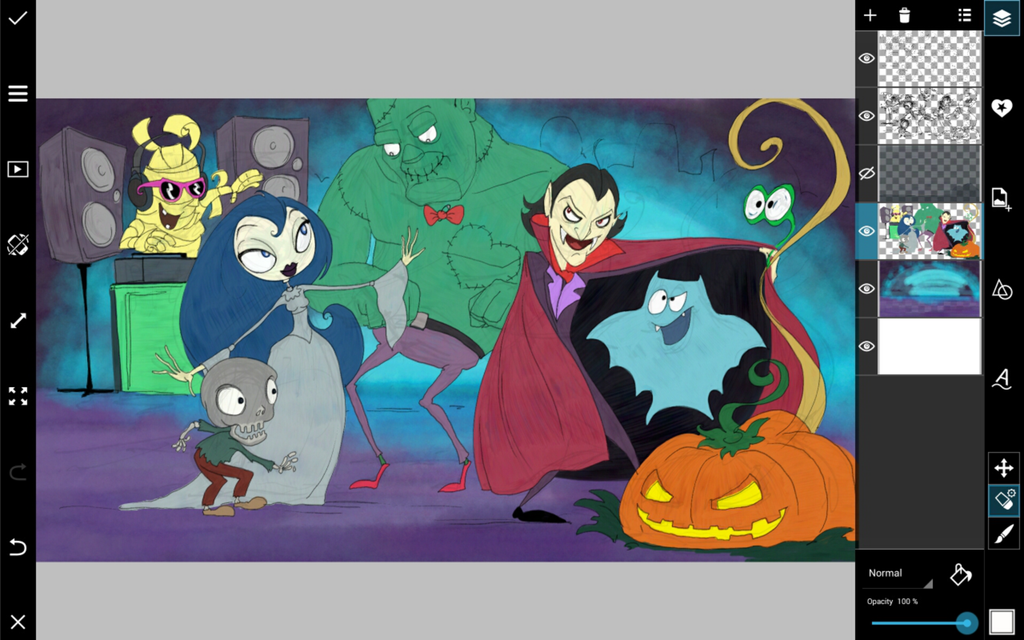 Step 3: Add Shading
Add a layer on top for your shading, and use a black brush to black out any area that you want to shade. You can then blend it into your drawing by reducing the opacity.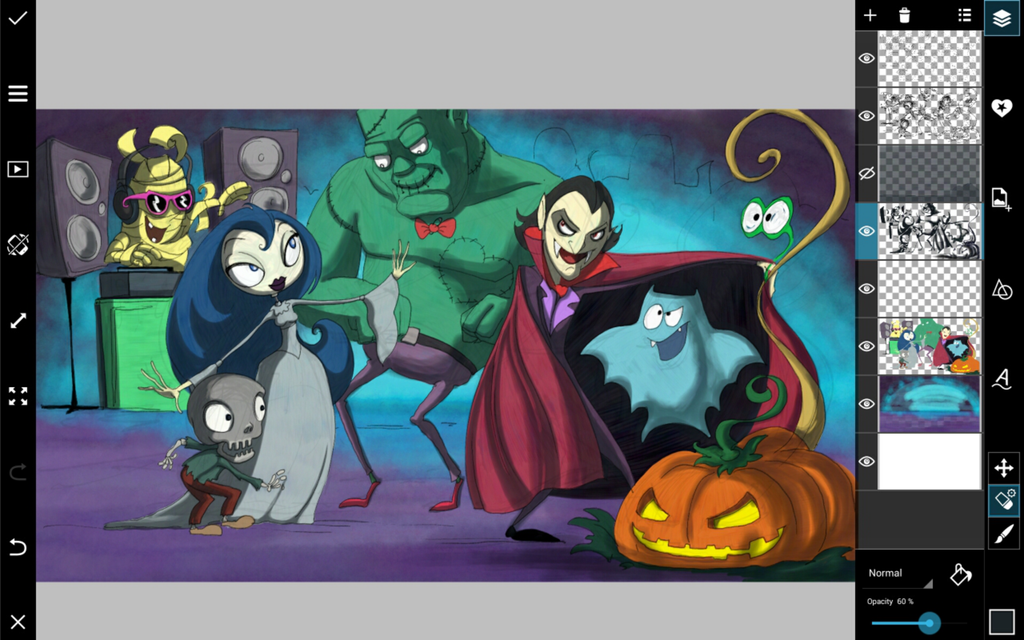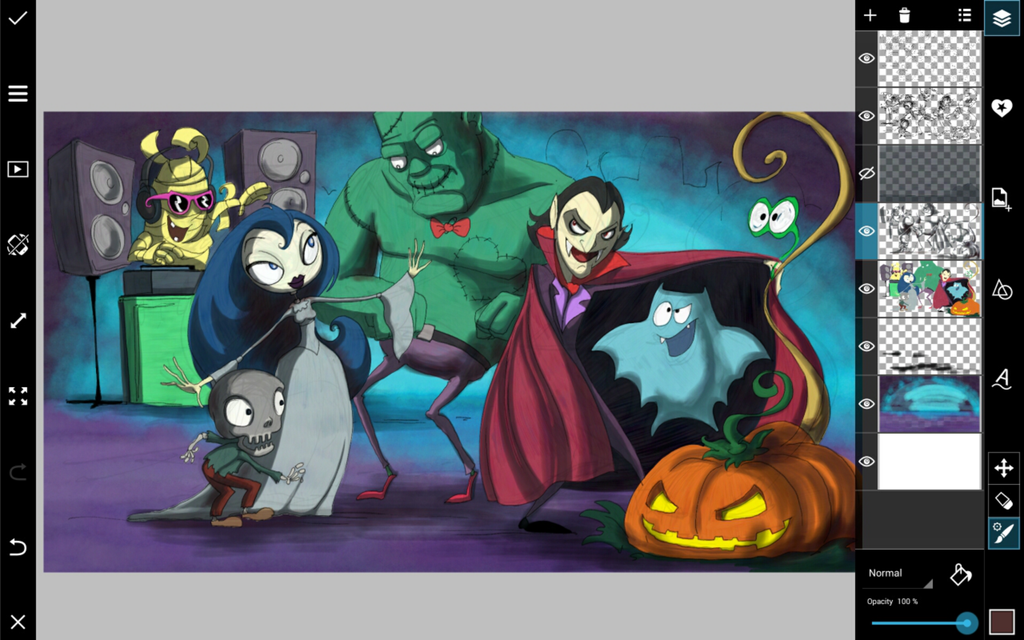 Step 4: Draw Light
For lighting, create a special layer like you did for your shade. Use a white brush to white out the parts of your drawing closest to your light source, then soften the light by reducing the opacity. At the very top, add streaks of colored lights to give the dance floor some fun energy.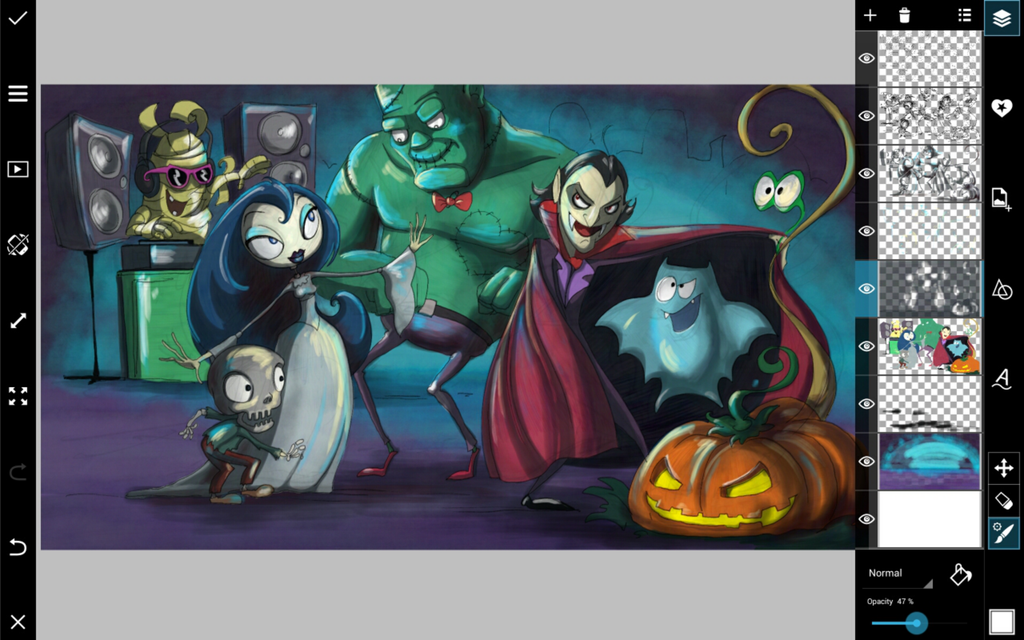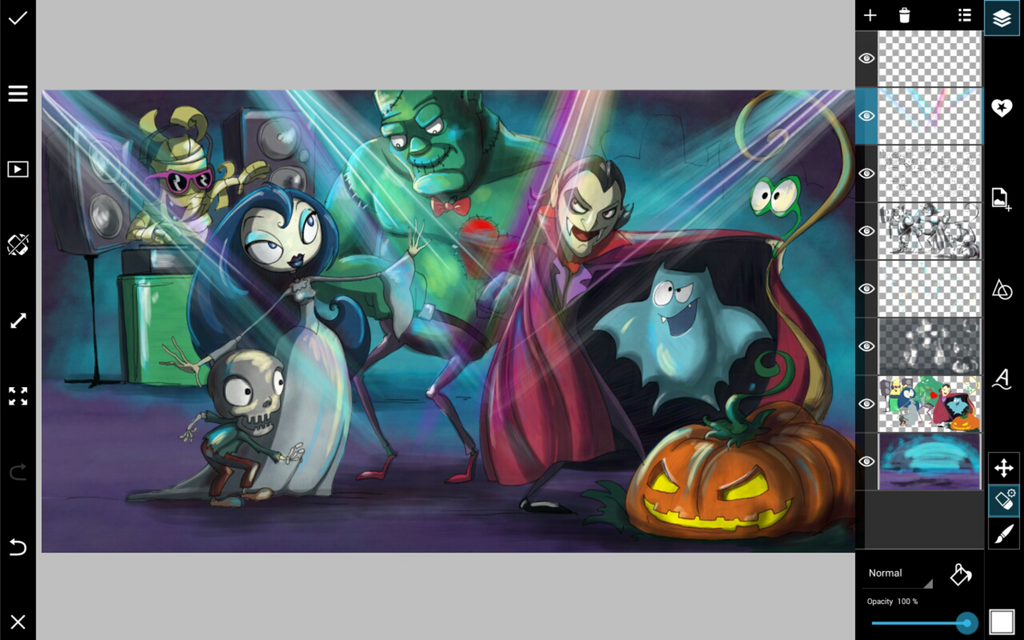 Step 5: Add Effects
Confirm your drawing. In the editor add final touches. Effects, lens flares, and masks are all great ways to put your drawing over the top.