This week, we are holding an Orchid Drawing Challenge, so today we are sharing a tutorial to give you a leg up. This drawing tutorial guides you through the drawing process step by step so that you can better understand PicsArt drawing tools, and see an example of the app at work on the anatomy of an orchid.
Don't forget to enter your drawing into the contest when you're finished by tagging it with #DCorchid. Good luck!
Step 1: Draw an Outline
Draw an outline of an orchid using a thin black brush, then reduce the opacity and trace a more refined outline in a higher layer. Repea as many times as you need, then delete earlier layers.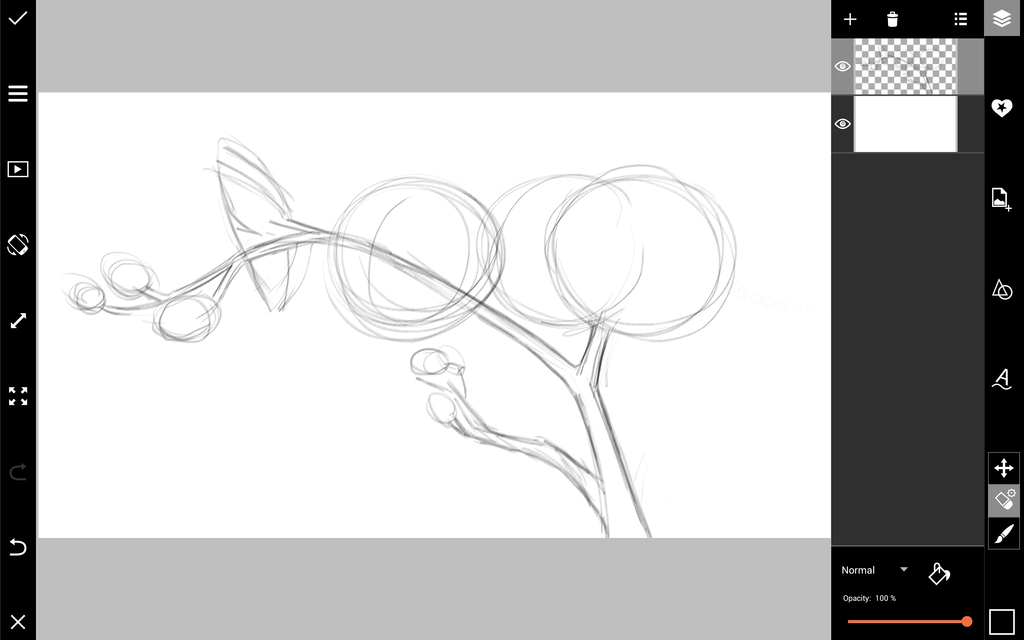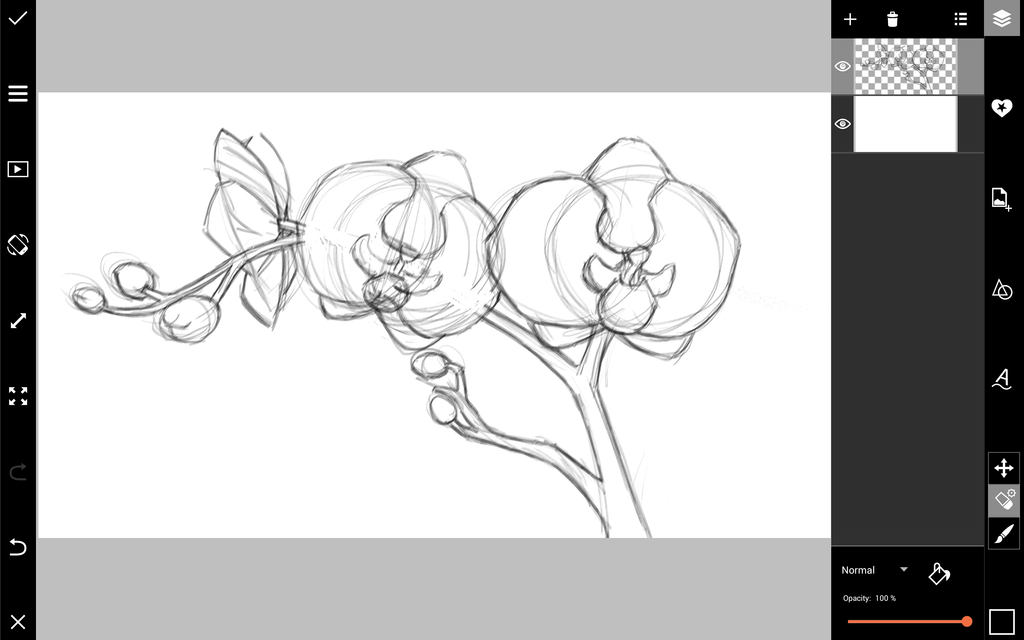 Step 2: Add Color
Use the color chooser box on the bottom left to change your brush color, and select the brush icon to thicken your brush as need be. Add a new layer just for your colors, and color in your orchid.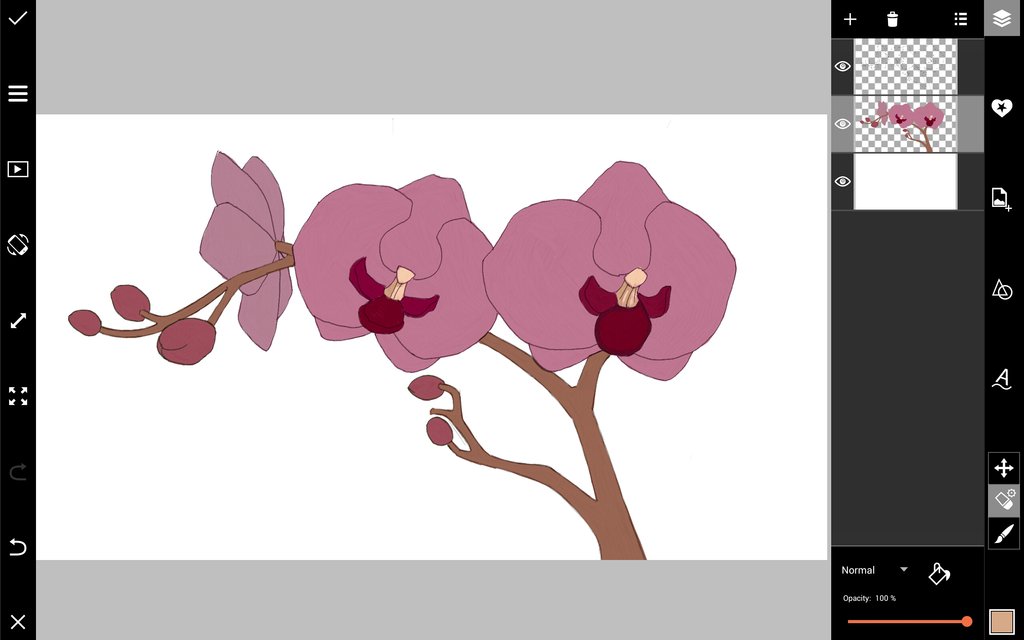 Step 3: Details & Shading
Add a layer on top for details like petal veins. For shading, paint darker tones of your colors in higher layers then reduce the opacity slightly to blend them in.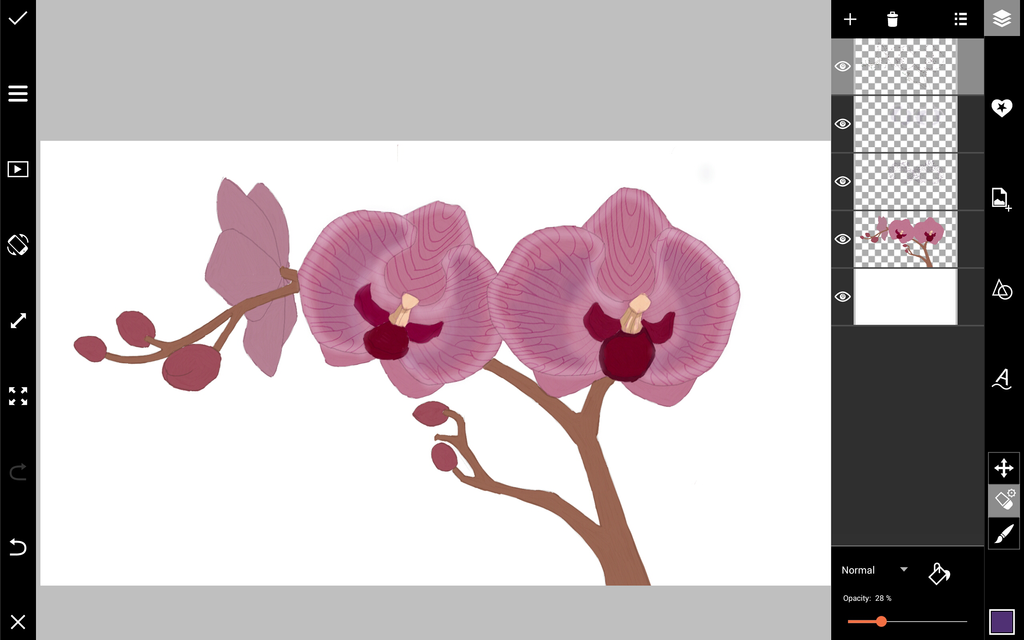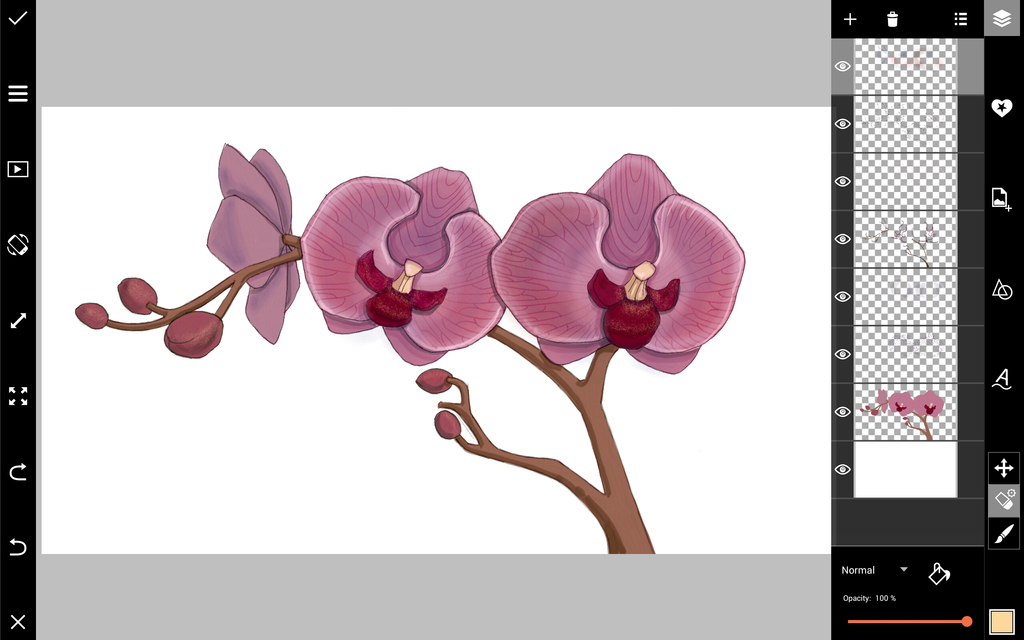 Step 4: Background
Fill your background by adding a layer at the bottom of your layer stack, and pressing the bucket shaped fill icon. Paint streaks of different tones to create a sense of atmosphere.