This week, we're challenging users to draw a peacock using PicsArt Drawing Tools. So, we decided to help you fan out your feathers with this step by step drawing tutorial.
Learn the ropes of drawing with PicsArt, and gain some inspiration for how to approach drawing an animal as complex and beautiful as a peacock. Don't forget to use the video feature to share a time-lapse video when you're done!
Step 1: Draw Outline
Make a rough outline of your peacock, then reduce the opacity, add a layer, and trace a more refined final outline. You can add another layer to draw light pencil shading in thin lines.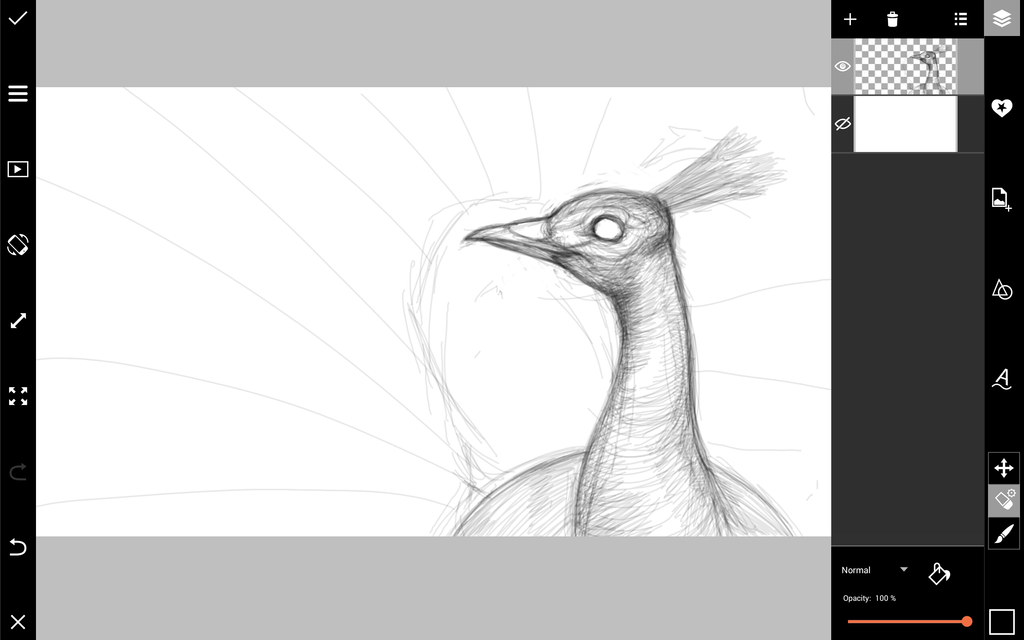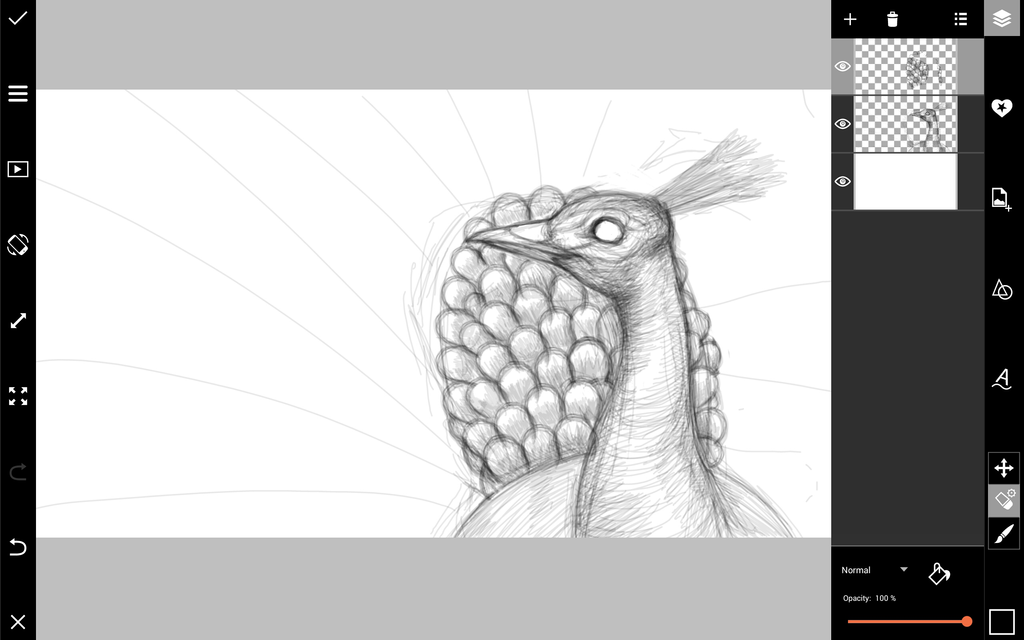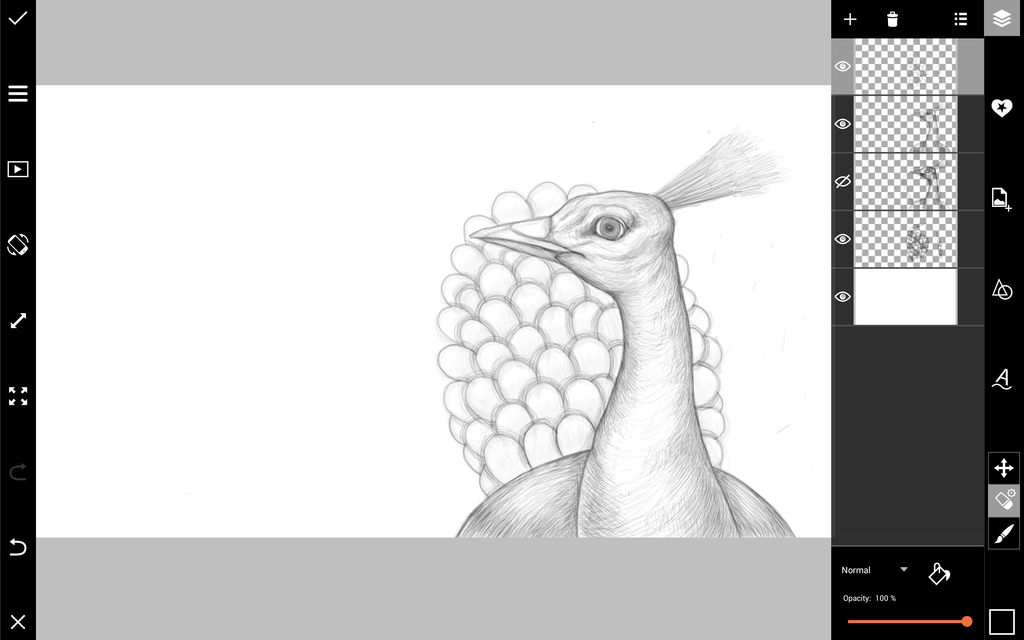 Step 2: Add Color
Add a layer underneath the outline, and then color in your outline. Your colors should automatically take on the shading in the layers above.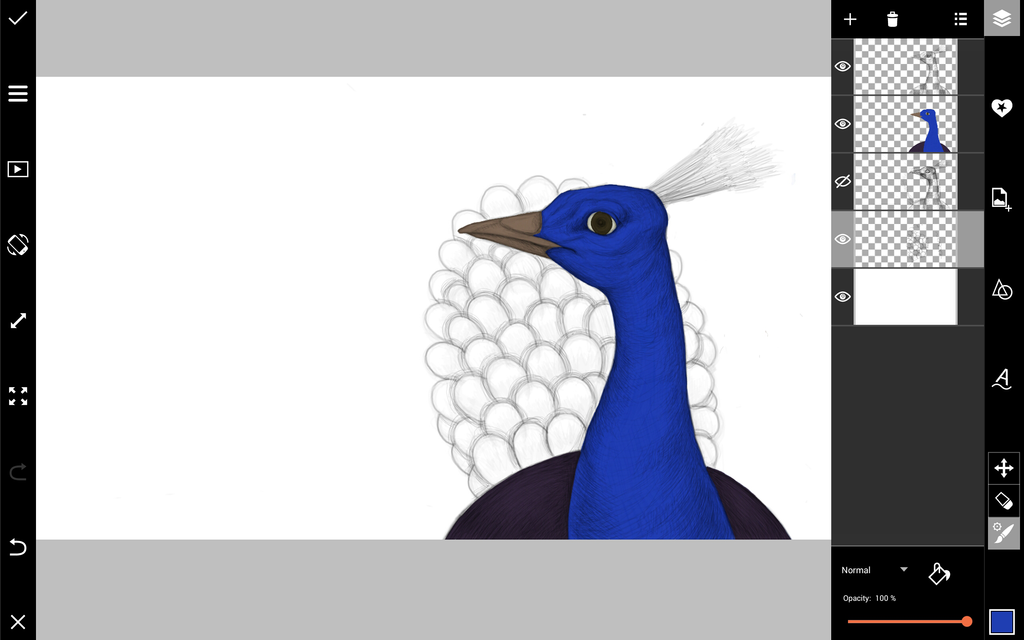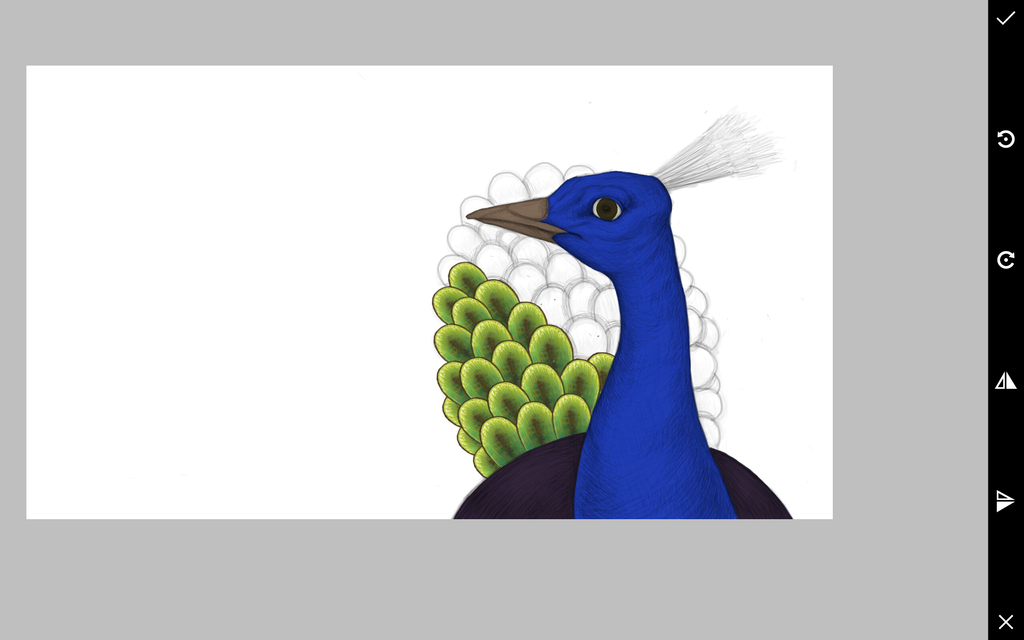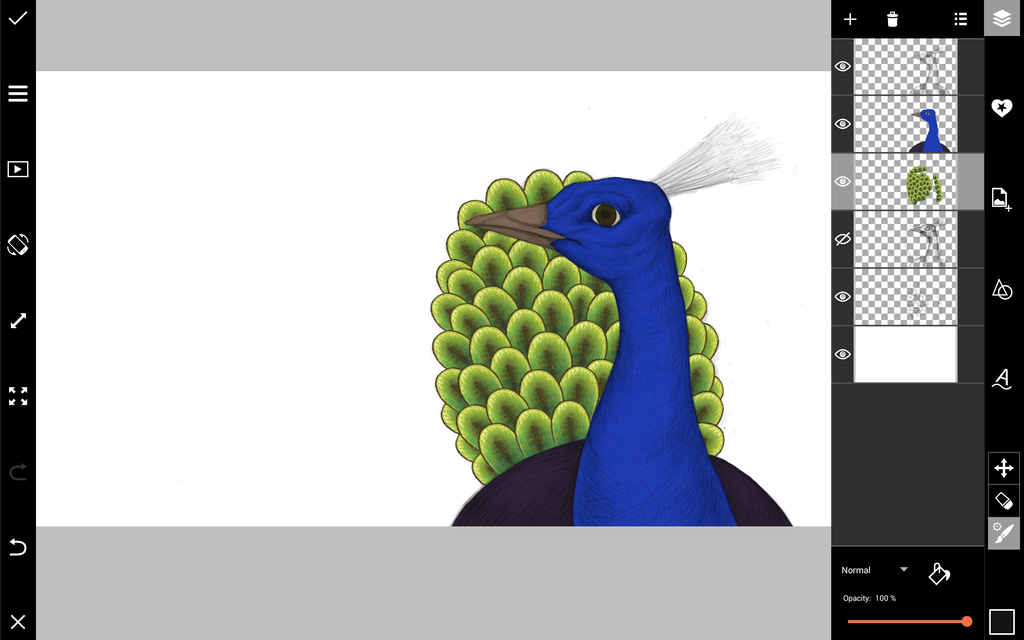 Step 3: Lighting & Shading
Press the brush icon to open the brush settings and reduce the opacity. Now you can paint translucent brush strokes. Add a layer in between your colors and outline. Use dark tones for shade and bright tones for light.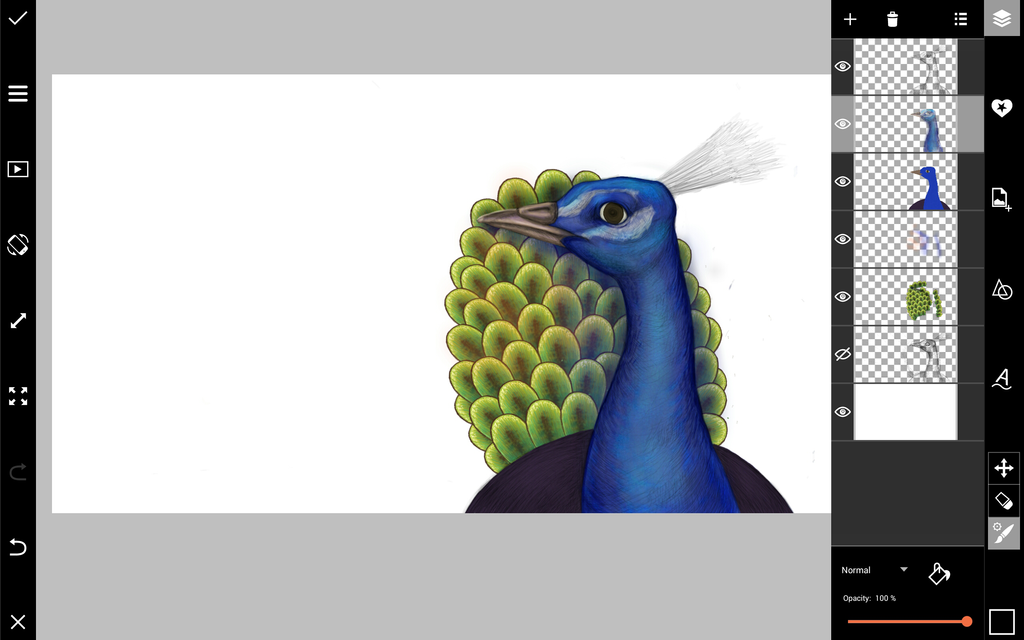 Step 4: Background & Foreground
For the background, add a layer in the bottom and fill it with a background color. If you like, you can add a layer over it with patterns. You can also add layers at the top for final touches like head feathers!