This week, we've embraced the Valentine's Day spirit, and are holding a Kiss Drawing Challenge. This drawing tutorial is here to help you out so that your kiss comes out perfect. Of all the moments in life we want to go well, a kiss on Valentine's day is way up there, so don't miss a single step below.
Step 1: Draw Outline
Draw a rough sketch of your kiss using a thin black brush. reduce the opacity, add a new layer, then trace a refined final outline. Delete previous outline layers.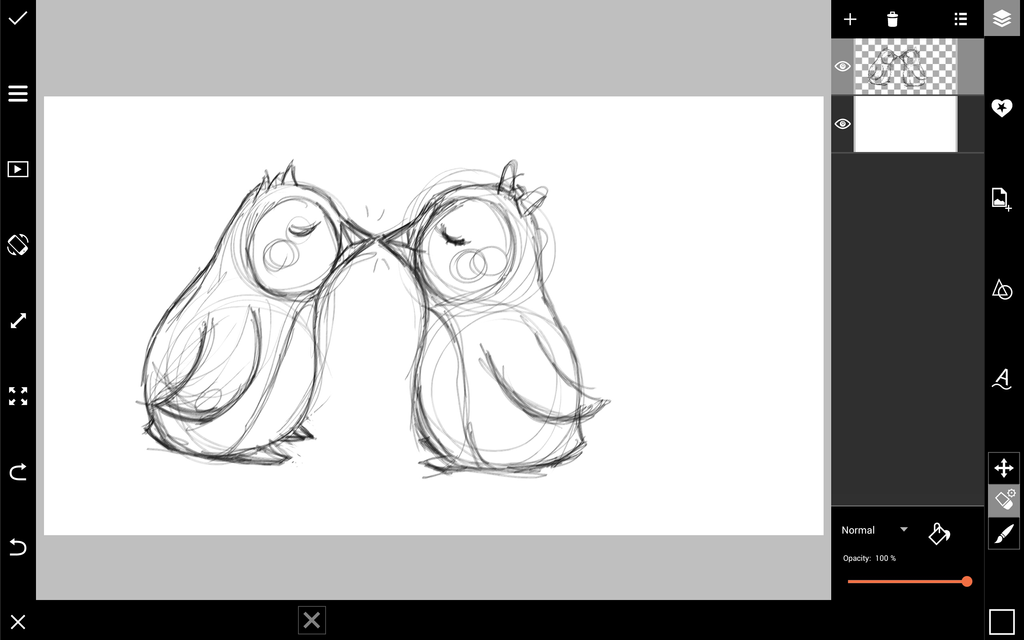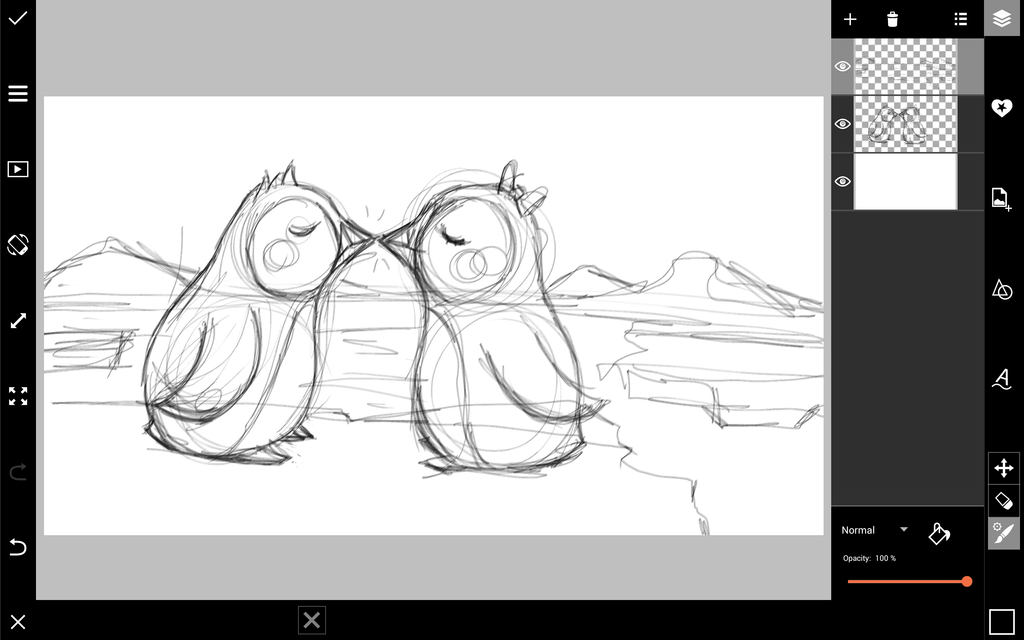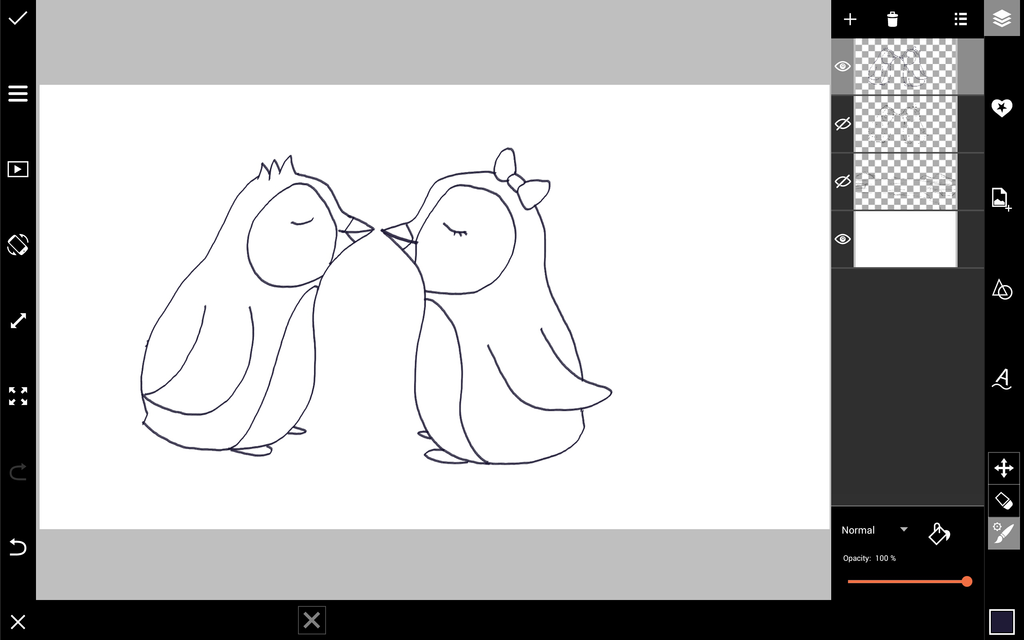 Step 2: Add Color
Add a new layer. Press the color box on the bottom left to open the Color Chooser and color in your drawing.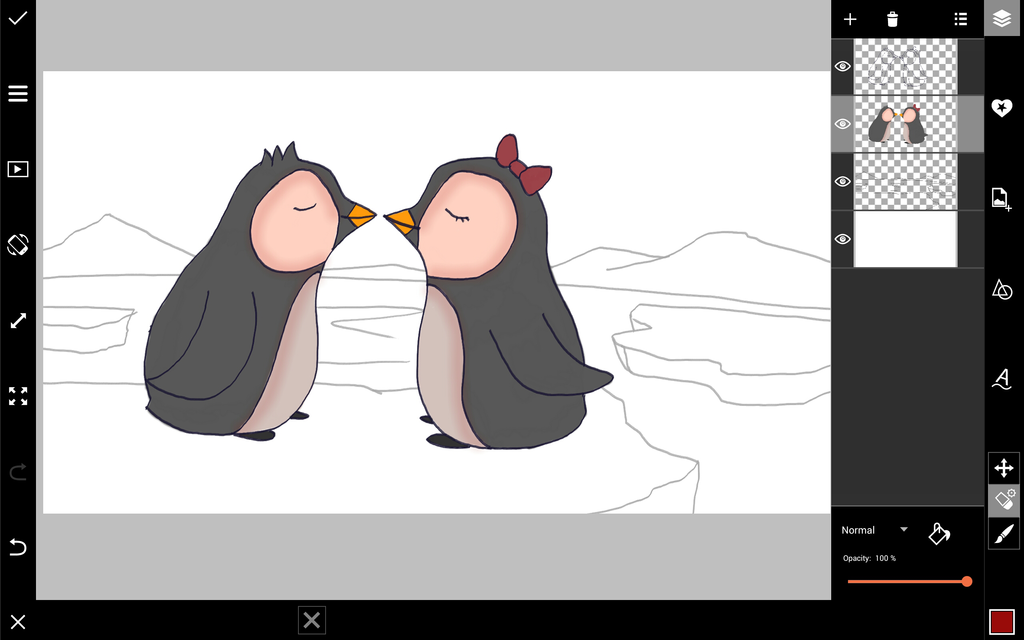 Step 3: Add Shade
To shade, change your brush type by pressing the brush icon. Select a spray brush with reduced opacity. Spray with dark tones to shade your drawing, and select brighter tones for lighting.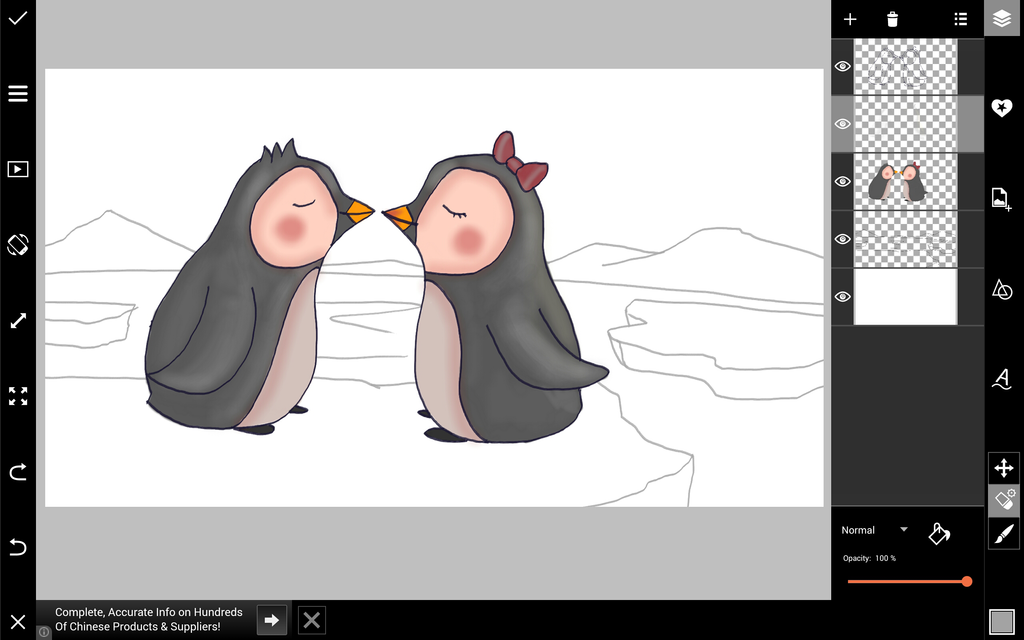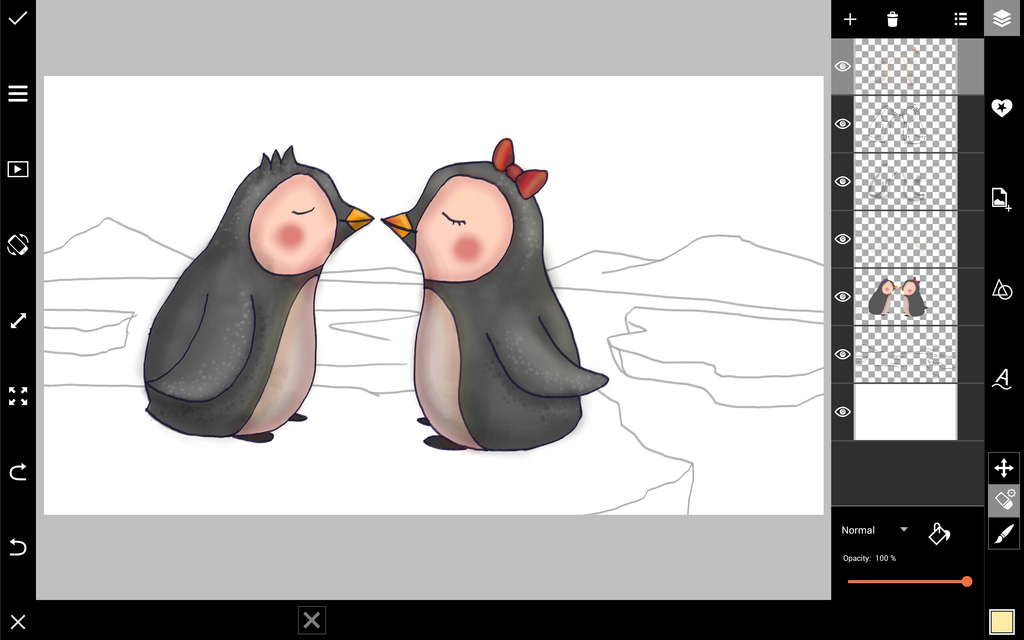 Step 4: Draw Background
Add new layers at the bottom to color in your background, and throw in some extra shading between your subjects and background if you like.