This week's Drawing Challenge has asked you to draw Santa Claus with the PicsArt app, so today, we're releasing a step-by-step tutorial to show you how.
Here we'll show you some key techniques that will help you to draw just about anything, so that when it comes time to draw your own version of Santa, you'll have a couple more arrows in your quiver. Use this tutorial for guidance and inspiration.
Step 1: Draw an Outline
Draw a rough sketch of your Santa drawing, then reduce the opacity, add a new layer, and trace a more refined outlined. Repeat this process until you get your final outline, then erase previous outlines.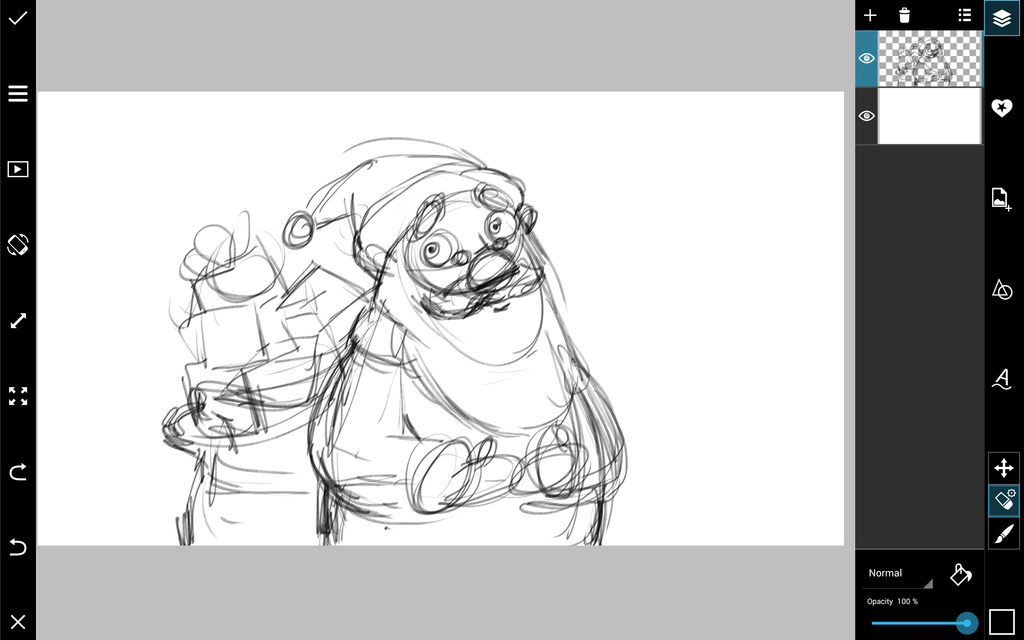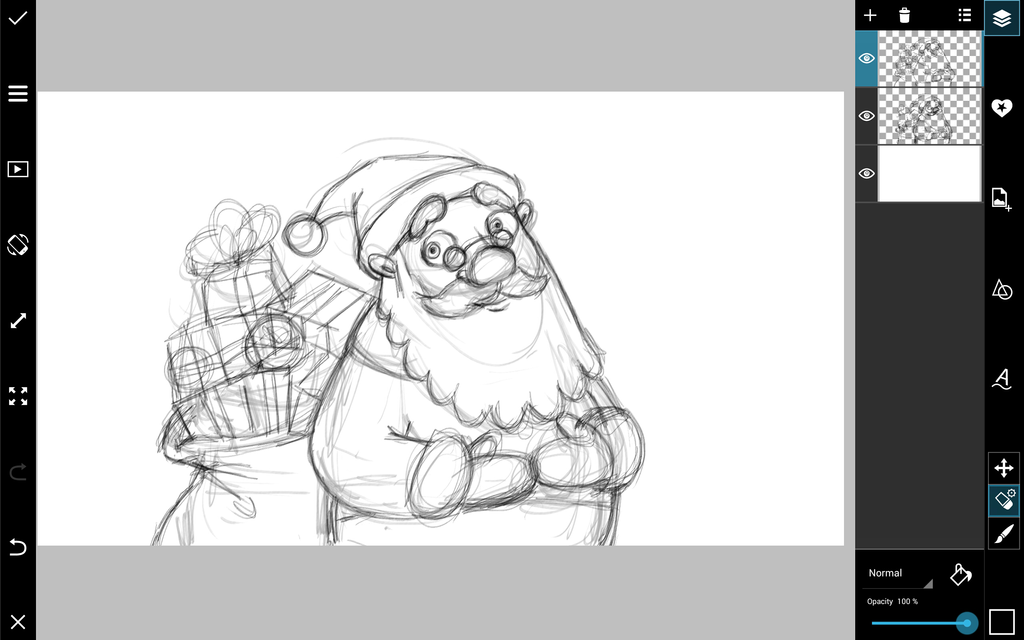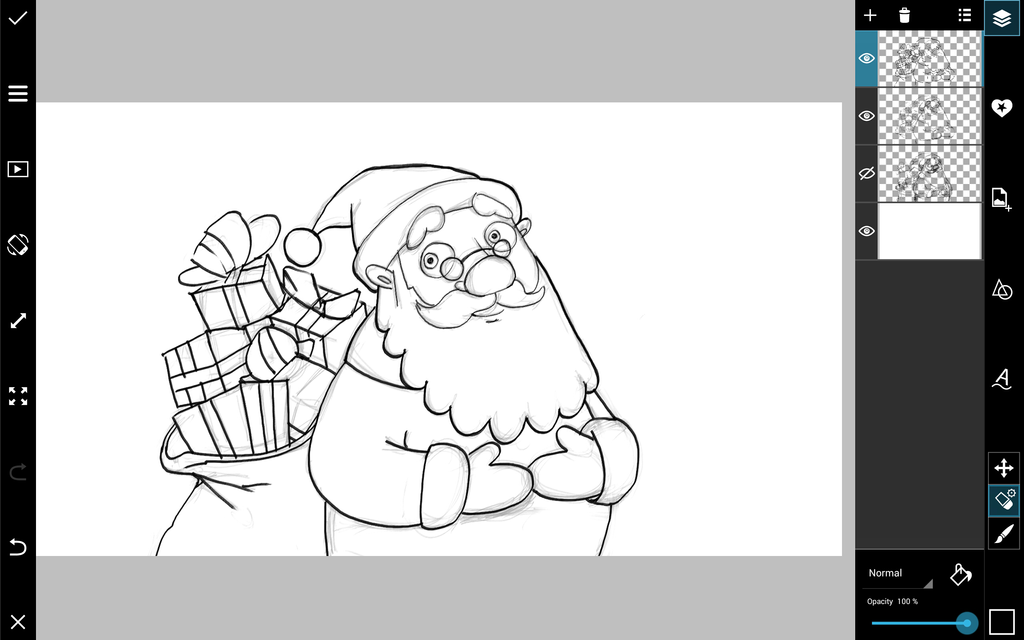 Step 2: Add Color
Color your drawing in new layers separate from your outline. To change color, press the color chooser box on the bottom right. For different brush types and textures, press the brush stroke icon.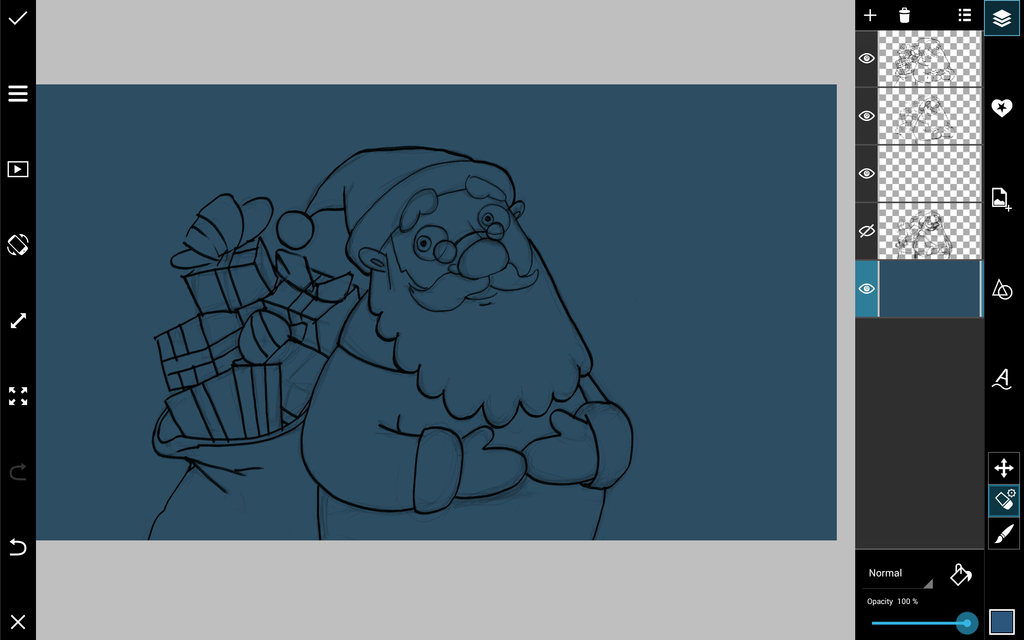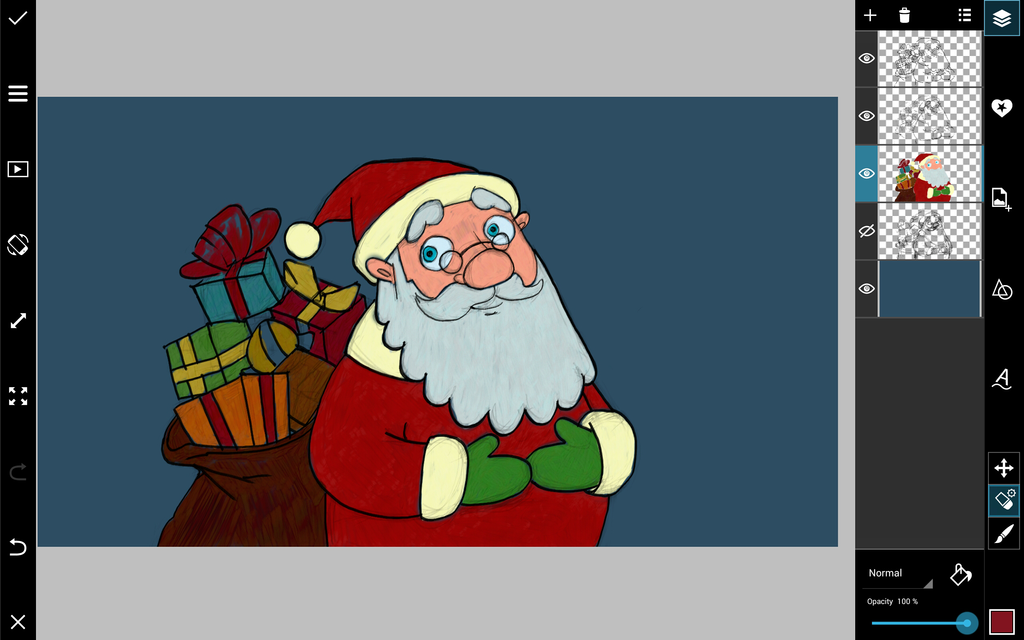 Step 3: Shading & Lighting
Add new layers for your shading and lighting. To shade, select the brush stroke icon and reduce the opacity of your brush, then select the color black to paint on translucent shading. Select white to paint on light.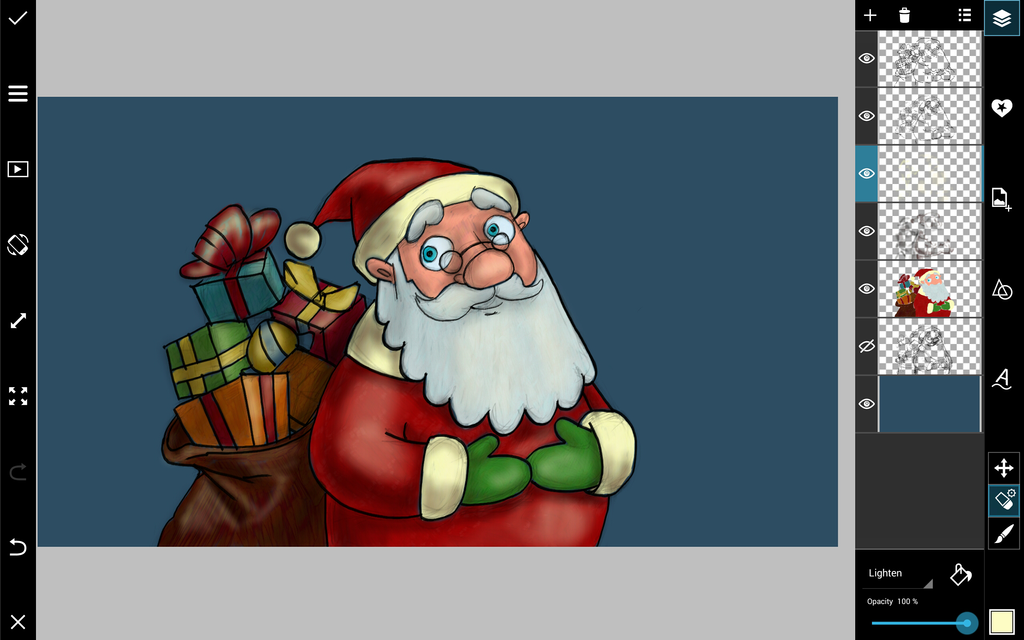 Step 4: Extra Details
Add the final touches to your drawing, like rosy cheeks and a reddened nose. Add texture to his beard or patterns to his gloves. Add bursts of light to create an extra shine.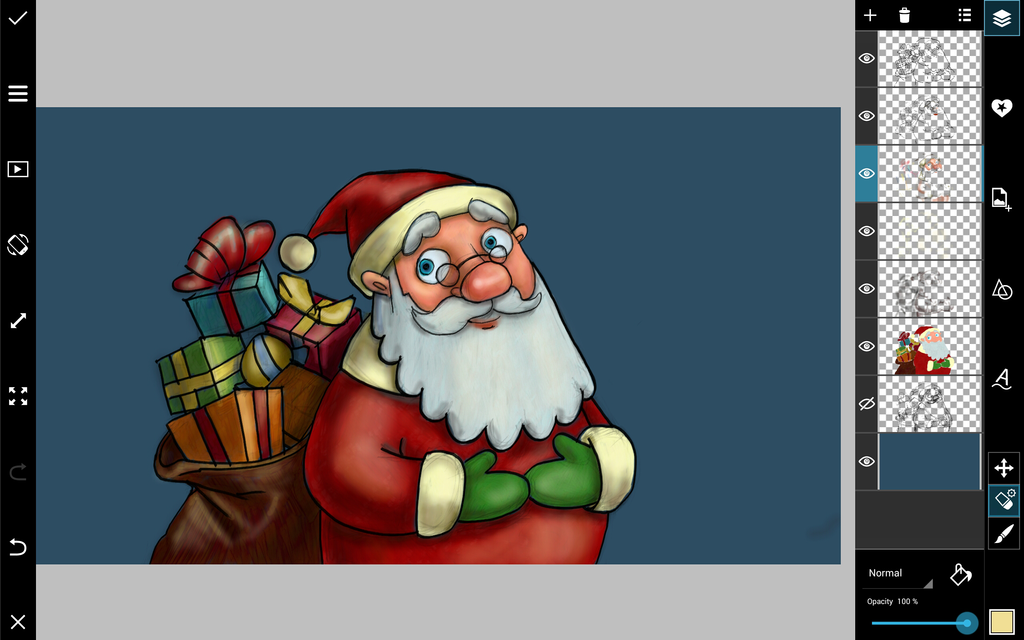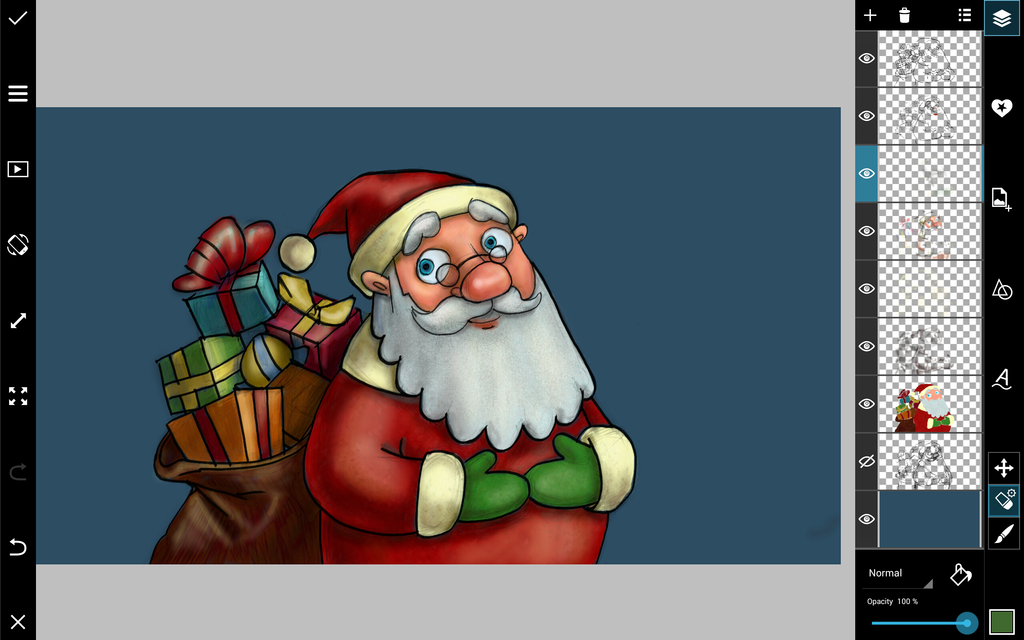 Step 5: Background & Snow
To finish, create a color gradient in your background that brightens toward the sky. Add a layer in the front and use a speckled white brush to add flakes of snow. Reduce the layer's opacity to blend them into your drawing.