For the Reindeer Drawing Challenge this week, PicsArtists will be using PicsArt Drawing Tools to test their skills against each other and paint their own original reindeer paintings. Christmas is less than a week away, so what better subject than the reindeer that pull Santa's sleigh to the rooftops of children around the world. But if you have uncertainty regarding the anatomy of a reindeer, the drawing process, or PicsArt Drawing Tools, this tutorial will show you how to go from outline to final painting in just 7 steps. Whether you use it as a guide or for inspiration, this tutorial will give you an extra leg up for this week's Drawing Challenge!
Step 1: Open the PicsArt Drawing Tool
Select "Draw" from the main screen and then select "Draw blank" to start a new drawing from scratch. You have the option of choosing the precise width, height, and orientation of your drawing before entering your work space.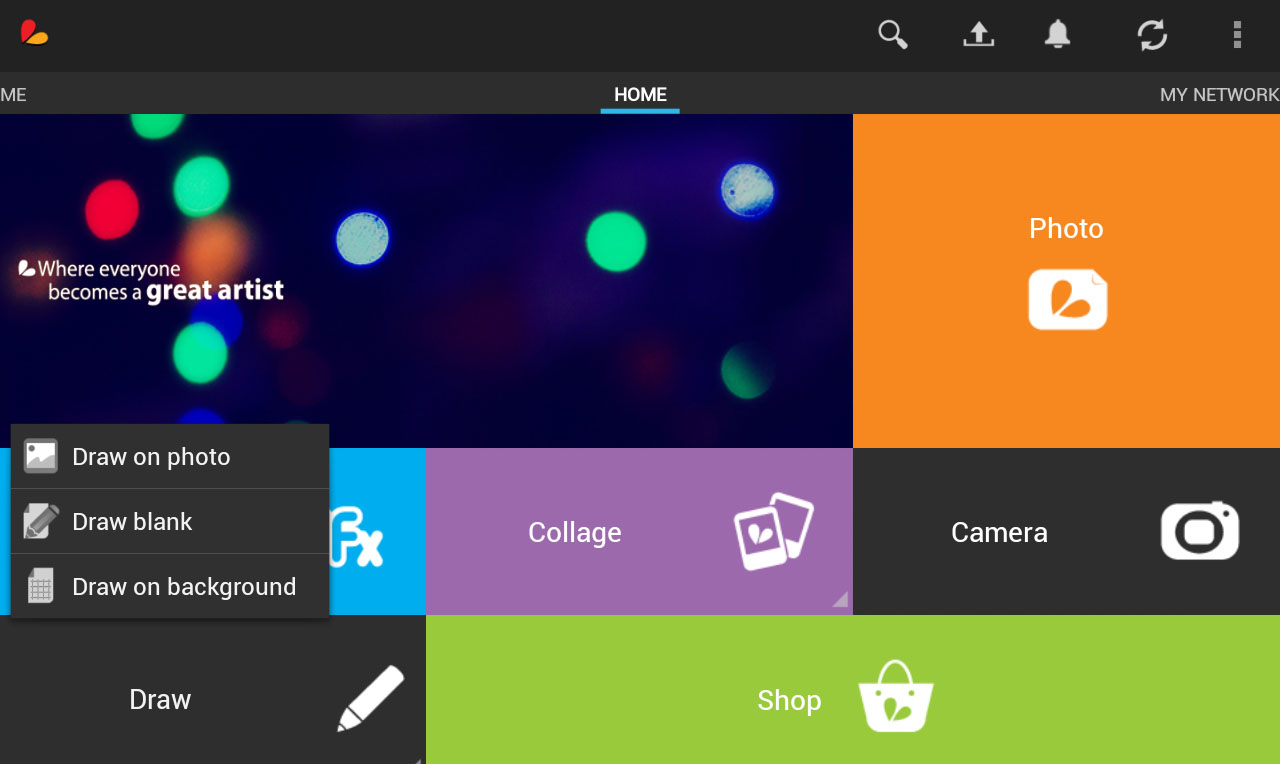 Step 2: Basic Outline
Create a basic outline of your reindeer by using basic gemoetric shapes to help you figure out the size and location of the various parts of your deer's anatomy.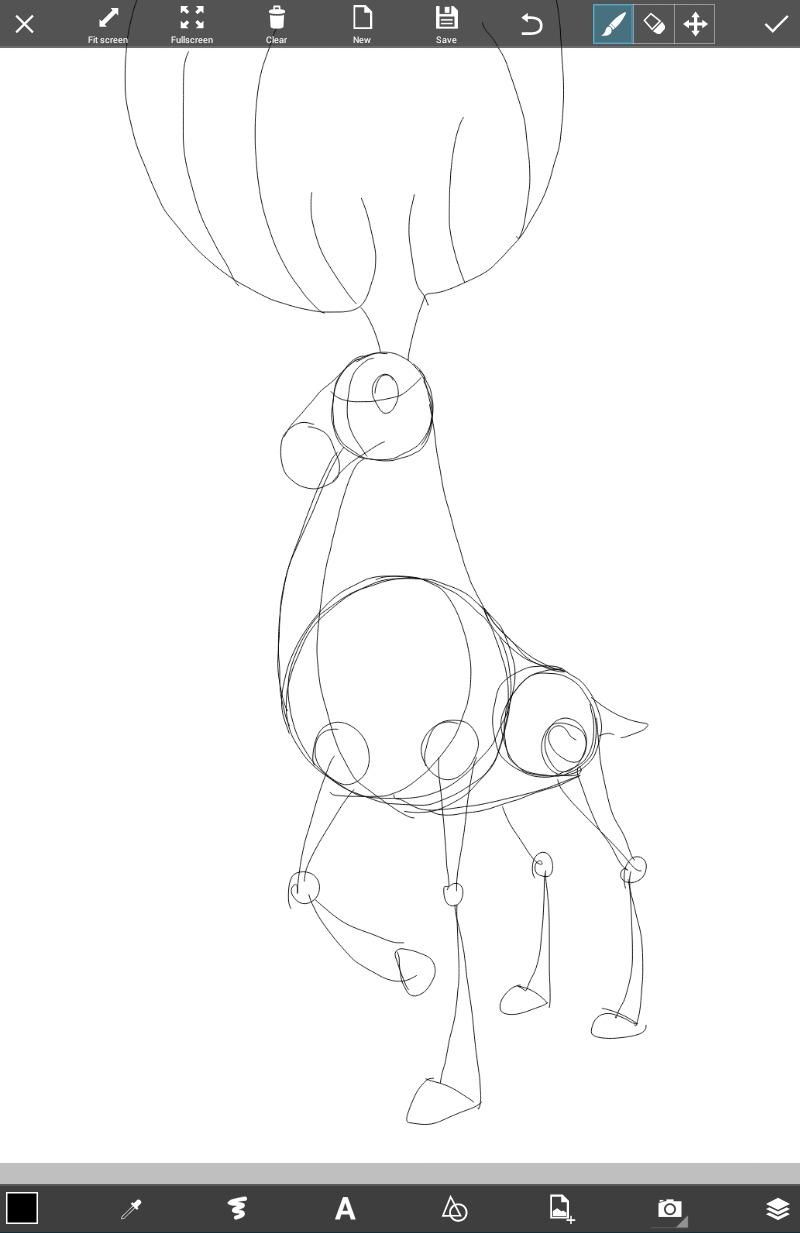 Step 3: Refine Your Outline
Reduce the opacity, and add a layer to trace a more fleshed-out outline. Roughly use a brush around the various shapes to smooth out the body and define various features.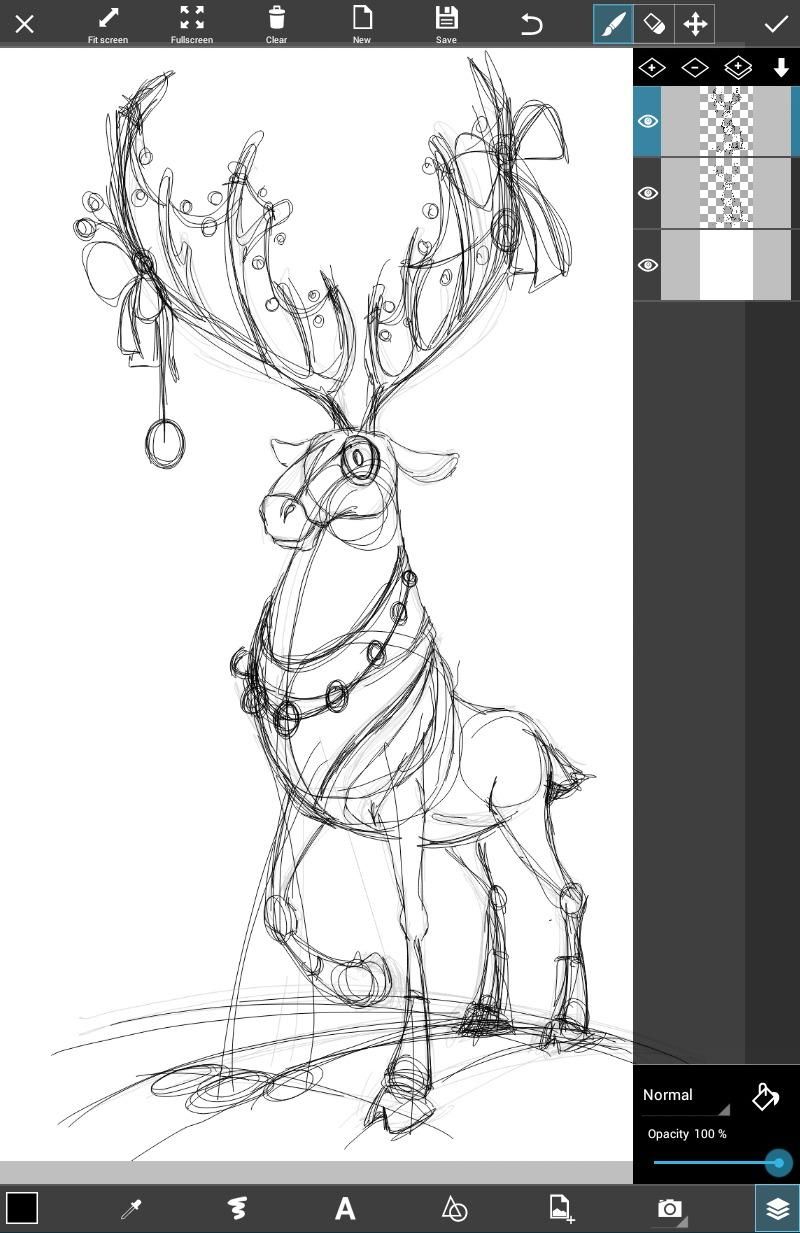 Step 4: Final Outline
Reduce the opacity again, and add a new layer for your final outline. Use clean deliberate strokes to trace a polished final version, and add the remaining key details. Delete all previous outlines when done.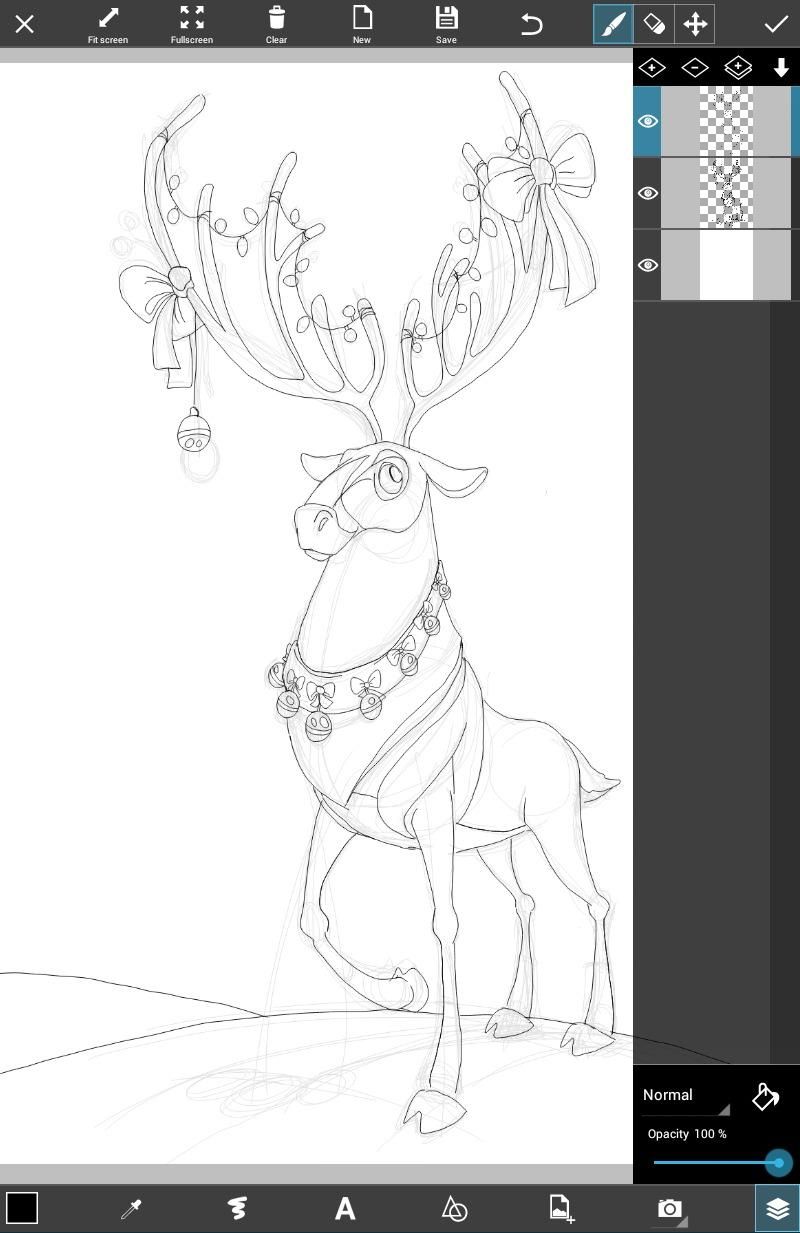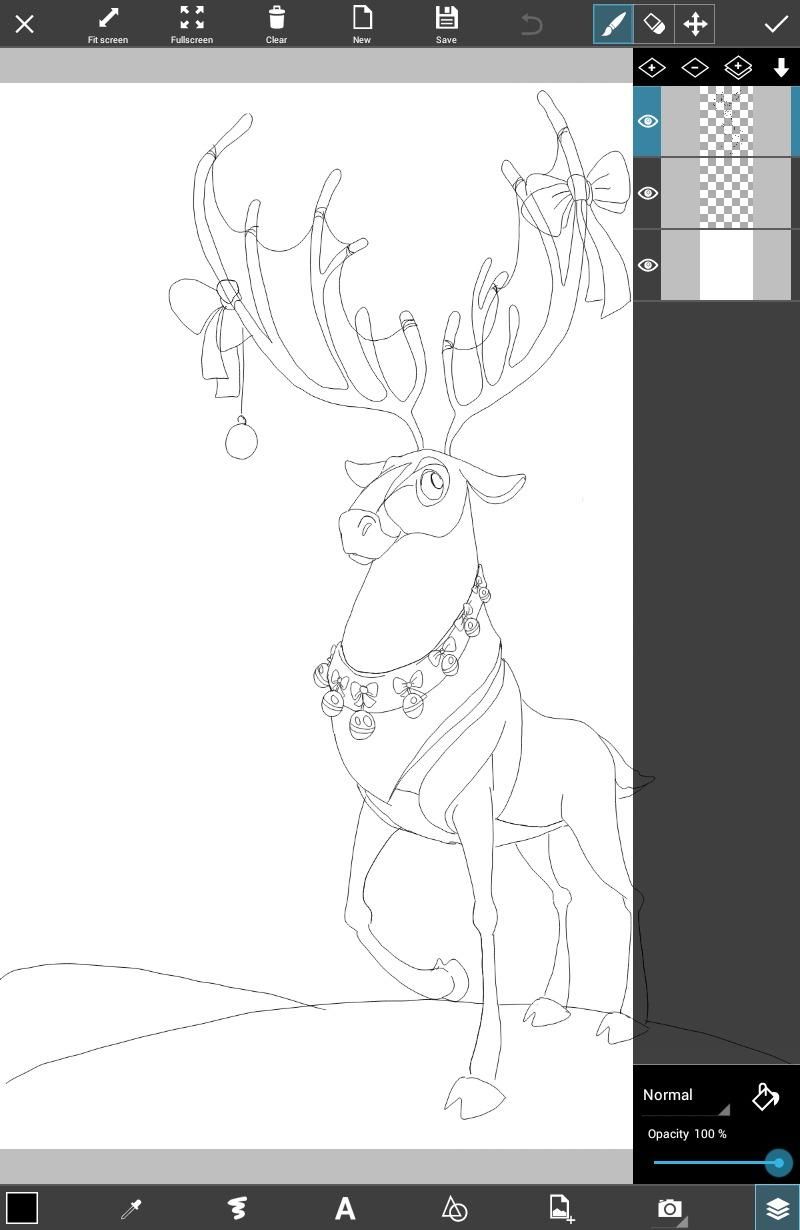 Step 5: Color the Drawing
In different layers, add all of the necessary base colors to your drawing. You can use a textured brush to create the impression of fur. Merge layers when done.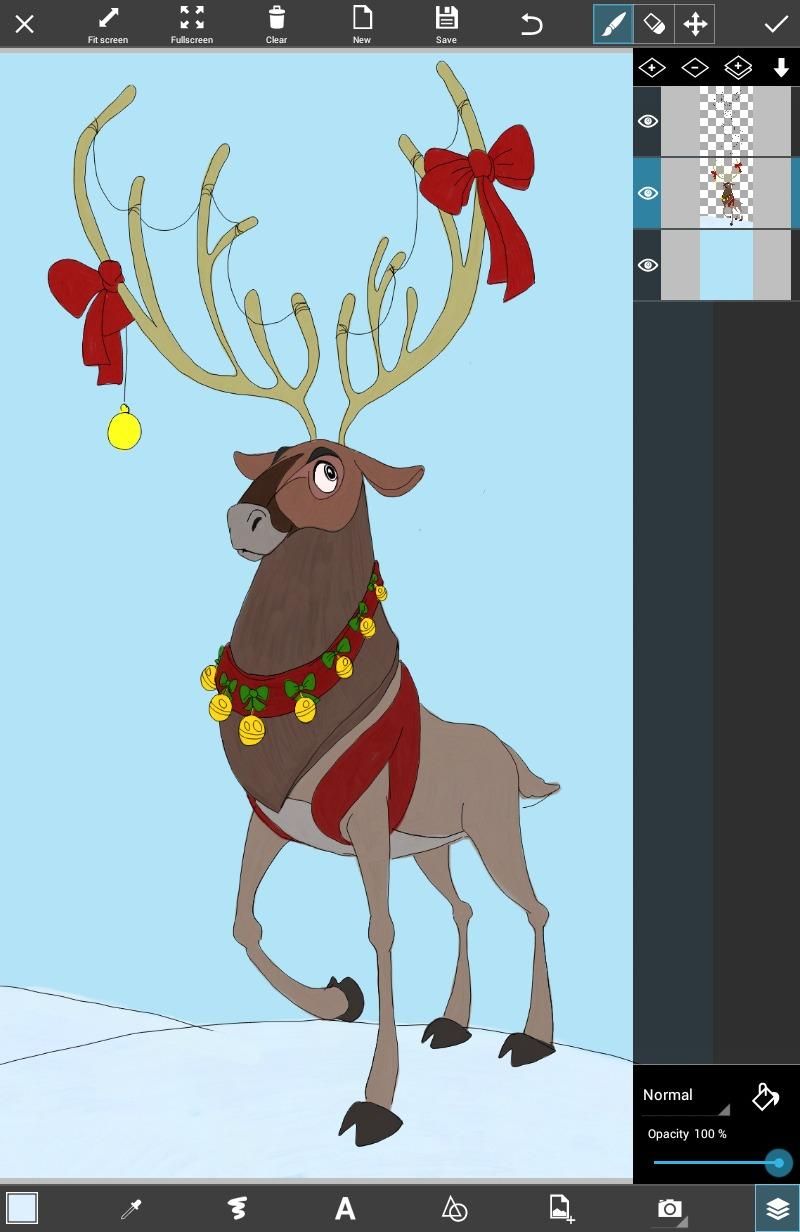 Step 6: Shading and Lighting
Once again, add new layers to add shading and lighting to separate elements of your drawing one piece at a time. Use a dark brush and turn down the opacity to add shade, and use brighter tones to add lighting.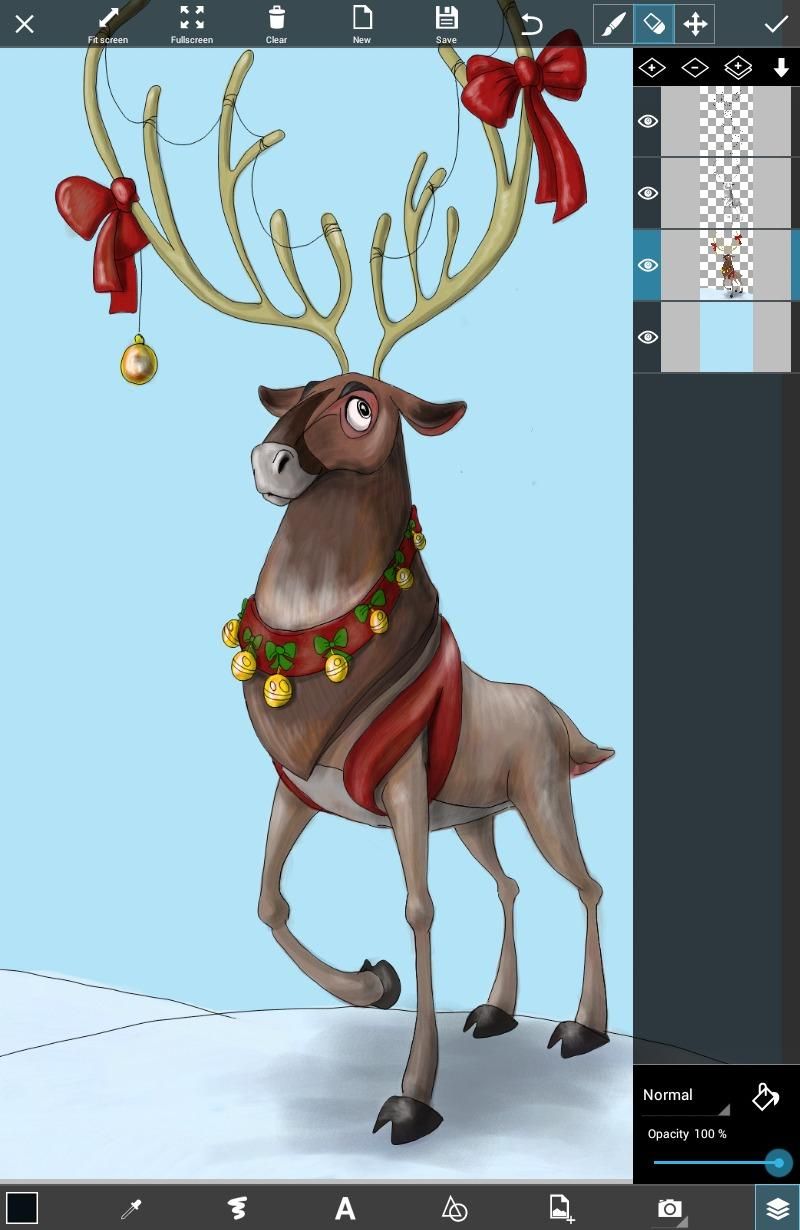 Step 7: Background
Finish your background to complete the ambience. add clouds in the sky, falling snow, a shadow under your deer, smoke coming out of a chimney, whatever you want to give you drawing that extra final touch.