For this week's Drawing Challenge, we're asking you to draw a silhouette. Follow along with this tutorial to pick up some tips and tricks for creating your own silhouette drawing, and then try it out for yourself!
Step 1: Draw Initial Sketch
In a blank layer, use a thin black brush to sketch your composition. Fill in the parts of your image that will be silhouetted with a large grey brush. Reduce the opacity of your sketch, add a new layer, and trace a more refined sketch.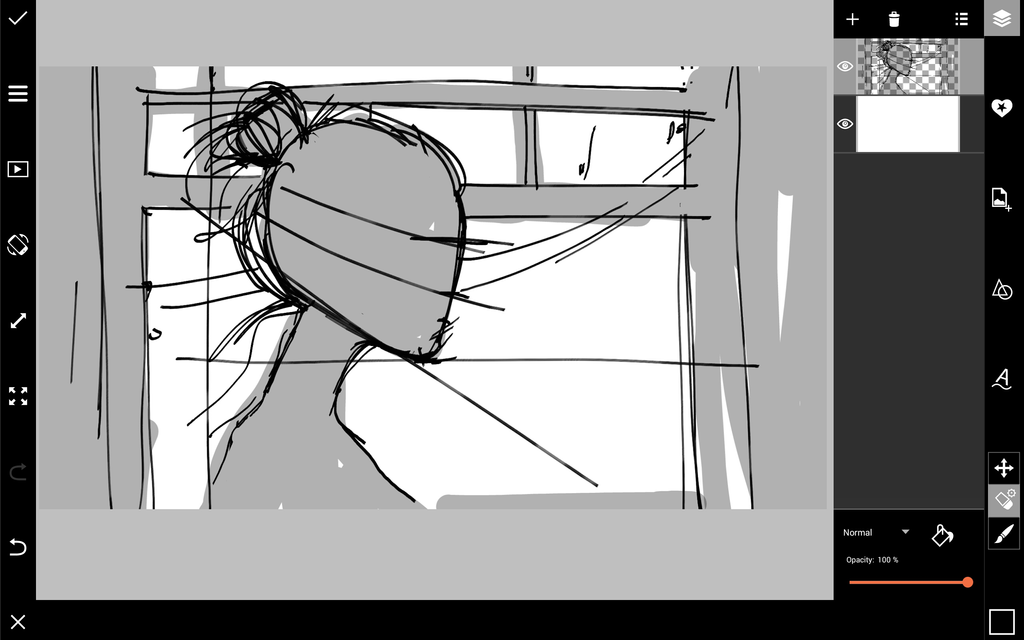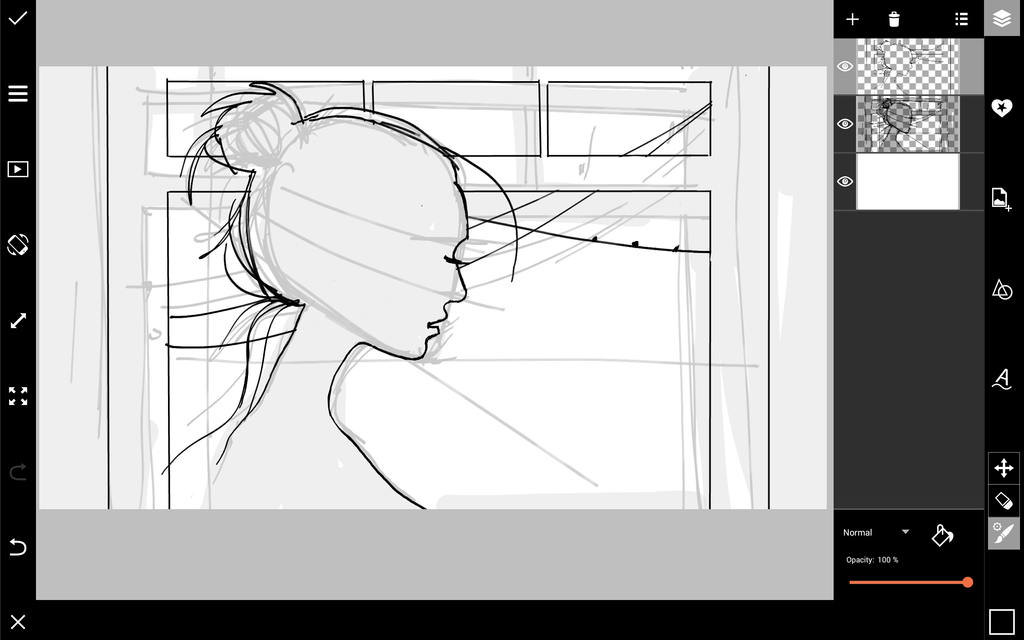 Step 2: Color In Silhouette
Hide the layer containing your original sketch. Adding layers as you go, color in your silhouette and background, and sketch details like strands of hair.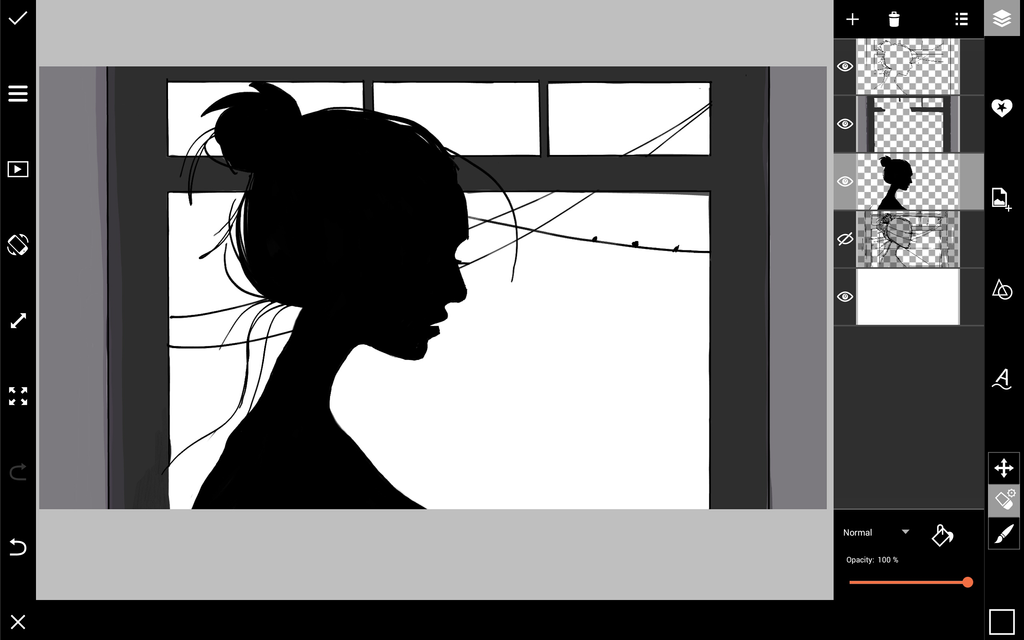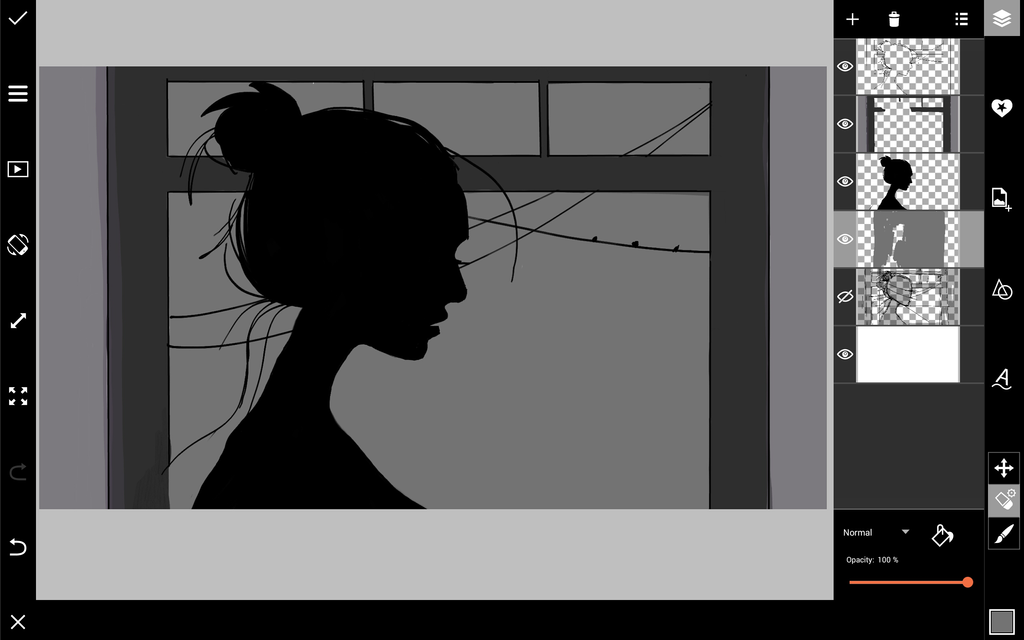 Step 3: Add Lighting
Add a new layer and place it below your silhouette layer. Using a soft, semi-transparent brush in varying shades of grey, add a halo of light behind your figure. It's important to include this backlighting because the contrast allows the silhouetted figure to stand out from the background. Use a soft, semi-transparent brush in a blue hue to add a subtle touch of color to the background (this will also enhance the contrast between your silhouette and the background). In a new layer, use a hard, white brush to add a bit of light to the face and chest of your silhouette.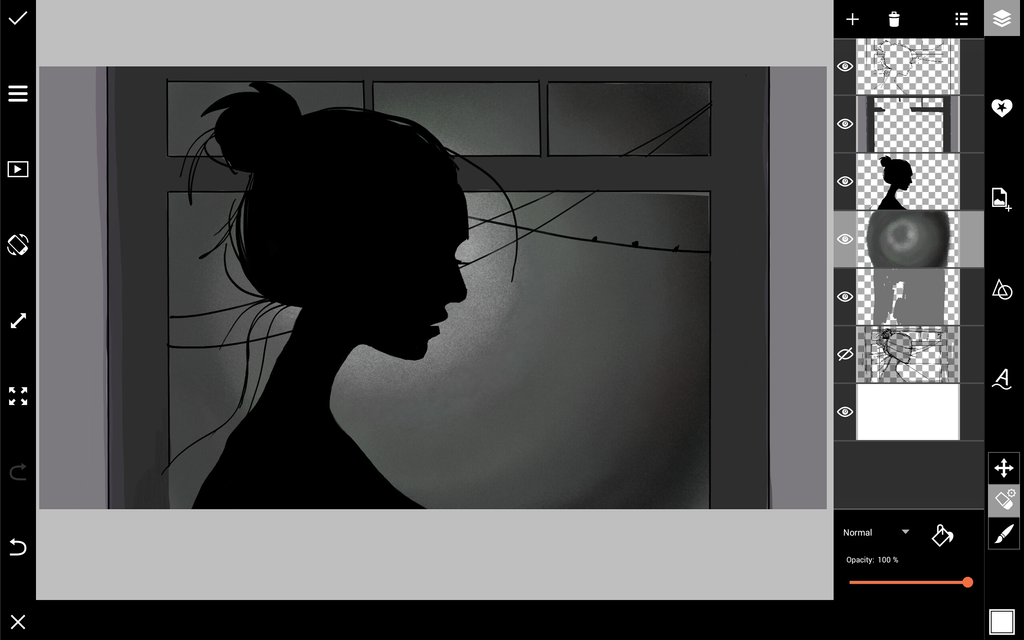 Step 4: Add Color Accents & Details
In a new layer, add colorful light accents to your silhouette. Create a new layer and use a white brush to draw a few illuminated strands of hair and dust particles to make the lighting appear more realistic.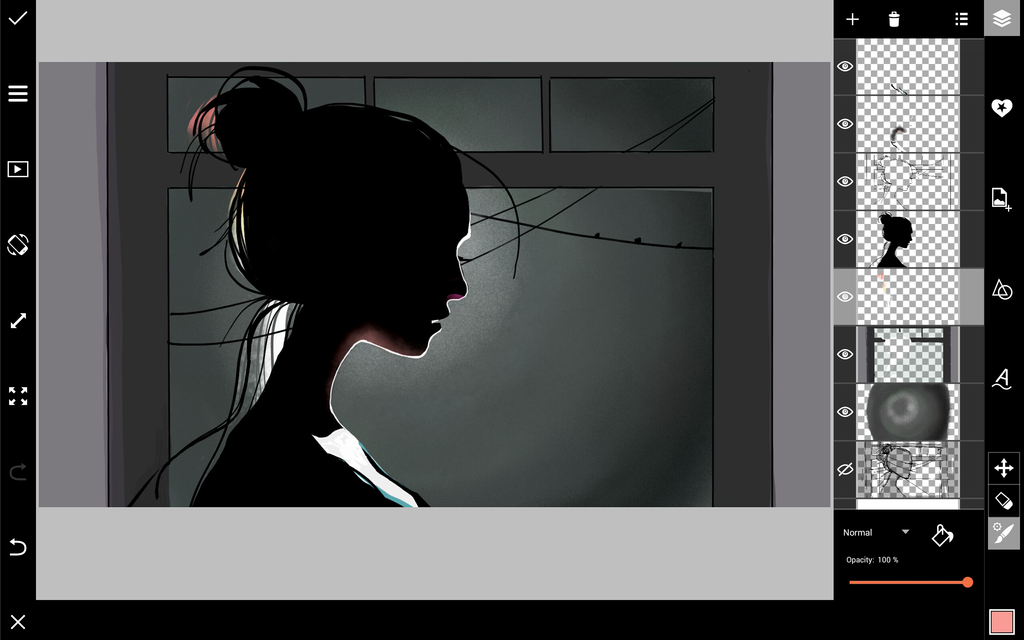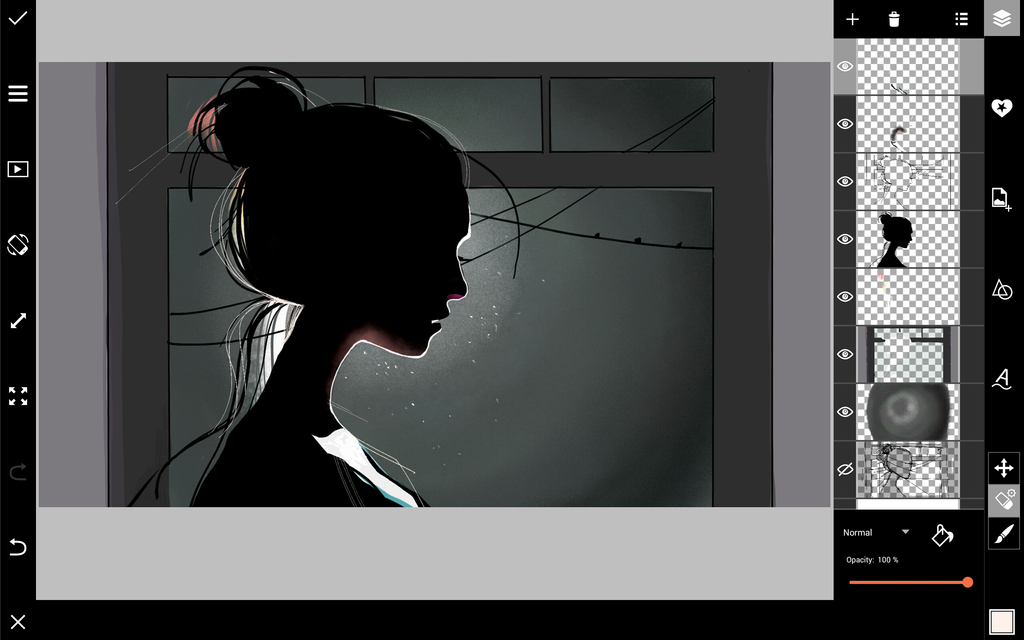 Step 5: Add Background Details
In a new layer, use a large, semi-transparent brush to draw curtains. Next, darken the background with a large, soft, semi-transparent brush. This will ensure that your background doesn't distract from the main subject of your drawing, and will make your backlighting appear more dramatic. When you're done, save your work and share it!