This week, we have asked users to draw snowflakes with PicsArt for our Drawing Challenge, and today we are posting a step by step tutorial to help you out.
Snowflakes can be difficult due to their intricate crystal structures, but here you'll not only pick up a couple techniques, but also learn some tricks in the app that will make your drawing process much easier. Use this tutorial as a guide and source of inspiration to help you out in this week's competition.
Step 1: Add Layers
Fill your layer with blue by pressing the bucket icon. Then add a layer on top and draw your snowflake in thick white lines. Add another layer in the middle and use a black brush to draw its shadow on your background.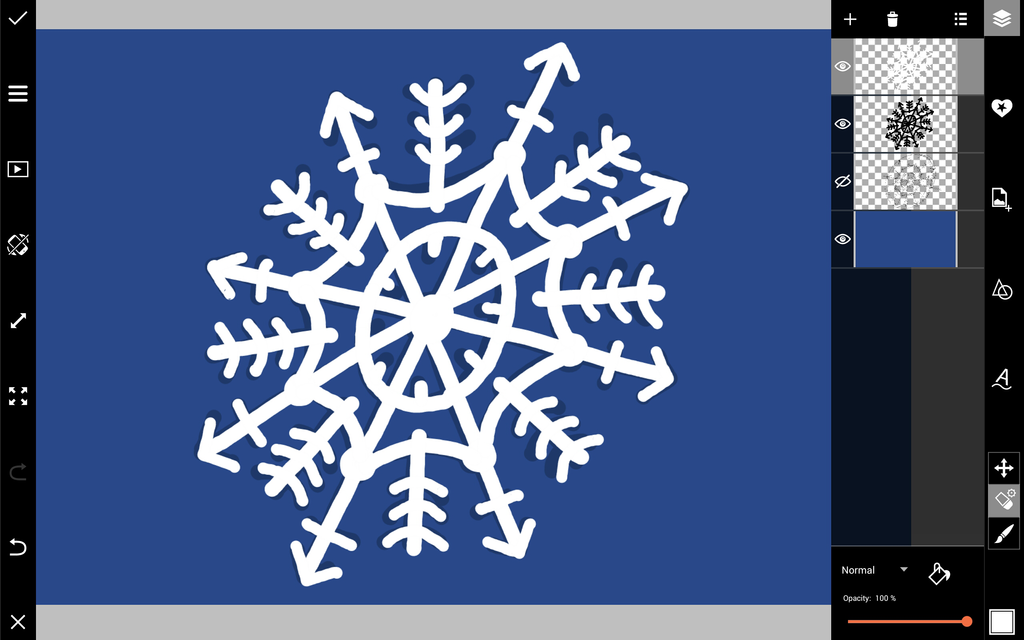 Step 2: Add Shading
Add another layer way on top and use a spray brush to trace the structure of your snowflake on the sides farthest from your light source. Use a darker brush for a second layer of deeper shading.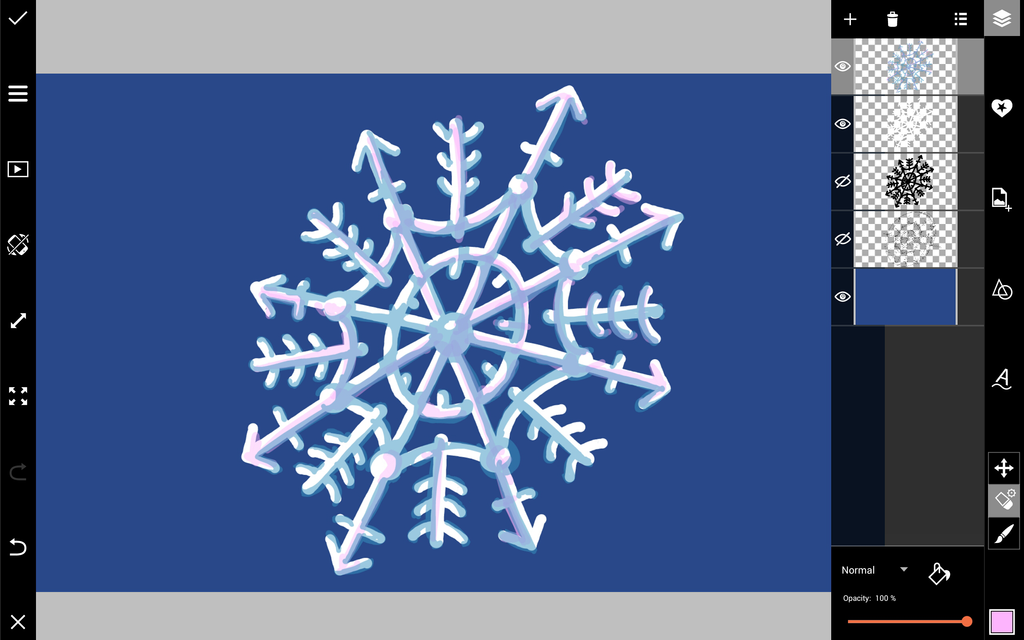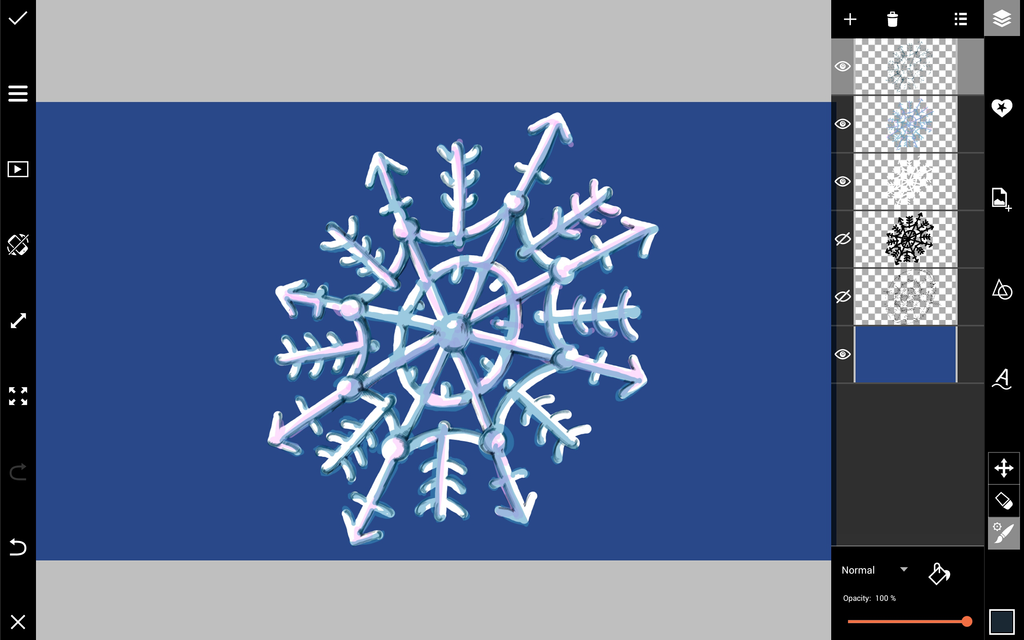 Step 3: Draw the Background
Press the brush icon to customize your brush to a streaky and translucent setting. Add a layer above your blue background and create waves of wintery colors, like whites, blues, and pale violets.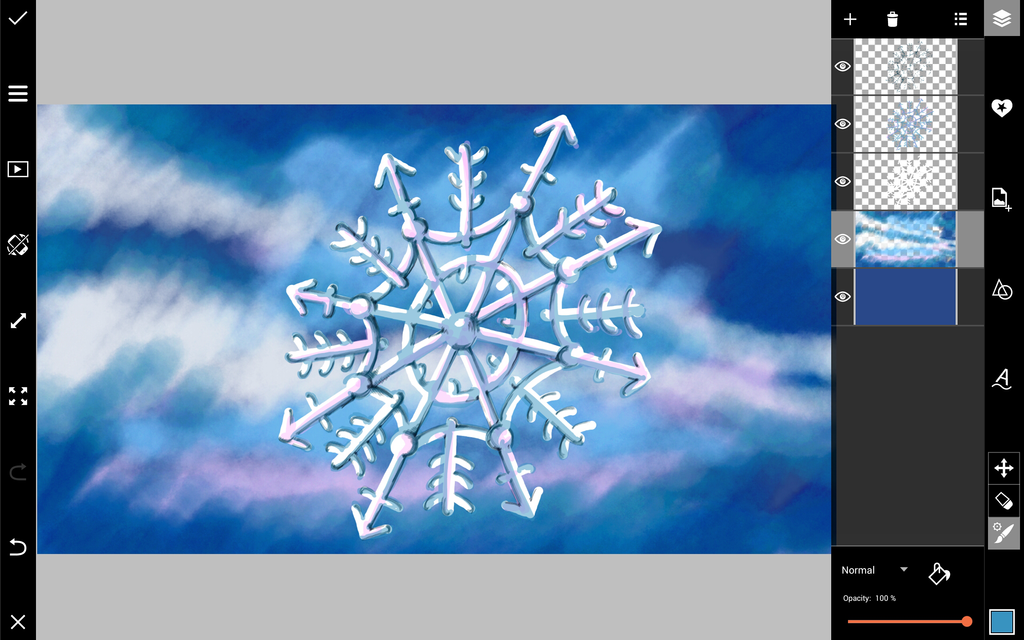 Step 4: Add Lighting
To make your snowflake shine, add a new top layer, and use a white brush to create bright accents. Blend it into your drawing by reducing the layer's opacity.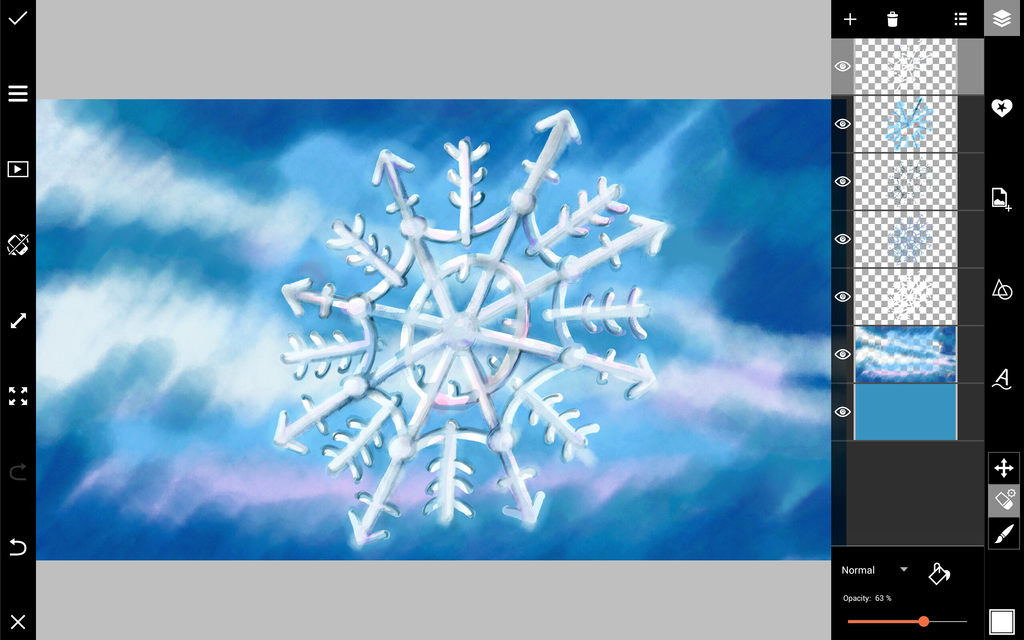 Step 5: Final Background
Create new layers of swirling winter colors over your background under your snowflake. Blend each one into the layer behind it by reducing the opacity to create a misty out of focus look.