This week, we're giving a nod to the musicians who color our streets with their beautiful music and holding a Street Musician Drawing Challenge.
Sending you into this contest without any help would be like throwing a performer on stage with an untuned instrument, so, we're giving you a boost with this step-by-step tutorial. Learn the basics to navigating the PicsArt Drawing Tools, and enter this contest with the confidence you need to blow the roof off of the competition this week.
Step 1: Draw Outline
Draw a rough outline of your street musician, then reduce the opacity of the layer. Add a layer on top and trace a refined final outline. Erase the previous layer.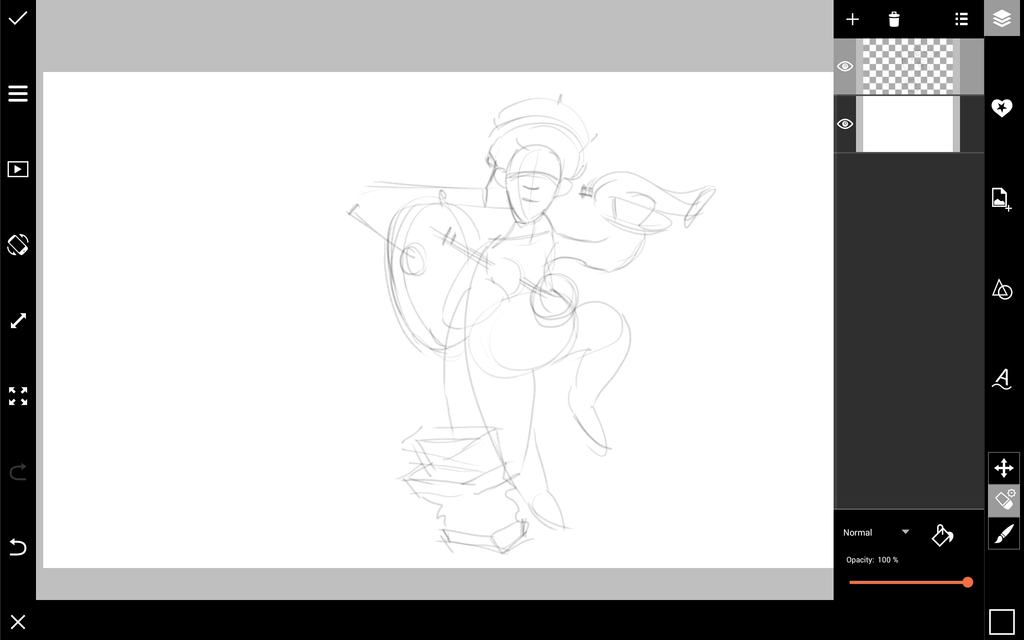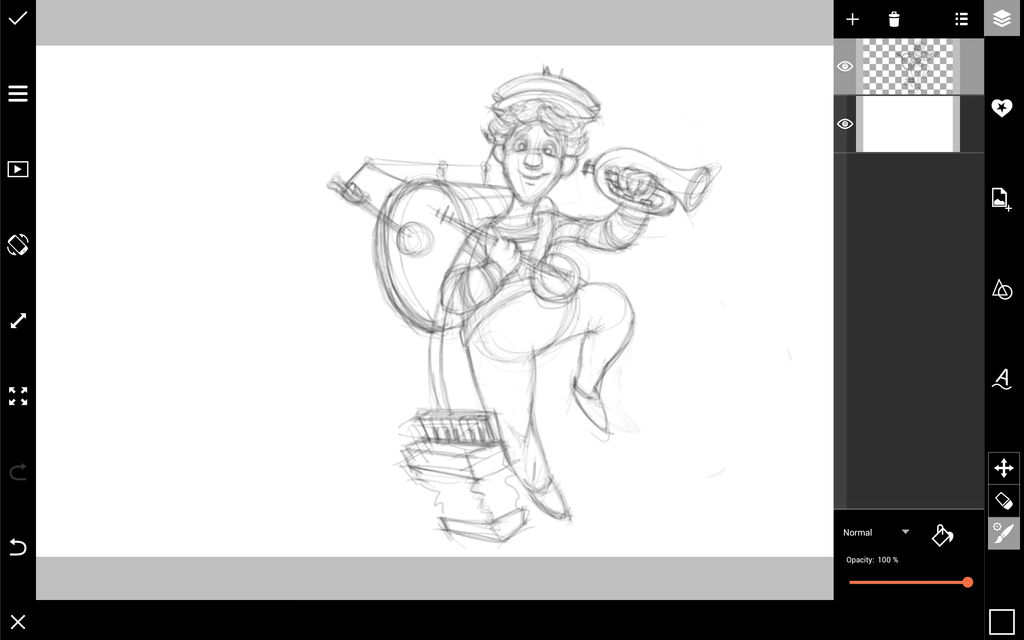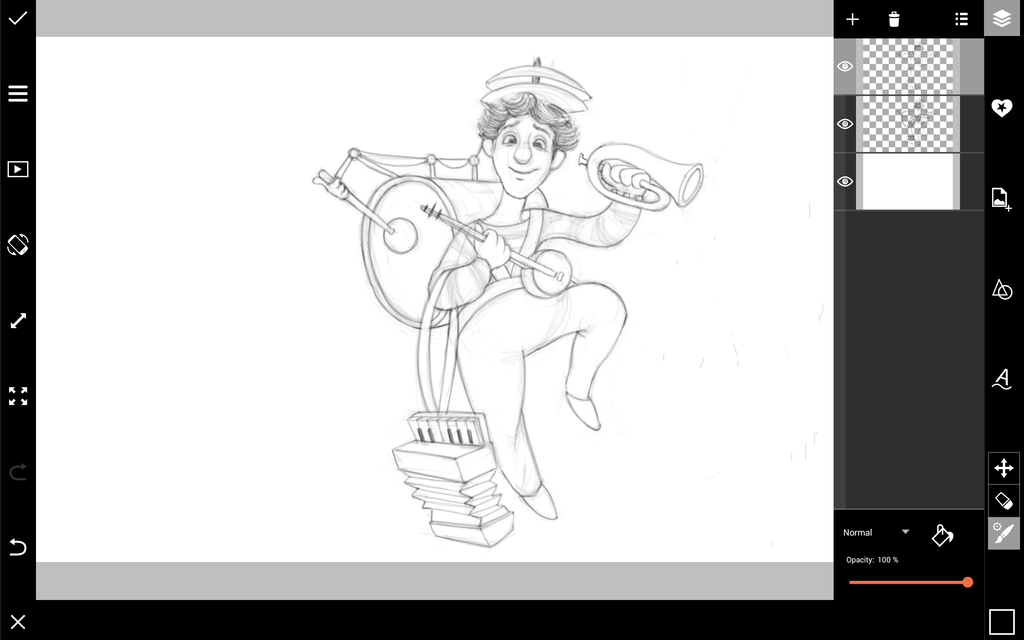 Step 2: Add Color
Add a new layer below your outline for color, and select the Color Chooser to change colors. You can also customize your brush style by pressing the curved line icon. Color in your outline.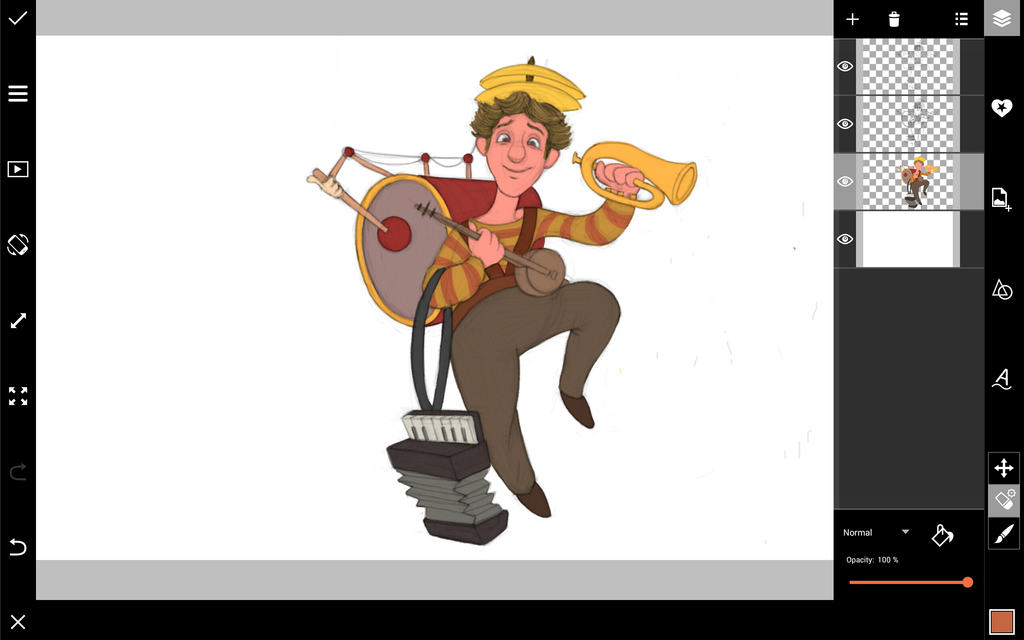 Step 3: Add Light & Shade
Add new layers for light and shade. Use white for light and black for shade, but be sure that you reduce the opacity of your layer or brush to make it translucent. The lower the opacity, the fainter the lighting or shading.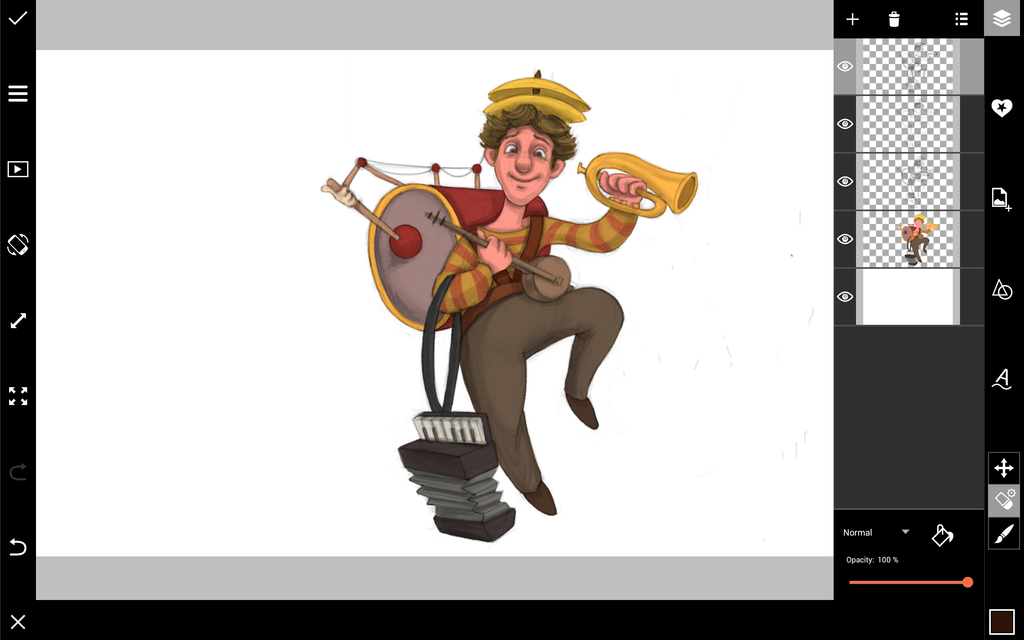 Step 4: Add Background
Add a final layer at the very bottom for your background. Use the same techniques you used above to create the background, breaking components into separate layers if need be.