This week's Drawing Challenge asks you to draw a summer picnic using PicsArt, so we're going to throw you an extra picnic blanket with this step-by-step drawing tutorial. Learn the basic tricks of painting with PicsArt, and get inspired to draw your own ideal picnic for this week's contest!
Step 1: Draw Outline
Draw a rough outline of your picnic using a thin black brush. Reduce the opacity of your layer, then trace a final outline in a higher layer, using the faded rough outline as a guide before erasing it.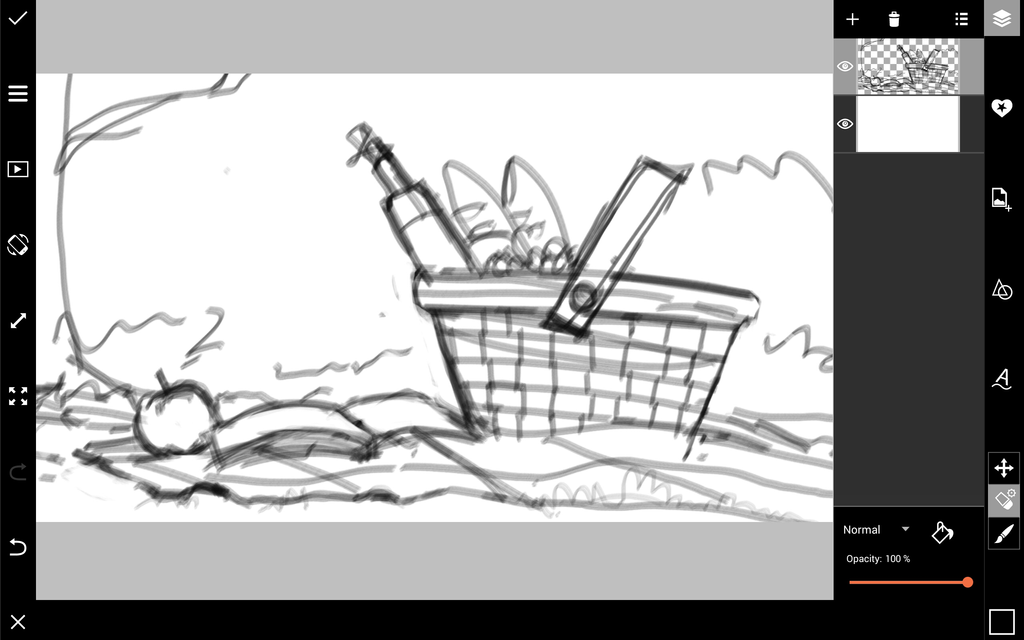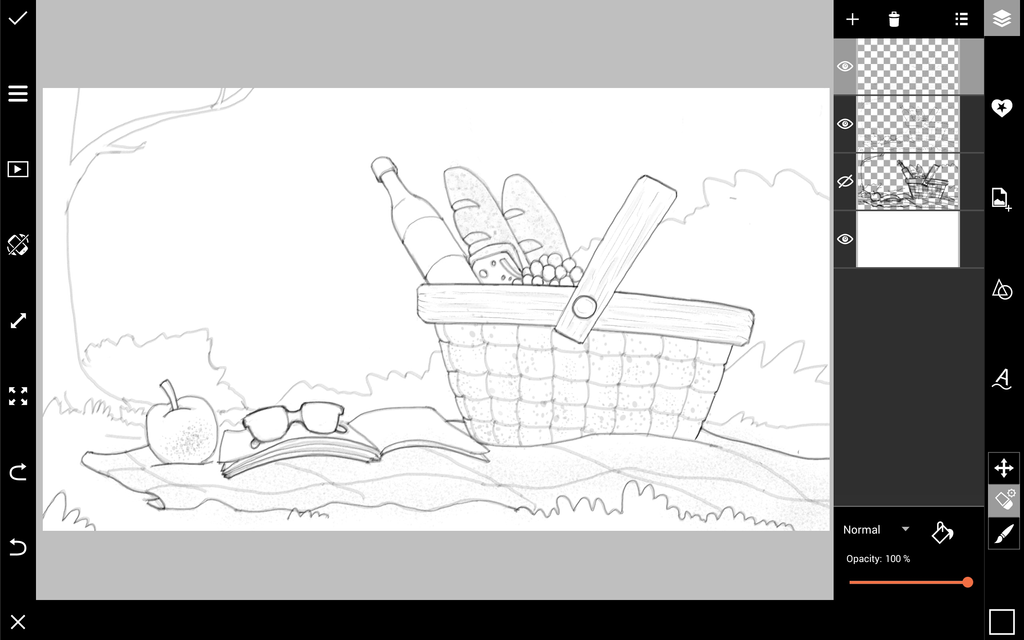 Step 2: Add Color
Use the Color Chooser to change colors. Add new layers to color in your drawing, and press the brush icon to change the thickness and texture of your brush.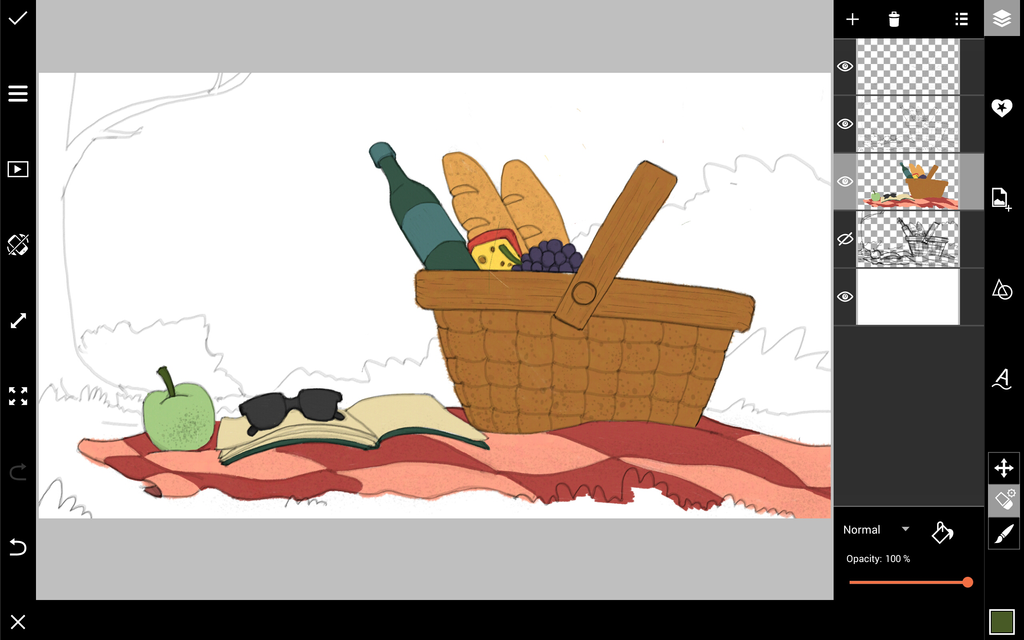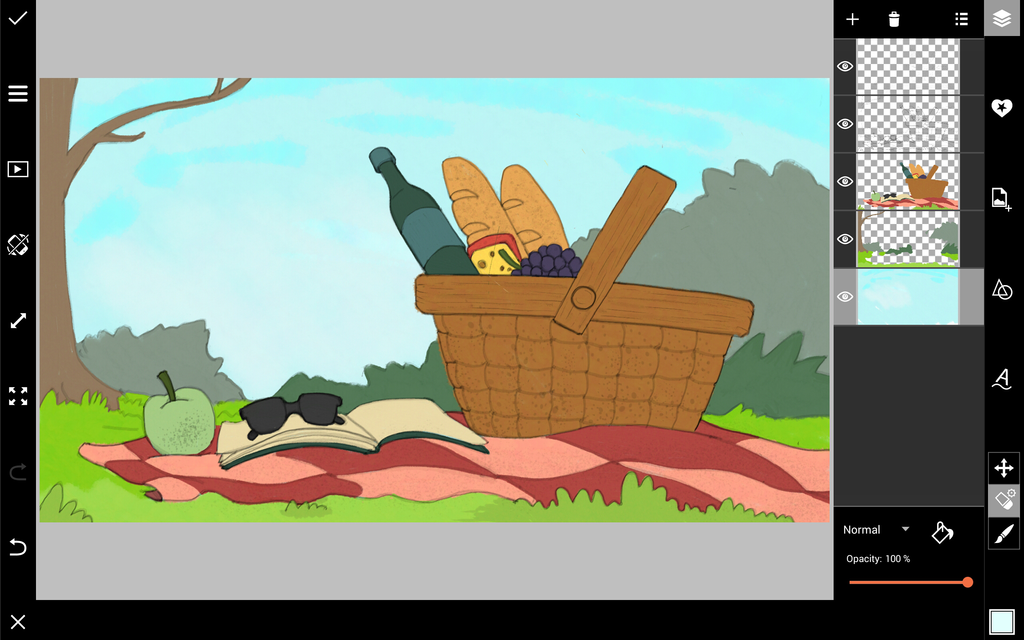 Step 3: Shading
For shading, you can make a black or dark-toned brush translucent, then paint the shade on directly. To do this, either reduce the opacity of your brush in the brush settings, or shade in a higher layer and reduce the layer's opacity.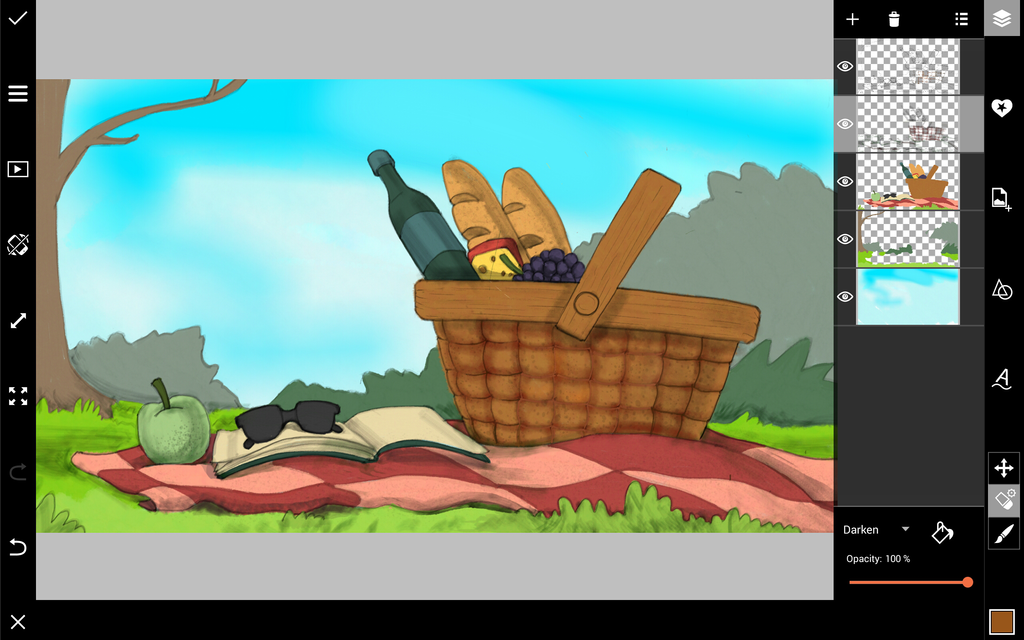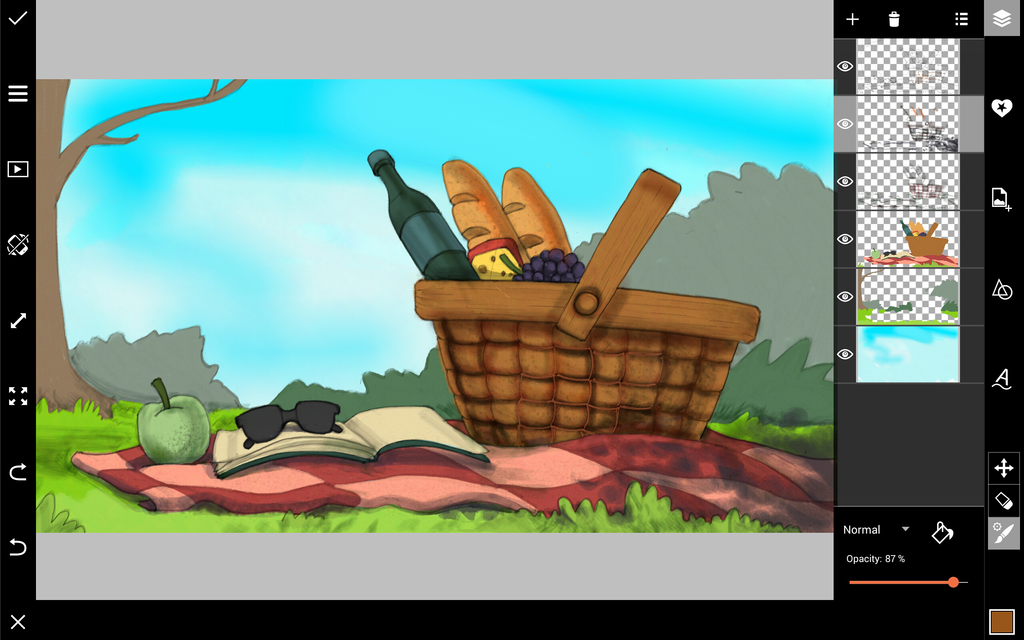 Step 4: Lighting
Lighting is as easy as shading. Just reduce brush or layer opacity, but use brighter tones instead, like yellow and white.