This week, we're holding a Teddy Bear Drawing Challenge, asking users to take on the cuddly bear classic with PicsArt Drawing Tools. Today, we're sharing a drawing tutorial to guide you through the process step by step. Use this tutorial to get acquainted with PicsArt Drawing Tools and give yourself a boost of inspiration for this week's challenge.
Also, be sure to check out our video tutorial, created with PicsArt's Video Export feature. Use the Video Export feature to create a time-lapse video and share your video tutorial once you've finished your teddy bear drawing. We will be looking forward to seeing your video tutorials tagged with #picsart and #DCteddybear on YouTube and featuring those on our Daily Journal.
Step 1: Draw an Outline
Draw a rough outline of your teddy bear, reduce the opacity, add a layer, then trace a more refined outline. Repeat this process as many times as you need until your final outline is perfect.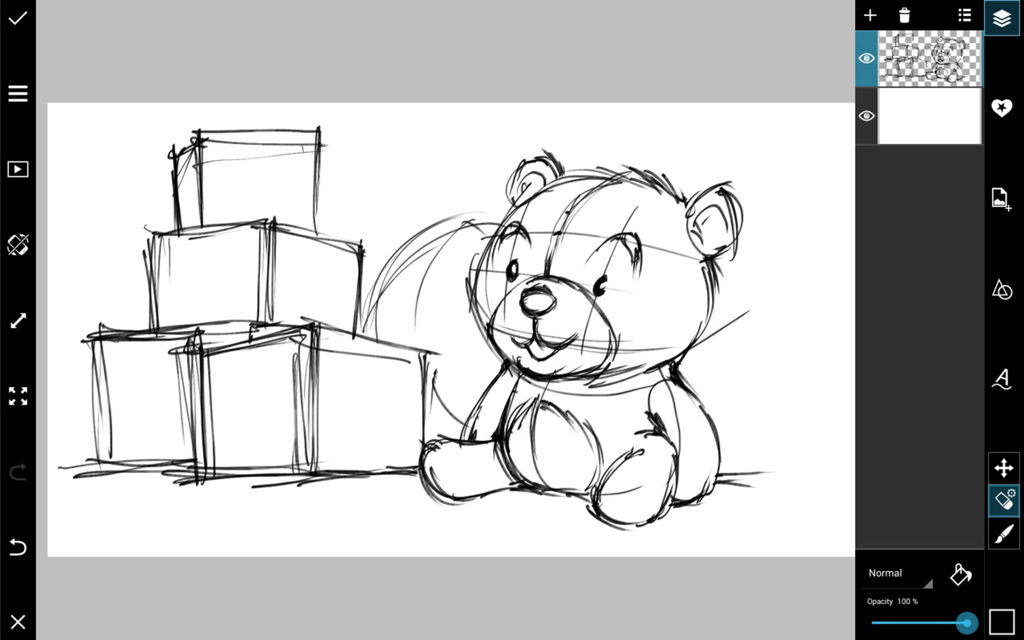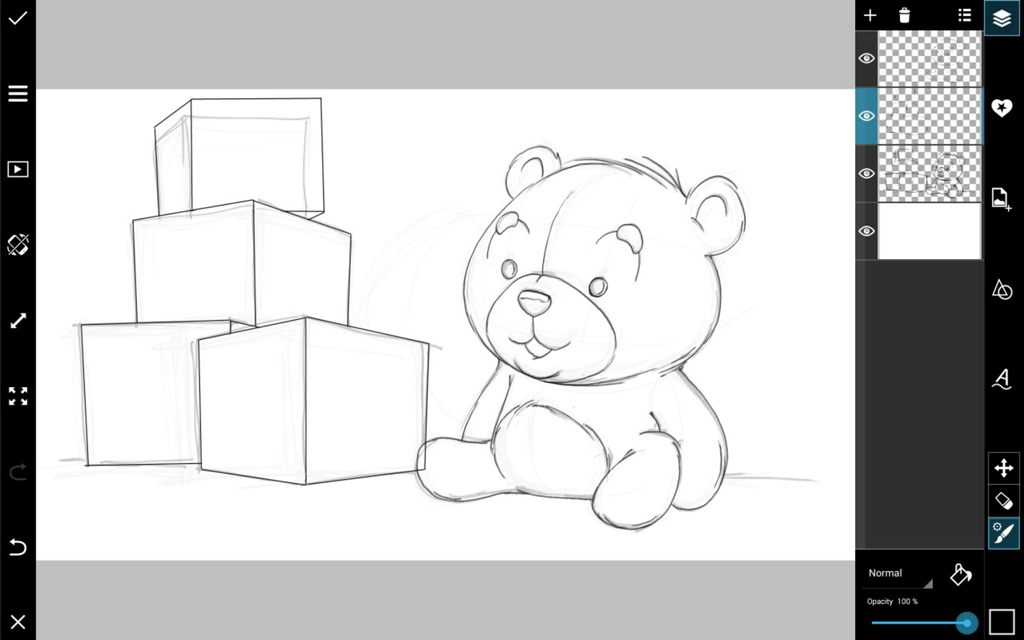 Step 2: Add Color
Color in your teddy bear outline in new layers. Change colors by selecting the color box in the menu bar.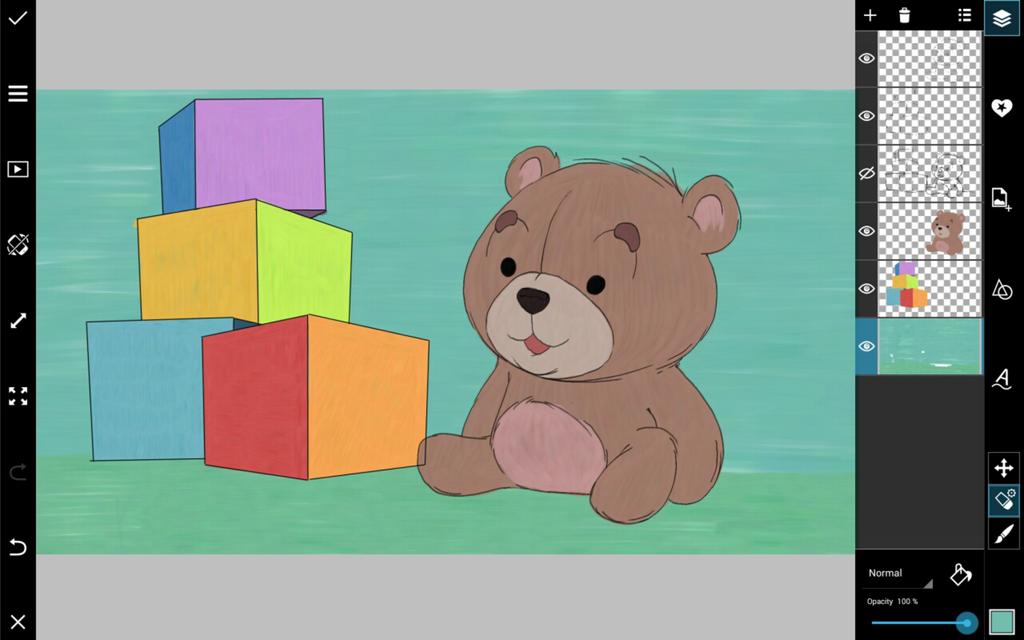 Step 3: Add Shading
Add new layers above and insert shading with a thick, black brush. Then, soften and blend your shading into your drawing by reducing the opacity.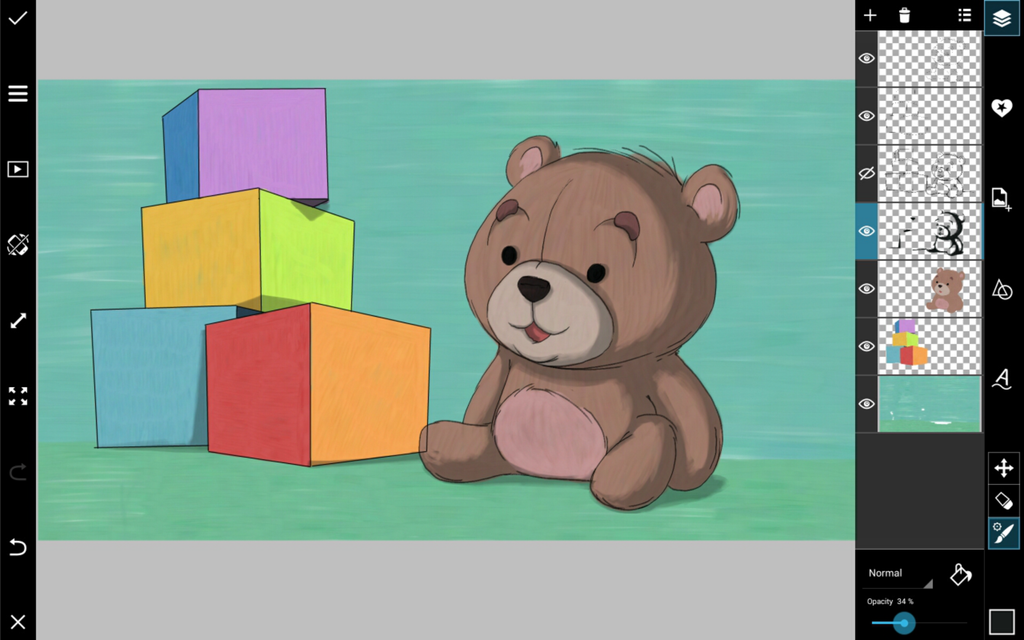 Step 4: Fur
Give your bear's fur a sense of richness and texture by layering various tones of fur color. Use the brightest tones on the areas closest to your light source to add lighting.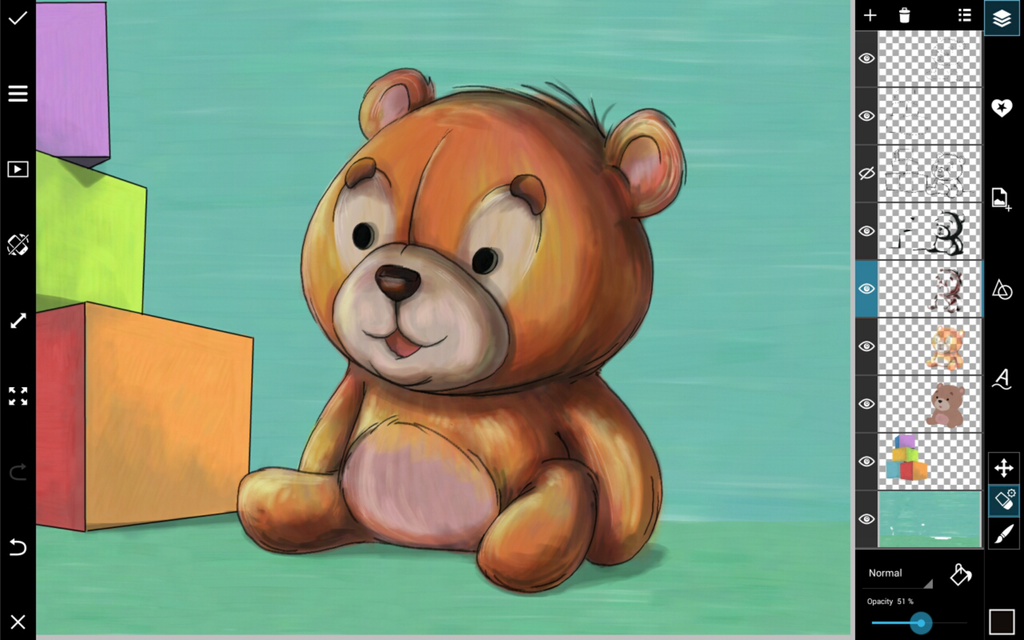 Step 5: Final Shading
Add shading to your background by adding layers to the bottom and using a translucent spray brush.