For the Drawing Challenge this week, we are embracing the Halloween spirit by challenging users to draw witches using PicsArt drawing tools. Taking on a subject of such mythical proportions as witches can be scary, but fear not, we have prepared a comprehensive tutorial to help you out. Witches can be approached in so many different ways, as they have appeared in so many forms. They can be beautiful or grotesque, good or evil, young or old, but whatever their appearance, they are masters of magic potions and spellwork. Use this step-by-step tutorial as a guide and as a source of inspiration as you undertake your very own drawing to compete in this week's challenge.
Step 1: Open the Drawing Tool
Select "Draw" from the main screen and then select "Draw blank" to start a new drawing from scratch. You have the option of choosing the precise width, height, and orientation of your drawing before entering your work space.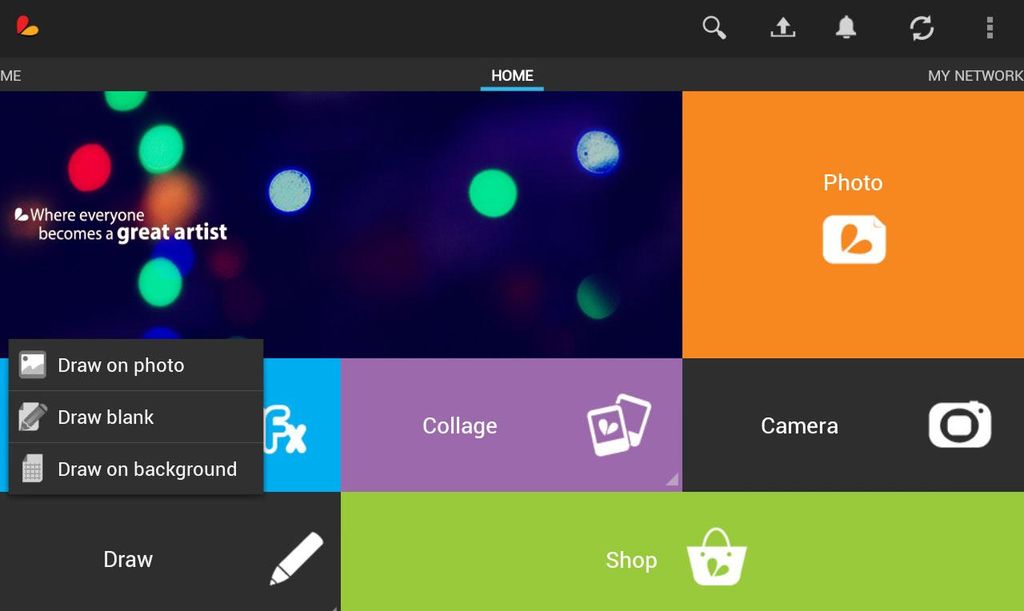 Step 2: Draw the Basic Shape
Draw a very rough outline of your witch, sketching the general shape. Be as loose as you want to, this is your chance to decide on things like posture and proportions.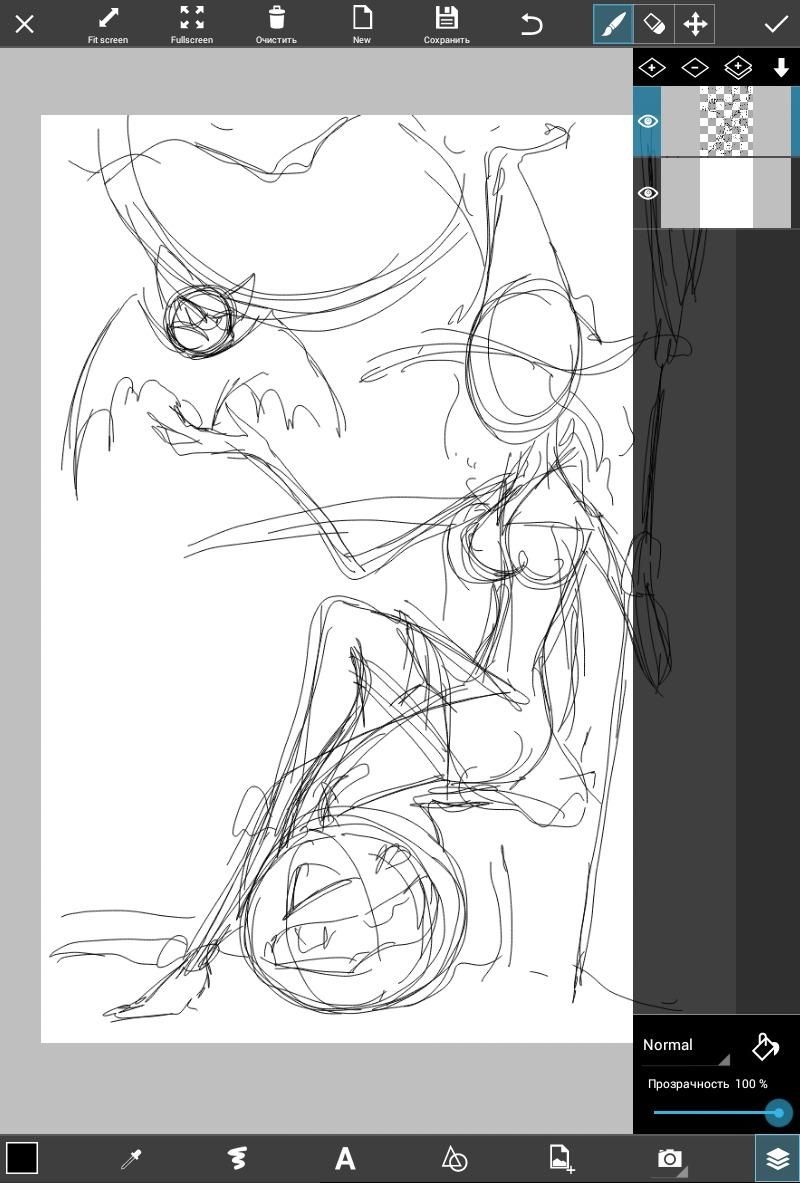 Step 3: Draw More Detailed Outline
Reduce the opacity and create a new layer. Trace a more precise outline, rounding off the edges and planning what kinds of accessories you want your witch to have. When done, delete your first layer.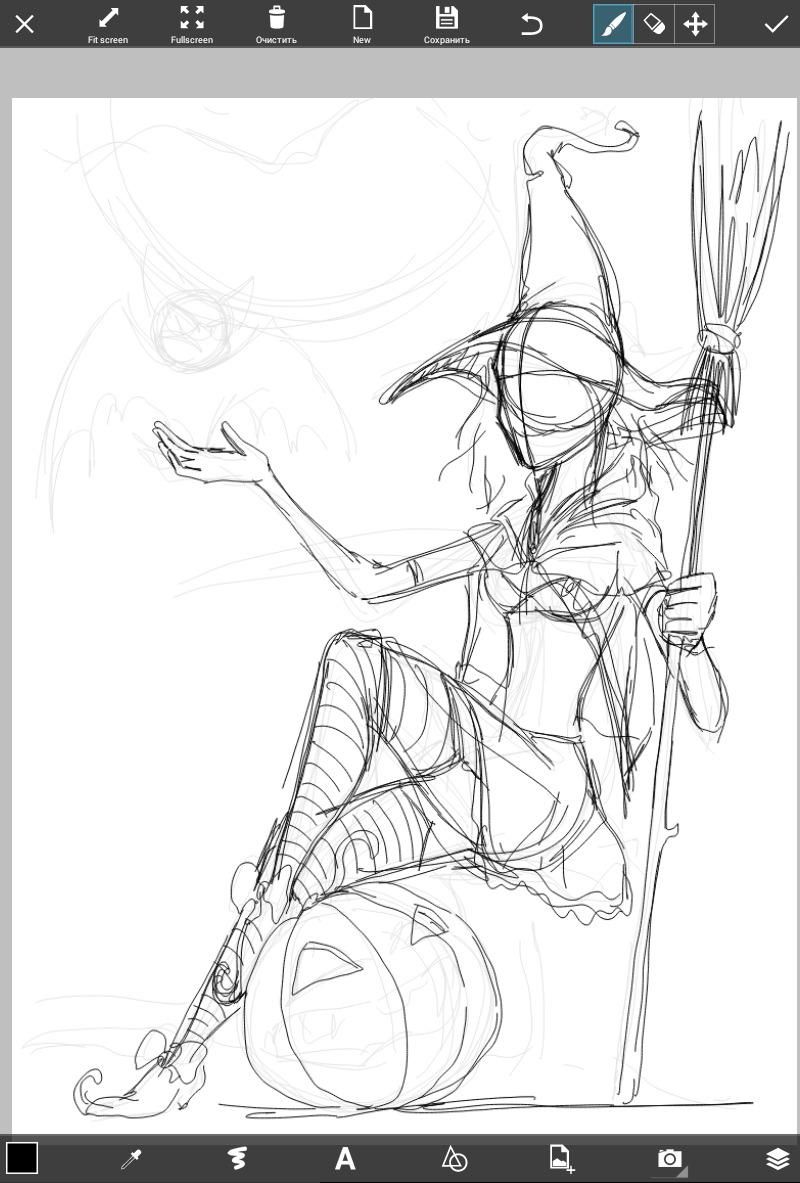 Step 4: Draw the Final Outline
Reduce the opacity and create a new layer. Trace a final clean outline, making sure there are no messy lines. Add an extra layer on top to draw the finer details, like stocking patterns and folds in the clothing. You can even create a layer just for the head to get the face just right.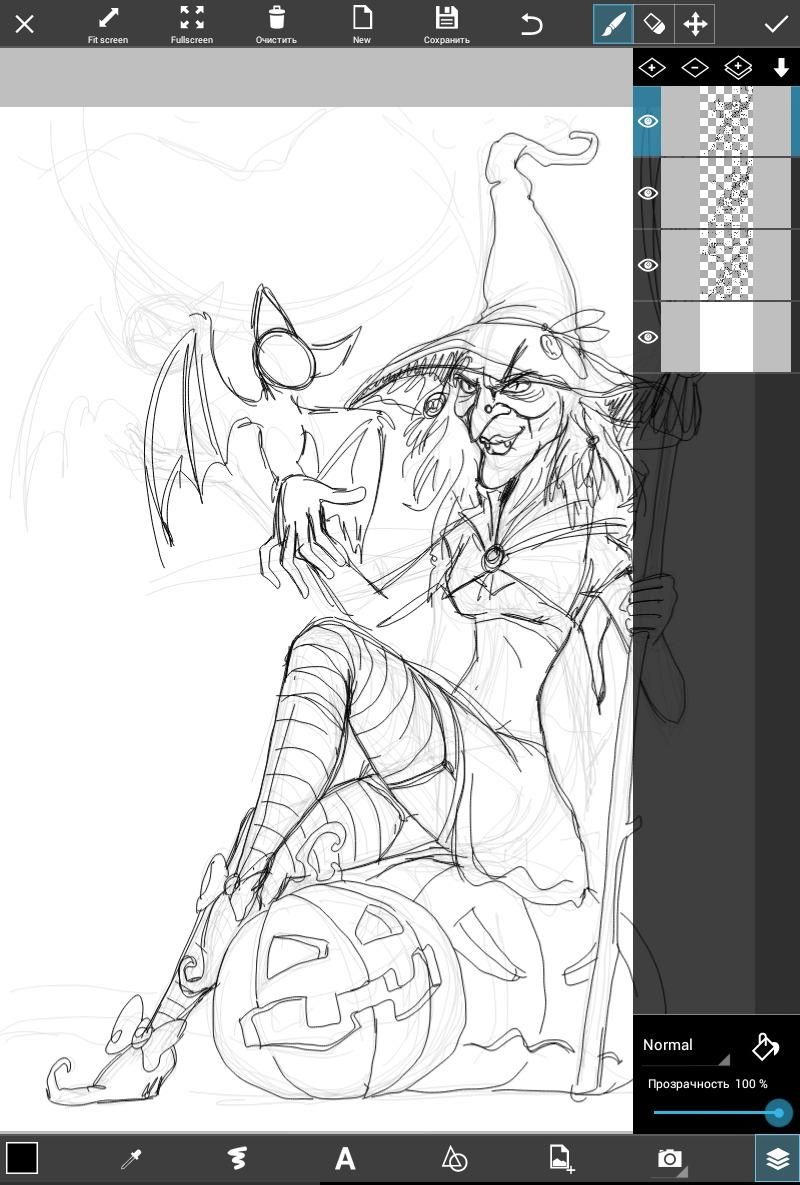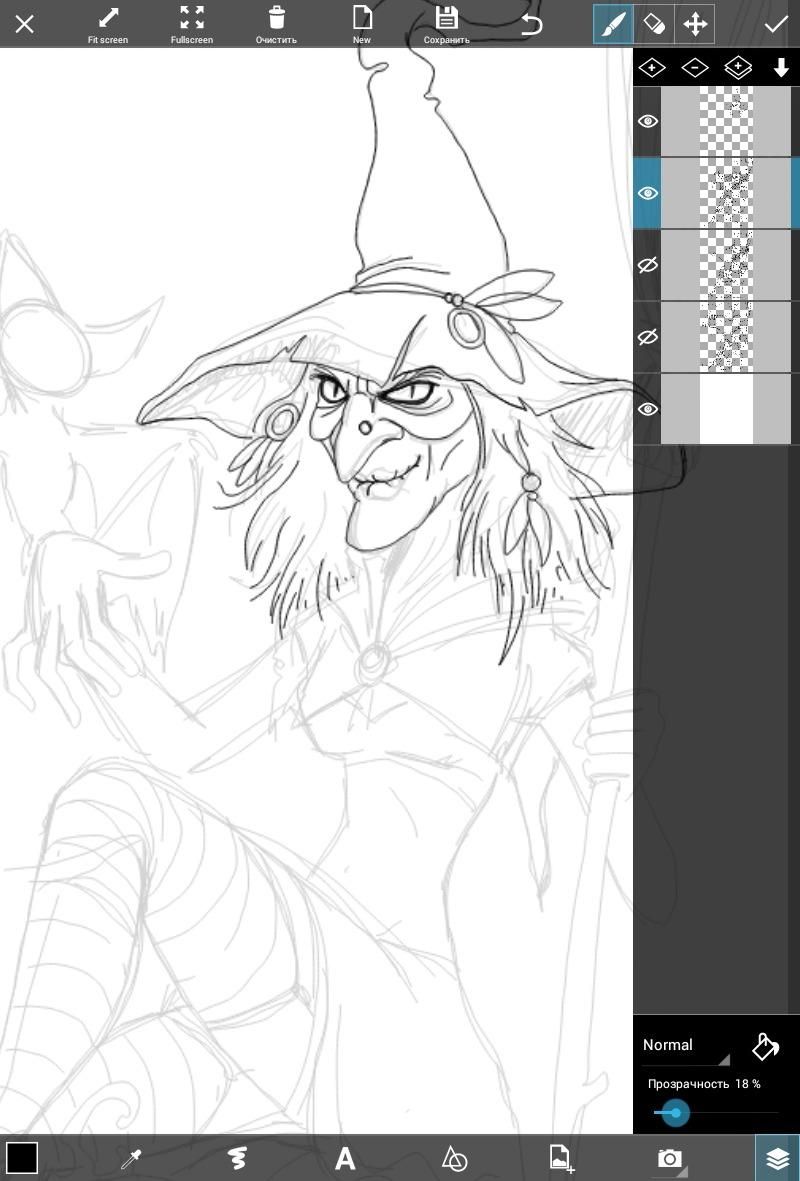 Step 5: Draw the Shading
In a new layer, use a translucent spray brush to paint the shading. Pick a direction for your light source, and use your brush to give depth to your image.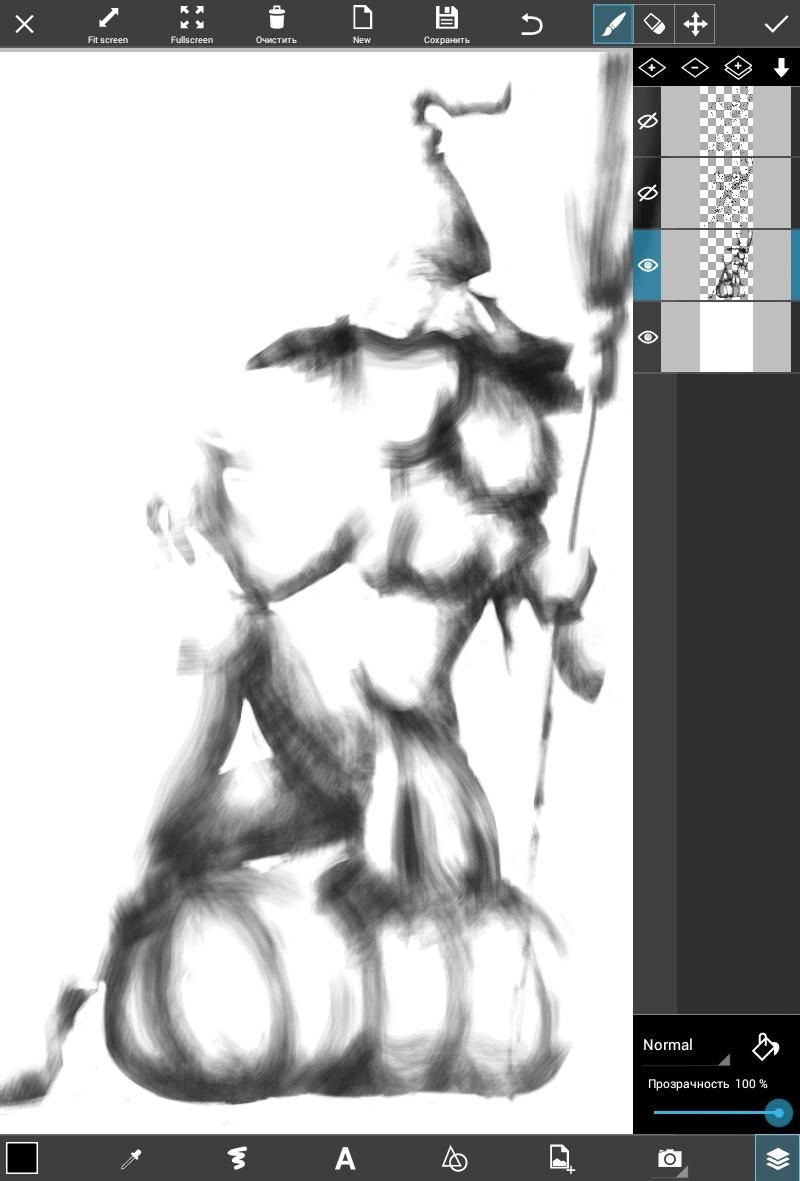 Step 6: Color your Drawing
Color your drawing by using various brushes and colors in separate layers to target different pieces of your drawing. Start with the major colors, then color details in higher layers.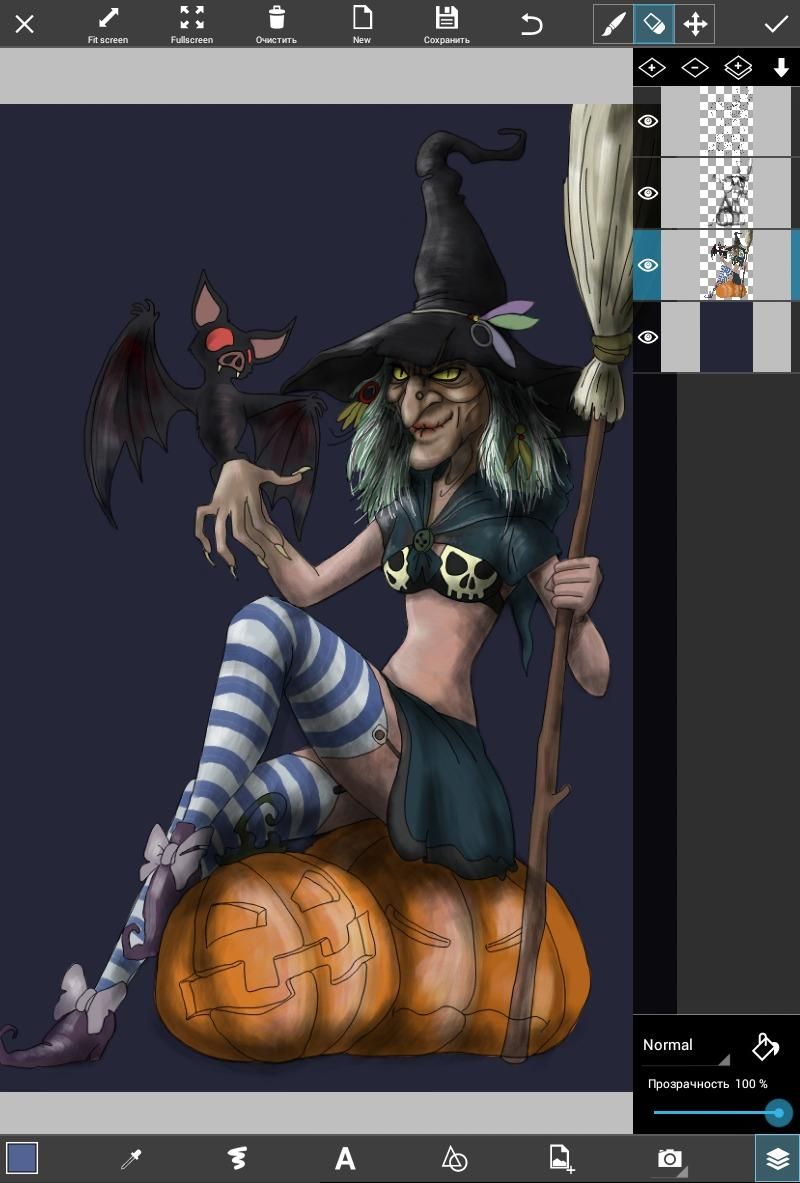 Step 7: Drawing the Background
Finish your picture by drawing your background. As it is Halloween, you may want to consider including a moon, or a spooky silhouetted tree.