Our Treasure Chest Drawing Challenge is underway, and users are already off to the races with their shovels in hand, trying to take home the gold. We expect that users will once again surprise us with ways of drawing treasure chests that would never have occurred to us, but all the same we are posting a drawing tutorial as a source of guidance. This tutorial will take you through the drawing process step by step and show you some awesome tips and tricks on how to use the drawing features of PicsArt to your advantage.
For those who are on Android, don't forget to use the video export feature to instantly share video drawing tutorials when you are finished. Video Export records everything you draw and plays it back step by step as a video. Tag it with #picsart and #DCtreasurechest when you post it on YouTube.
Step 1: Draw the Outline
Draw a very rough outline of your treasure, then reduce the opacity, add a layer, and trace it with more precision. Repeat this process until you have a refined final outline, then delete previous outlines.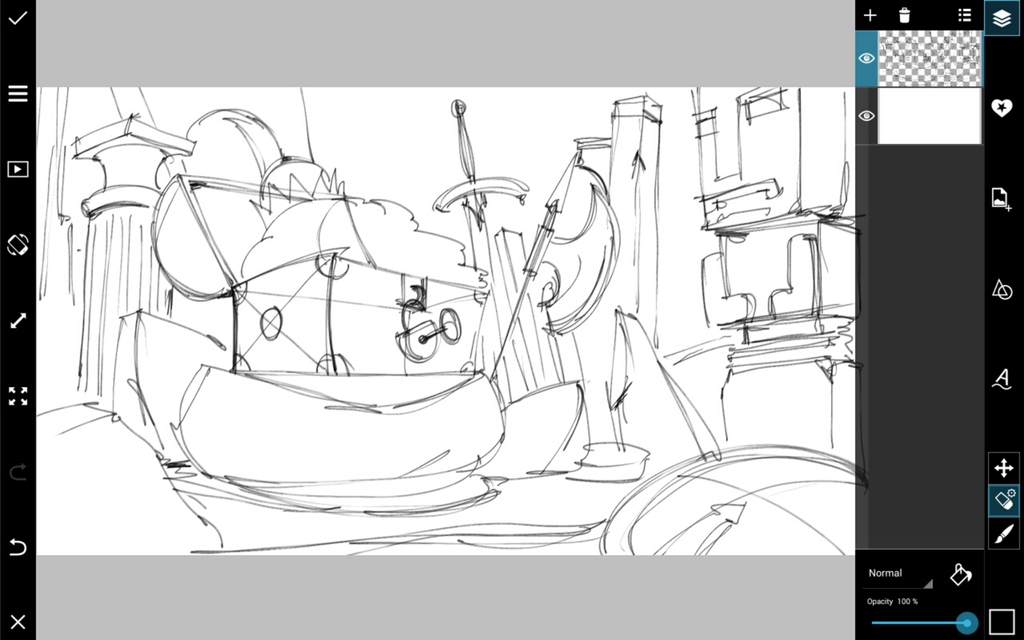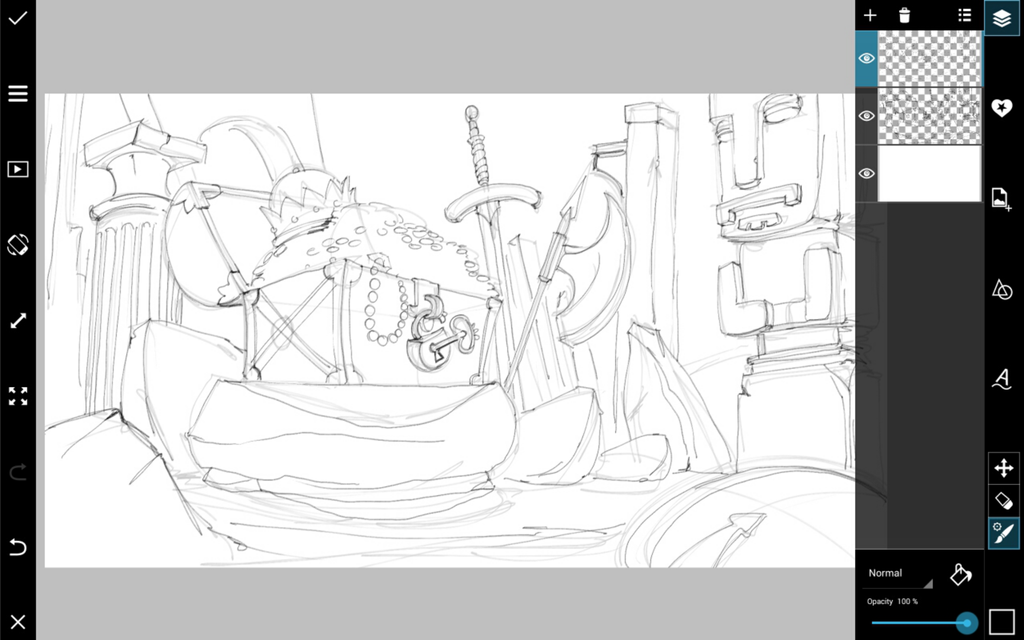 Step 2: Draw the Background
Add a layer all the way at the bottom for your background. This allows you to play with rich textures, and streaks of different tones. If its underwater, use deep blues, if its a cave use greys and browns.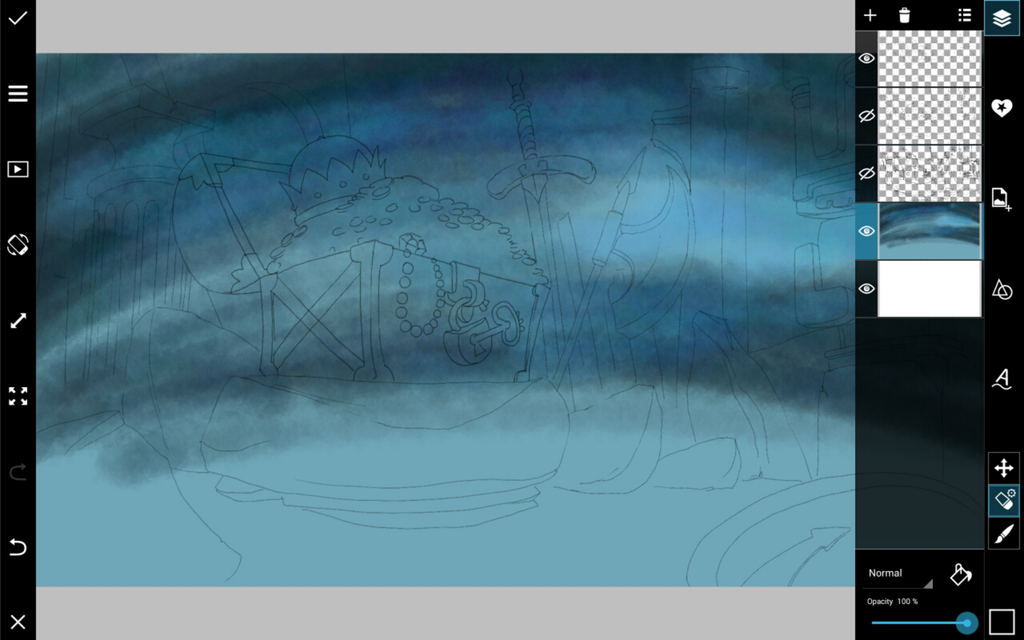 Step 3: Add Colors
Add new layers to color in the elements of your drawing separately so that they don't interfere with each other. This also lets you deepen your perspective, as you can color the objects in the background in a lower layer and reduce opacity to make them seem faded in the distance.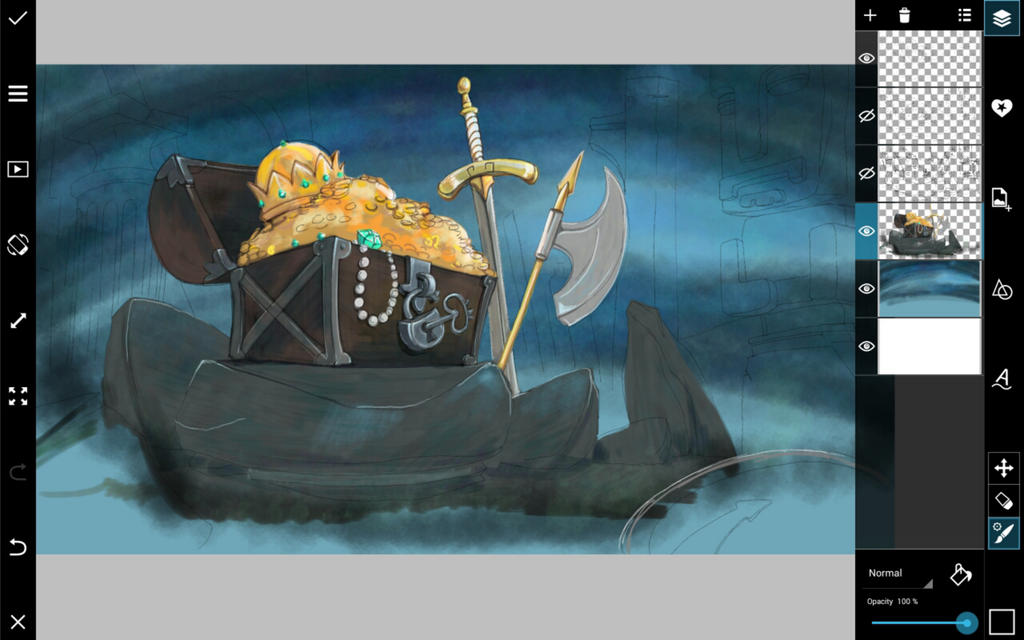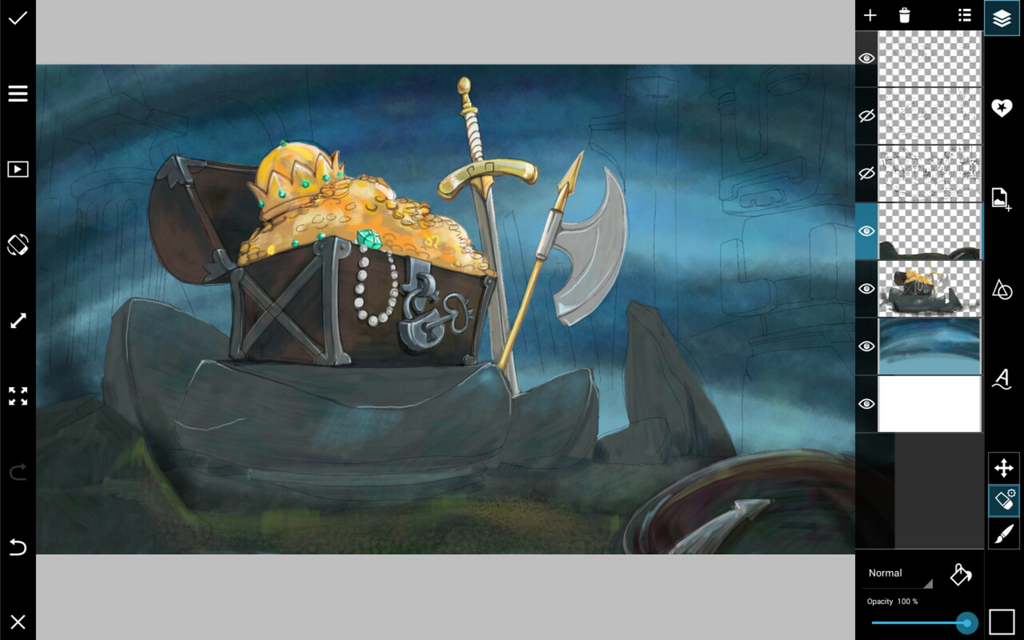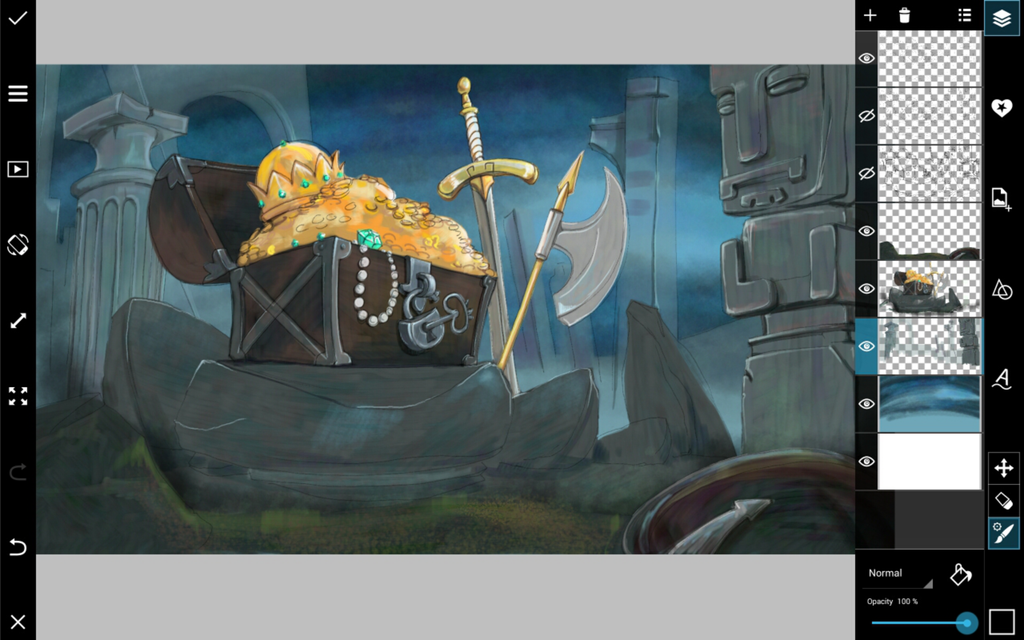 Step 4: Lighting and Shading
Select streaky, translucent, or even spray brushes for light and shade. Use blacks and grey for spots in the shadows, but use brighter brushes in multiple colors for glimmering lit areas.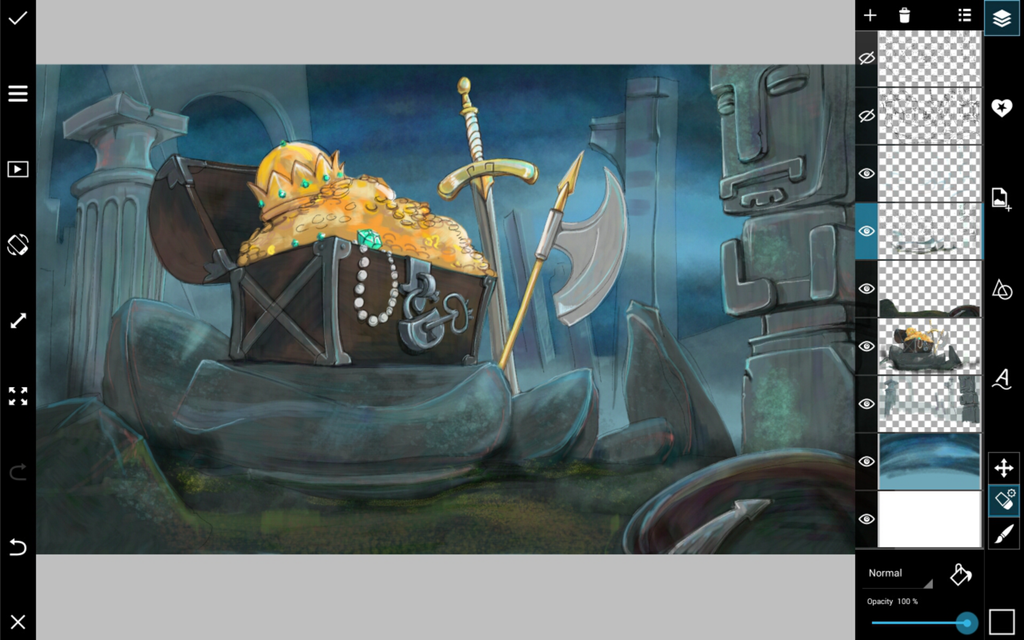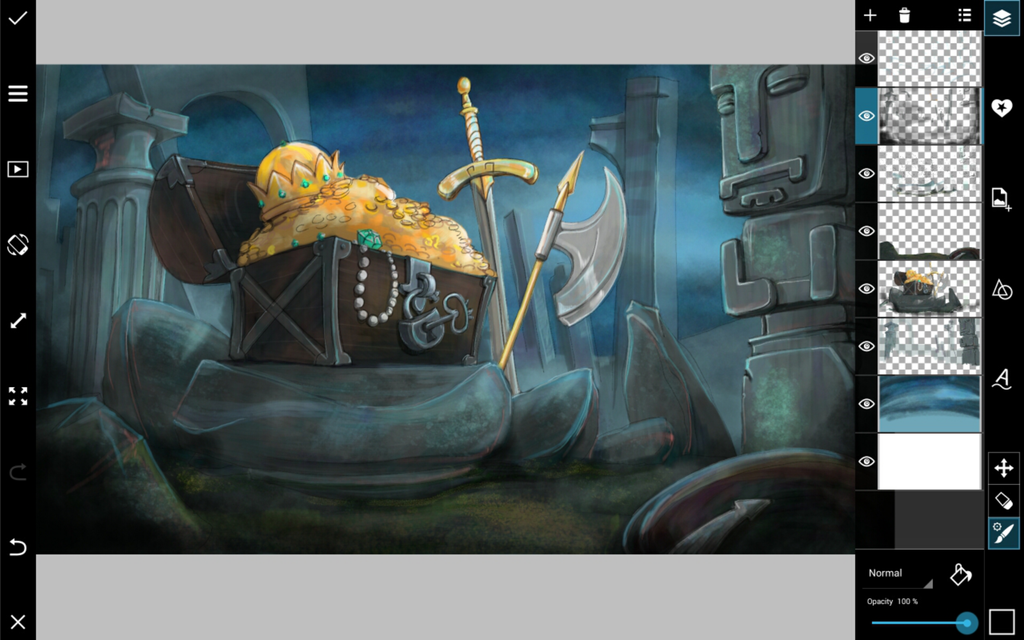 Step 5: Golden Glow
No treasure chest is complete without glowing gold. Customize your brush to a deep yellow, select a streaking pattern and reduce its opacity. Then add streaks of golden light in a new layer on top. Speckle objects around your treasure with dots of gold to draw reflections.