This week, we're challenging users to draw treehouses for our Drawing Challenge. So today, we're giving everyone a leg up with this drawing tutorial. Learn how to draw the perfect childhood treehouse, and acquaint yourself with the various useful features of PicsArt's drawing tools.
Use this tutorial for guidance and inspiration. When you are finished, wait for the tag announcement, and tag your drawing to enter the contest!
Step 1: Draw Outline
Draw a rough outline, reduce the opacity, and add a higher layer. Trace a more refined layer and delete your previous layer. Repeat this process as many times as you need until you have a clean final outline.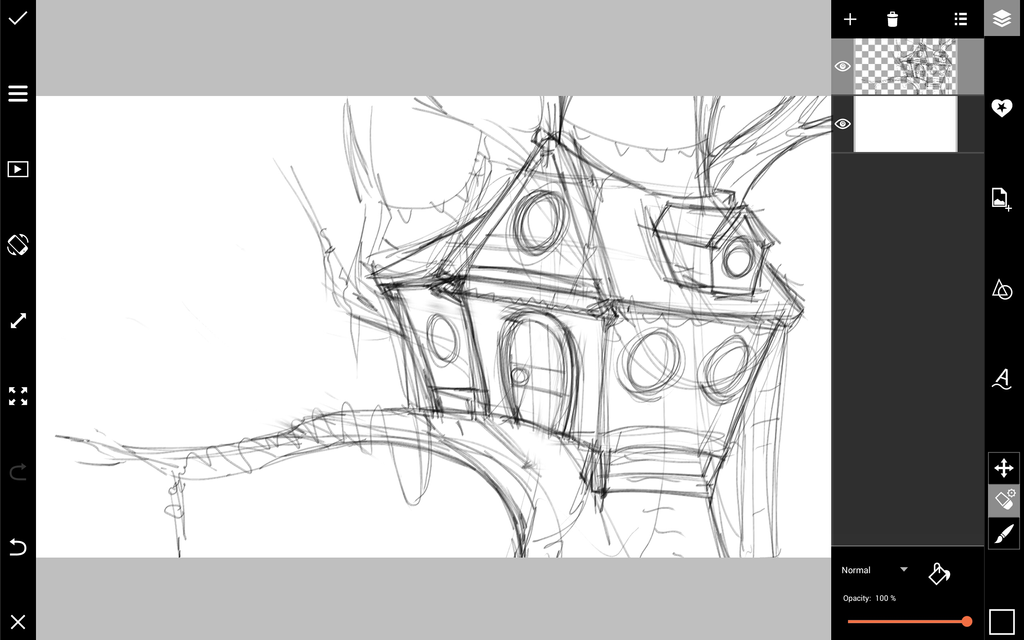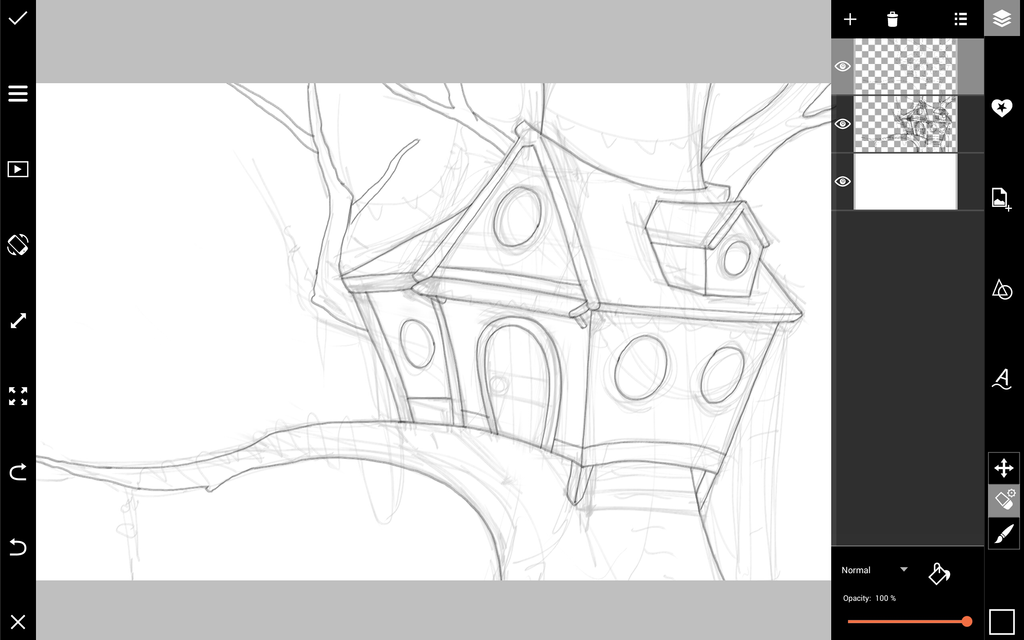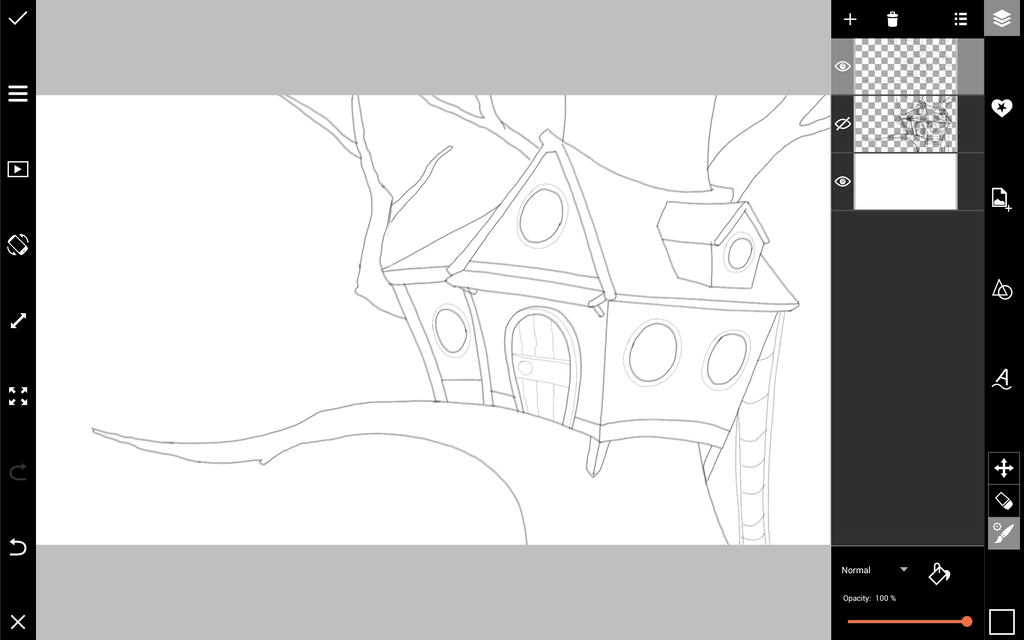 Step 2: Add Colors
Add different layers just for your colors so that you can color different elements, like the sky and your tree, separately. Use the color chooser to change colors.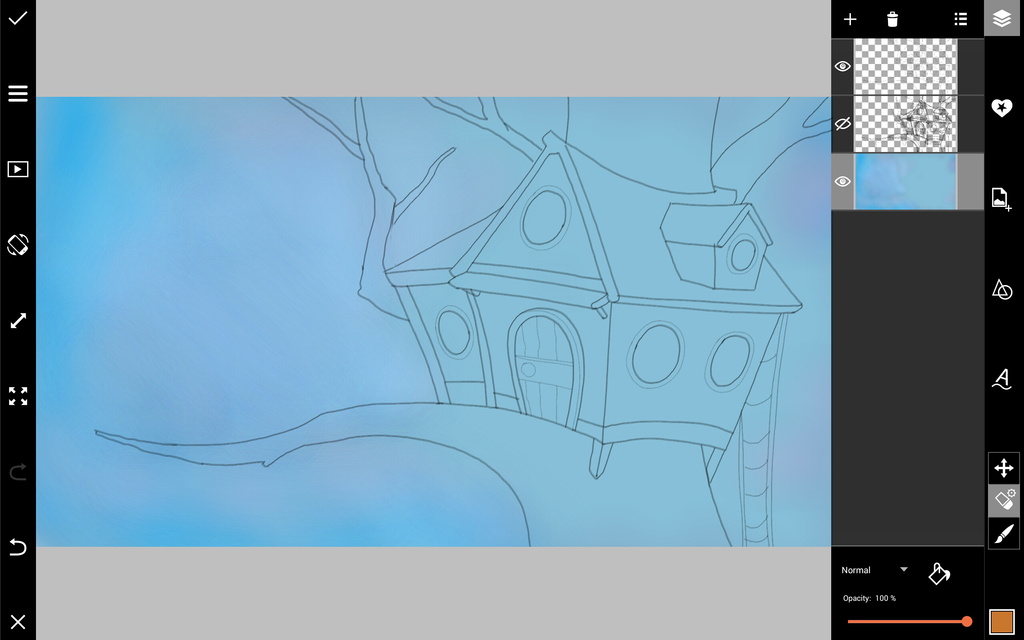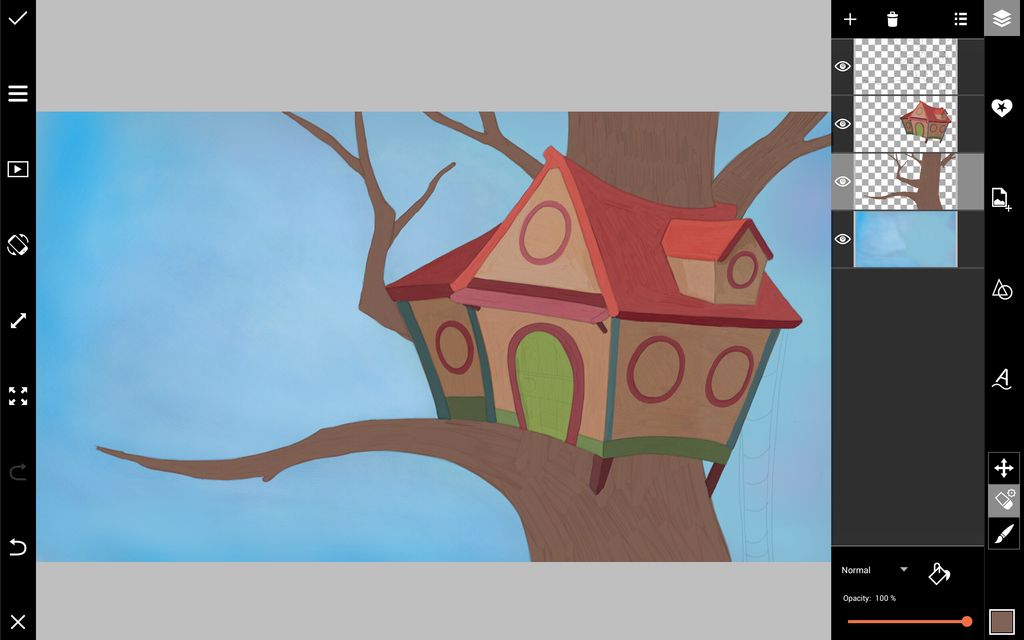 Step 3: Add Textures
Add a layer, paint shading, and add textures by using darker tones. Reduce the opacity of your dark brushes for shade, and customize the brush type for things like wood grain.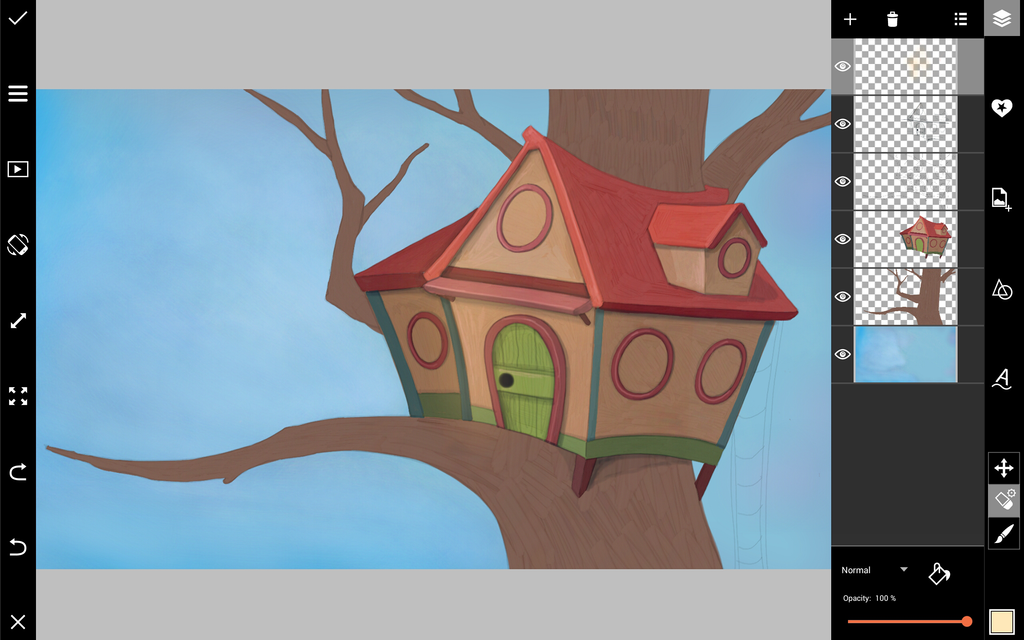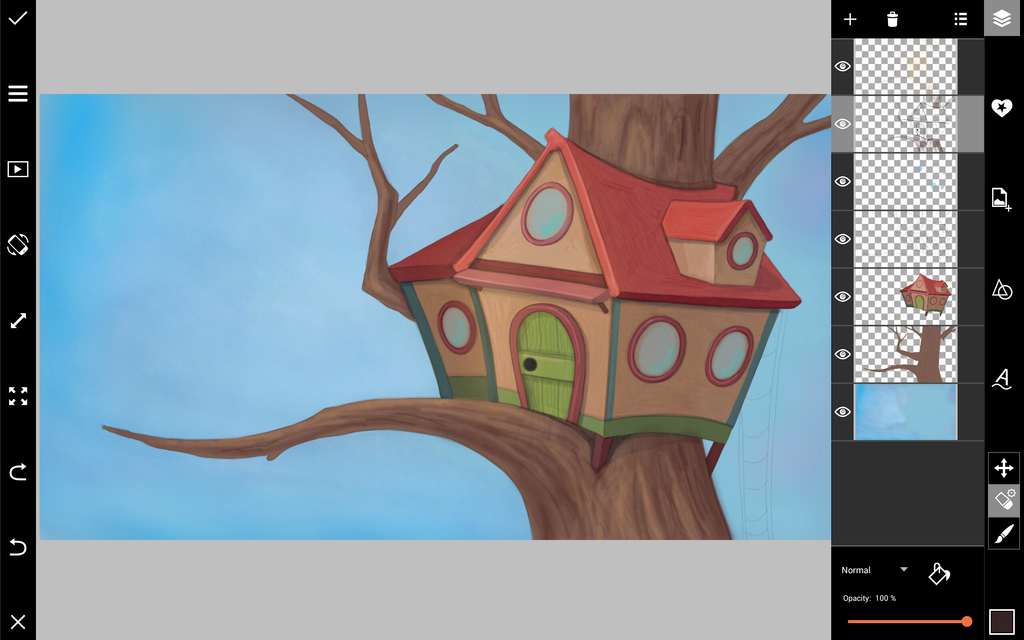 Step 4: Draw Final Details
Add final details like flags and window crossbars. In a layer above your sky, paint clouds, and to bring everything together, add a streak of translucent yellow light at the very top.