For the Winter Sports Drawing Challenge, users have been asked to compete using PicsArt Drawing Tools to create the best winter sports mural. PicsArt Drawing Tools are versatile, expansive, and easy to use, but we have prepared this tutorial anyway to give you a step by step guide on how to use their many features to your advantage in this week's contest!
Step 1: Open the PicsArt Drawing Tool
Select "Draw" from the main screen and then select "Draw blank" to start a new drawing from scratch. You have the option of choosing the precise width, height, and orientation of your drawing before entering your work space.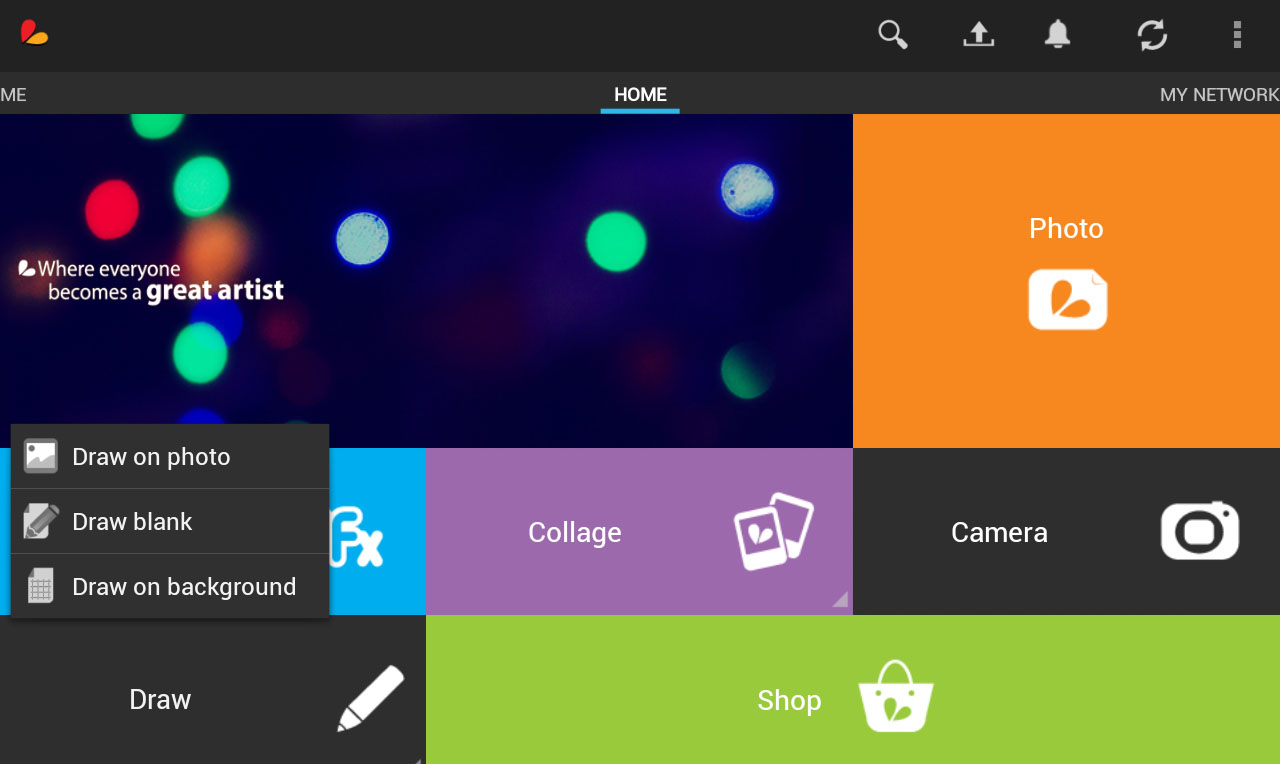 Step 2: Create an Outline
Create an outline of your winter athlete, nailing down his or her shape, clothing/gear, and anatomy.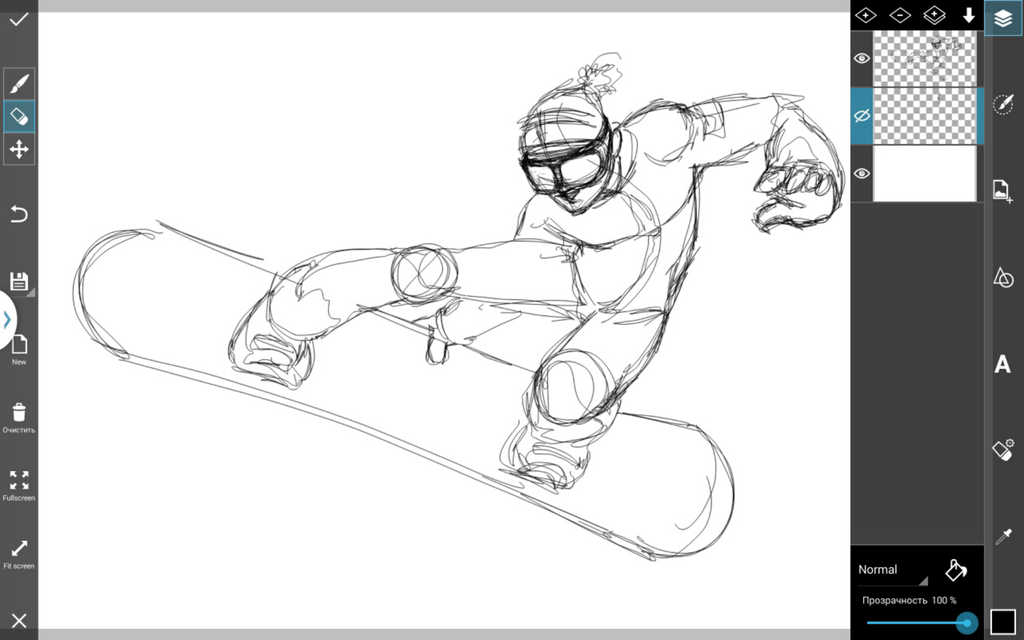 Step 3: Add Primary Shading
In a new layer, use a black brush to create thick and smooth areas of shading, further refining the shape of your winter athlete in the process. Make sure that your shading compliments the direction of wherever you decide to put your light source.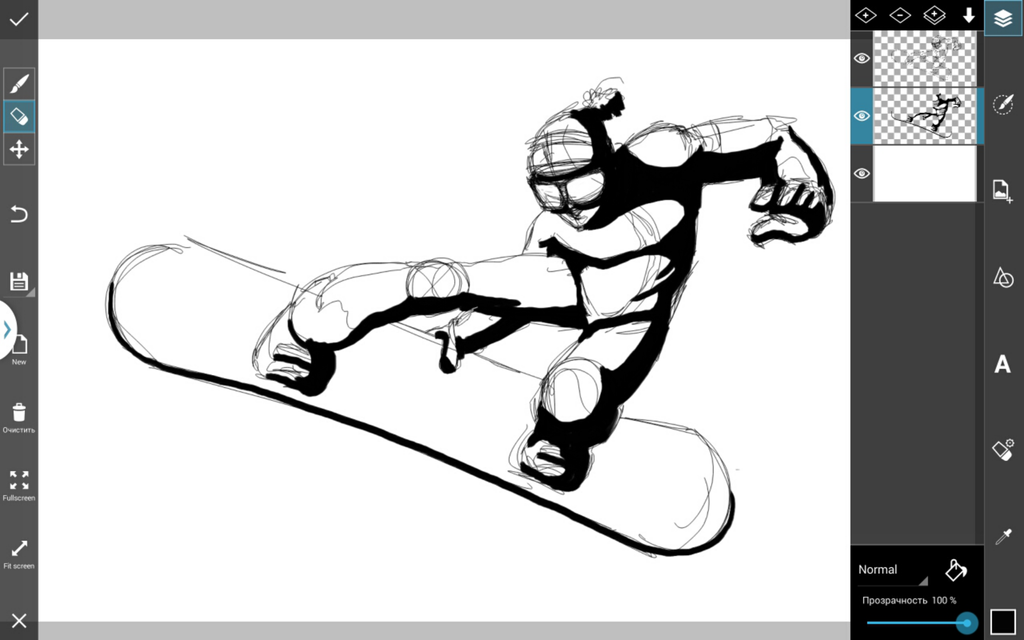 Step 4: Reduce Shading Opacity
Reduce the opacity of the layer containing your primary shading to fade it and make it somewhat transparent. This way, it will cast a shadow on whatever colors you introduce.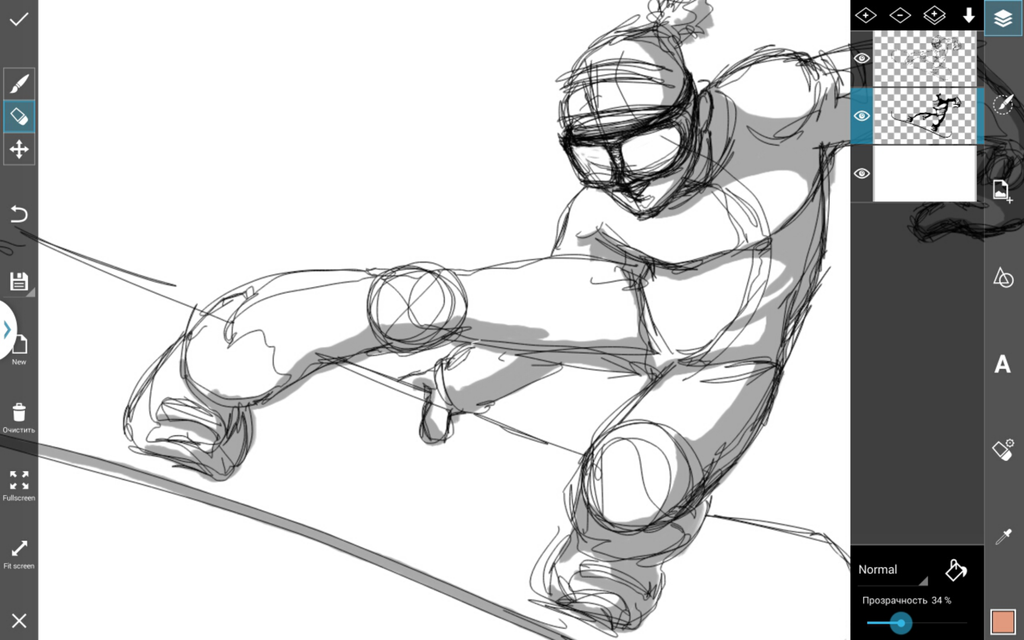 Step 5: Color the Drawing
Add a layer in the back/bottom, and use brushes of various colors to paint the basic colors of your drawing. Merge your shading layer with your outline layer when done.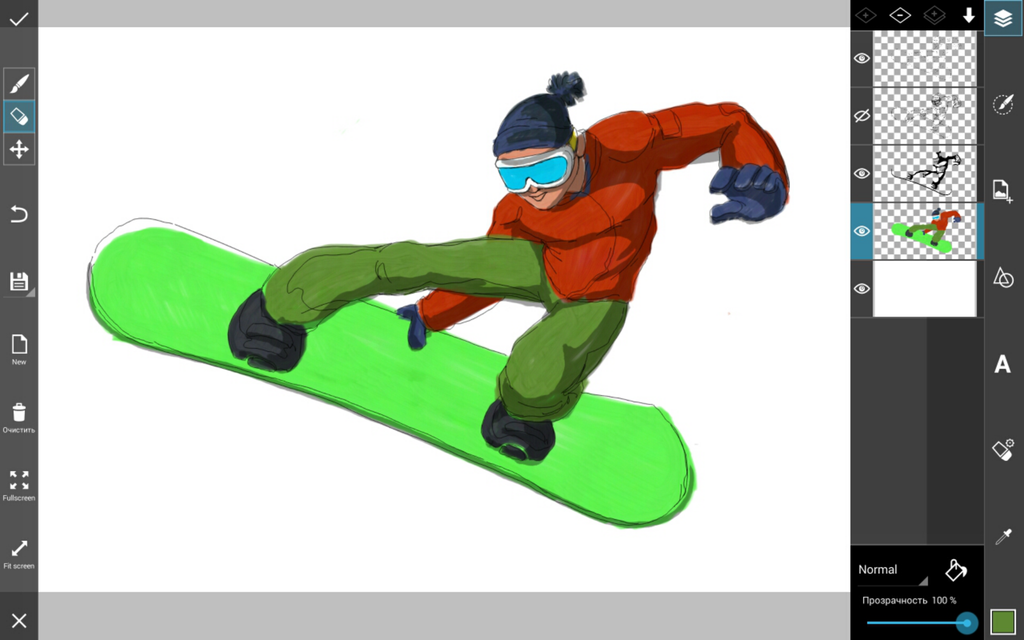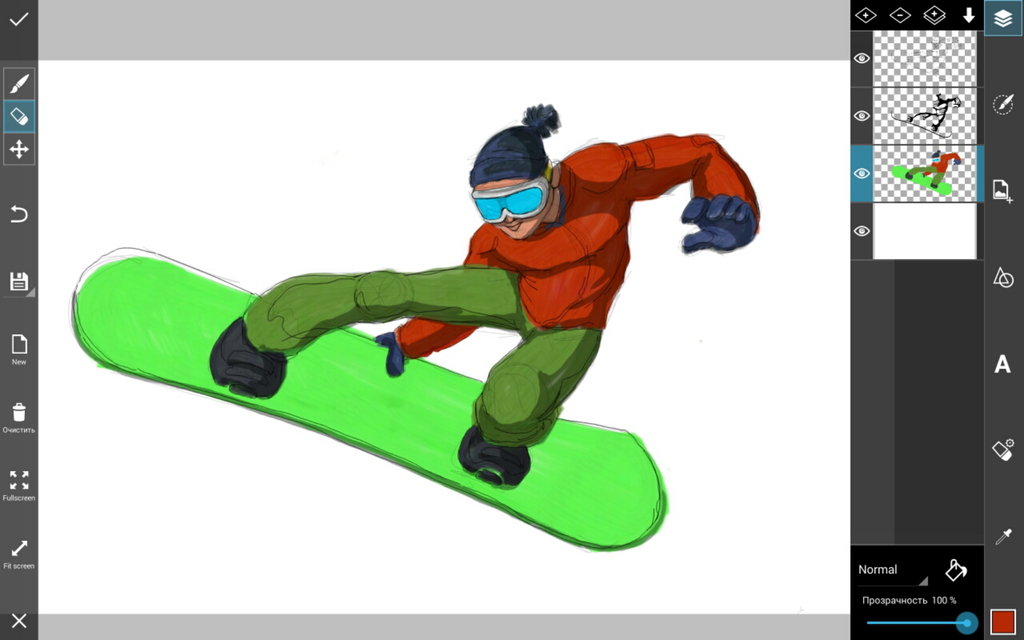 Step 6: Refined Shading and Lighting
In your color layer, use darker and lighter tones to add more precise shading, reflective glares, and lighting to your athlete. Add a new layer just above your colors to add the shadow being cast by your athlete in thick black marker, and reduce it's opacity like you did for your primary shading.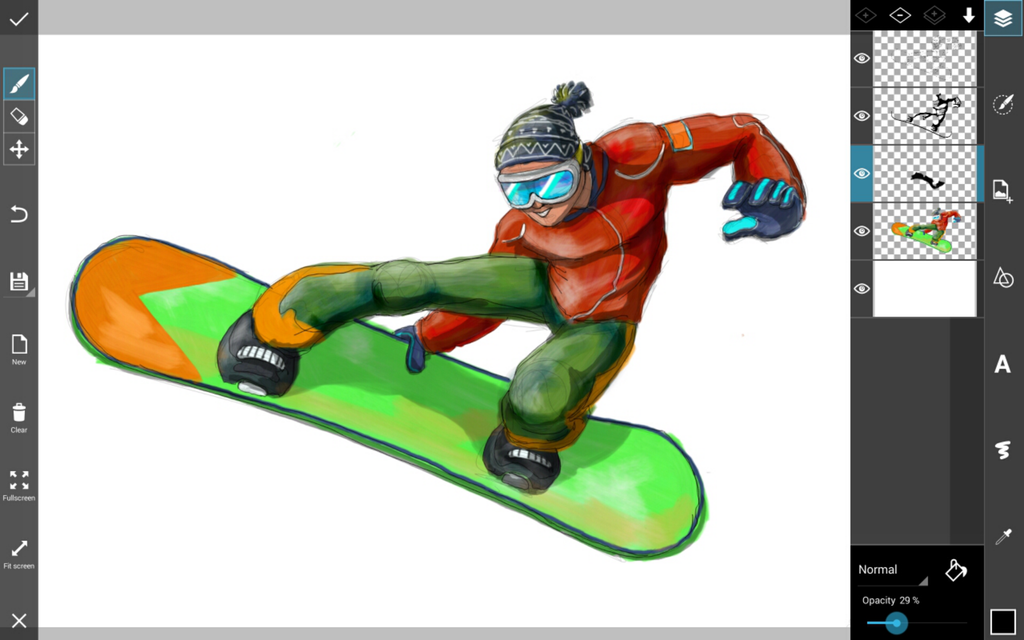 Step 7: Background
Merge your shading layers, and add a background layer, all the way in the back/bottom. Color it blue for a beautiful sky in the daytime. You can add clouds, mountains, trees, or whatever you choose in another new layer just above it.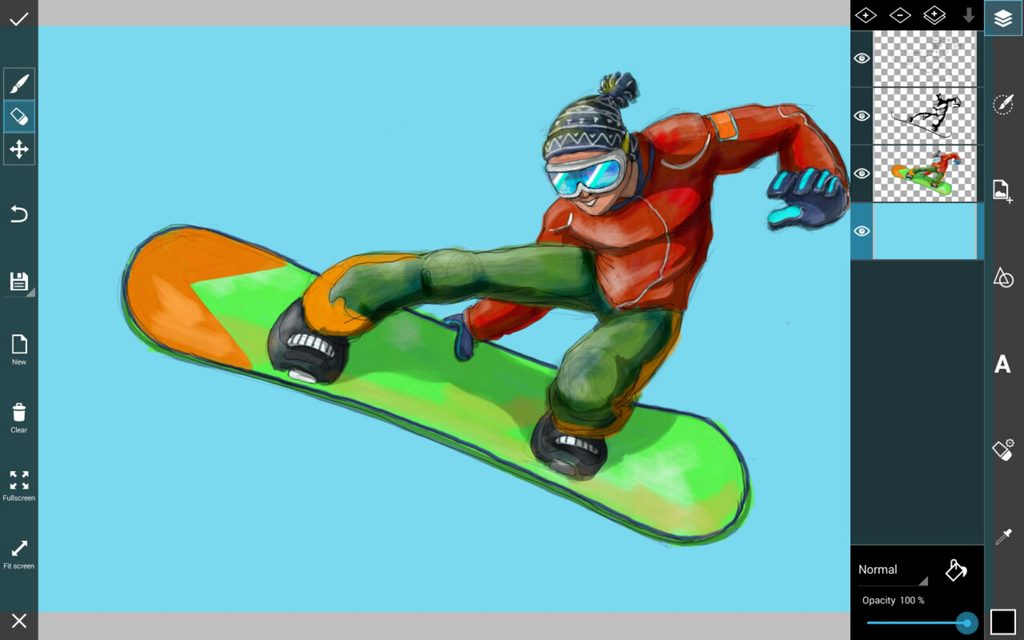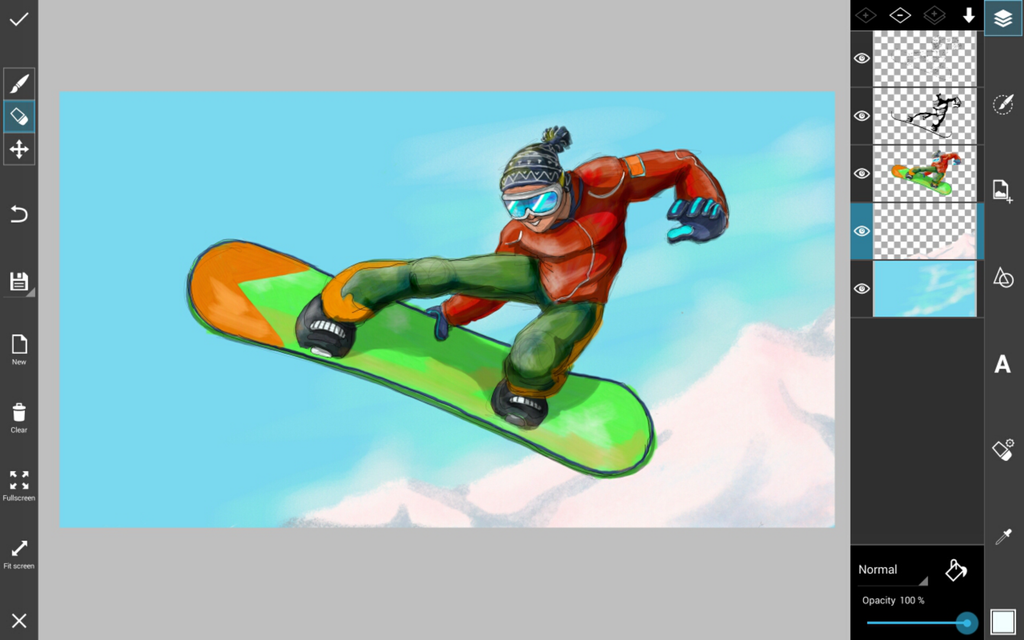 Step 8: Foreground
In a layer all the way up front, you can snow, falling or being sprayed by your athlete, in the foreground.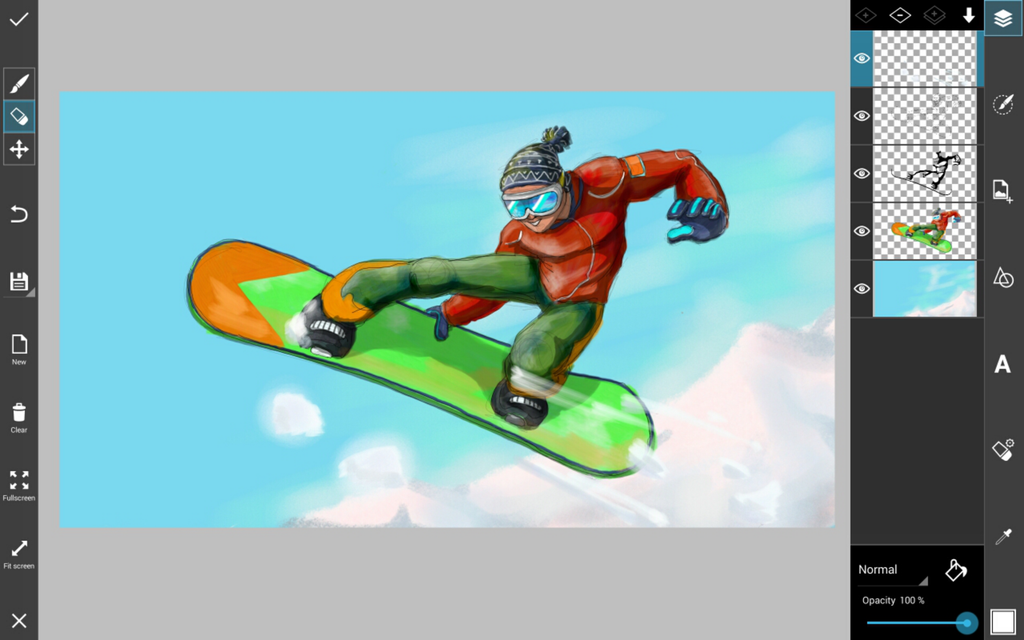 Step 9: Motion Blur
Finish your drawing by creating a layer just above your athlete, and using pale and translucent brushes to create streaks of motion blur.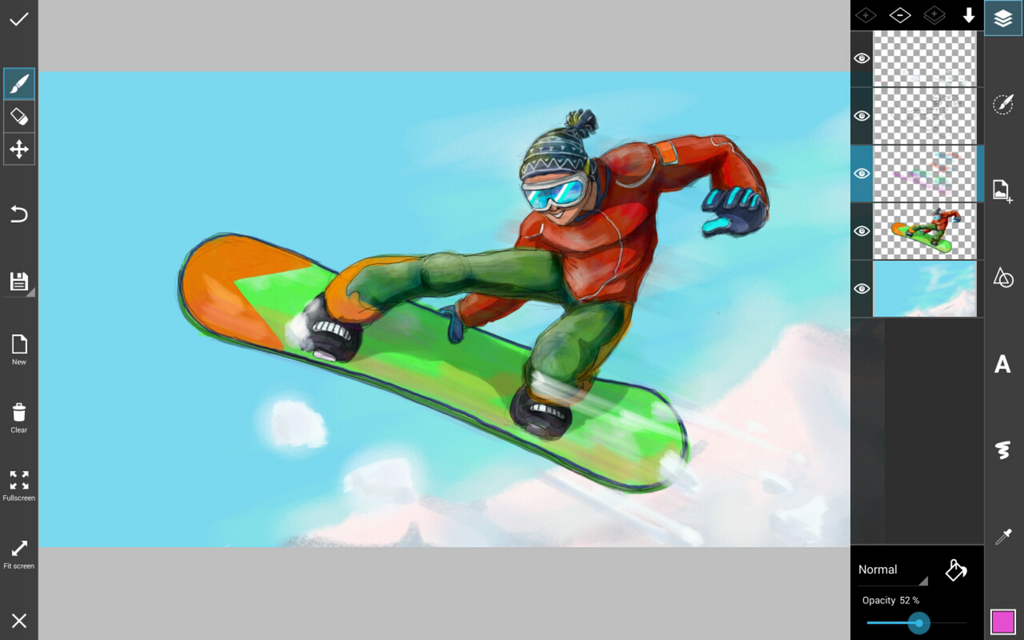 Your athlete is now ready to hit the slopes full speed!