Summer's almost here, and with those warm summer vibes on the rise, we're ready to crank up the color in our photo editing. This easy photo editing tutorial will show you how to use custom stickers and lens flares to add a dreamy rainbow photo effect to your pics that's perfect for summer — so get ready to turn up the rainbow vibes.
Download PicsArt photo editor and collage maker for iOS, Android or Windows.

Open your picture in the photo editor and tap on the Sticker icon. Search for "gradient" and tap on a sticker to select it.

Enlarge the sticker and place it across your photo. Reduce the opacity slightly. Tap on "Blend" and select the Hard Light blending mode.

Tap on the eraser at the top of the screen and run your finger along the side of the sticker to soften the edges. Tap on the check mark to confirm, then tap on "Apply."

Tap on the Lens Flare icon in the bottom toolbar and select your favorite. Place it on your photo and tap on "Apply."

Tap on Tools > Adjust and use the sliders to tweak your image until you're happy with it (every photo is different, but usually reducing the saturation and contrast, and increasing the brightness will give you a pretty dreamy look). Tap on "Apply" when you're done.

Tap on the arrow in the top right corner to finish. Save your photo edit and share it on PicsArt with the hashtag #RainbowVibes.
[get_app color="#ffffff " bgcolor="#ff3591″ href="https://picsart.app.link/rqlZS6p4zG"]Try it now.[/get_app]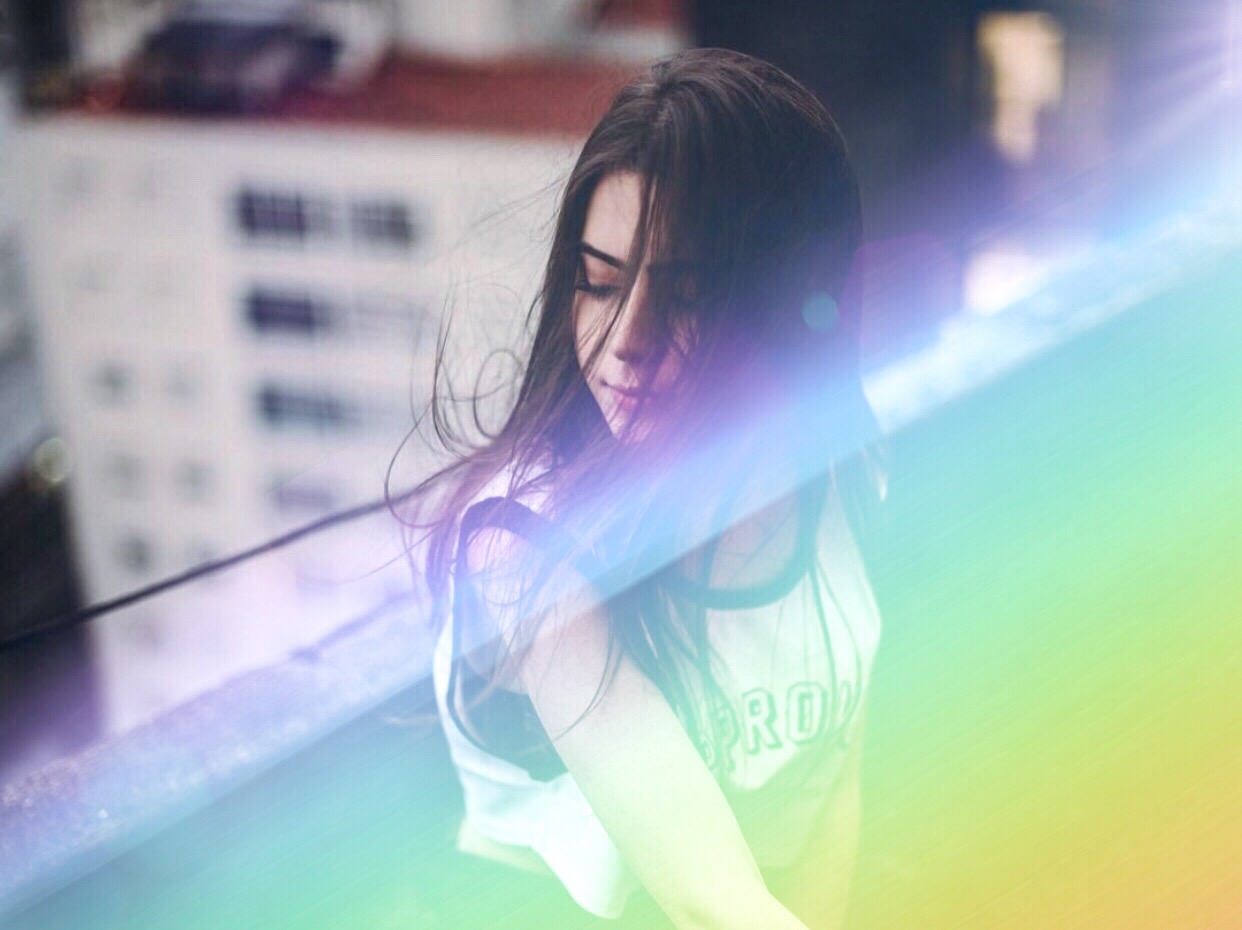 PicsArt photo editor, collage maker and sticker maker is all about you. If you haven't tried it, you're missing out! Remix free-to-edit pictures into awesome collages and memes. Download the app to get in on the action.