Learn how to slice up a portrait into staggered layers by using just Copy and Paste! This editing trick lets you slide different chunks of your face out of place as if you were pushing a stack of bricks apart one at a time. Follow the steps below to see how it is done.
Step 1: Selection Tool
Upload a portrait into the main editor, select the Tools icon, then select Selection from the pop-up menu. Select the first "block" that you want to move out of position by highlighting a thin horizontal rectangle across your eyes.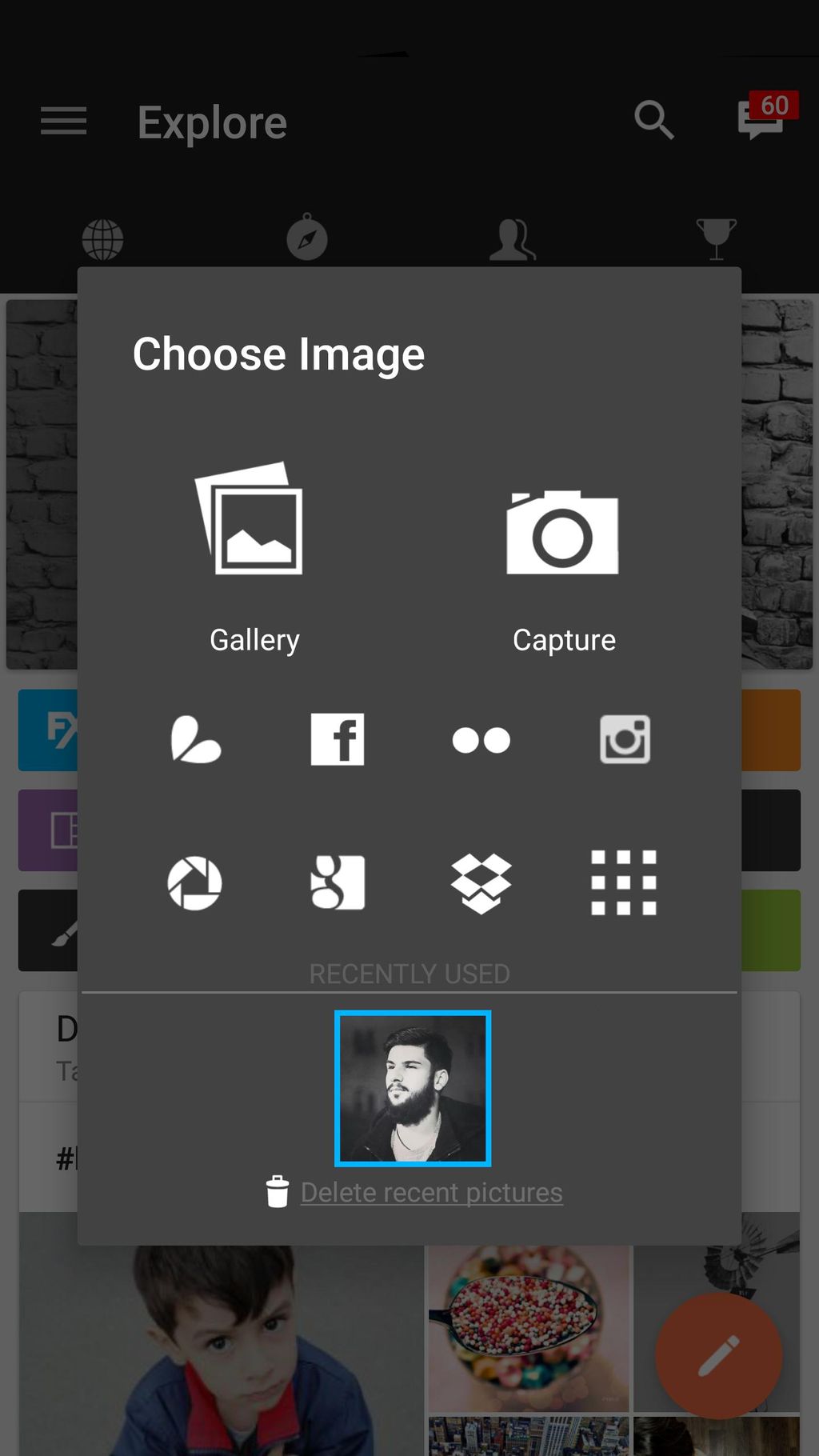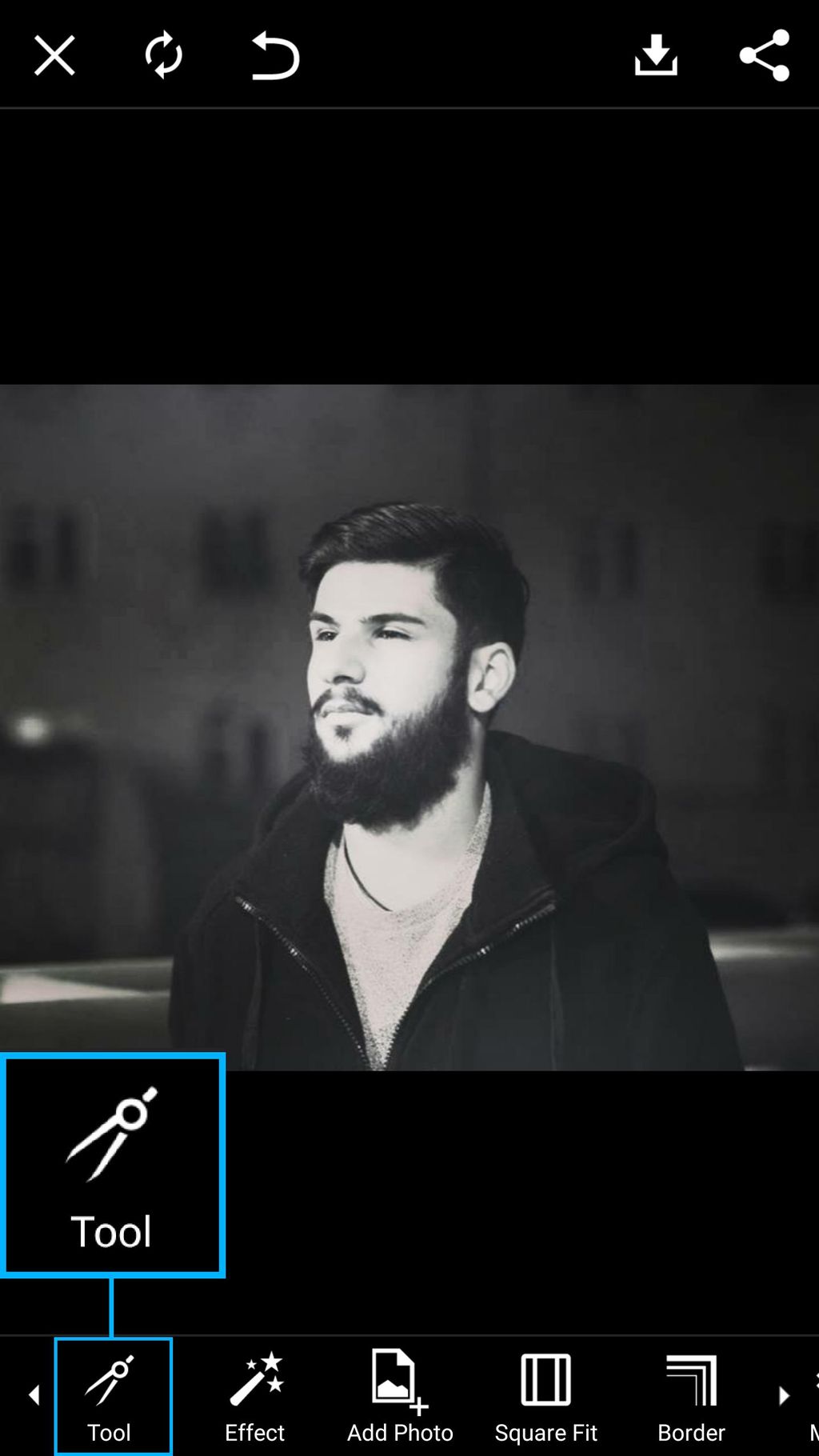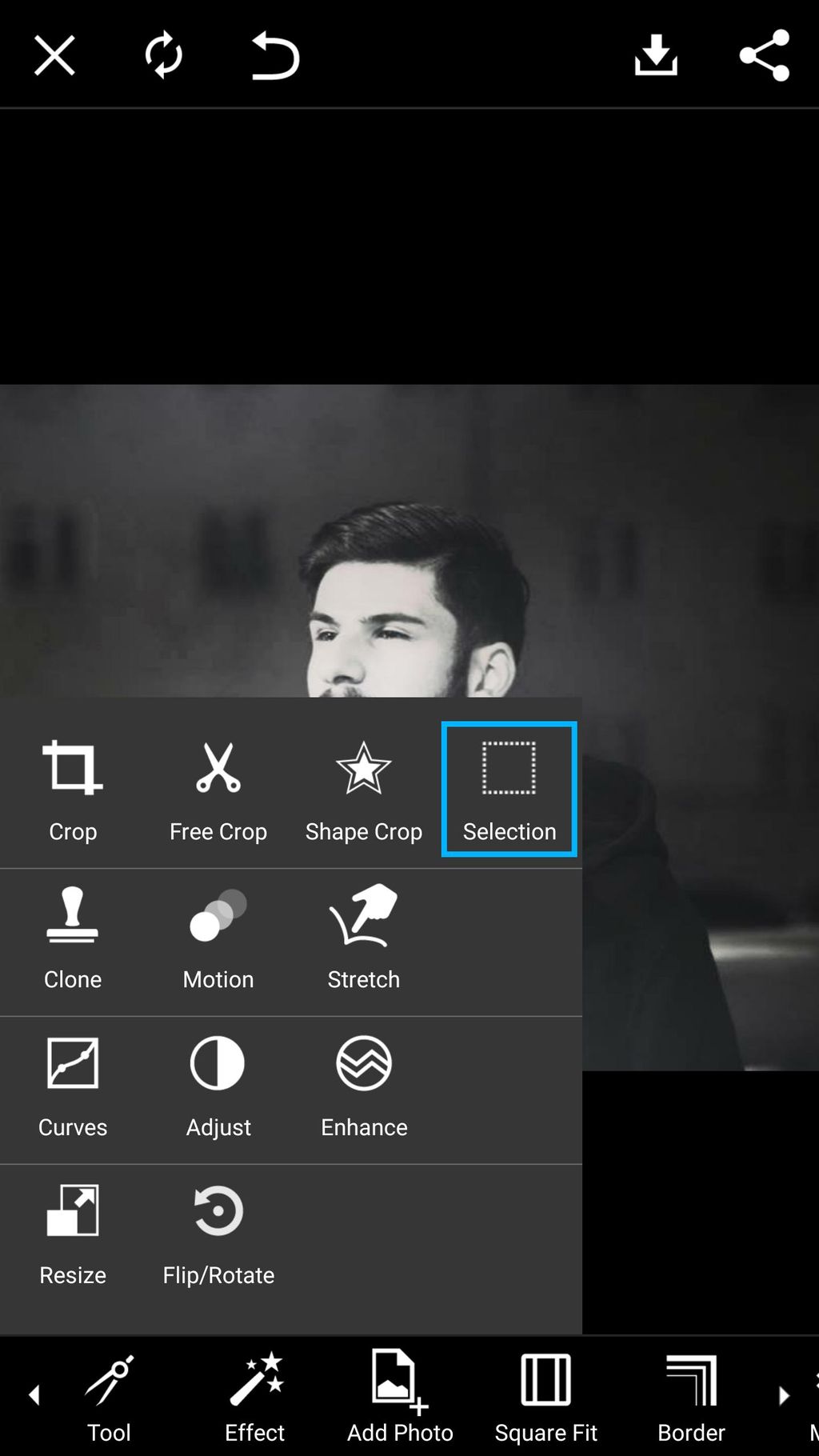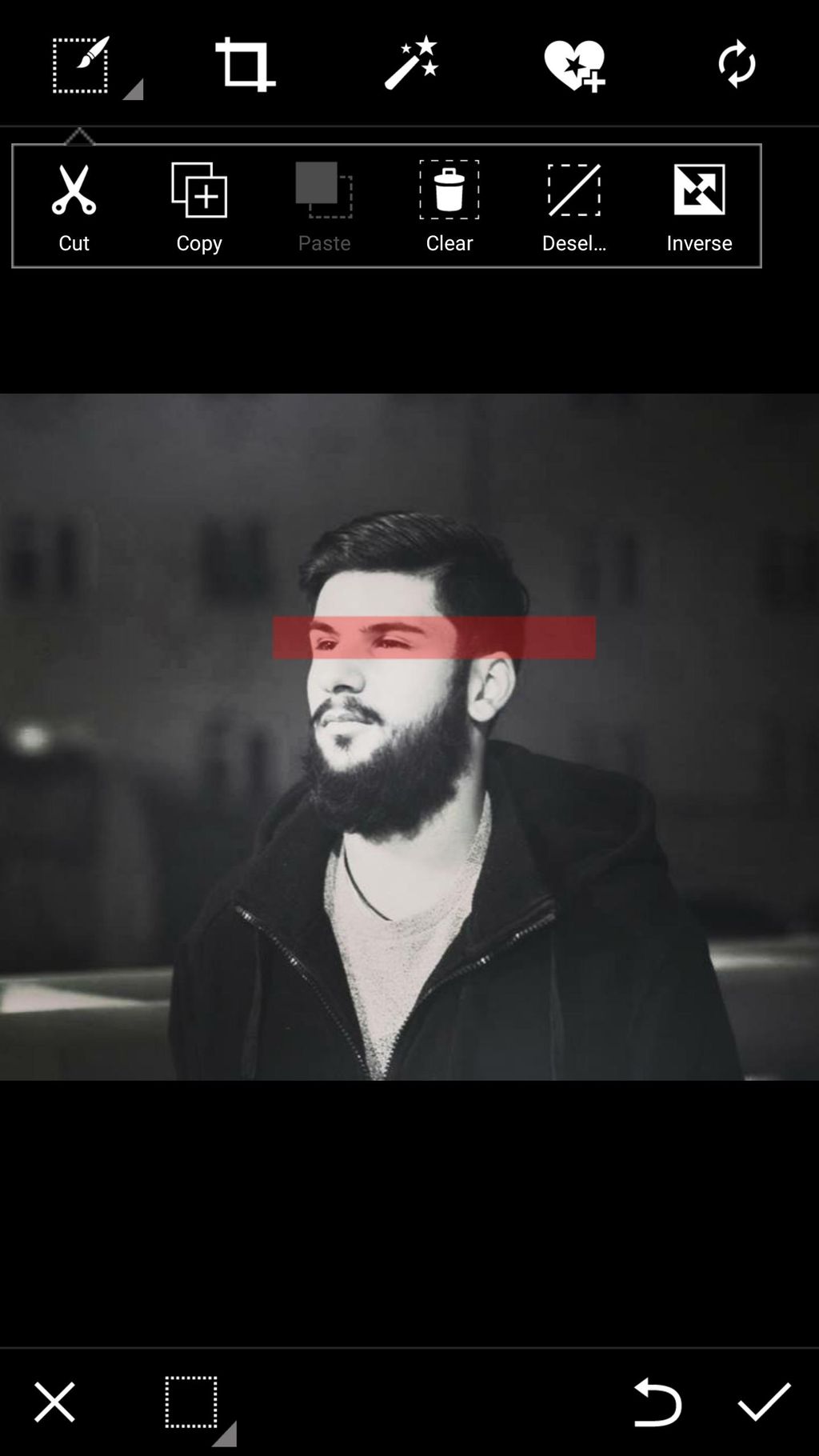 Step 2: Copy/Paste
Tap Copy then tap Paste. Move the Pasted rectangular chunk just a bit to the left or right of where it was taken from. Press the checkmark to confirm.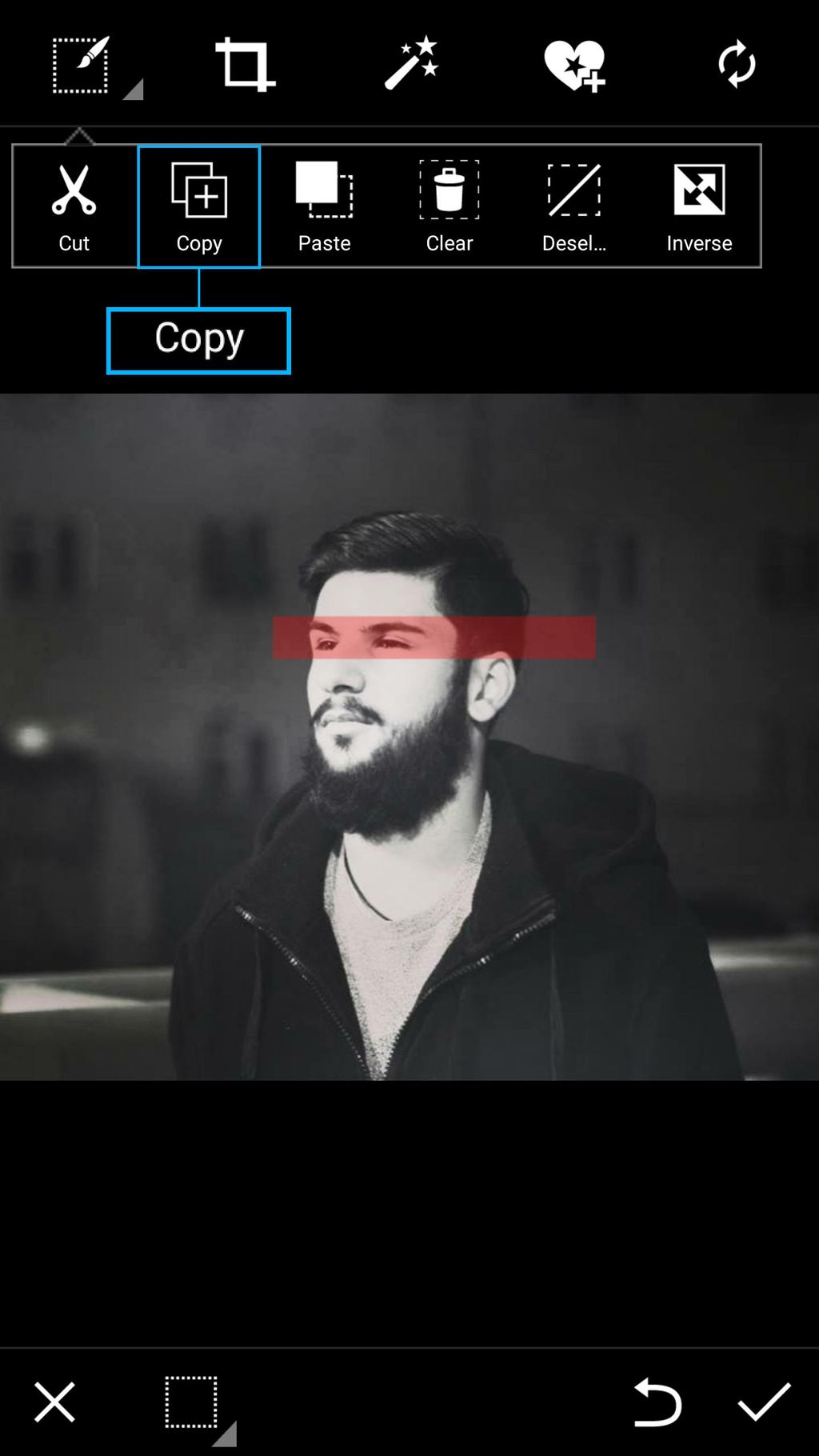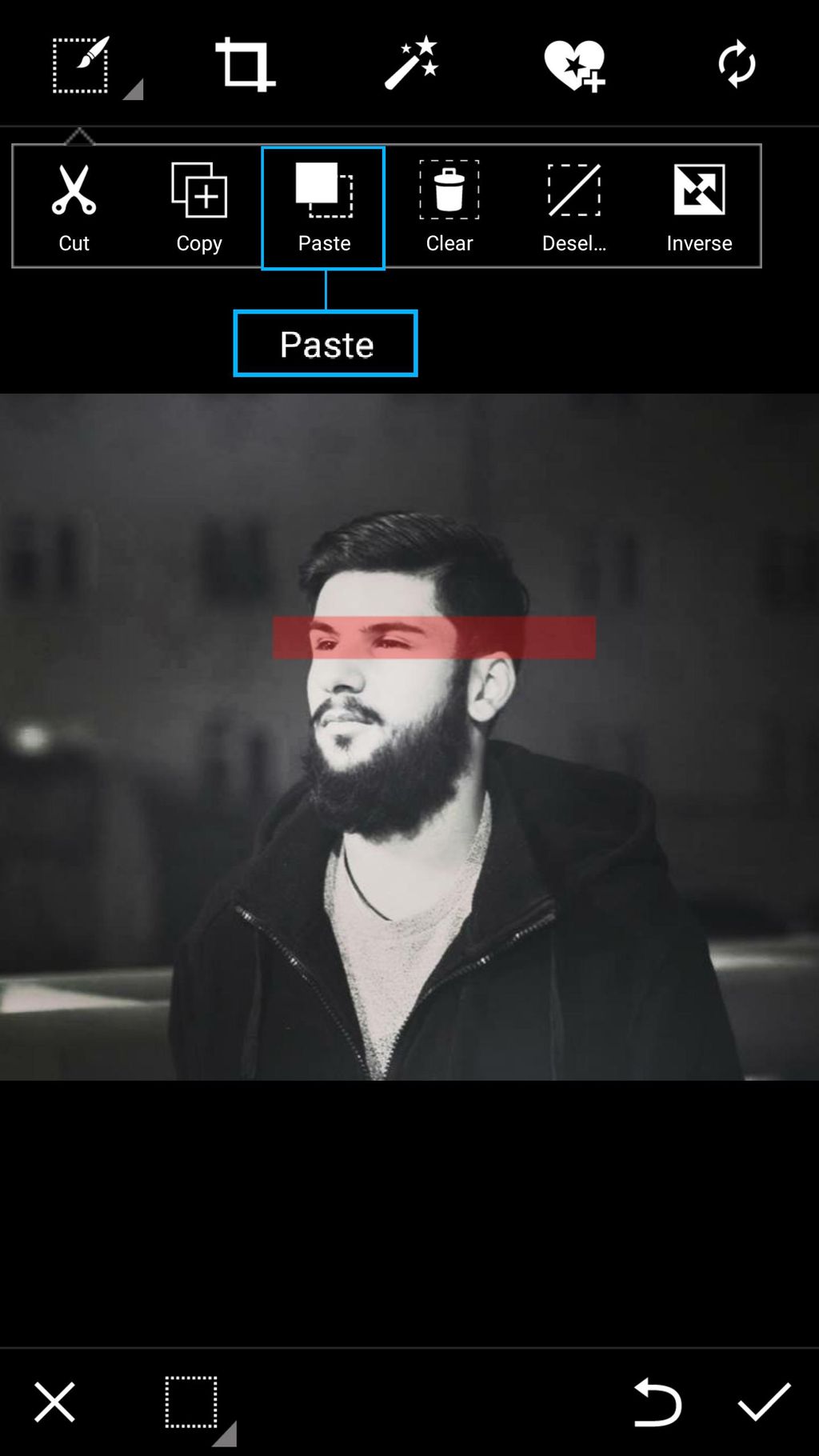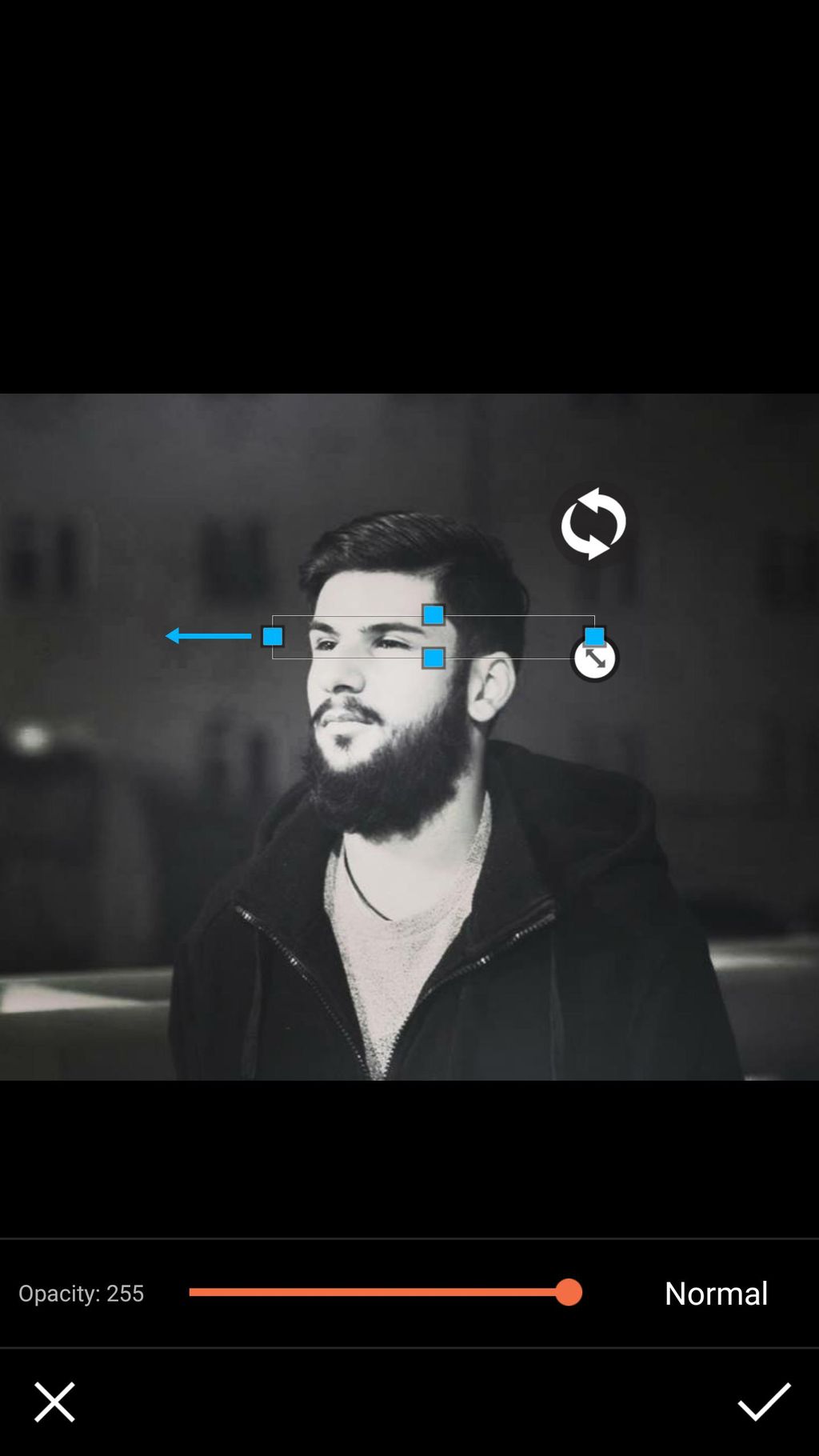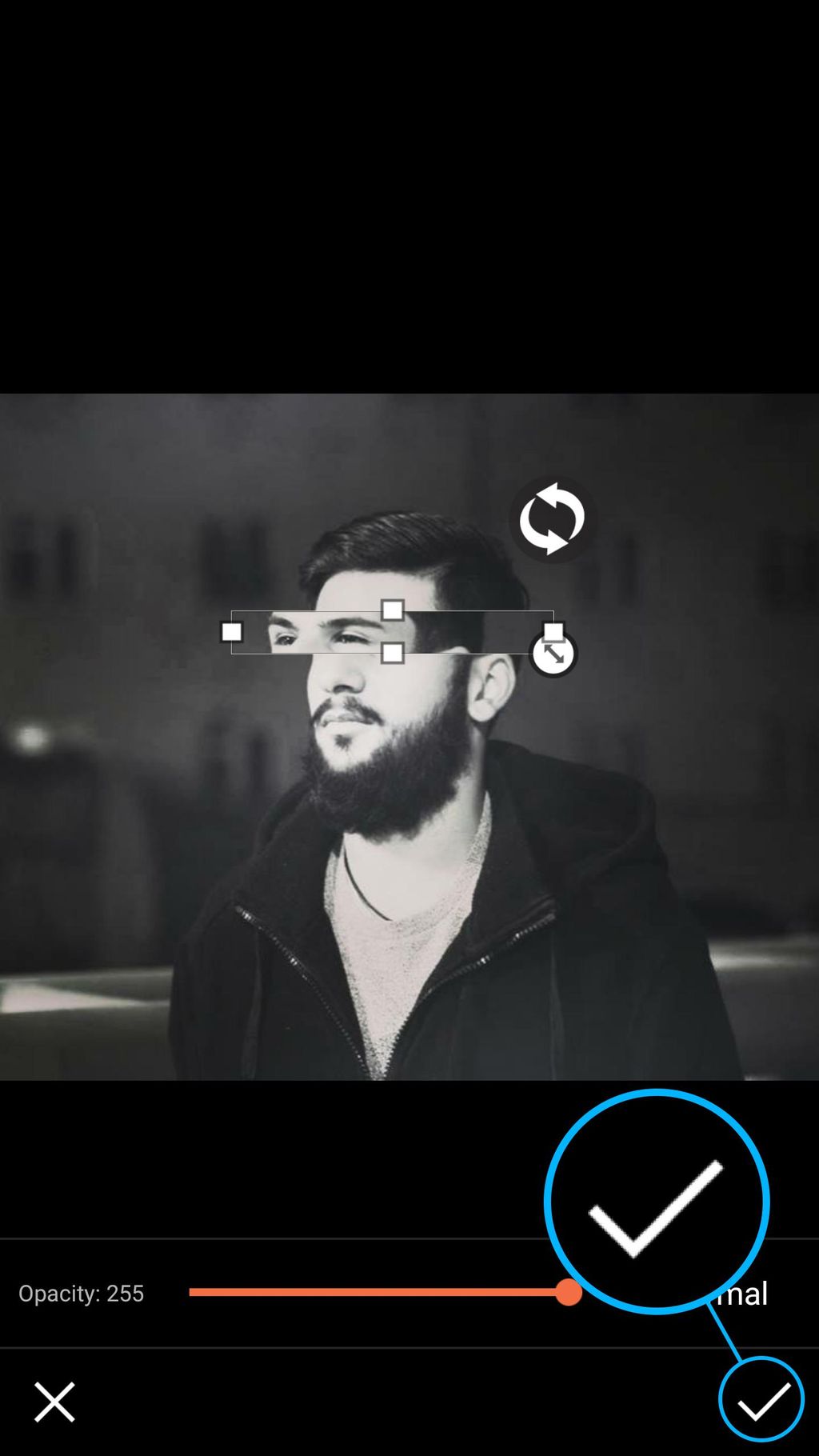 Step 3: Repeat
Repeat this process as many times you like. Selecting rectangular slices one right beneath the other and move them left and right in various degrees.