People often ask, "what is the correct shutter speed?" The surprising truth is, there is no one right or wrong answer. Ultimately the proper setting depends on how fast your subject is moving, and what you are trying to achieve. You can either choose to freeze a subject, or reveal its motion. Automatic options like the "sports mode" are unpredictable at best, typically serving up an array of blurry images. Instead of leaving this critical decision to the camera, here are some baseline settings to get you started with fast shutter speeds.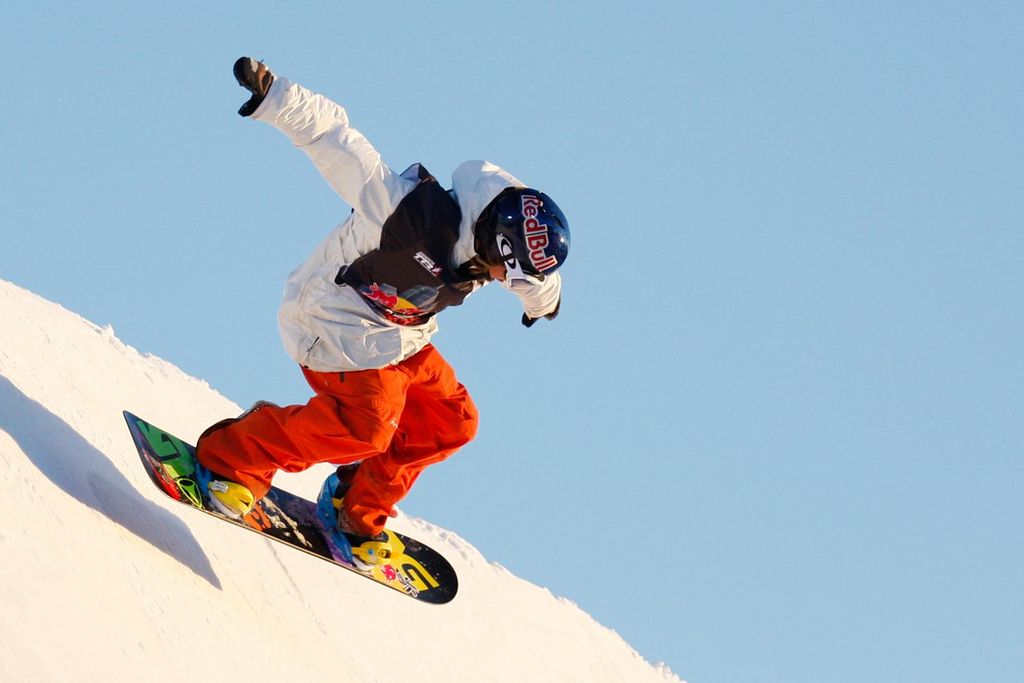 1/125
If you want consistently sharp photos, the slowest shutter speed you should ever hand-hold the camera at is 1/125 (pronounced one, one twenty fifth of a second). Anything slower, and the likelihood of camera shake increases dramatically. While features like vibration reduction and image stabilization offer some flexibility here, it's wise not to push your luck with slower exposure times. This becomes even more critical should you decide to print your favorites images. Even with a steady hand, tiny mistakes become large problems upon enlargement. Besides preventing camera movement, 1/125 is also suitable for freezing slow moving subjects like a portrait.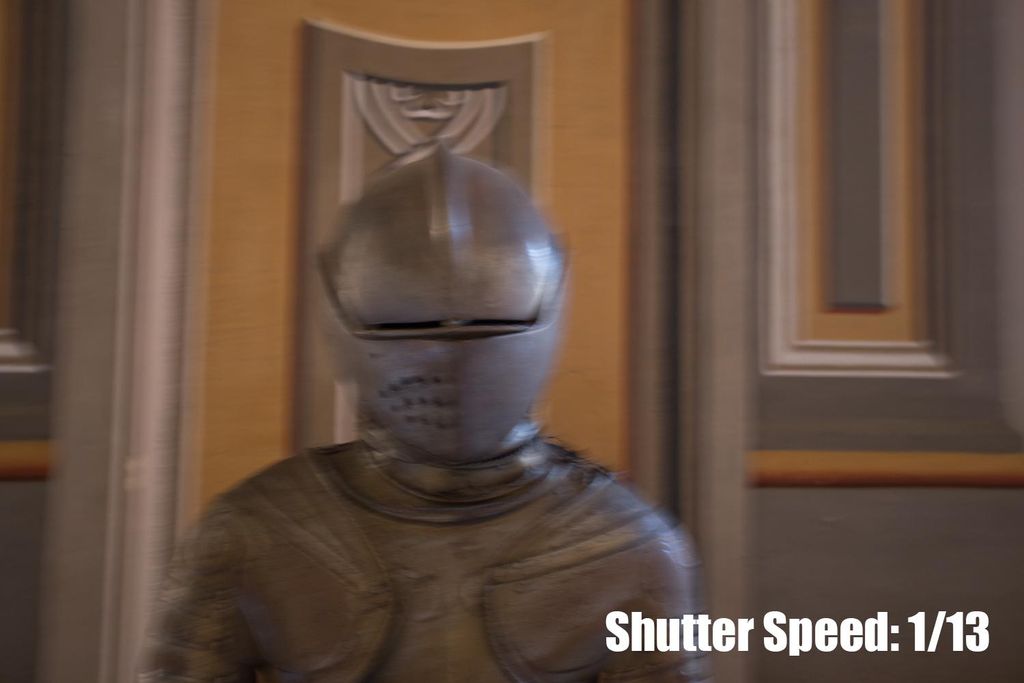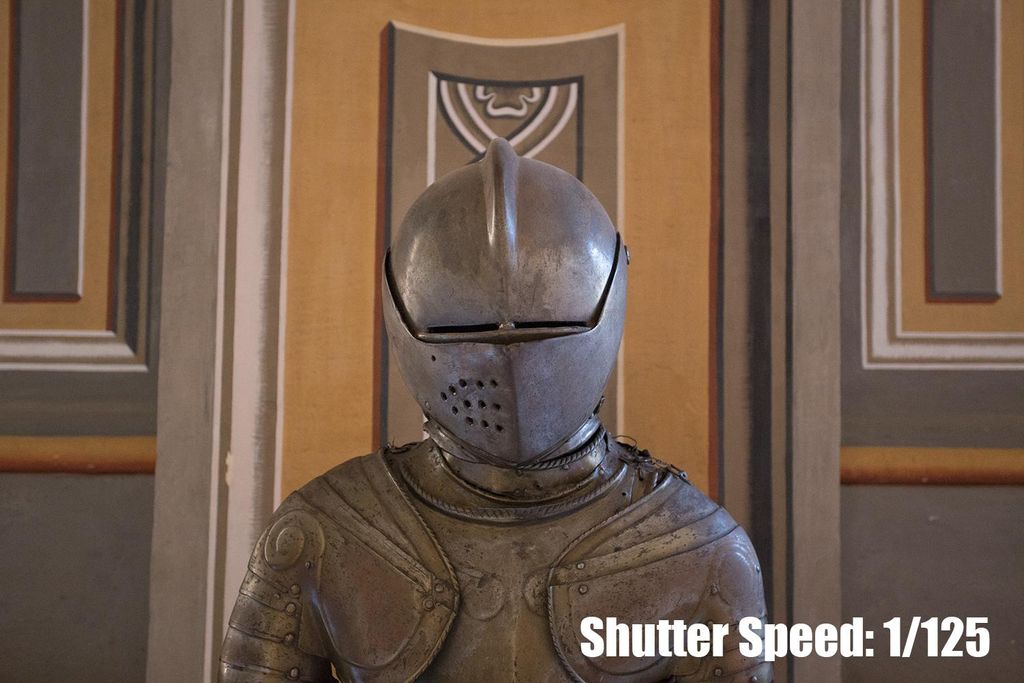 1/250
Photographing children at play and other agile subjects is notoriously challenging, even for those with years of experience. There is a specific shutter speed setting however that can greatly improve your results. At 1/250, you can stop motion and create crisp photos of memorable moments. If the room is dark, refrain from slowing down the shutter. Instead, raise the ISO to 400, 800, or even 1600. This is especially important in low light areas. By raising the ISO you'll enjoy a better overall exposure while retaining the fast exposure time.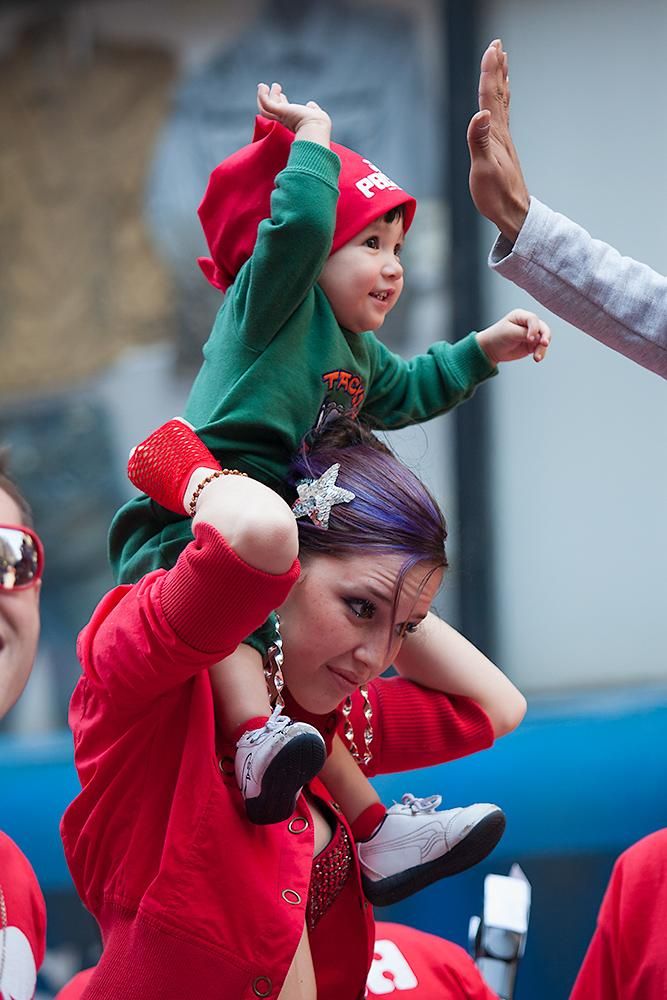 Bonus Tip: Problem photos are great training tools to help us learn from past mistakes. Before deleting blurry photos from your computer or camera, pay careful attention to what your shutter speed was. Notice how the soft images are usually the result of exposure times that are slower than 1/125. With this knowledge you can make adjustments the next time out.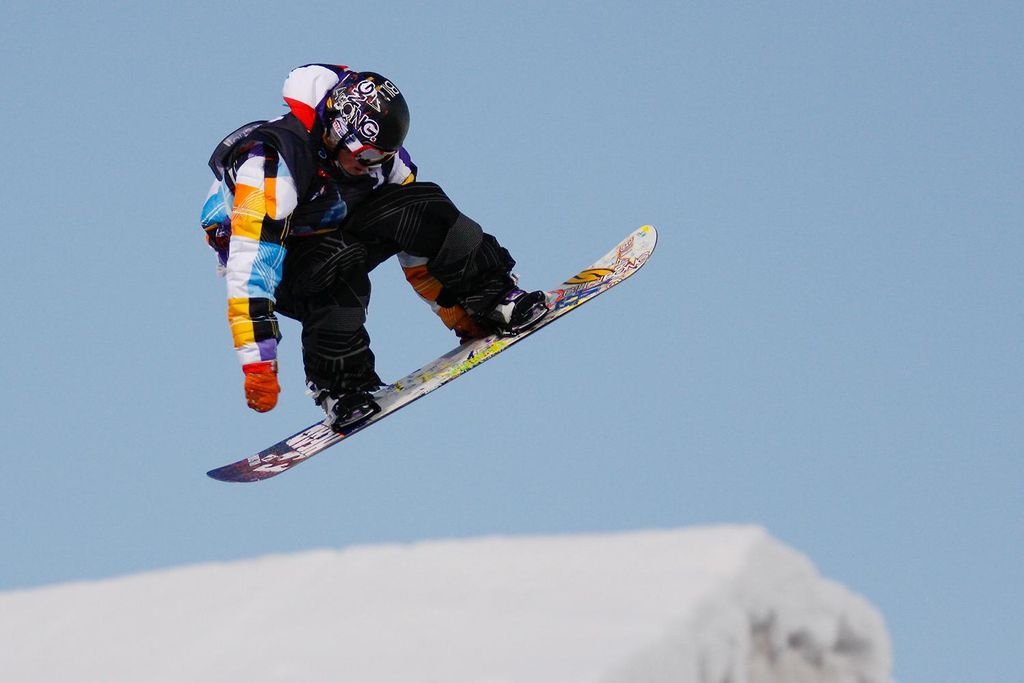 1/500
When photographing competitive sports, or any high action scenario, you will need to push the shutter speed even faster. Many of my favorite action sports shots were taken at 1/500. It's quick enough to freeze an athlete sprinting down a field without showing any motion blur. As you work with shutter speeds this fast, it's important to understand how it's affecting your exposure. Since the actual shutter is only open for a brief duration, it does not allow much light to reach the sensor. The raised ISO along with a wider aperture like f4 will compensate accordingly.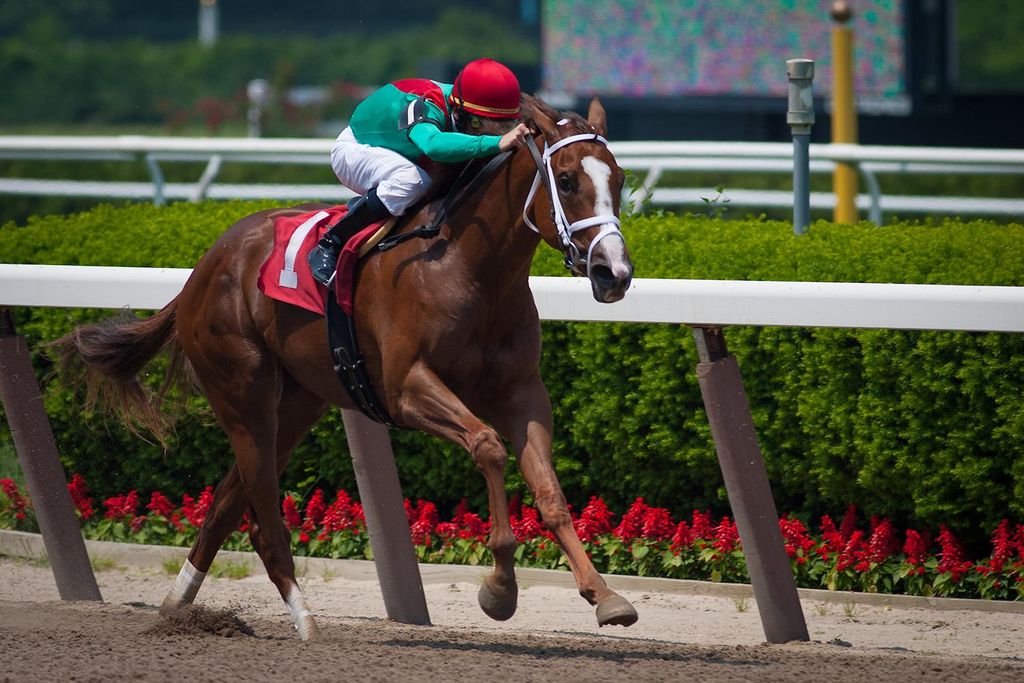 1/1000
Lightning fast shutter speeds like 1/1000 give us the ability to seemingly pause life. Thanks to advances in technology, you are capturing instances that the human eye wouldn't catch. I reserve this specific setting for the type of heart pounding action you find at air shows, or in extreme sports. To get a sense of just how fast this is, 1/1000 will freeze the spinning blades of a industrial strength room fan. It will also stop an F22 jet as it zooms past at 500 miles per hour.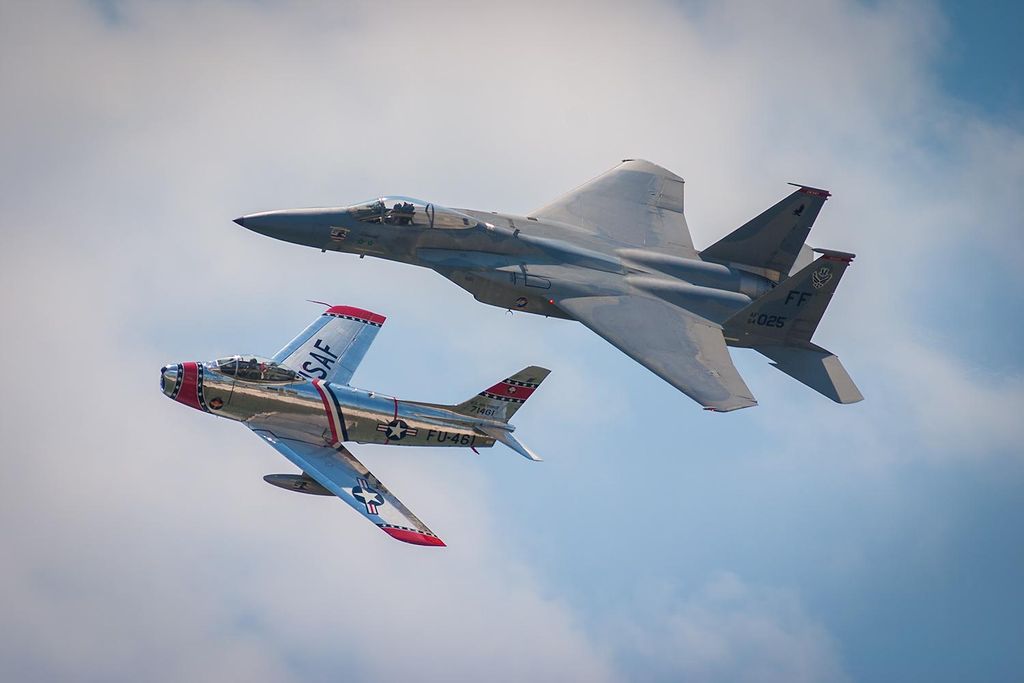 Whether you are photographing people, nature, or extreme sports, the correct exposure time is essential. Shutter speed is one of the prime ways that you, the photographer, can control the overall appearance of the photo. By freezing the motion of our subject, we have the ability to seemingly pause life, and take a closer look. In the next tutorial I'll detail creative use of long exposure times.
______________________________
Photos and Text by Chris Corradino