Capricorn Season: December 22 – January 19
Hi Capricorn fam!
Full disclosure: We already feel less accomplished about our day just being in your virtual presence. Don't let it go to your head, but your productivity level, ability to function at full capacity on ~ 4 hours of sleep, and dedication to a morning workout routine has us a little (maybe a lot?) jealous. By nature you're an overachiever, career driven, and a master of balancing all the things. Haters will say you're too 'intense' and need to chill out, but just remember not everyone can recognize greatness even when it's right in front of their faces ??‍♂️
The Tea on Your Upcoming Year ?
Love horoscope ?: You know that saying: "If it's too good to be true, it probably is?" THROW IT OUT THE WINDOW. JUST DO IT. Well, at least when it comes to your love life this year if you're a Capricorn woman or Capricorn man. The Universe is about to drop a pretty amazing person in your life. Don't let your practical Capricorn ways put out the fire before it even gets started! ???
Travel horoscope ?: Work, work, work, work, work! Rihanna's "Work" is basically the theme song of your life, but we have to warn you, turning down a vacation in pursuit of climbing the corporate ladder will almost definitely result in utter disaster this year. The much-needed refresh will only help you achieve your long-term goals, plus it'll be super Instagram-worthy! #BlameItOnAstrology
Friendship horoscope ?‍♀️: We're sorry to report that during Mercury retrograde you will encounter a high-stress situation that will require you to ditch your lone wolf mentality; that is if you want to overcome it. Don't hesitate to confide in a trusted friend. A fellow Earth sign (Tauruses and Virgos) will be able to understand what you're going through best, but the most important thing is that you get a second opinion! You're also super compatible with Scorpio and Pisces signs. 
Capricorn Photo Editing Guide
We created a Capricorn Zodiac Sign Photo Editing guide to help you shine equally as bright on social media as you do in real life where let's be honest, you're THRIVING.✨
Seeing a Capricorn with an unatural hair color in the wild is a rarity. It's not that you Capricorns are boring, you're honestly just too busy chasing after goals to stop by the salon! Plus, you gravitate toward more serious workplace environments that have less-than-trendy dress codes. ? That's where the Beautify Hair Color Transformation Tool comes in! It gives you the opportunity to showcase the fun, flirty side of your Capricorn personality we know you have in you, plus it's a total slam dunk on social media. ??
The '90s FLTRs have Capricorn written all. over. them. They're cool, versatile, and extremely dependable, just like you! 1991, 1992, 1993, and 1994 have yet to let us or our Instagram feeds down — they literally make everything look 100X better instantly! Get ready for your notifications to GO OFF. ❤️❤️❤️❤️ It's a Capricorn planet and we're all just living in it. ?
The Sparkle and Glitter Brushes were made for you ?. Of the 12 zodiac signs, you and Leos are tied when it comes to appreciating the finer things in life (see famous Capricorns Dove Cameron and John Legend for proof). Your general motto is "the shinier the better" and we totally support you for it. Still think the Sparkle + Glitter Brushes aren't quite snazzy enough? Add a Sparkle Mask to the mix for sparkle overload.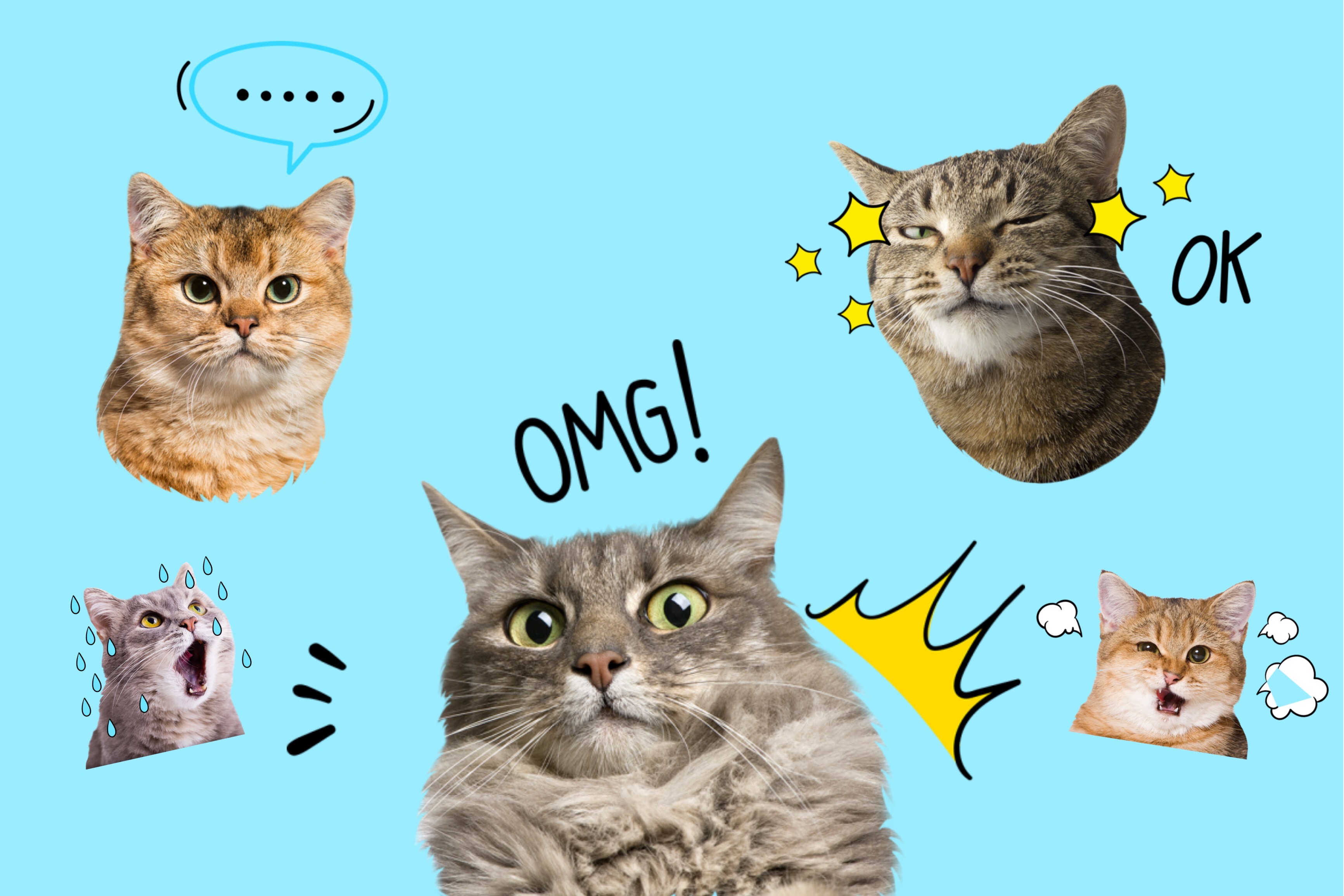 We're still having trouble understanding why your astrology symbol is a mountain goat and not a house cat TBH. You both prefer to socialize on your own terms, are generally unfazed, and enjoy living lavishly ✨ We could rationalize and say it's because G.O.A.T. stands for greatest of all time, but the universe doesn't speak slang. Anyways, the Catmoji Sticker Pack is here for you when you feel like being your salty lovable self ⁠— especially if that includes making petty Capricorn memes.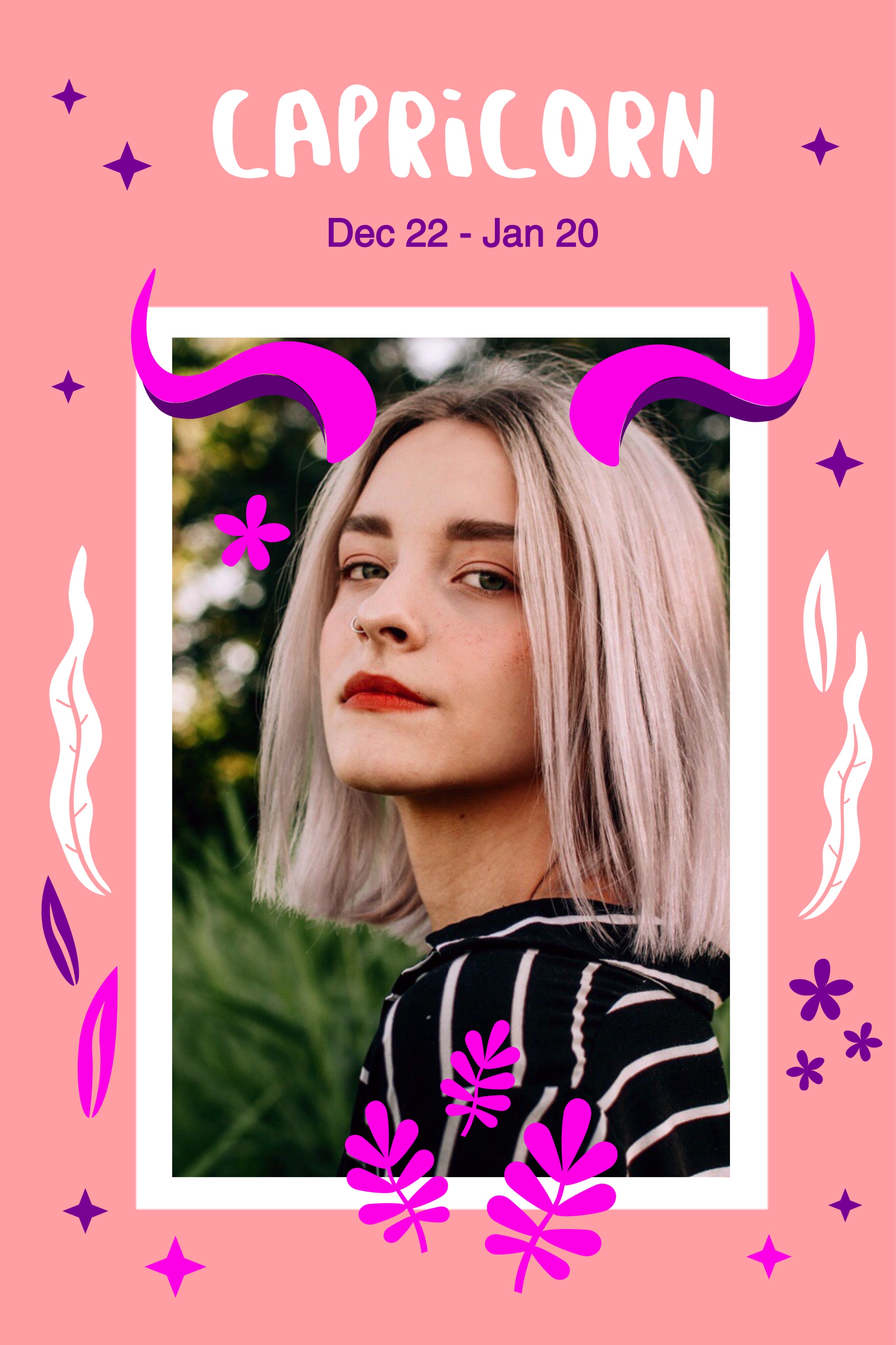 Proud to be a Cap after reading the above? You should be! Tell the world what's up with our Capricorn Template. Just select a fire selfie, save and post! Oh yeah, and did we mention it can be resized to Instagram Story dimensions in one click. ?
PicsArt photo and video editor, collage and sticker maker is the world's largest creative platform with more than 100 million monthly active users and influencers. PicsArt has collaborated with several brands and artists, including Disney, MTV, Dior, DJ Snake, Gwen Stefani, Maroon 5, 30 Seconds to Mars and more. Step-up your photo editing with thousands of tools, edits, backgrounds, stickers and filters. Awesome starts here! Download the app today, and upgrade to PicsArt Gold to unleash your creativity!