In this tutorial, we'll show you how to use PicsArt's photo editor to create magic in your photos. Conjure up a spell with a cloud of smoke, and your followers will be enchanted by your art! Read on to learn how to do it.
1. Open an image of yourself as if you're holding something.
2. Tap Add Photo and select a picture of clouds.
3. Tap on the magic wand icon and apply the Color Gradient Effect, located under the Pop Art section.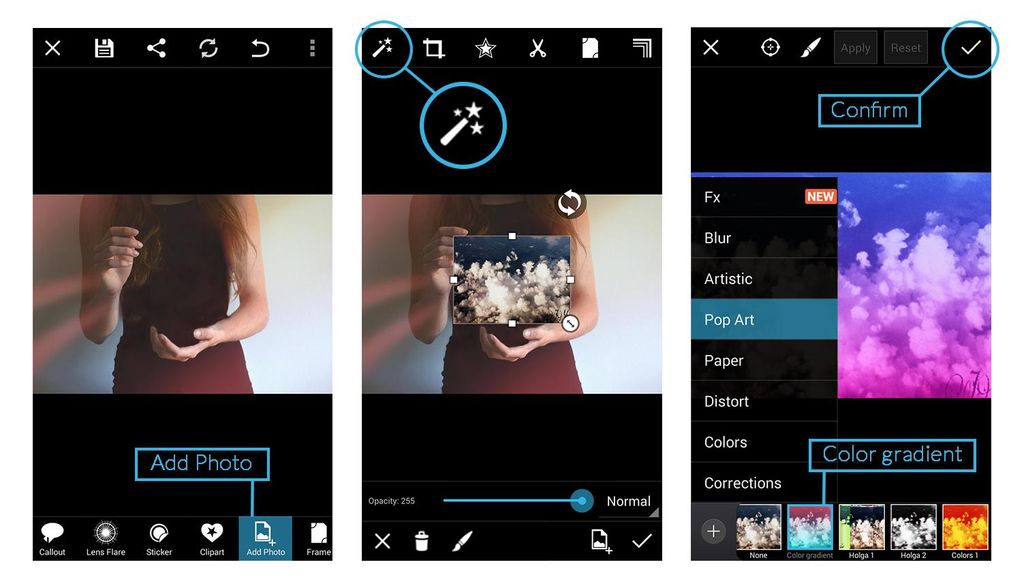 4. Tap on the paintbrush icon, select the Eraser tool, and reduce the hardness of your brush. Use your finger to erase unwanted parts of the image. Tap the checkmark to confirm.
5. Use your fingers to adjust the size, location, and orientation of the cloud. Tap the checkmark to confirm, save your work, and then share it on your PicsArt profile!