There's nothing like practicing the art of self-love to give yourself a confidence boost. No one knows this better than Nicki Minaj and Beyonce, who started practicing back in 2015 when they teamed up to drop "Feelin' Myself," a song oozing with confidence. As usual, the two queens were onto something as a self-esteem craze swept the globe. Flash forward to 2017, and sure enough the topic of self-love is still popping up everywhere. In honor of this empowering and necessary art, we created this #mirrored photo edit that's all about you. Read on to see how to get your daily dose of self-love with PicsArt photo editor and collage maker.
Download PicsArt

photo editor

and

collage maker

for

iOS

,

Android

, or

Windows

.

Open your picture in the

photo editor

. Tap on the Tools icon and select on the Motion Tool.

Outline yourself, then drag the selection to the right. Adjust the Opacity to 100, and the count to 18.

Tap on "Free" and drag the selection in a clockwise circle. Tap on "Apply" to save.

Tap on the Effects icon and select the Distort tab. Tap twice on the Mirror icon, and select "Mode2." Use the Offset slider to adjust the positioning. 

Tap on the square icons in the top toolbar (to the right of the eraser) to apply the effect.

Select the Mirror Effect again.

Select "Vertical" and "Mode2," then adjust the Offset slider. Tap "Apply" to save.

Tap on Effects > Retro. Tap on the Retro icon again to open the settings panel, adjust the fade to 50, then tap "Apply" to save.

Tap on the arrow in the top right corner to finish. Save your photo collage and share it on PicsArt with the hashtag #Mirrored!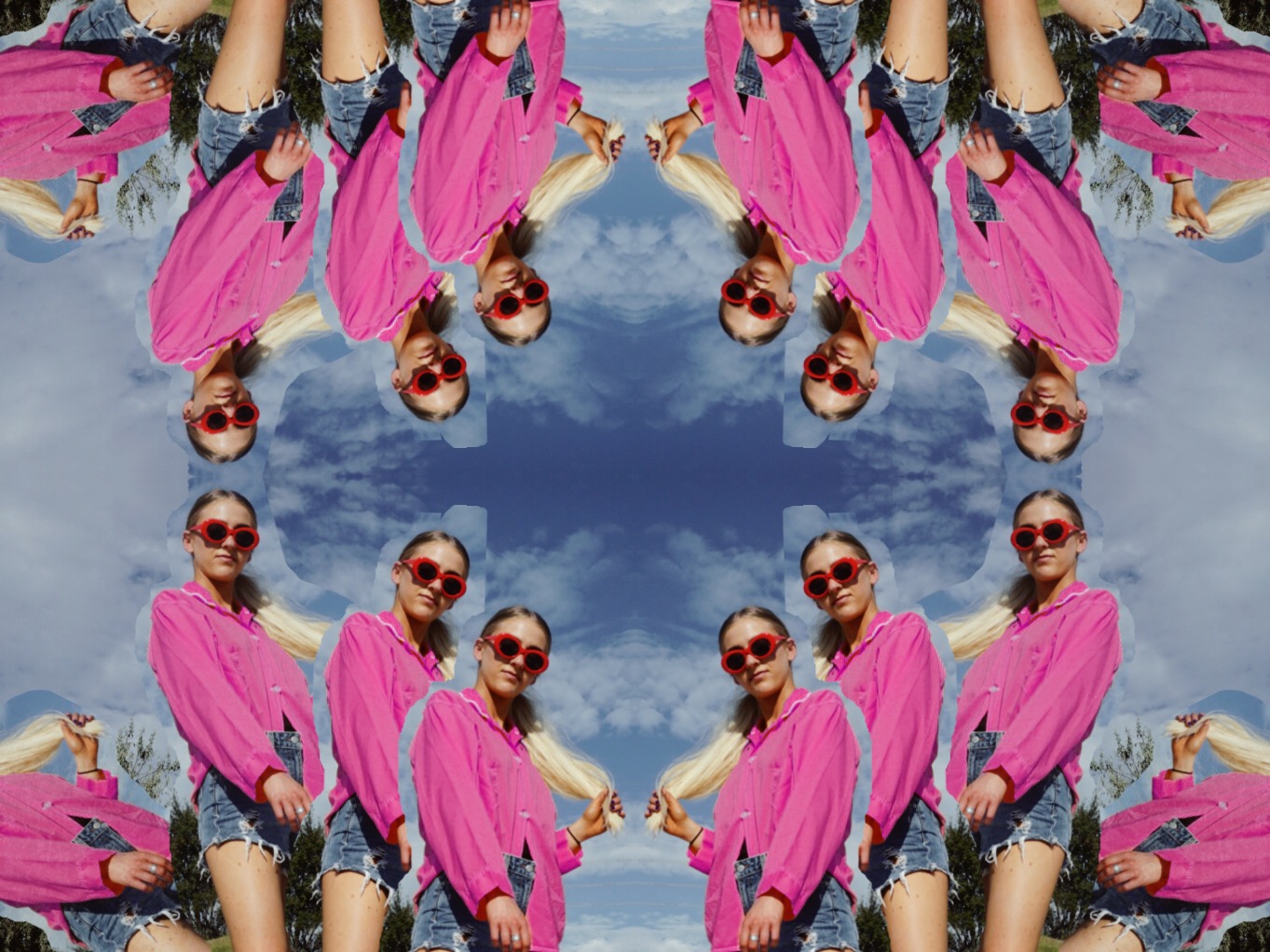 via PicsArt
PicsArt photo editor, collage maker and sticker maker is all about you. If you haven't tried it, you're missing out! Remix free-to-edit pictures into awesome collages and memes. Download the app to get in on the action.