National Promposal Day is today, and the bar has been set pretty high. From using live animals to making punny food poems, there's really no limit to what you can do. Promposals are a risk, but don't stress! We're here to help you get that special someone to say yes to prom with this super cute, super easy promposal photo collage.
Using our Cutout Tool, a text overlay and PicsArt backgrounds, you can create the perfect picture collage with PicsArt collage maker. Then, secretly change your contact photo in your prom date to-be's phone (we'll leave it to you to figure out how to do that), make that phone call and the rest is prom history! How could they say no to such a stealthy and sweet promposal?
Download PicsArt photo editor and collage maker for iOS, Android or Windows. Tap on "Get Stickers" and download the Space Backgrounds pack. Tap on the Use button and choose your favorite background.
In the photo editor, tap on the Add Photo icon and choose a picture of the person you're asking to prom.
Tap on "Cutout," use your finger to outline them, and tap on the arrow in the top right corner. Use the eraser to refine your selection, and tap on "Save." Repeat to add a cutout of yourself to the photo collage.
Tap on the plus sign at the top of the screen and select "Text." Type "PROM?" and confirm.
Select your font (to see all of the available font packages, tap on the pink plus sign in the bottom left of the screen). We went with the Varsity Fonts pack.
Tap on Stroke > Color and select a bright pink color. Tap on Thickness if you'd like to change the thickness of the border. Place your text on the photo collage and adjust the size.
Repeat steps 4-6 to add the plus sign and the equal sign onto your picture collage.  When you're done, tap on "Apply."
Back in the photo editor, tap on the Draw icon in the bottom toolbar. Use the color chooser in the bottom left corner to select the same shade of pink, and tap on the paintbrush icon to select your brush. Outline your cutouts.
If you'd like to add a crown (you guys deserve to be prom king/queen, after all!) Tap on the Add icon and select "Sticker." Add crowns from the Love pack.
Tap on "Apply" when you're done, and then tap on the arrow icon to finish. Save your photo collage and then pop the question! Don't forget to share your edit on PicsArt with the hashtag #Promposal.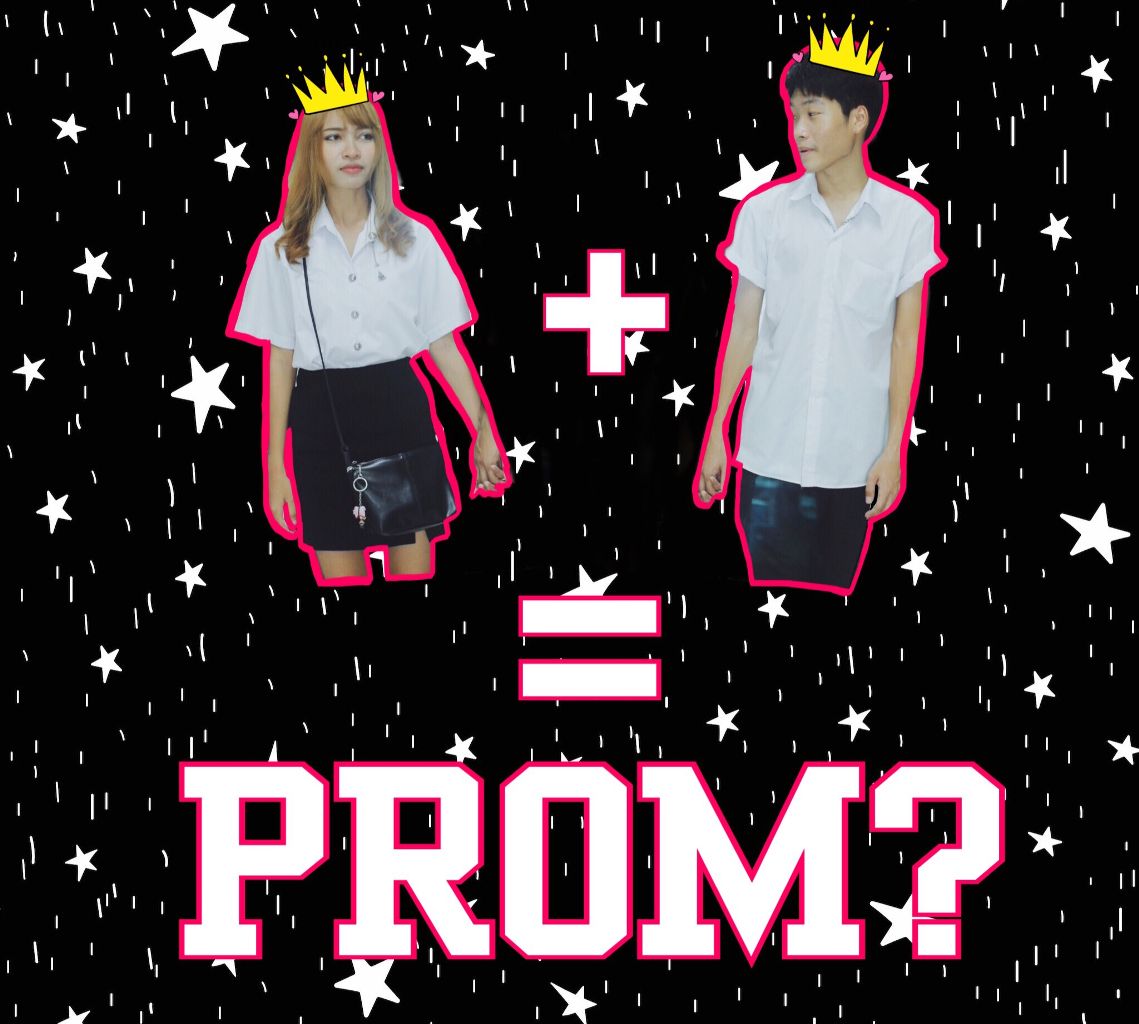 PicsArt photo editor and collage maker is all about you. If you haven't tried it, you're missing out! Remix free-to-edit pictures into awesome collages and memes. Download the app to get in on the action.