Step inside PicsArt user Victor's (@victorsvistunov) profile — and equally beautiful imagination — and your mind will be blown. His super cool tree house edit isn't like any standard tree house you've ever seen. With layers upon layers, including a gushing waterfall and serene background, it looks more like a scene from a Tim Burton movie.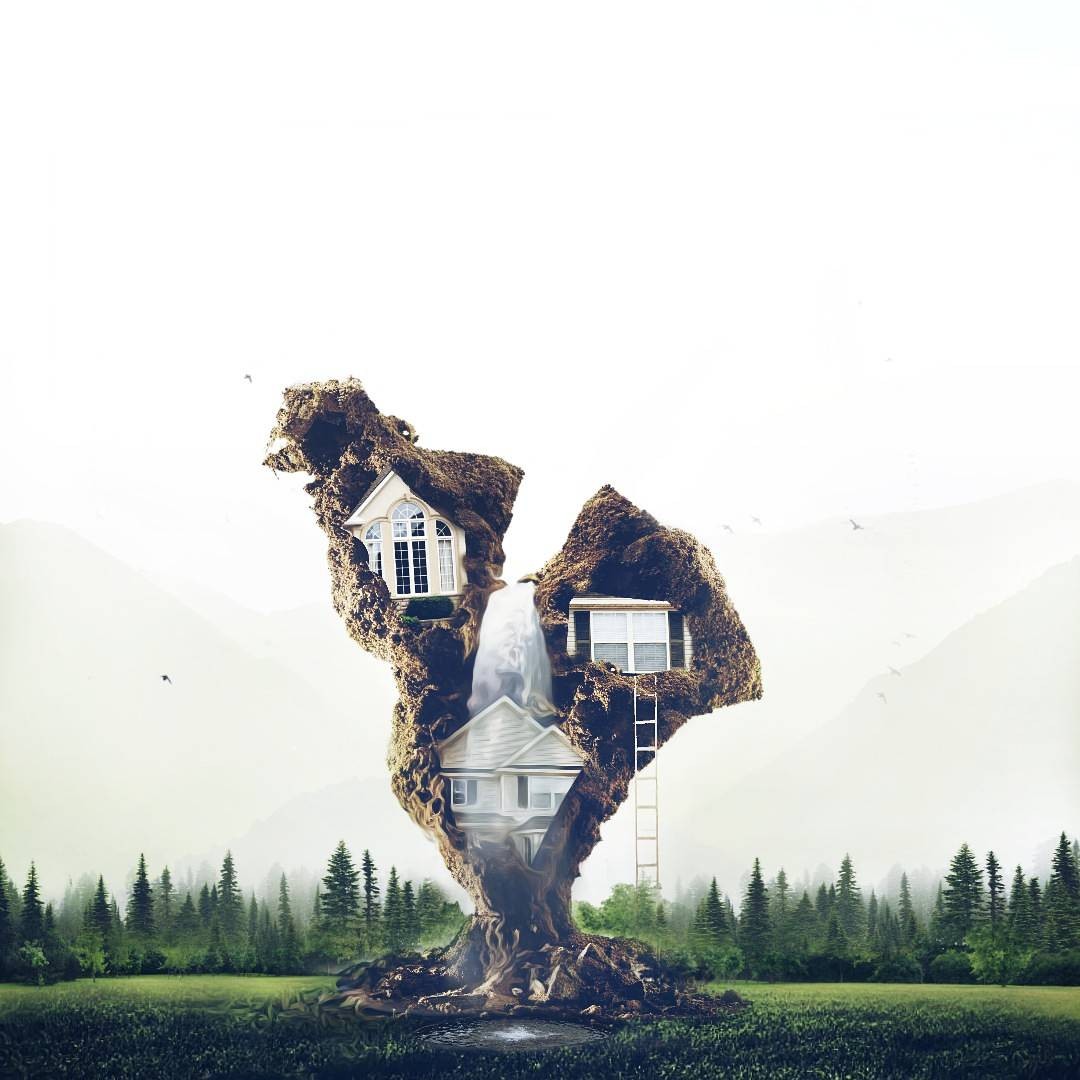 via PicsArt
Victor utilizes the Clone Tool with almost all of his edits. "With the Clone Tool, your work becomes perfect." Since his edits can get complicated at times, Victor recommends gathering as many photos on your phone as possible. "With all those files, you can come up with an idea easily," he says. "Another tip is to look for beautiful backgrounds, which in my opinion, is the first and hardest step."
To get your profile recognized, Victor encourages you to create your own unique style of editing. He draws inspiration from many other artists — including Instagram user @hey.luisa — and some of his favorite PicsArt users, including @bzein, @sahimdabir, @isr4el and @cinnaavox.
Before we step into Victor's mind to learn about his photo editing process, here are a few fun facts: he's only been in the photo editing world for a year (impressive!), and while editing has become his hobby, he wants to become a doctor someday. And now, on to the tutorial!
PicsArt photo editor, collage maker and sticker maker is all about you. If you haven't tried it, you're missing out! Remix free-to-edit pictures into awesome collages and memes. Download the app to get in on the action.