Patterns: the human eye loves them. We subconsciously like order, and we also have a knack for recognizing even less obvious patterns like those found in nature. Repetitions are all around us, from a field of flowers to the most intentional geometric designs of abstract art. Since we seek these patterns out, it makes perfect sense that we also enjoy creating them. 
Repetitions range in their formality. In the field of flowers example, the pattern has nuance. Each bloom is slightly different, but the overall effect is pleasing to the eye. On the other extreme, there are rigid, perfectly-repeating patterns like those of embroidery or tile work. Finally, there are less evident patterns, like those containing many similar shapes but do not necessarily follow a measured placement plan. Just think about the leaves on trees. They create patterns ever so naturally, but they do not follow strict lines and bounds in any way whatsoever. 
Understanding the importance of patterns helps you become a better creator. The definition of repetition in art is simple enough: it refers to a style that features repeating colors, shapes, and lines. What's more, it's almost instinctual to include patterns in the artwork we make, partly because they're so pleasing to the human eye but also because they're part of the history of the craft. A prime example of repetition in art is that of the color-blocked, patterned portraits of Andy Warhol. Now some of the most recognizable, coveted works of art, these days Warhol serves as a guide for many. That is, most of us have grown up seeing these paintings or versions of them, so as creators, this reference and others like Warhol are undeniably part of our artistic toolkit. 
4 Artists that Use Repetition
Don't take our word for it; see the power of patterns for yourself. Using virtual libraries and museums, you can explore some of the world's most famous and pleasing patterned compositions. Study what you like about them and what you can transfer to your own work. Below, we'll get into where and how to use patterns to upgrade your creations, but first, let's take a virtual walk around the ever-expanding gallery of the internet. 
In addition to Andy Warhol,

Keith Haring

is one of the most famous pattern artists

of recent times. These days, his work appears on clothing, coffee mugs, and beyond. Whenever we see his emblematic repeated outlines of the human figure, no matter in what form, our minds go straight to his original works. The repetition in these pieces makes us feel like part of a community as humans living in the modern age, and perhaps that's why these particular works are so pleasing to us. Not only are they full of eye-catching patterns, but they also make us feel something.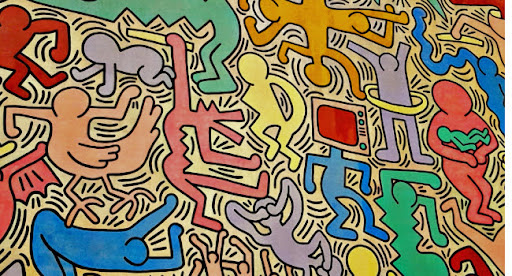 2. Yayoi Kusama is famous for dots, so much so that her work, which ranges from giant pumpkins to painted trees, is instantly recognizable. While the circle may be one of the oldest shapes in the book, Kusama's distinctive style, which features different sizes of this perfectly-rendered shape on contrasting backgrounds, seems new and fresh, even in the world of contemporary art.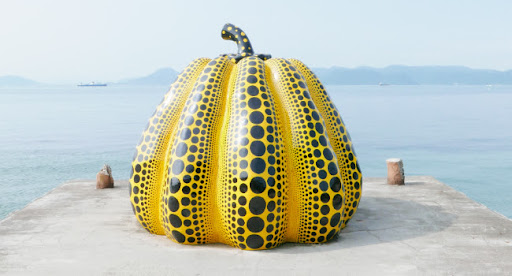 Photo by Victor Lu via Unsplash
3. Gustav Klimt provides another strong example of patterns in art, and his work widens our understanding of how repetitions can function. A bit less literal, Klimt's repeated swirls help make up the "whole" of a painting, defining more prominent, recognizable figures like human forms. If we think about patterns as a technique that is not limiting but instead full of possibilities, we start to understand how these repetitions appear everywhere. Call to mind Van Gogh's Starry Night if you need an example; the swirls in the night sky aren't all that different from Klimt's, theoretically, at least. We'd argue that VanGogh's swirls are another kind of pattern – a bit more erratic and whimsical, but a repetition indeed.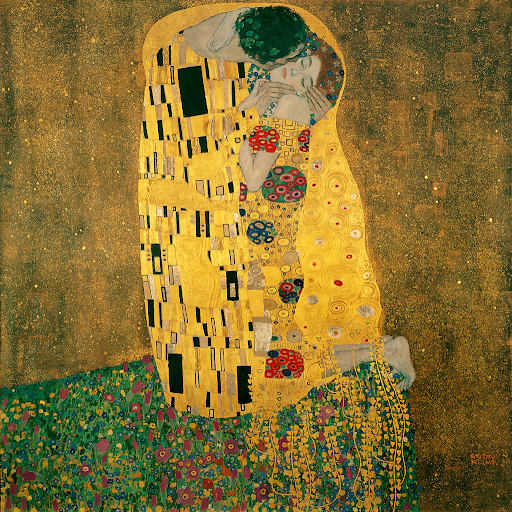 Gustav Klimt, Public domain, via Wikimedia Commons
4. Bauhaus artists often used repetitions and in a range of ways. Kandinsky patterned geometrical shapes in abstract, asymmetrical compositions. Mondrian went a bit more literal in his famous color block paintings by squaring off primary colors in eye-pleasing blocks. Then, there were artists like Anni Albers, who broke the rules by playing by them. This artist stuck to methodical repetitions in textile work and beyond to make pieces that simultaneously represent the modern era and traditions of the past.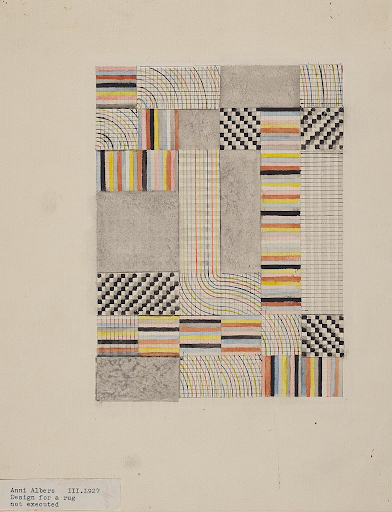 Art is a word, CC BY-SA 2.0 <https://creativecommons.org/licenses/by-sa/2.0>, via Wikimedia Commons
Why Use Repetition In Your Work
Take a hint from history's great artists: Patterns have staying power. As we've mentioned, your viewers will love them. That said, you don't have to use repetitions in everything you do intentionally. Your composition will most likely contain a nod to this common form, but you don't always need to be thinking about how to include repetitions either. 
Photos 
In photography, it's all about finding repetitions in your environment and capturing them. Again, you can do this to whatever extent feels right in a particular composition. If you're taking nature photos, focus on the veins of leaves of a row of blades of grass. These naturally-occurring patterns are everywhere and can help create both a sense of detail and volume. 
Painting, Drawing & Graphic Art 
When you're creating an environment at your own hand, you can add patterns precisely as you see fit. Use the artists above as points of inspiration for your next modernist painting, and make a geometric work with bold colors and strong lines. Try out less literal representations in more realistic works by patterning elements representing the natural world like flowers and stars. 
Fun Stuff
Patterns are perfect for cell phone backgrounds, funky portraits, and beyond. Remove the background from your favorite selfie and stick a fun repetition in the photo in its stead. The result will be a pop-art piece that looks fun and unique. Also, use patterns to create minimalist home screens for your devices. You can stack colorful geometric objects or use some of the artsy photo options Picsart has available for users. You can learn where to find these in step 3 of this tutorial.
Picsart is a full ecosystem of free-to-use content, powerful tools, and creator inspiration. With a billion downloads and more than 150 million monthly active creators, Picsart is the world's largest creative platform. Picsart has collaborated with major artists and brands like BLACKPINK, the Jonas Brothers, Lizzo, Sanrio: Hello Kitty, I am a Voter, Bebe Rexha, Maroon 5, One Direction, Warner Bros. Entertainment, iHeartMedia, Condé Nast, and more. Download the app or start editing on web today to enhance your photos and videos with thousands of quick and easy editing tools, trendy filters, fun stickers, and brilliant backgrounds. Unleash your creativity and upgrade to Gold for premium perks!