Put away the scissors and glue stick because the 21st-century collage is here. That means it's easier than ever to add customized virtual layers to your mood board, Instagram post, or holiday card and make it your own. 
Clip art, or stickers, are great for adding dimension and context to a design. They allow you to place holiday-themed images on top of a photo to make it more festive or use custom cut-outs to insert objects that weren't originally in the photo. You could perhaps add a flower to your hair or a book to an empty coffee table. Whatever it may be, clip art allows you to let your imagination run wild, layering fantastical custom stickers to make a new-age collage.
Be Realistic 
If you feel like your photo is missing something, you can drop it in by making a custom sticker. The great thing about creating bespoke clip art is that you can cut and paste pieces of one photograph into another. This means that your final image still looks realistic, even after having made these additions. You're not adding in a cartoon graphic of a flower; you're adding in a realistic cut-out of one. 
Open the

Picsart mobile app

and click on the purple plus sign at the bottom of the screen to start a new project. Your photo library will appear.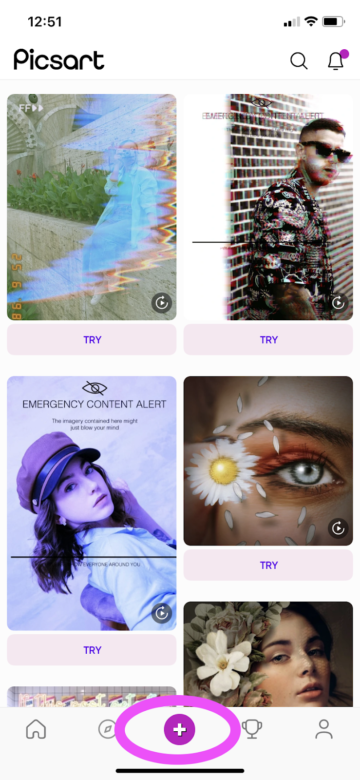 2. Choose the photo from which you wish to make your cutout. If you don't have a photo that fits the bill in your personal library, try searching our free photos. Click on the image you want to use, and you'll be taken to the editing screen.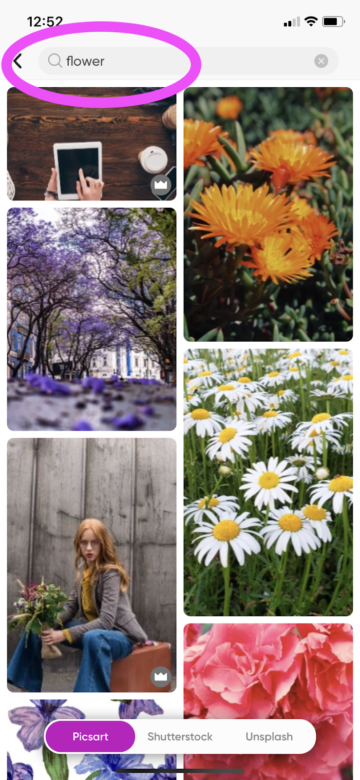 3. Scroll to the right on the toolbar at the bottom of the screen until you find the Cutout tool, and click on it.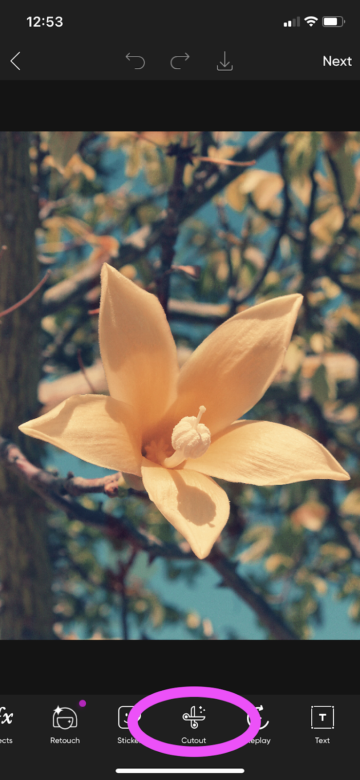 4. Depending on how complex the image is, you might be able to use some of our ready-made options to make your selection. If your photo has few elements, our auto-selection tools for Person, Face, and such may be able to do the tracing work for you. Click on the one that fits what you are trying to cut out and if the selection looks pretty close, jump down to step 6.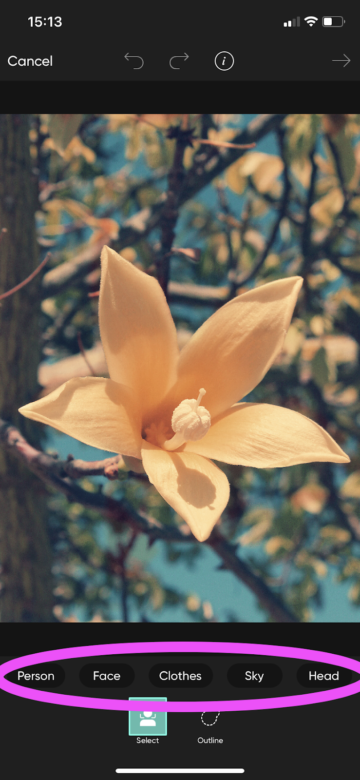 5. If you don't use our automated tracing options, you can manually make your cut-out by clicking Outline and drawing a perimeter around the border of the object you want to cut out.

Pro Tip: Click on the small white arrow on the Outline icon to make the Size slider appear. This will change the width of the tracing tip. Making it smaller will help you to be able to carefully trace around the edges of your object.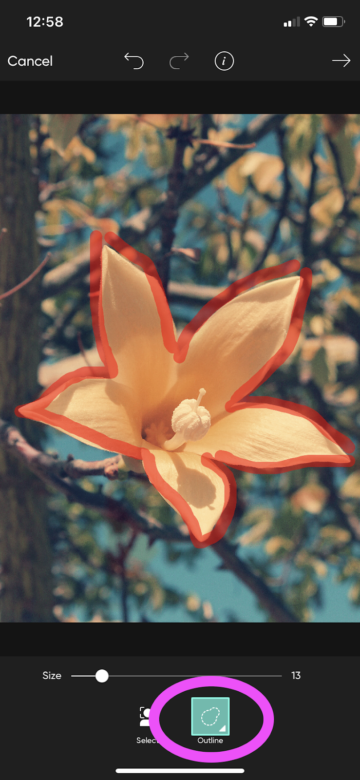 6. When you've finished making your outline, click the arrow in the upper right-hand corner of the screen. Missing something? Use the Restore tool to uncover parts of the image that were accidentally wiped away. Need to refine? Use the Erase tool to get rid of any excess.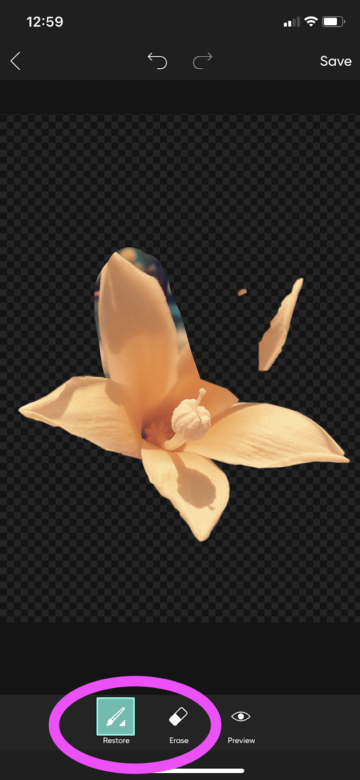 7. When you're finished tweaking, click Save in the upper right-hand corner.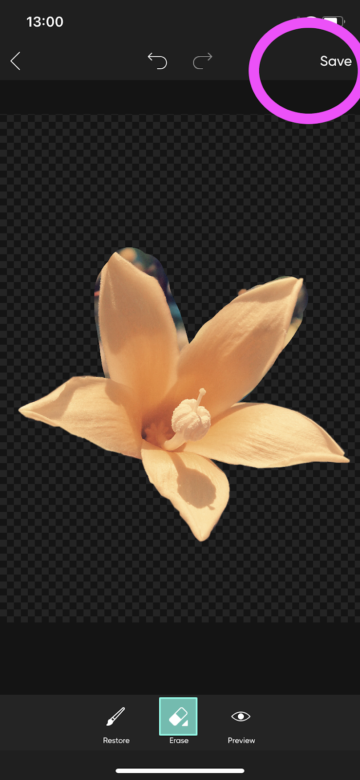 8. You'll be able to see your finished sticker on a clear background in this step. If everything looks correct, click Next in the upper right-hand corner.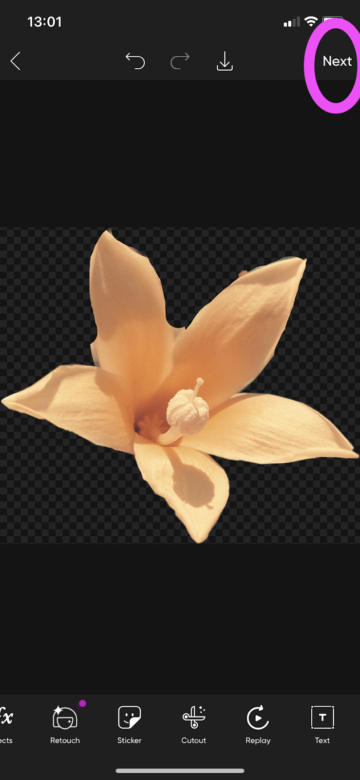 9. Save the image using the button at the bottom of the screen. If you are going to layer this sticker into a new image, select Download Photo so that you can easily find it in the next step. Good news: your image will automatically be downloaded with a transparent background, so it will be easy to add it as a sticker to other pieces.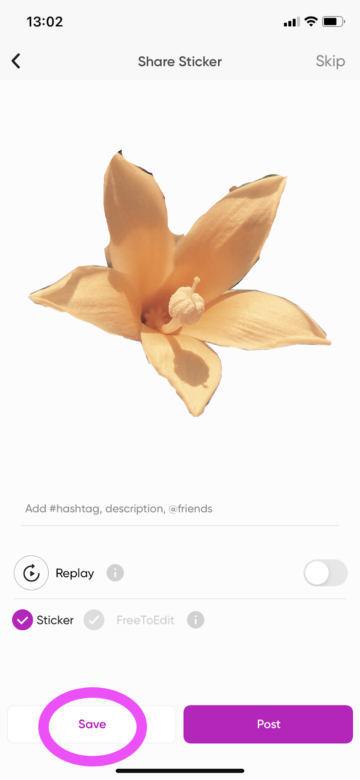 10. Now, it's time to layer. Start a new project using steps 1 and 2 above. This time, however, select the photo that will be your background. In other words, this is the photo to which you will add your brand-new sticker.
11. Scroll through the menu at the bottom of the screen until you find the Add Photo icon. You will be able to see your image library. Select the sticker you just made to add it to this new project.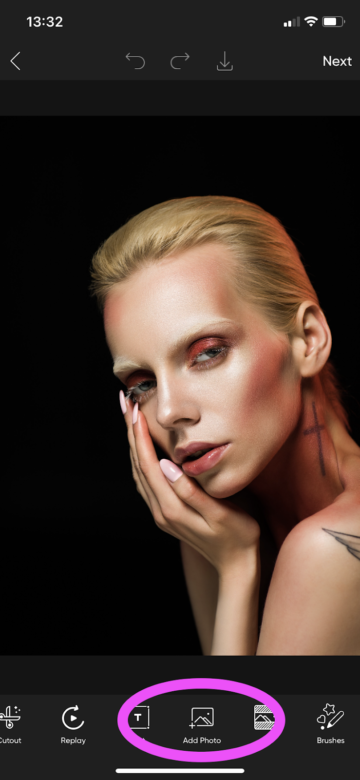 12. Move, rotate, and resize the sticker as needed. Then, try adding a shadow to make the sticker look even more convincing on this new surface. You can shift the opacity and blurring effect of the shadow until it looks right.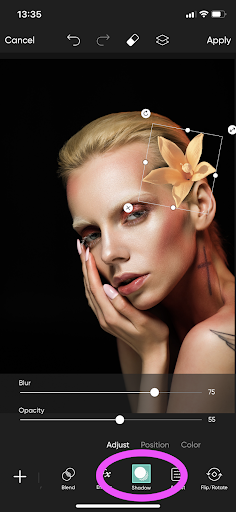 13. When you've finished, click Apply in the upper right-hand corner of the screen.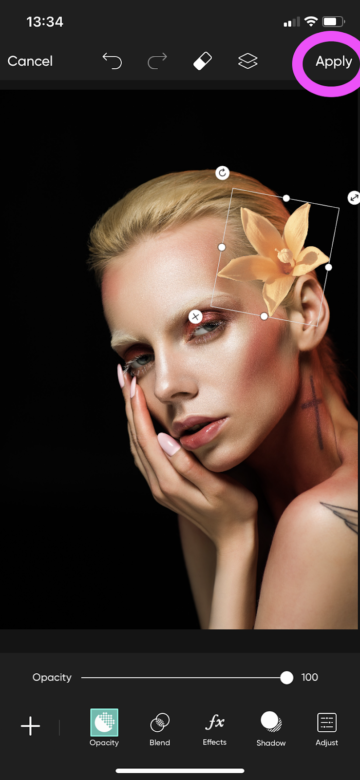 14. Click the download arrow to save the image to your phone, or follow the instructions in step 9 to access more exporting and sharing options.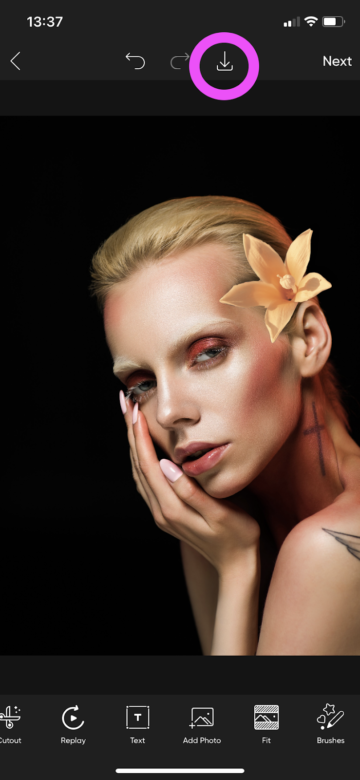 Get Abstract
Now, it's time to make something that's truly out of this world. Add unexpected and unconventional items into your photo for a surreal composition. 
Follow the same steps as above, but take your design to the next level using these tips. 
Instead of adding one sticker, add several. Make all of your stickers ahead of time using the Cut-Out tool as shown above so that they are ready to be added to your project.  Since you can select multiple photos to add at once, this can be done in one simple step.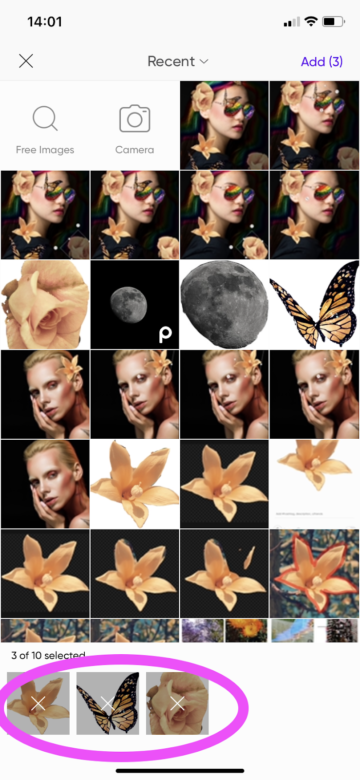 2. Once the stickers are on top of your background image, you can move them, resize them, and even duplicate them. When you have a particular sticker selected, you'll see a small stack icon above your canvas. Click on this icon to copy the selected sticker.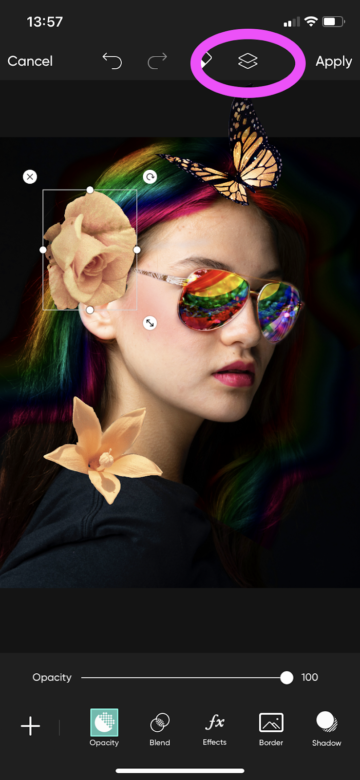 3. Adjust the transparency settings on your stickers to make some fade into the background and others appear to be more in the foreground. You can shift the transparency by moving the opacity slider. Higher numbers make the selected image more opaque and vice versa. In the same menu as the opacity tool, you'll find extensive editing options, so spend some time exploring them. You can change shadows and hues and add special effects.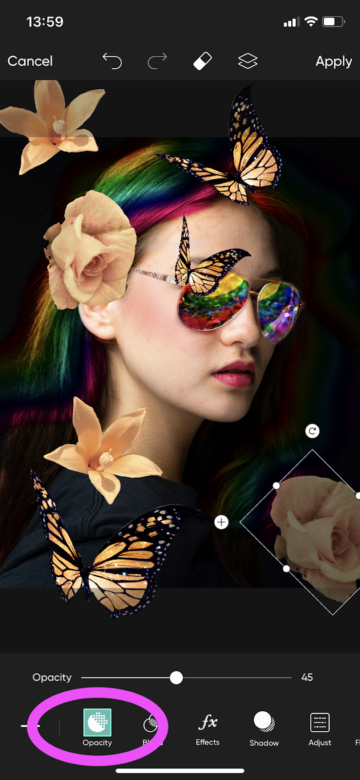 4. When your design is complete, click on the download icon at the top of the screen to export your masterpiece. It will be saved on your phone. Alternatively, you can follow the instructions in step 9 of the previous section to access more exporting and sharing options.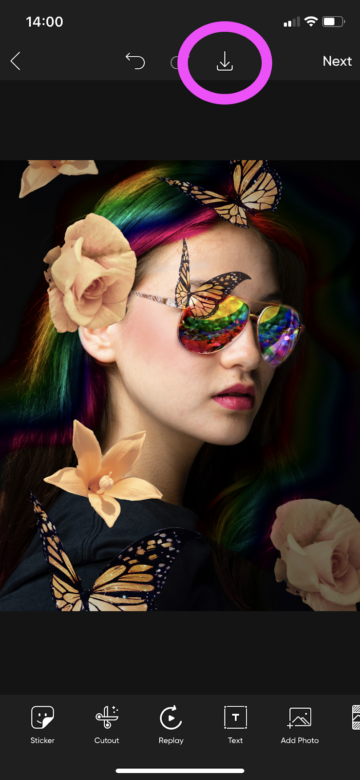 Picsart is a full ecosystem of free-to-use content, powerful tools, and creator inspiration. With a billion downloads and more than 150 million monthly active creators, Picsart isn't just the world's largest creative platform; we're also the fastest growing. Picsart has collaborated with major artists and brands like BLACKPINK, the Jonas Brothers, Lizzo, Sanrio: Hello Kitty, I am a Voter, Bebe Rexha, Maroon 5, One Direction, Warner Bros. Entertainment, iHeartMedia, Condé Nast, and more. Download the app or start editing on web today to enhance your photos and videos with thousands of quick and easy editing tools, trendy filters, fun stickers, and brilliant backgrounds. Unleash your creativity and upgrade to Gold for premium perks!