Perhaps the age of cellphone photography has spoiled us. We can take the perfect portrait by holding our phone up vertically and choosing a setting that casts studio lighting on the photo. Then, we can turn our phone horizontally and snap a wide-reaching landscape. We can even tap on the panoramic function and capture a 360-degree view. When we want to take a hyper-realistic shot of a bloom, we can select macro mode. We can do all of this and more without setting up a tripod or switching out even a single lens. 
While cellphone cameras may be versatile, they aren't perfect either. Ease is one thing, but nothing beats a good, old-fashioned analog or digital camera's quality. Sure, it's a bit more work to switch out lenses and learn how to maneuver more complex settings, but it's enjoyable, worthwhile work that leads to great results. Being completely in control of every little aspect of a photo allows you to get the perfect shot almost all of the time. Below, we'll look at why and how to take pictures with a wide-angle lens.
The Basics of a Wide-Angle Lens
A wide-angle lens is an everyday staple in a photographer's toolkit. This type of attachment has a shallow focal length and can capture – as the name implies – wide scenes. Continuing in the line of thinking from above, you can approximate the effect of a wide-angle lens to that of turning your phone horizontally to take a picture. 
The shallow focal length of a wide-angle lens means that it has, in turn, great depth of field. That means this type of lens goes not only wide but also long. For this reason, wide-angle lenses are a favorite among landscape photographers. We'll delve deeper into appropriate uses for this kind of lens below, but for now, hold onto this idea as it will help you visualize the type of photos a wide-angle lens takes. You've seen many sharp, stretching landscape photos, and whether or not you knew the photographer took with a wide-angle lens at the time, these crisp, layered photos serve as a perfect point of reference. 
Pros & Cons 
Wide-angle lenses, like anything in this life, aren't perfect all the time. While they are a helpful addition to any photographer's line-up, they won't work for every setting either. 
The primary drawback of a wide-angle lens is that it distorts certain subjects. As mentioned above, this type of lens is perfect for landscapes; it helps keep everything sharp, deep, and focused. We can't say the same for portraits. Wide-angle lenses will warp the subject, stretching out features, distorting the person's face. One could argue that this, in and of itself, is a unique effect, and we won't deny the possibility for an avant-garde creative moment here. That said, if you are trying to capture a person's face as realistically as possible, you'll want to avoid using a wide-angle lens. 
Wide-angle lenses can also distort angles in landscapes and urban shots if the photographer doesn't compose the shot correctly. This effect is known as "converging angles" or "keystone distortion," and it essentially means that if the camera is pointed upward or downward, objects in the photo will appear to lean in or away. Again, you can use this effect to your artistic advantage, but if you're going for an even landscape that makes the viewer feel as if they are standing right in that space, you'll need to make sure your wide-angle lens is pointing straight out at the horizon line.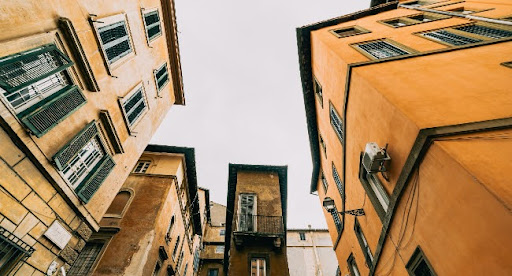 Photo by Gabriella Clare Marino on Unsplash
Getting The Right Shot: Why Use a Wide-Angle Lens
Landscape Photography:

Let's start with the basics. We closely associate wide-angle lenses and landscapes because of the points given above about width and depth of field. Part of the reason that this kind of depth of field is so important is that the photo looks focused in the foreground, middle, and back. You can even get a zoomed-in effect in the foreground, for example, by focusing on a single landscape feature, like a flower or tree, without losing the details of larger objects like mountains or a lake in the background. Experts recommend using this functionality to your advantage and shooting

close to subjects in the foreground

for maximum visual interest. Check out the landscape image below for a wide-angle photography example that checks all of these boxes.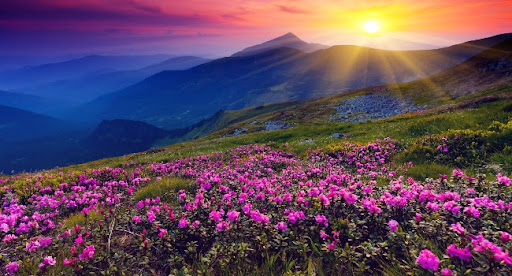 Remember when we talked about some of the distorting qualities of this type of lens? These types of distortions can look pretty interesting in wide-angle landscape photography. Keystone distortion can amplify landscape features, like the lines in rock formations and the trunks of trees. 
Buildings:

Cityscapes, like landscapes, contain layers of visual information. That means many of the benefits associated with wide-angle landscape photography – depth of field, broad focus, wide frames – also apply here. What's more, this type of lens is helpful in a literal tight spot. On a busy or cramped city street, when you might not be able to get distance on your subject, the wide-angle lens will help you

fit everything in the frame

nonetheless. 
Once again, wide-angle lenses will create some distortion, especially when capturing skyscrapers and close-ups of city life. "Keystone distortion" will make buildings or streets appear to come together at a certain point, which can add visual interest to a photo. The stretching of objects in the foreground can also create an unexpected effect. Get a larger-than-life close-up of food, a street sign, or a unique detail without losing information in the photo's background. Keep in mind that these distortions will look a bit off. That is, these effects, although fun, are unlikely to look realistic. If you can, switch your wide-angle lens for a more versatile one when capturing details to add range and depth to the photos from any given shoot.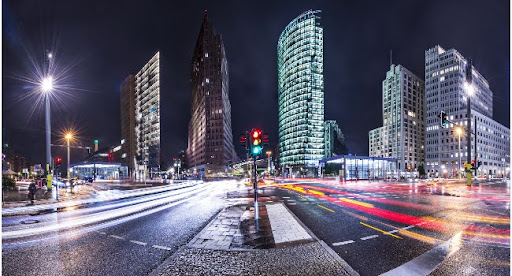 Portraits:

While wide-angle lenses aren't usually the go-to choice for portraits, that doesn't mean they can't take a good one. Before we sing the praises of wide-angle portraiture, we'll reiterate our point about facial distortion. Taking a close-up of a person with this kind of lens will have a fishbowl effect. 
The same things that make a wide-angle lens perfect for landscape photography make them also ideal for portraits. In other words, when photographing people, let the wide-angle lens do what it's already good at: taking in a lot of information. Include context, like interiors and natural backgrounds, and highlight your subjects by taking advantage of the angular and focal distortions like the "Bokeh" effect that this kind of lens provides.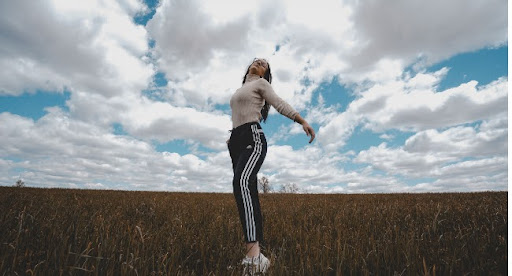 Photo by Liz Weddon  on Unsplash
How to Avoid Boring Wide-Lens Shots 
Wide-angle lenses are perfect for capturing a lot of visual information, but a photographer still needs to be the one to decide what's worth capturing and how. If you're going to take a picture of the ocean or sprawling prairie, a wide-angle lens will easily give the viewer a lot to look at – a lot of the same, that is. Remember that where wide-angle lenses genuinely shine is in layered scenarios with objects in both the foreground and background, so if your setting doesn't have a lot of depth, your wide-angle photo of it won't either. When preparing a composition, experts recommend getting the viewer's attention with objects in the foreground, encouraging one's eye to move around the space. Perhaps this means including some plants or rocks at the water's edge in an otherwise flat seascape. 
That brings us to the best point of all: using a wide-angle or any specialized type of lens provides a learning experience, one in which you'll refine your compositional skills as a photographer and discover how to create your very own original effects.
Picsart is a full ecosystem of free-to-use content, powerful tools, and creator inspiration. With a billion downloads and more than 150 million monthly active creators, Picsart isn't just the world's largest creative platform; we're also the fastest growing. Picsart has collaborated with major artists and brands like BLACKPINK, the Jonas Brothers, Lizzo, Sanrio: Hello Kitty, I am a Voter, Bebe Rexha, Maroon 5, One Direction, Warner Bros. Entertainment, iHeartMedia, Condé Nast, and more. Download the app or start editing on web today to enhance your photos and videos with thousands of quick and easy editing tools, trendy filters, fun stickers, and brilliant backgrounds. Unleash your creativity and upgrade to Gold for premium perks!