The Color Splash Effect let's you create images that mix black and white (B&W) with color. You can make your images B&W or sepia, while retaining splashes of certain colors. For instance you can take a photo of a fashion model and render it in complete B&W except for the red of the lipstick on her face. You can also do this with several colors at once, so that you might, for instance, preserve the red of her lipstick along with the yellow of her sweater. It's a really cool and easy effect and this tutorial breaks down how to use it, step by step, so that you can be a color splash pro in no time at all!
Step 1: Open a Photo
Upload a photo and select Color Splash from the effects menu, which you can access through the effects icon in the menu bar of the editor.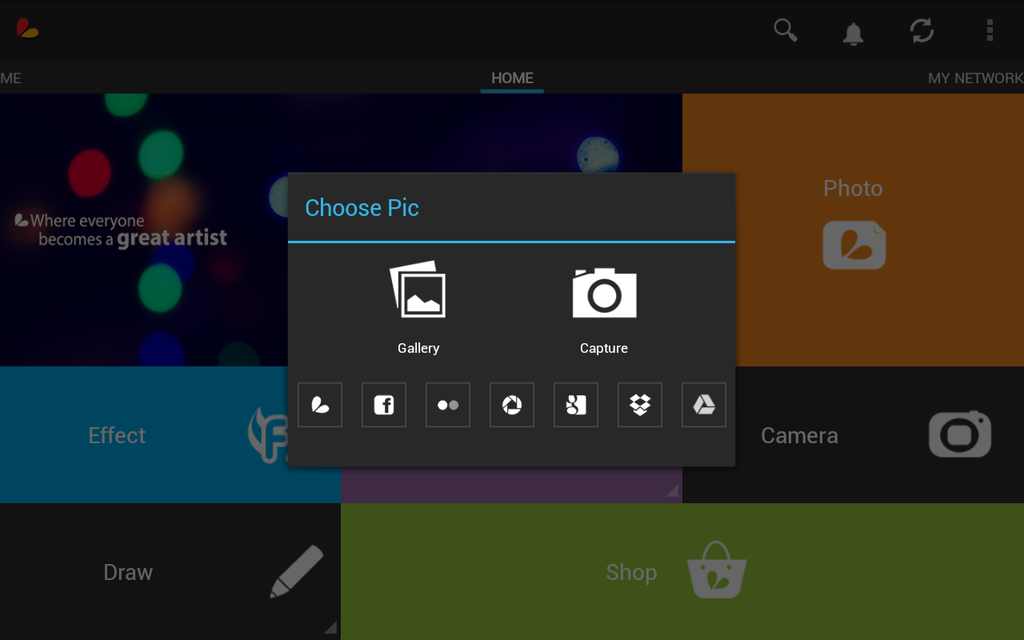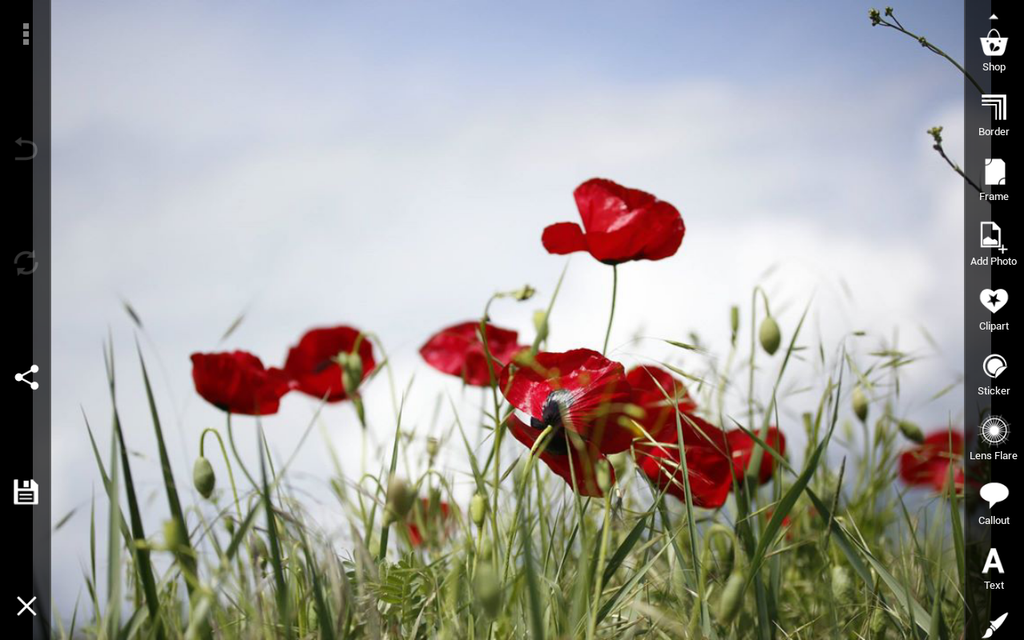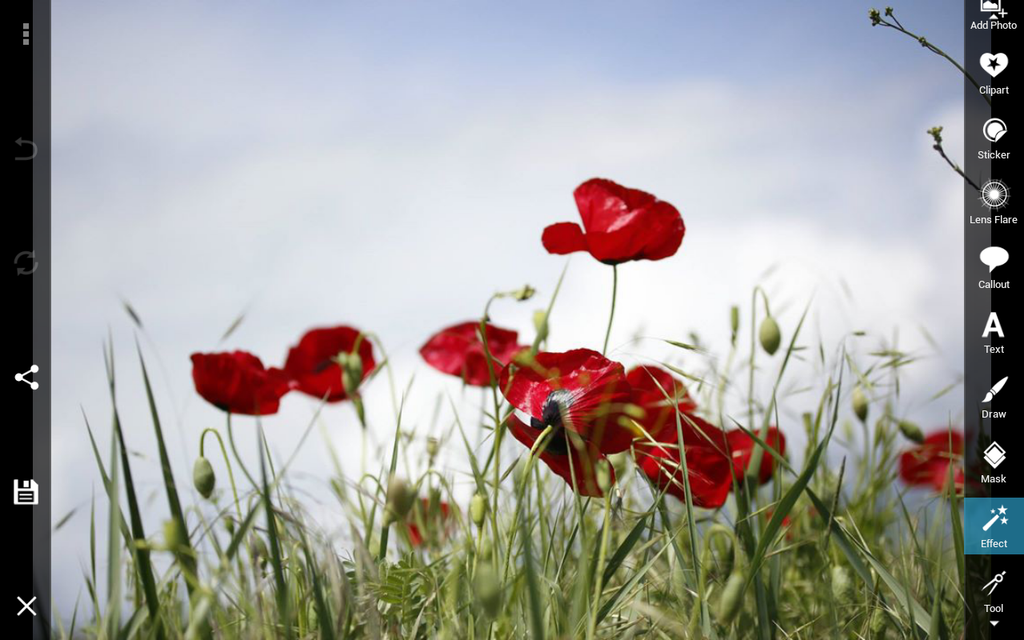 Step 2: Select a Color
Drag the color wheel over the part of your photo that you want to keep in color. When you release your finger, every color that doesn't match the wheel will become black and white.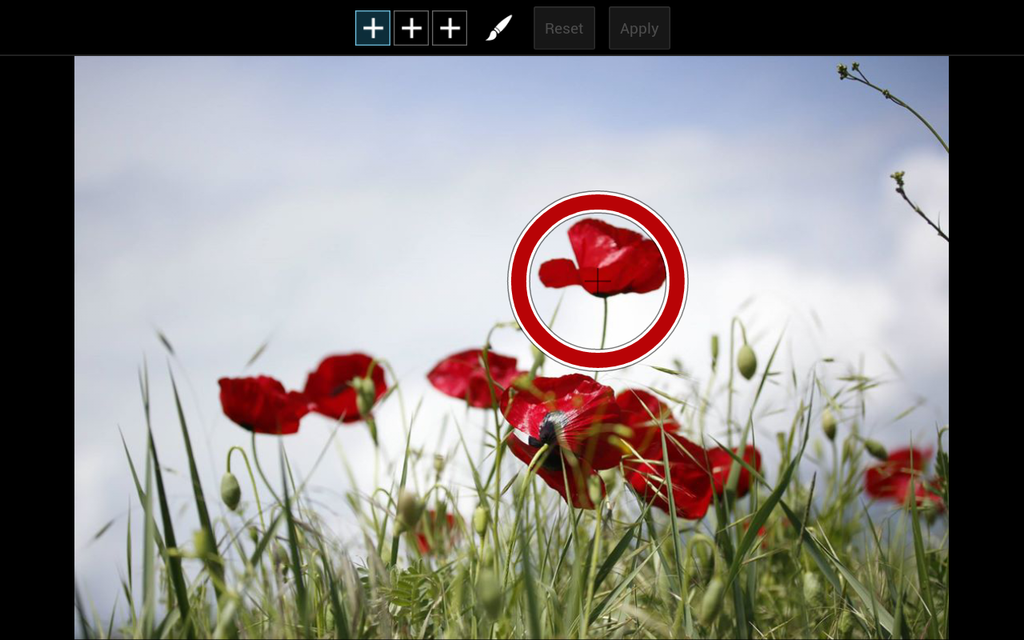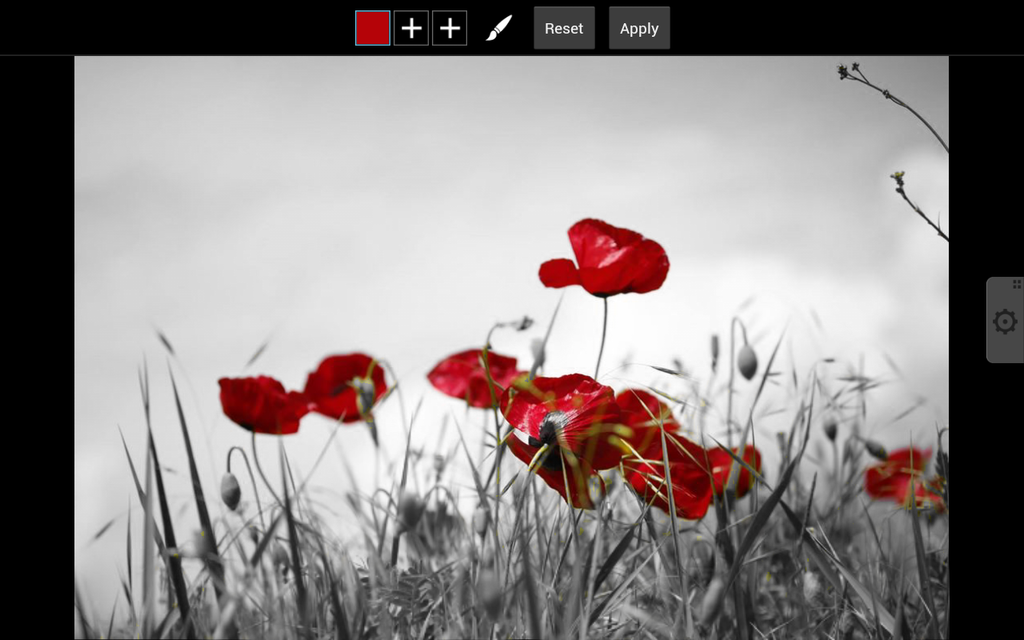 Step 3: Adjusting the Hues
The min and max hue bars represent the spectrum of colors on either side of the color you have selected. While everything but the color you chose is now B&W, by moving either bar to the right, you can expand the range of colors you want to keep in your photo.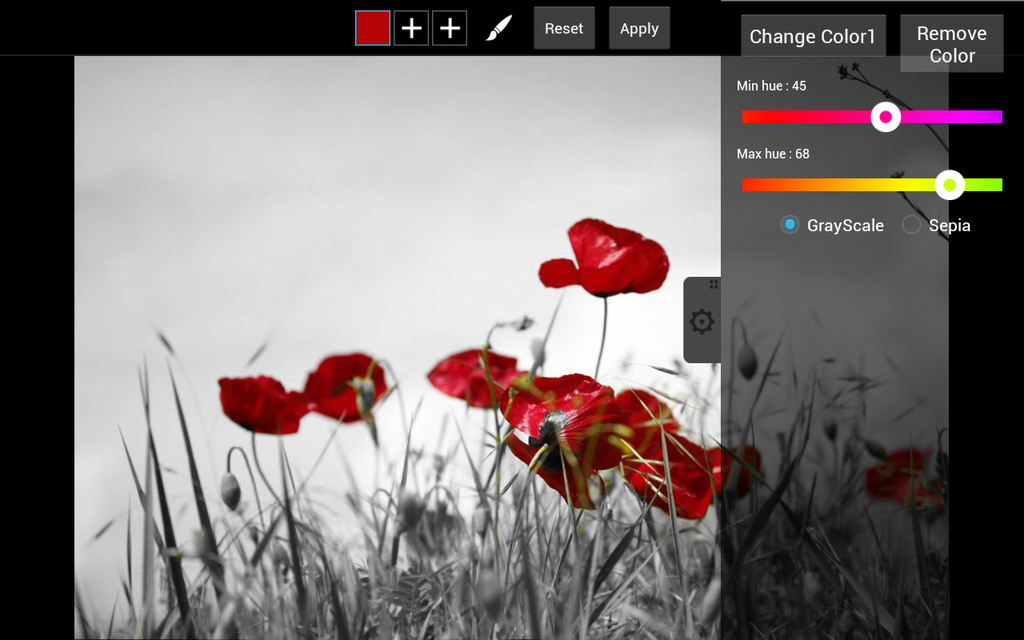 Step 4: Select More Colors
You can also choose to color splash multiple colors by pressing the plus boxes on the top of your screen and selecting another point on your photo. You can do up to 3.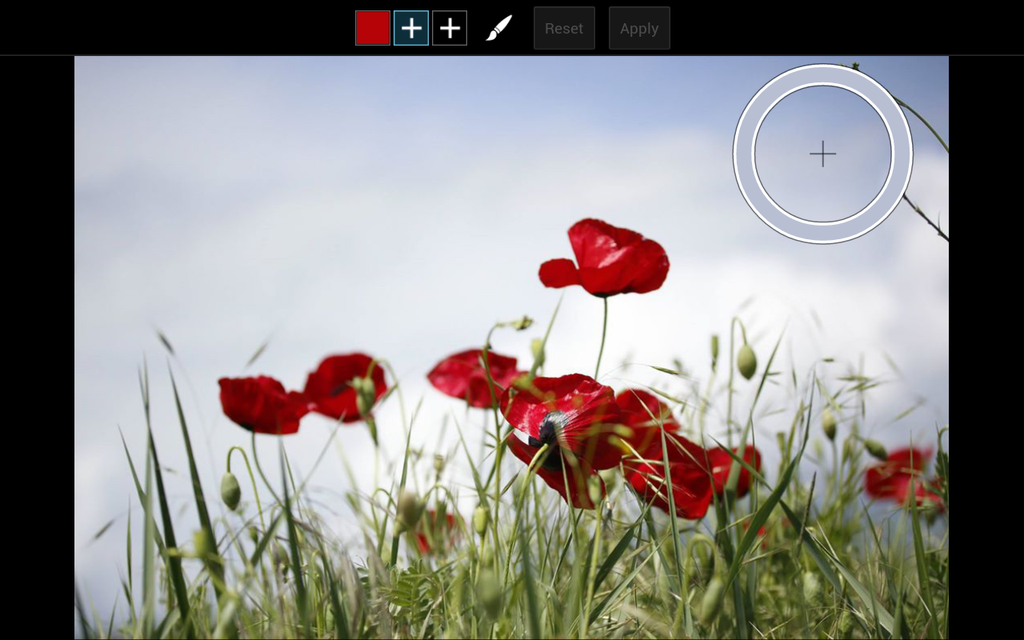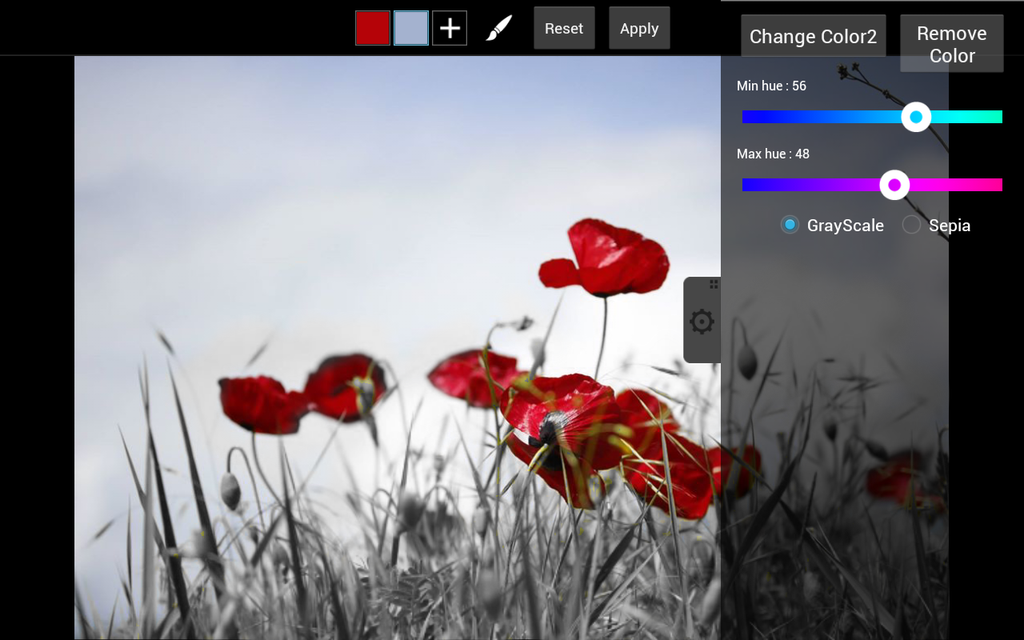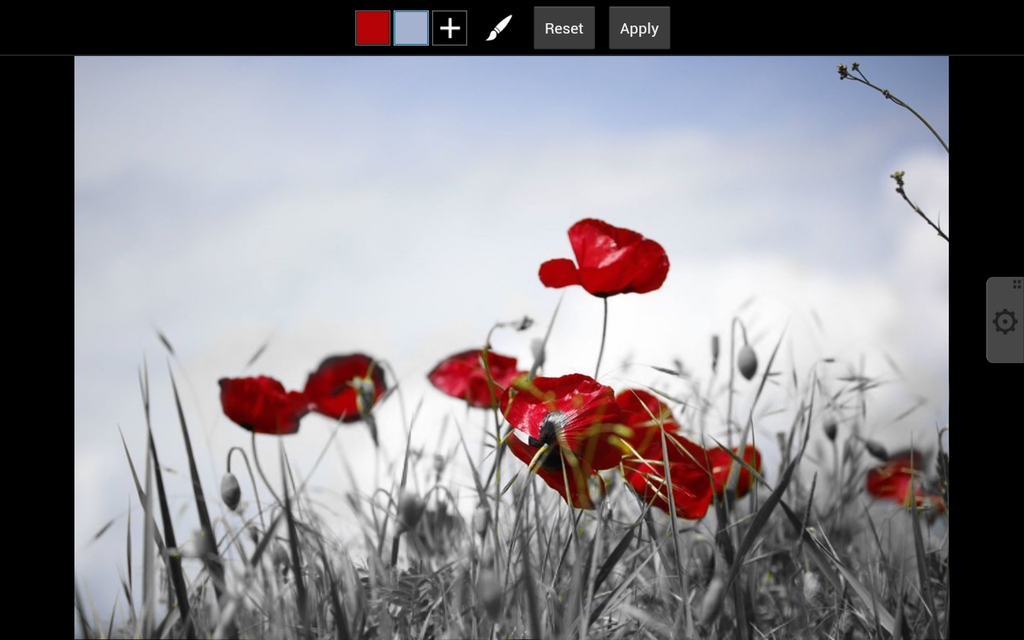 Step 5: GreyScale or Sepia
Select GreyScale or Sepia to set the color filter for your photo with the exception of the colors you have preserved.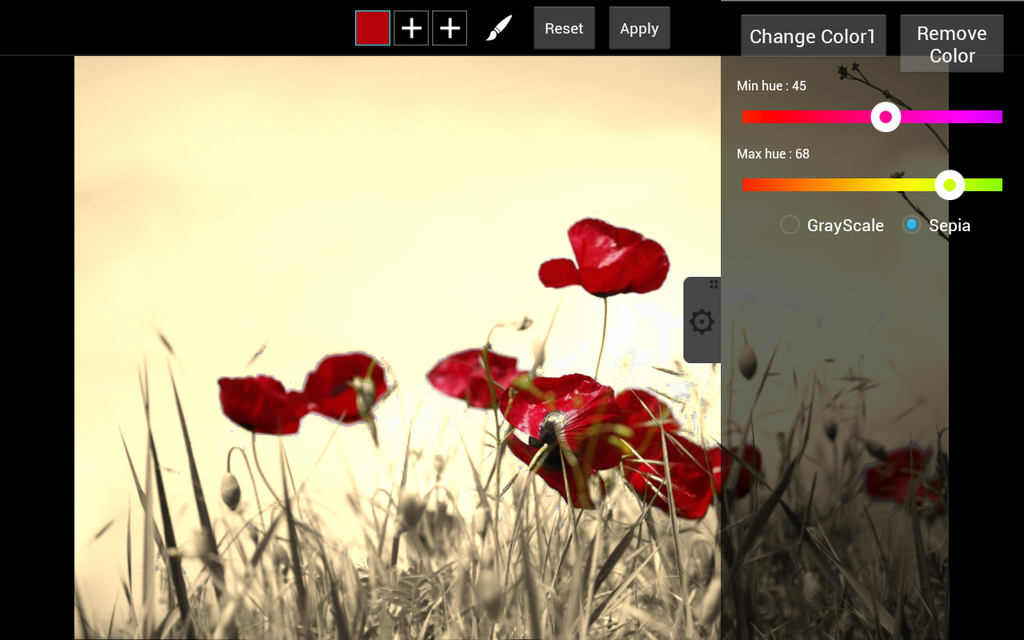 Step 6: Finish
Press the checkmark to confirm your changes. Save and quit to end your session!