By Monica Lee, an illustrator, designer and host of Smart Creative Women. She showed us behind-the-scene photos of London Fashion Week A/W 16 during our Instagram takeover and is sharing her full experience below. 
Join me for a peek at illustrating, live from the runway during London Fashion Week from an illustrator's perspective. First off, let me tell you how fabulous it is to sit and draw from the "FROW." That is "front row" to all of you who may not know how much these seats are jockeyed for. (Don't feel bad, I didn't know either.) I was invited by Fashion Scout to be their official illustrator for the entire week and I was promised FROW access to all the shows. To be honest, you can see so much better on the front row! I could not have been more thrilled and grateful.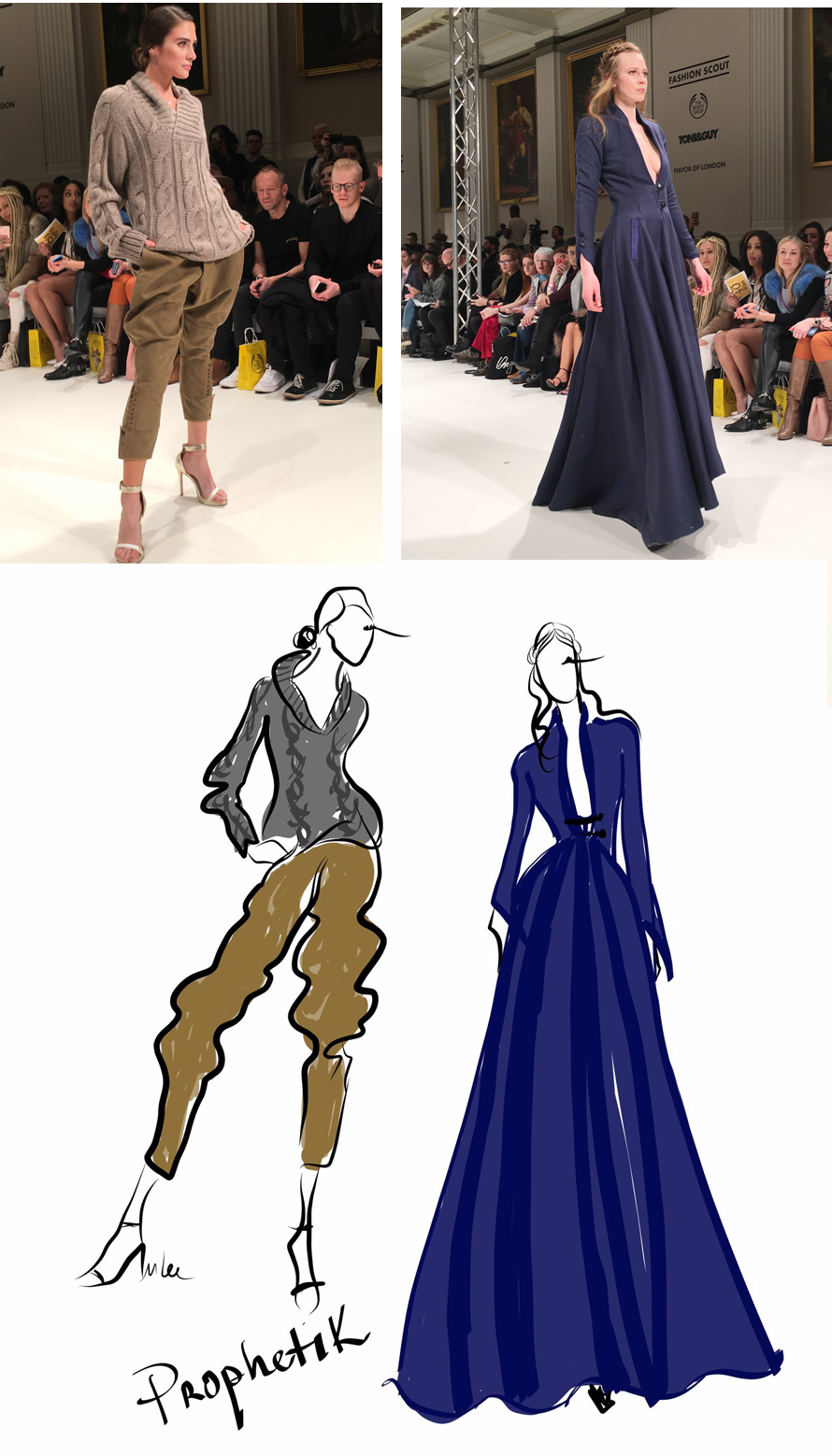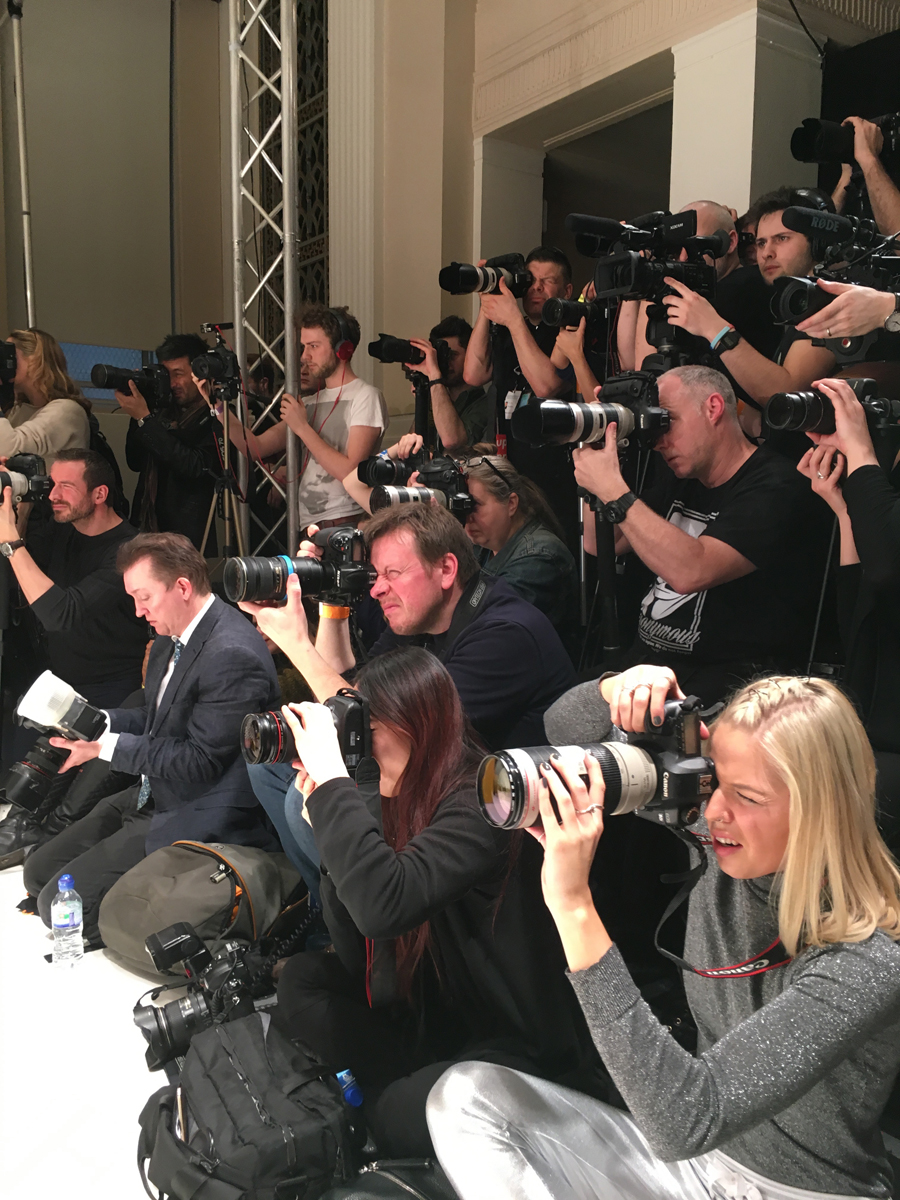 I had to find my groove fast and get comfortable being watched as I created. On the first day, I was figuring out the vibe (everyone is very, very nice) and getting comfortable practically sitting on someone's lap since PR teams pack as many people in as safety allows. I developed a routine of sorts that enabled me to really "see" the designers' creativity and for me to express it through illustration. I let my instincts take over. If it wowed me on the runway, I snapped a quick reference photo and did a really fast sketch that I would go back and add detail to later. I would end up "fast sketching" about four looks each show, then I narrowed down what spoke to me the most and finished capturing its essence.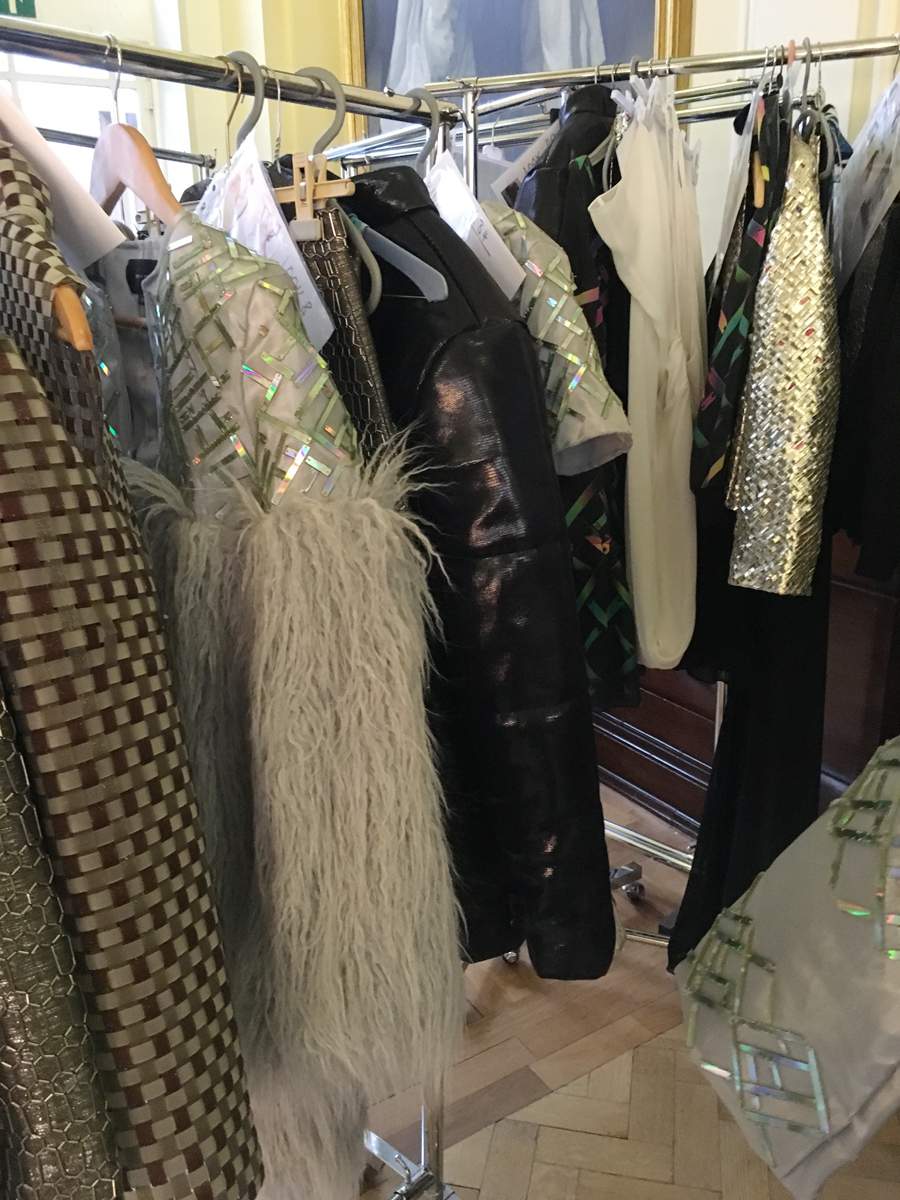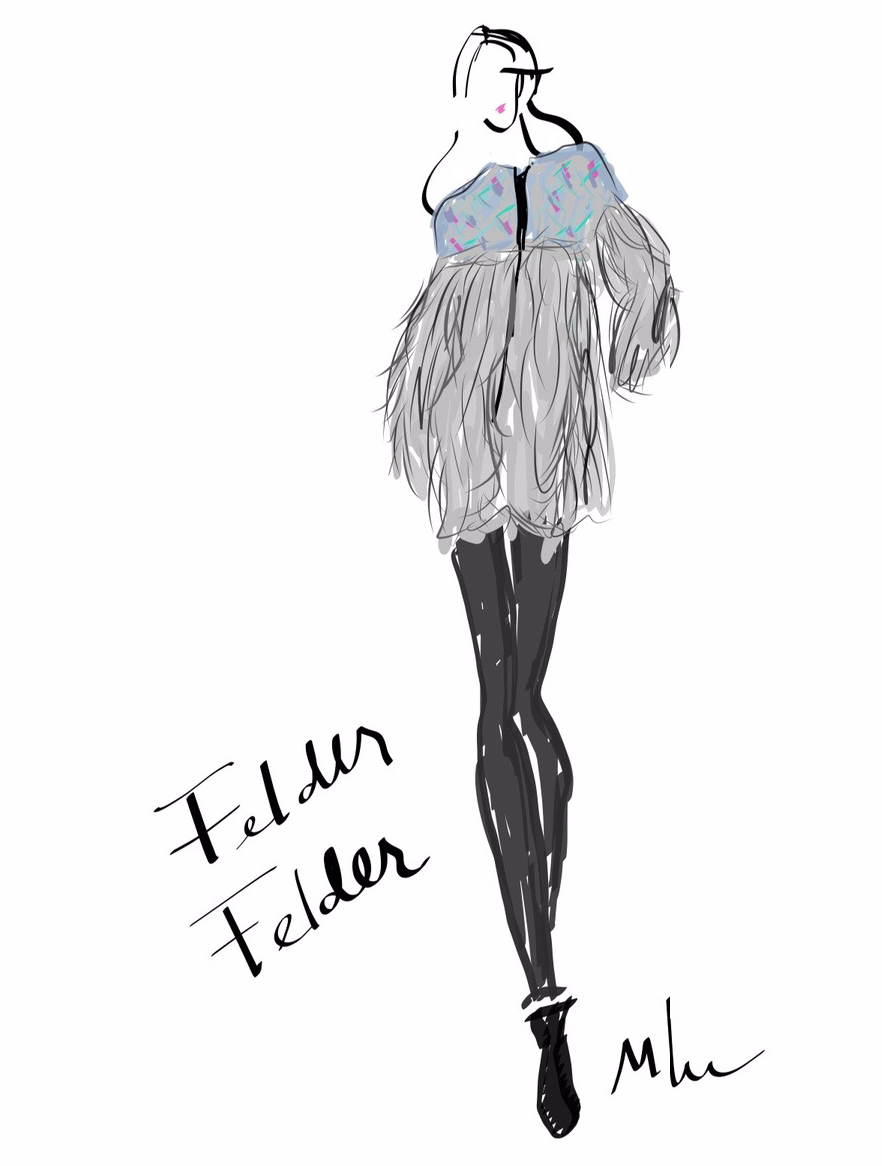 The week was utterly amazing. Not only was the fashion gorgeous, it pushed me to create more as an artist. I was able to produce about 13-15 illustrations a day. I didn't even know I had it in me! That's what ignited passion can do to a person. The most memorable part was being surrounded by so many creative people. From the designers, photographers, make-up artists, stylists, writers and social media whizzes to the producers who produced the event, it was a celebration of creativity.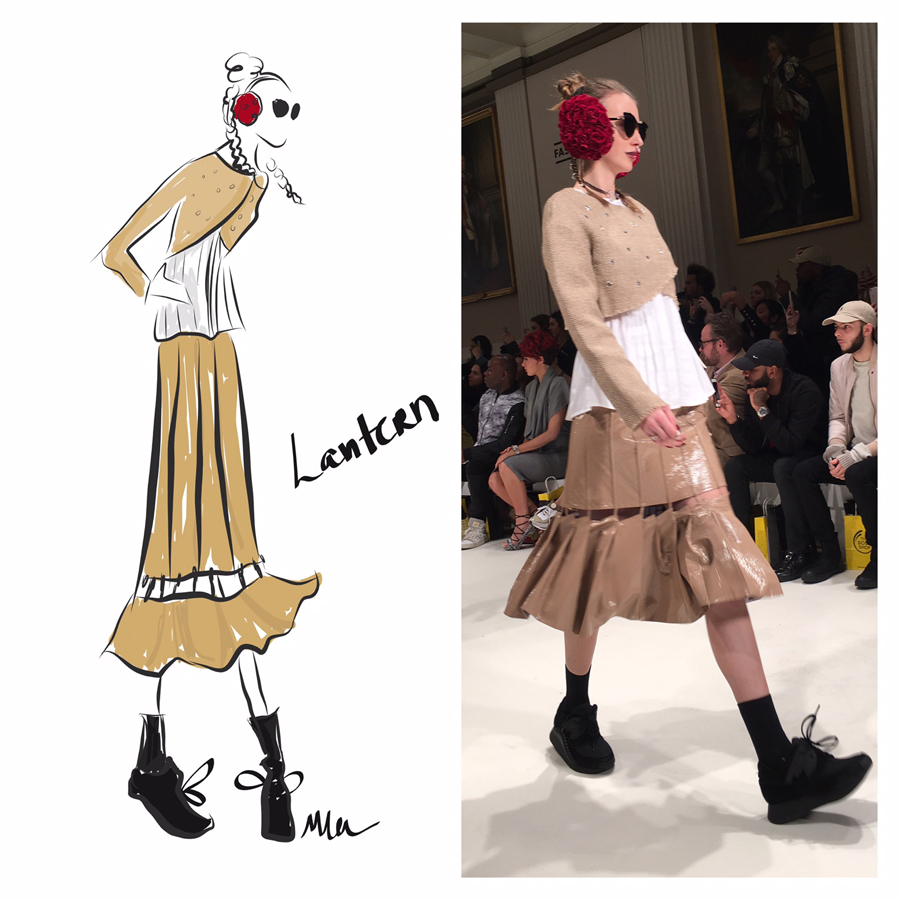 ​Jet lag may be making me particularly philosophical, but I believe there is something in the human spirit that needs expression. When it is tapped into and given a voice, it lights us up and as a result shines on everyone around us, so stay creative!
XO, Monica Lee 
Show us your best fashion photos with #FROW!