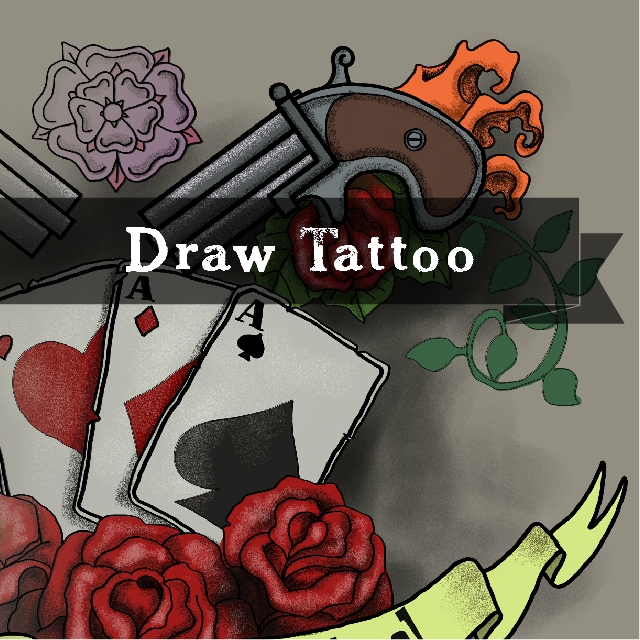 We're turning the Drawing Challenge this week into a giant tattoo parlor. It's the Tattoo Drawing Challenge, and we want PicsArtists to ink their own tattoos, using PicsArt's drawing tools.
Body art is a big deal, it's a permanent mark right on your person, so it better be good. That being sad, there have been some truly awesome tattoos well worth the ink. Each person is different, and just as hard as it is to compare people, it's hard to compare the way they paint themselves. Great tattoos come in all varieties, simple and complex, elegant and abstract, deep and funny, big and small, the marketplace of great ideas for tattoos is wide open!
Take out your ink drill and pull up to this week's Tattoo Drawing Challenge!
Submission Rules & Deadlines
All drawings must be submitted between 9:00 AM (PST)on Saturday, Oct 5th and 3:00 PM (PST) on Sunday, Oct 6th.
To Submit your drawings wait for the tag which will be announced this Saturday at 9:00 AM (PST) on Facebook, Google+ and Twitter. You can also submit them directly in the "Contest" section of the app once submission begins.
How to Vote
Voting will begin as soon as submissions start at 9:00 AM (PST) on Saturday, Oct. 5th and will last until 3:00 PM (PST) on Monday, Oct. 7th.
You can vote for your favorite images in the "Contests" section of the app or by visiting the "Contests" section of our website.
Non-Original Artwork Will be Rejected!
Images that don't meet the requirements above will be removed, to ensure fair voting opportunities for authentic drawings! Thank you.