We're excited to announce that we're partnering up with Blurb, an amazing book-making platform that allows you to turn your beautiful photos into books, magazines, or even e-books! To celebrate the coming of spring, your creative spirit, and exciting projects you have on the horizon, we're launching the the #BlurbxPicsArt contest, where winners can take home some pretty sweet prizes.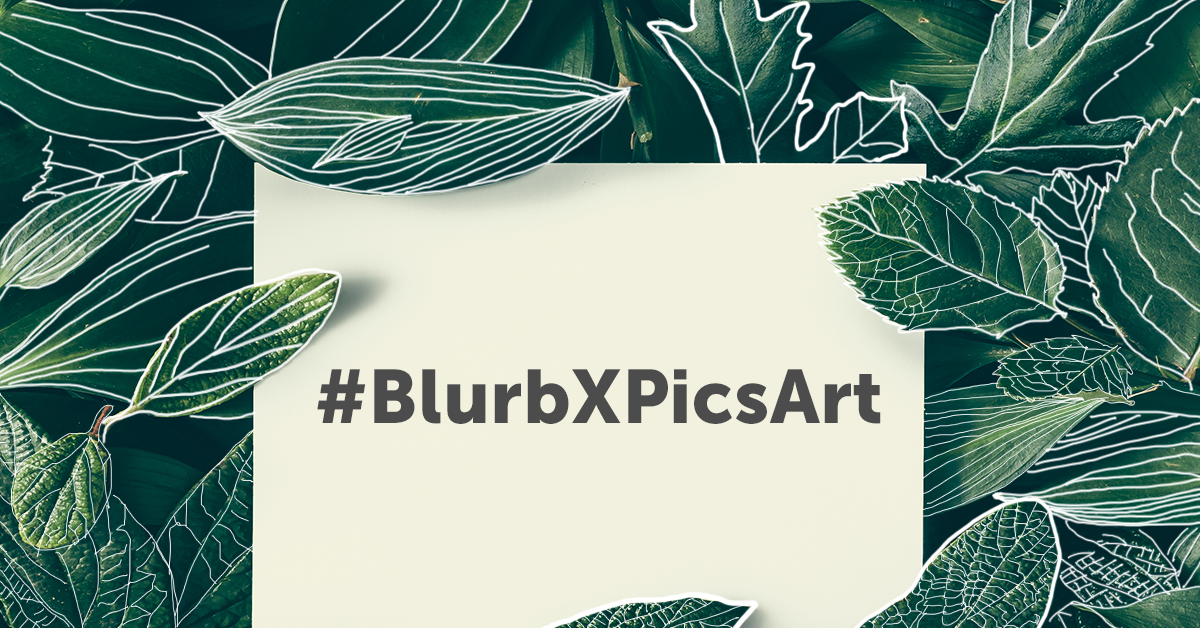 To enter, follow the steps below:
Download PicsArt photo editor and collage maker for iOS, Android, or Windows.
Choose a photo which best represents your project, and and have fun editing it with PicsArt's photo editing tools, stickers, photo effects and frames.
Upload your photo to Instagram, using #BlurbxPicsArt to submit your photo for a chance to win. Photos must tag @blurbbooks and @picsart to qualify.*
Full terms and conditions are below.
What can you win? See the prizes below:
1st Prize: $1,000 toward your project, $500 Blurb credit, Blurb blog feature story, 10 sticker packs of your choice on PicsArt
2nd Prize: GoPro Video Camera, $250 Blurb credit, and 5 sticker packs of your choice on PicsArt
3rd Prize: Moleskin Digital Notebook, $100 Blurb credit, and 2 sticker packs of your choice on PicsArt
What are you waiting for? Enter the contest now.
---
Blurb X PicsArt Photo Contest Rules
Conditions of Entry & Contest Details
This Contest is being held by Blurb. The Contest, which is being administered via the online platform Pixlee, is in no way sponsored, supported or organized by Instagram/Pixlee. All questions, comments and complaints regarding this Contest should be sent directly to Blurb and not to Pixlee; this also applies to any claims arising from the administration of the Contest. Participation will take place exclusively online and is free of charge.
Participation
By entering this Contest, participants expressly accept these conditions of entry and the application of United States and California law. Anyone who is the minimum age of eighteen (18) at the time of entry, and who has an Instagram/Pixlee account is eligible to enter the Contest. Participation in the Contest is not dependent on a purchase or on the use of services. Each participant may submit one (1) entry.
Conditions of Entry
During the Contest Period (March 10, 2017 at 12:01 AM PST through March 24, 2017 at 11:59 PM PST), participants are required to use the free photo sharing service, Instagram/Pixlee, or submit their photo through partner application, "PicsArt", or via direct upload to http://www.blurb.com/promo/BlurbxPicsArt to upload a photo, which portrays a spring creative project. Each participant must tag their Instagram/Pixlee upload with #BlurbxPicsArt, @BlurbBooks and @PicsArt to be eligible in the Contest.
Entries without both the #BlurbxPicsArt, @BlurbBooks and @PicsArt will not be eligible.
The following Content Standards apply with respect to the content of the photo. Photos or artwork submitted must not:
1. Contain any material which is defamatory of any other person;
2. Contain any material which is obscene, offensive, hateful or inflammatory (or is of a sexually explicit nature)
3. Infringe any copyright, database right or trade mark of any other person (such as a photo of a copyright work, such as a painting or another photograph, taken without the owner's permission) be likely to deceive any person
4. Be taken without the subject's consent (or depict any subject under the age of 18 without their legal guardian's consent)
5. Be likely to harass, upset, embarrass, alarm or annoy any other person;
6. Show or encourage risky or dangerous behavior;
7. Show or encourage discrimination based on race, sex, religion, nationality, disability, sexual orientation or age;
8. Show or encourage any illegal or immoral activity violence, racial hatred, cruelty to animals or any other anti-social or unlawful behavior of any kind; or
9. Give the impression that it emanates from, or is endorsed by, Blurb.
If any photos breach the Content Standards or any applicable law, Blurb reserves the right to de-tag, take down, remove or delete (where possible) any such images. In any event, such photos (and the participant that posted it) shall be disqualified from the Contest.
By uploading the photo, participants warrant and undertake that they are the legal and beneficial owner of all intellectual property rights in their photo and that it is their own original work and does not infringe any third party rights. Participants hereby waive and agree not to assert any moral rights in and in connection with the photo.
All people pictured in the photo must agree to be featured and for the photo to be uploaded via Instagram/Pixlee, PicsArt, or direct upload, and must also waive and agree not to assert any applicable moral, privacy, statutory or similar rights and agree to the photo being entered in the Contest and the entrants warrant that applicable consents have been obtained. These statements also extend to the Instagram/Pixlee and PicsArt platforms used.
By uploading the photo, participants grant Blurb and PicsArt, employees, directors, affiliates, agents and the companies associated with Blurb and PicsArt (collectively "Blurb"), a perpetual, irrevocable, transferable, worldwide, fully paid-up, and free right of use covering all methods of use, in particular the use, distribution, reproduction, translation and modification of the photo and any accompanying text for commercial purposes by Blurb.
The participant also accepts that all photos uploaded via Instagram/Pixlee, PicsArt, Twitter and on the participating Facebook pages will feature in a photo gallery at http://www.blurb.com/promo/BlurbxPicsArt on Blurb's Website and on the Pixlee website. These pages are updated in real time. This statement also extends to Instagram/Pixlee and PicsArt.
Prizes
At the end of the Contest, three (3) winners will be selected by a panel. The winners will be announced through the Instagram/Pixlee Contest page as well as on the Blurb Facebook page, Blurb Twitter account, PicsArt Facebook page and PicsArt Twitter account. Entries will be evaluated on the following criteria: (1) Composition, (2) Lighting, and (3) Narrative.
Grand Prize: The 1st place photo submission winner will receive a One Thousand Dollar ($1,000.00 USD) transfer via PayPal to use toward their creative project. Additionally, the 1st place winner will receive a Five Hundred Dollar ($500.00 USD) gift card to use at Blurb.com, a guest blog feature story on Blurb.com, and ten (10) free PicsArt Sticker Packs.
2nd Place: The 2nd place photo submission winner will receive one (1) GoPro HERO5 Action Camera. Additionally, the 2nd place winner will receive a Two Hundred-Fifty Dollar ($250.00 USD) gift card to use at Blurb.com and five (5) free PicsArt Sticker Packs.
3rd Place: The 3rd place photo submission winner will receive one (1) Moleskin Smart Notebook and a One Hundred Dollar ($100.00 USD) gift card to use at Blurb.com, and two (2) free PicsArt Sticker Packs.
Three (3) winners will be selected within three (3) weeks after the contest is completed.
The winner will be notified of winning via comment or email from a Blurb and/or PicsArt Community Manager, and will be given an email address to send their email and mailing address. Each entrant is responsible for monitoring his/her photo comments and/or email inbox for prize notification and emailing the email address given. If a winner does not send their address to the email given within one (1) week, Blurb and PicsArt have the right to forfeit that prize winner's prize.
All three (3) winners have one week from the date they are selected to give PicsArt the names of all respective Sticker Packs they would like to receive for free as part of their prize package. A PicsArt email will be given at time of selection for this correspondence. If the winners do not communicate within the specified time frame, the winners may forfeit the opportunity to receive that part of their prize.
Exclusion from the Contest
Employees of Blurb and PicsArt and of companies associated with Blurb and PicsArt as well as their family members and relatives are excluded from the Contest. People who (i) provide incorrect personal details, (ii) provide illegal content, or (iii) manipulate or otherwise misuse electronic devices created for the purpose of the Contest are excluded.
Early Termination of the Contest
Blurb is entitled to terminate the Contest at any time during the Contest period, without prior notice and without stating reasons. In particular, this applies in cases where this is necessary in one or more countries for organizational or technical reasons (e.g. computer system viruses, manipulation or errors in the hardware/software) or other legal reasons.
Liability
Blurb is only liable for damages caused by Blurb or one of its auxiliaries through intent or gross negligence, or through a breach of essential contractual obligations. This limitation does not apply to damages arising from injury to life, limb and/or health. The aforementioned liability limitation applies in particular to damages caused by errors, delays or interruptions to the transmission of data, etc., in the event of technical equipment or service faults, incorrect content, loss or deletion of data, viruses or other such causes.
The participant is obliged to compensate Blurb for any damages, claims, costs and legal fees caused by or based on the fact that the participant has uploaded a photo that does not comply with these conditions of entry, including uploading a photo that infringes the rights of third parties.
PicsArt is not responsible for any typographical or other errors in the offer or administration of this content, including but not limited to, errors in any printing or posting of these Official Rules, the selection and announcement of any winner, or the distribution of any prize. No purchase or payment of any kind is necessary to enter to win.
Final Provisions
If Blurb has grounds to suspect any entrant or third party of cheating, deception or fraudulent or unsportsmanlike conduct of any kind (including, without limitation, manipulating the Contest, choice of prize winner(s) or any entry) Blurb reserves the right (in its sole discretion) to disqualify any entrant, entry or person it reasonably believes to be responsible for, or associated with, such activity.
Complaints relating to the staging of the Contest must be sent to Blurb in writing within fourteen (14) days of the complaint arising. The decision regarding the selection of prizewinners and their results is final and no appeals process or correspondence will be provided.
The applicable laws of the United States and the State of California, regardless of the location from which a participant enters the Contest, exclusively govern the Contest. This excludes mandatory consumer protection law at the participant's place of residence.
Should individual provisions be or become ineffective or unenforceable, the validity of the remaining provisions shall remain unaffected.
For further information, please reference Blurb's privacy policy here: http://www.blurb.com/privacy