Kylli Sparre's surreal photography is the result of an artistic journey that began, not with a camera, but with a pair of ballet slippers. After pursuing the classical discipline of ballet for years, Kylli had a change of heart and decided to turn in her tutu for good. This departure left a void where there had previously been a creative outlet, until she finally found her calling in photography. When you look at the images she creates, a result of mixing photography with photo manipulation, her classical ballet training does not seem to have left her altogether unmarked. There is often a sense movement, a sense as though the women in her photos are being carried off by or following some type of a force or current, with the same quality of flight that one might recognize in a ballerina's mid-leap. There is also drama and tension, marvel and wonderment. Her photos communicate with a kind of poetry that grabs you with visceral tenacity. They are inescapably beautiful.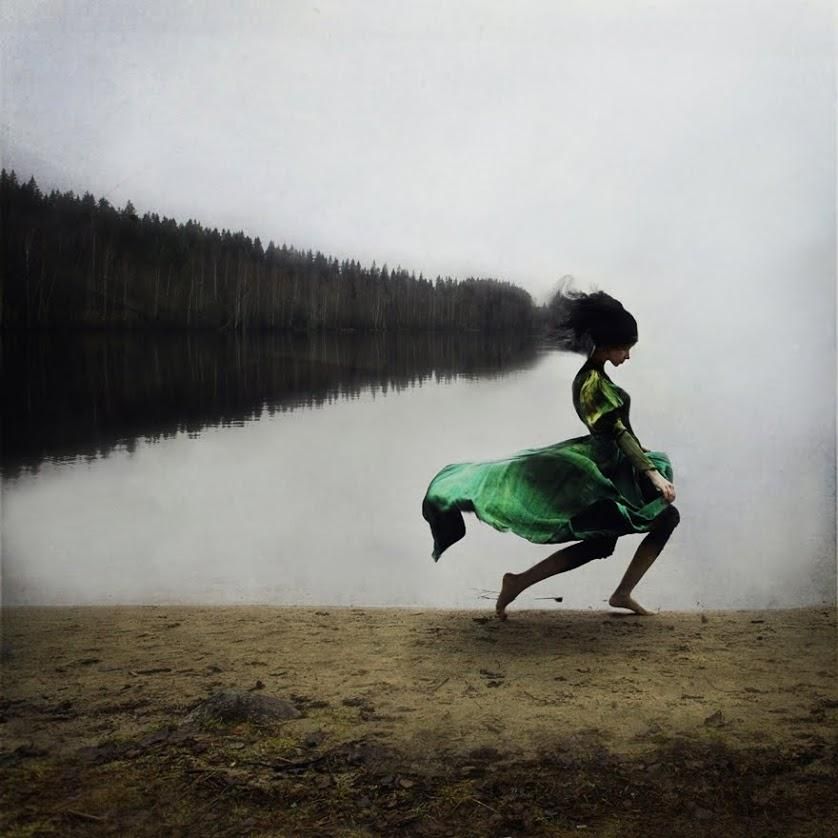 We interviewed Kylli to ask her about her work.
How did you first get into photography?
When photography first showed up in my life, it was like a stranger to me. An interesting but distant and I did not know what to think of it. Then slowly we became friends. I felt photography was something I could trust and certainly it was a lot of fun, and then suddenly, I fell in love with it.
When I finally realized the magnitude it has for me (especially when combining photography with image manipulation), I could not sleep and could not stop thinking about it – the concepts I could create and the visions I could bring forward. The realization came pretty much overnight and I have never looked back. It is my secret language, my way to truly express myself (something I have never managed to communicate in any other way). I do hope to have a long lasting relationship with photography. I have to add that it is not only photography, I often use Photoshop to create my visions, but photography is the foundation of it.
Where do you get your inspiration from?
Inspiration comes from relationships, books, nature, music, dreams and my life in general.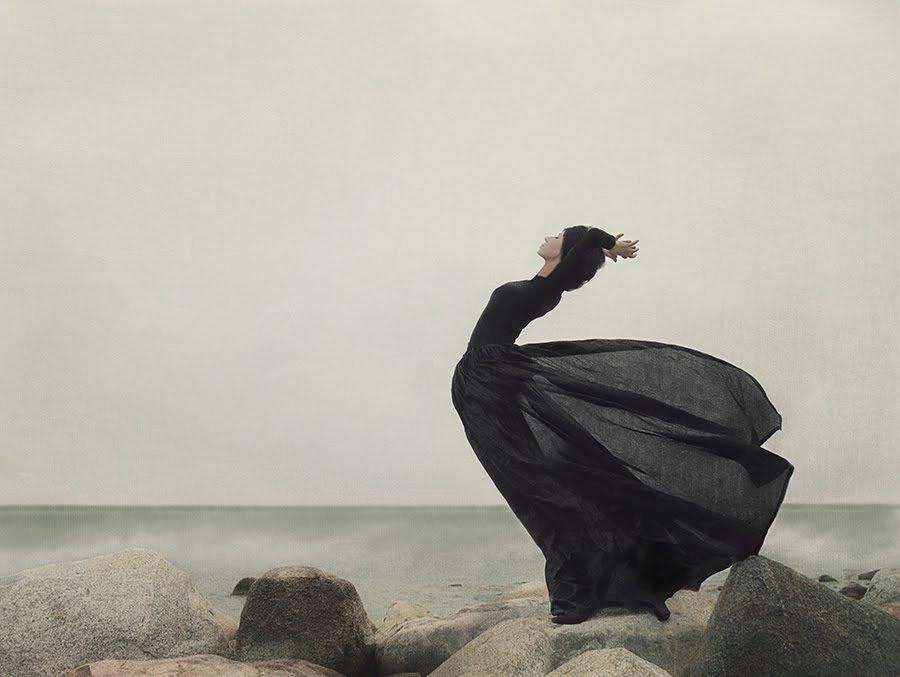 Is every photo a planned vision? Can you talk about the process behind formulating a vision for a photo?
It is a mysterious process, I might carry an idea around for a while, doubting it and considering its faults and then, when I go out and create it, it seems somehow more than I envisioned. Other times, I have an idea and believe it to be special and beautiful and when I get my things together and try to capture it into an image, it falls apart, looks dull or just makes no sense when it is out and visible. So I can hardly ever predict if an idea is actually something that I will like or not, I just carefully have to start unfolding it, hoping it will work.
You seem to exclusively use women as your subjects. Why?
I actually photograph men and children as well, but I have to admit that the majority are female figures. Perhaps because this makes it easier for me to relate to the story.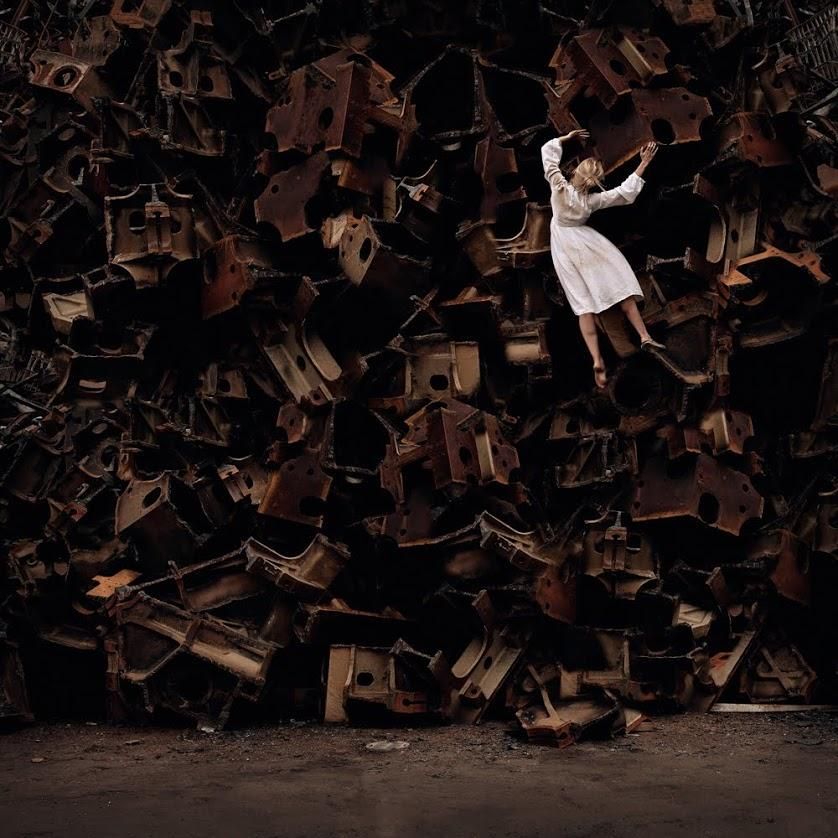 How do you find models for your pictures?
Mostly I have used either myself or people that I know very well. I am looking into finding new models too.
Can you explain the reasoning behind your title choice of "Silent Dialogues", for one of your photography series?
I often sense that when I talk to people, there is this communication between words, the kind of communication that is impossible to put into words – for me at least. As soon as I try, it disappears.
So I try to capture it in a different way, I dream of capturing it honestly – capturing it into image so it is there for me and others to see, so that it can´t escape.
The name "Silent Dialogues" seemed to cover my thoughts on this.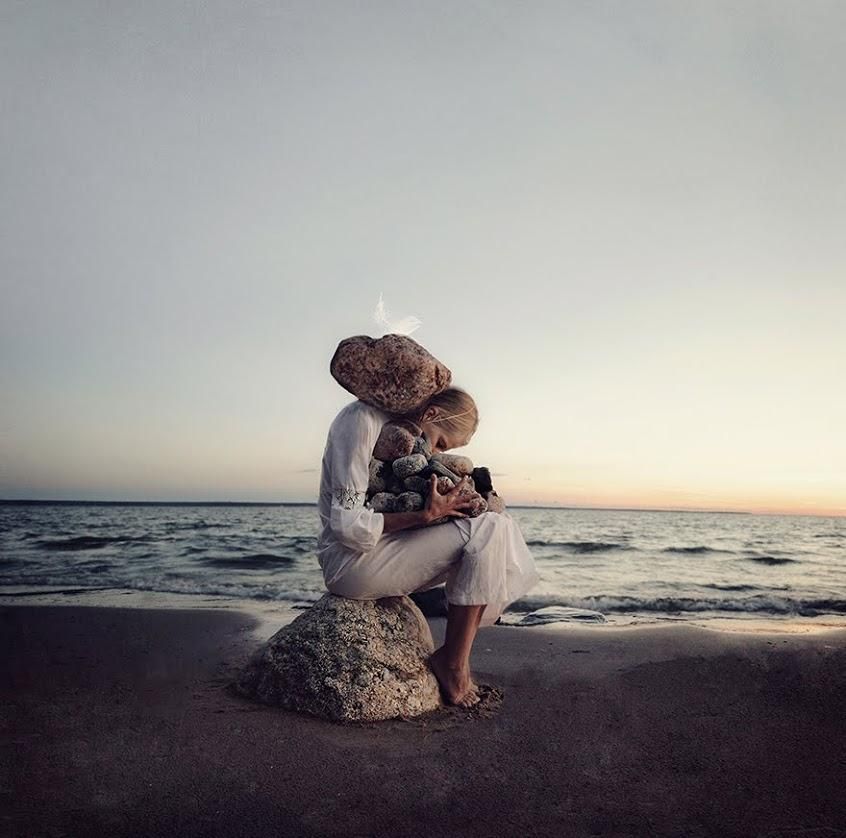 Is anxiety an important theme in your photos?
It is certainly a big theme for me, not so much in daily life, but in the stories I think of, anxiety is often times present.
You say you use image manipulation, can you explain a little bit about how you create these surreal images?
It is very different with each image. I have done images where everything is done before taking the actual picture, where I have done as little as possible in Photoshop – only things that would have been dangerous to do. (Editing out hands that are holding a child or things like that)
But also I have done images where most is done in post. Where I have composited things from one place to another or have completely created the setting in photoshop, so I don't have a rule or a certain way to do this, I just do whatever I can and feel like at the moment. Mostly I do try to do as much on location as I possibly can, but the amount of pre or post production varies quite a bit.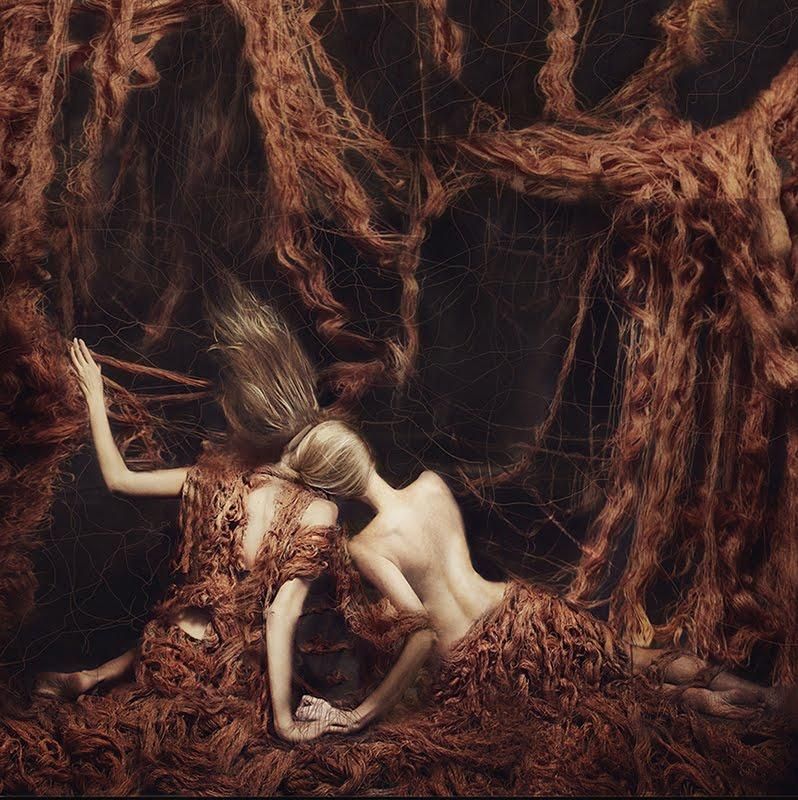 What are your plans for the future?
I have not made specific plans for my future, but I do dream!
I hope to get better at what I do. Not only technically but better in every aspect of image making and also to be happy and fulfilled in the process.