Irwin Wong is a freelance photographer based in Tokyo. Irwin's personal work explores a variety of themes and subjects that include Tokyo Taxi Drivers, Asakusa Horicho tattoos, and the concept of the Japanese Salaryman. Irwin's approach oscillates between documentary as well as more conceptual and planned artistic approaches.
He specializes in editorial photography, particularly portrait photography, and has done extensive work for local and foreign publications. Irwin also teaches the occasional lighting workshop and you can find his work at www.irwinwong.com.
We interviewed Irwin to ask him about his work and insights on photography.
Q. How did you first get into photography?
I got started in photography in 1999, highschool. Wasn't even taking photography classes – it was just something I did because it was fun. I started getting serious about it around 2005 when I realized all my other ambitions to be a cellist or a writer had failed. Haha.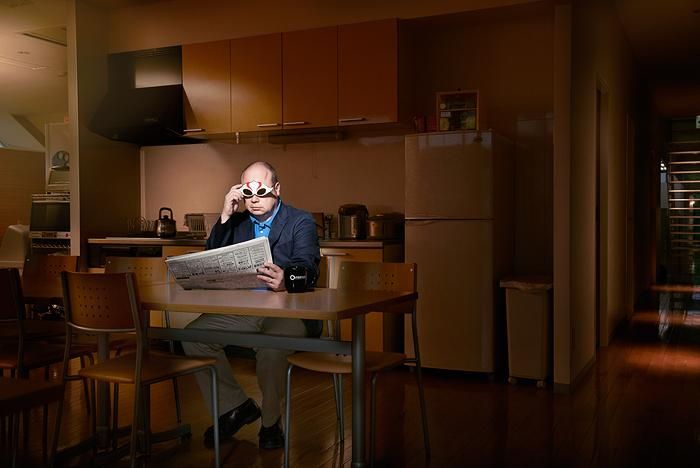 Q. How has your taste in photography evolved since you first got started?
It's funny because I'm in the generation that learnt their craft on film, and began to first shoot professionally right at the advent of digital cameras. It'd be an understatement to say that in the past 7 or 8 years – right about when everyone started owning digital cameras – that things have changed beyond recognition. Everyone has an outlet to be seen now and there's so much cool stuff getting made these days that it's impossible to keep up, whereas back in the day in order to hear about a cool photographer you had to actually be out at a gallery, a bookstore, an event. So I'd say that in particular my generation has been influenced the most by this massive sudden widening of the photography world – right at the start of our careers where our styles are still very nascent and flexible.
In any case I've always been a fan of anything that looked cool and in many ways I still am. These days though I'm more interested in what a photo says to me – irony, humor or pathos speak very strongly to me because it's just the way life is sometimes. Any image that involves a humorous or bittersweet reaction in me is a big cause for inspiration.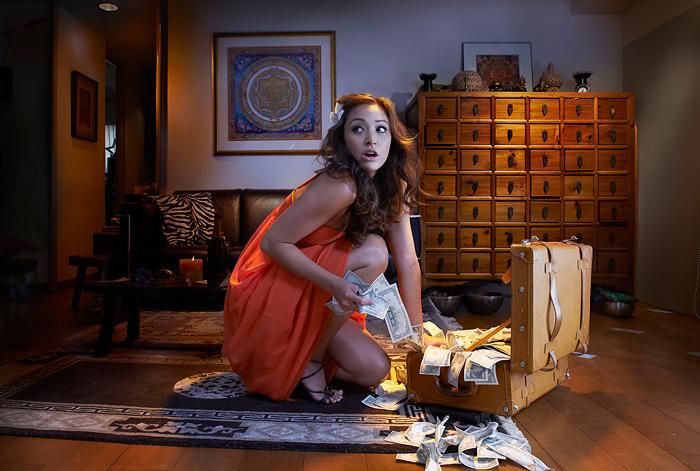 Q. You did a project called Zen taxi, beautiful shots of people inside and outside of taxis, usually at night. Why this particular project?
Well, partly it was a commission that kind of ended up being a small documentary on what life is like for a taxi driver during the night shift in Tokyo.  The centerpiece of the story was really Yukio-san, our taxi driver who never had a bad word to say about any of his passengers and had a kind of wizened gentleness that is rare and humbling.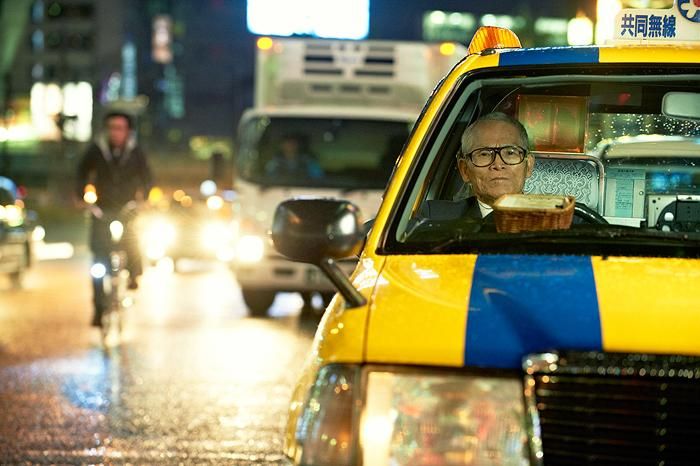 Q. You did a series of photos on tattoo artists and tattoo enthusiasts, with the common theme of tattoos designed by Japanese master Asakusa Horicho. What was the most interesting thing to you about this subject?
Without a doubt, being able to get access to those kinds of situations is the most gratifying part of the job. These are places and people that you would never meet under normal circumstances, but I get free reign to go in there, chat to them and take their photos, and they all are extremely patient with me while I do it. I'm incredibly thankful for the opportunity to be able to do that. After the Horicho shoot I visited several other Japanese horishi (traditional tattooists), and each of their locations were so authentic that you couldn't reproduce them in a movie set. I'm all about that kind of realness when it comes to shooting a subject on location.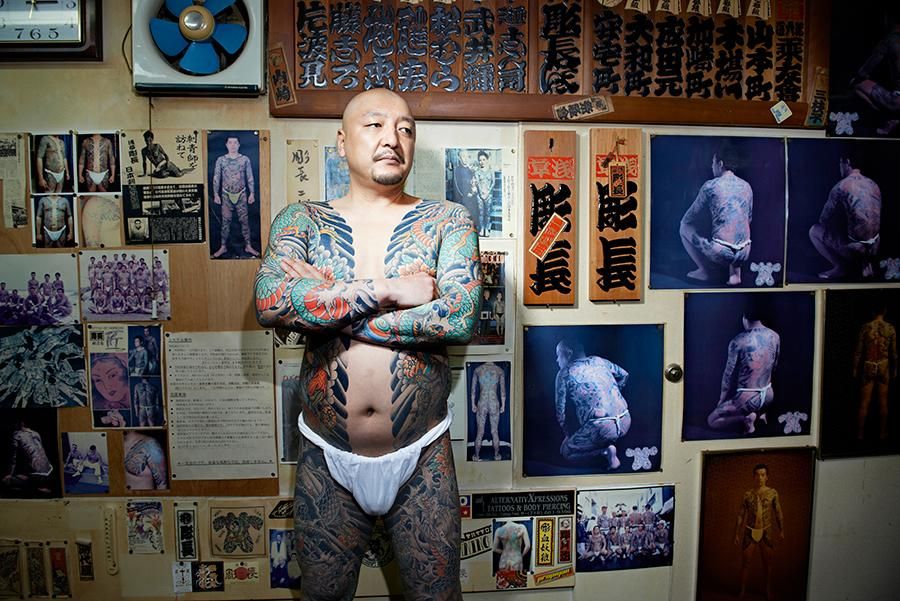 Q. In your Salaryman Heroes series, you take the Japanese archetype of the salaryman, a man who is stuck in the long tedious hours of a low level corporate job, and twist it by turning these men into superheroes. It's quite ironic and also quite funny. What statement were you trying to make with this series?
Well the life of a Japanese salaryman is very interesting to me. They go to their job, sink hours upon hours into mostly unpaid overtime in a strictly hierarchical office environment based on seniority not talent, and they get drunk and go home late to their families who have mostly learnt to get on without them (but not without their paychecks). They get kicked around a lot and usually are the first to get thrown under the bus in times of trouble…but at the same time it was the salaryman who brought Japan back from the utter ruin of World War II to the 2nd largest economy of the world (until recently). In a way they are heroic, and in a way they are not, and that contrast is really interesting to me. Also – the idea of anyone putting up with an office job they hate for their whole life – that's interesting to me from a social perspective and it's both humorous and terribly sad. I don't think I'm done with this series and I'm taking it in a new direction right now, but exploring this area of life is extremely interesting to me.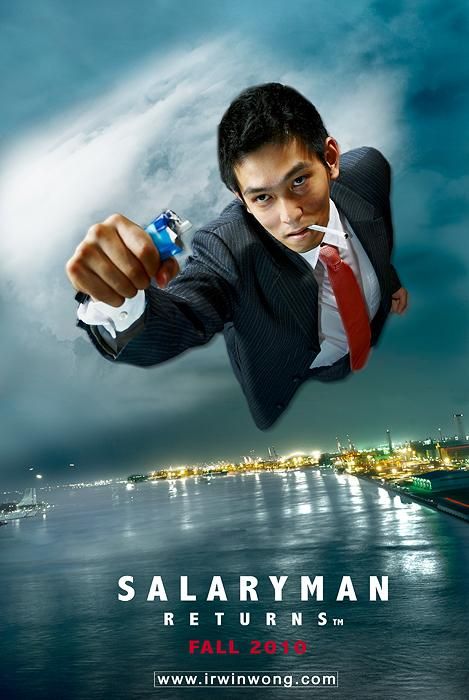 Q. You have spoken about how your specialty is people or rather editorial portraiture. What is a unique piece of wisdom you've learned about portrait photography that is rarely given much thought in photography discourse?
To be honest, I've learnt that I have still so much to learn about engaging with people, haha. Seriously though one thing I've learnt is not to go barging into a conversation with a whole bunch of questions. People who are suddenly asked to offer up a lot of information about themselves to a stranger usually go right on the defensive, which doesn't help. Just take your time and explain to them exactly what you are going to do so they don't feel like the situation is out of their control. Also, have fun. Portrait subjects are people too 🙂
Q. You are also very interested in Gaijin photography, photos of non-Japanese from abroad who stay in Japan. What is it about this subject that fascinates you so much?
For me it was an exercise in reaching out to people in the community, and trying to find an excuse to shoot some cool people. There are some very interesting Gaijin (foreigners) in Japan who do some great things in the community, and I don't think it's something many Japanese photographers have explored at all, which makes my project unique. Also, getting your face in front of new people is always a positive thing.
Q. You also very much enjoy using your close friends as photography subjects, like in your New Years post where you created fake action movie promotion posters starring your friends in full make-up. Can you talk a little bit about what these projects add to your experience as a photographer?
I have a great circle of friends who often work with me on photoshoots, and we all get along really well.  Also, being a freelance photographer is quite a lonely existence – you're on your own a lot of the time with no guidance or help so I guess I'm just looking for excuses to hang out with people I like. Haha. As for what I've learnt – working in a team is a lot more enjoyable, especially if you all can hang out afterwards as well.
Q. What is your favorite project that you have worked on?
My favorite project so far has to be my salaryman project, but I've had a blast doing all of them. One thing I've learnt is that if I'm not enjoying myself while in the process of creating photos then all of the insecurity, stress and hardships that this career brings is really not worth it. Photos are supposed to be fun – no one is expecting you to cure any diseases from behind the camera so you may as well enjoy yourself and not take yourself too seriously.
Q. What projects do you have planned in the future, or rather is there any specific subject or theme that you really want to shoot?
I really just like photographing people. Every now and then an amazing assignment comes up that just gets me completely stoked, or if I feel I haven't shot anything exciting in a while I'll shoot something for myself.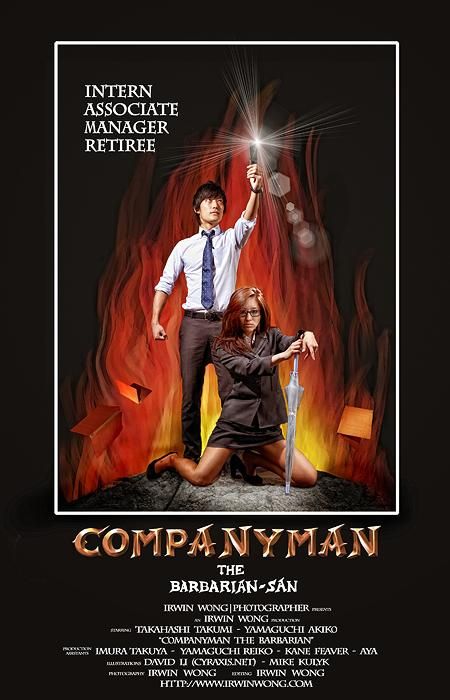 Q. Do you have any photography advice to give young photography enthusiasts from your storied career?
Don't pay too much attention to what your competition is doing. It's good to have people you look up to but beyond that just concentrate on the next photo you're planning on making, and make sure it excites and interests you.
To learn more about Irwin Wong, visit http://www.irwinwong.com