Some days, you just need a little extra inspo.
We get it. That's why we've created Remix Reel, a new space in your feed that's designed with your creativity in mind.
Now, when you're scrolling through all of the awesome images created by the people you follow, underneath each image you'll find your Remix Reel — a row of image sources, remixes or similar images — for that extra dose of inspo.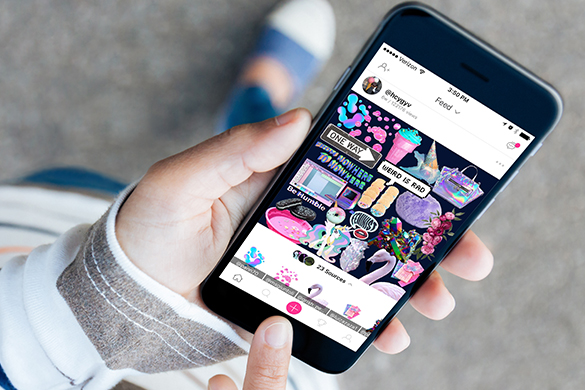 What does that mean?
First, it means no more searching for sources. If you find an edit with a sticker you love, it's right there. If you see a double exposure made with a photo you want to use, no need to go searching for it. It's all right there at the tip of your finger.
Second, it means more editing ideas. If you're looking at a #FreeToEdit image, the Remix Reel shows a set of different remixes. Basically, it's your own personal inspiration board.
And finally, it means more images to browse. If you're looking at an image that's not an edit or a #FreeToEdit photo, you'll see a reel of similar images generated by PicsArt's AI system.
Basically, when you see something you love, you can rest assured that there's always more where that came from.
Ready to check out Remix Reel in your own feed? Update the app to access it and then let the browsing begin!
PicsArt photo editor, collage maker and sticker maker is all about you. If you haven't tried it, you're missing out! Remix free-to-edit pictures into awesome collages and memes. Download the app to get in on the action.
Image featuring edit by @hcygyv.