Our latest iOS update is here to give you a more satisfying user experience and introduce new features. We are offering a new Stretch tool, which allows you to manipulate your picture – twisting it, pulling it, and inflating it into the shape you desire. We are also adding several new masks and a whole new section in our arsenal of masks.
Stretch Tool
The Stretch tool, located in the Tools section of the editor, magically transforms your photo into a piece of clay that can be stretched and molded in four different ways: Warp, Swirl, Squeeze, and Inflate. Warp lets you push or pull areas of your photo, while Swirl stirs your photo into a clockwise or counter-clockwise spiral. Squeeze and Inflate let you pinch or expand parts of your image with a finger. You can redo your transformations or freeze sections of the photo you don't want to affect with your edits.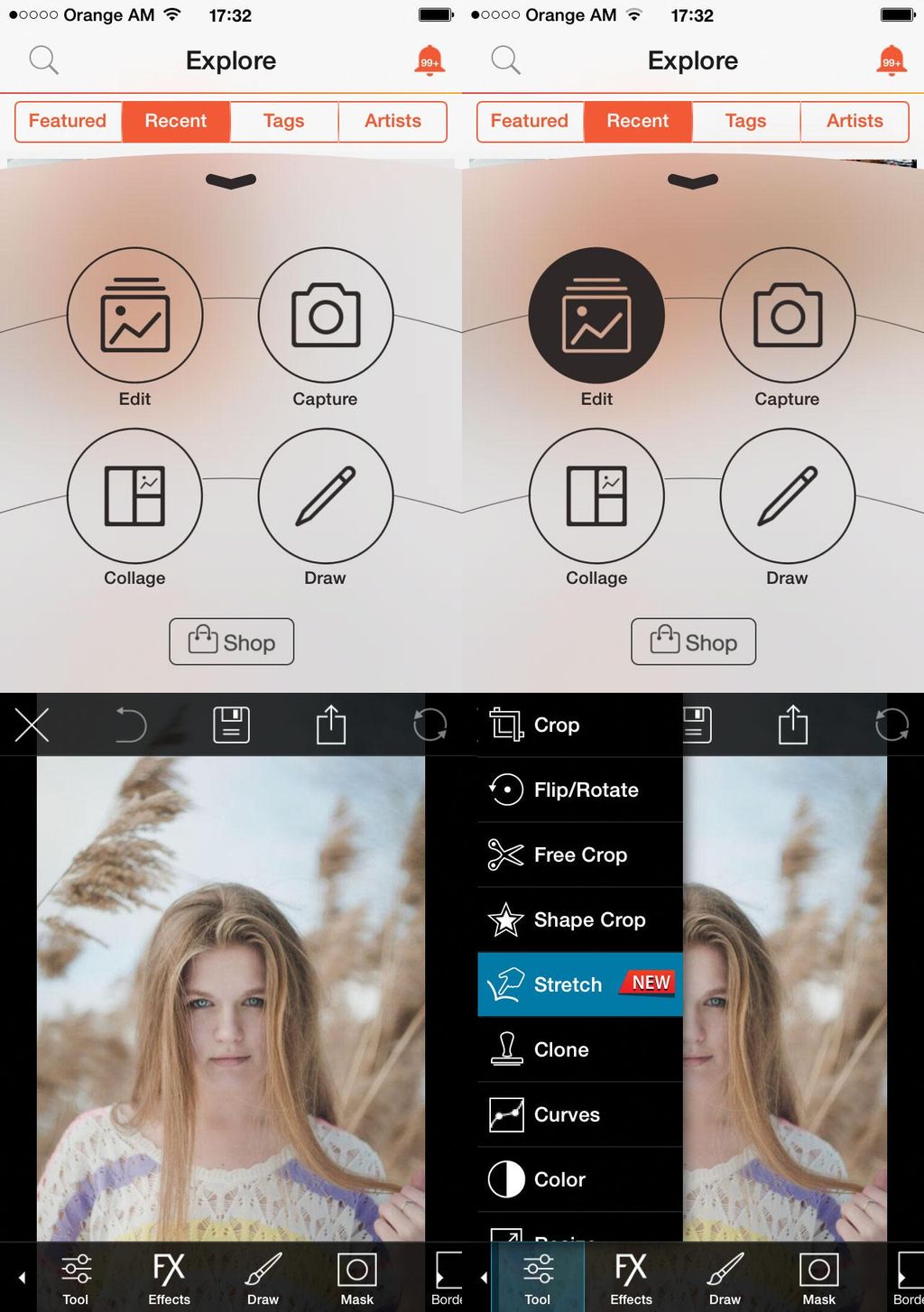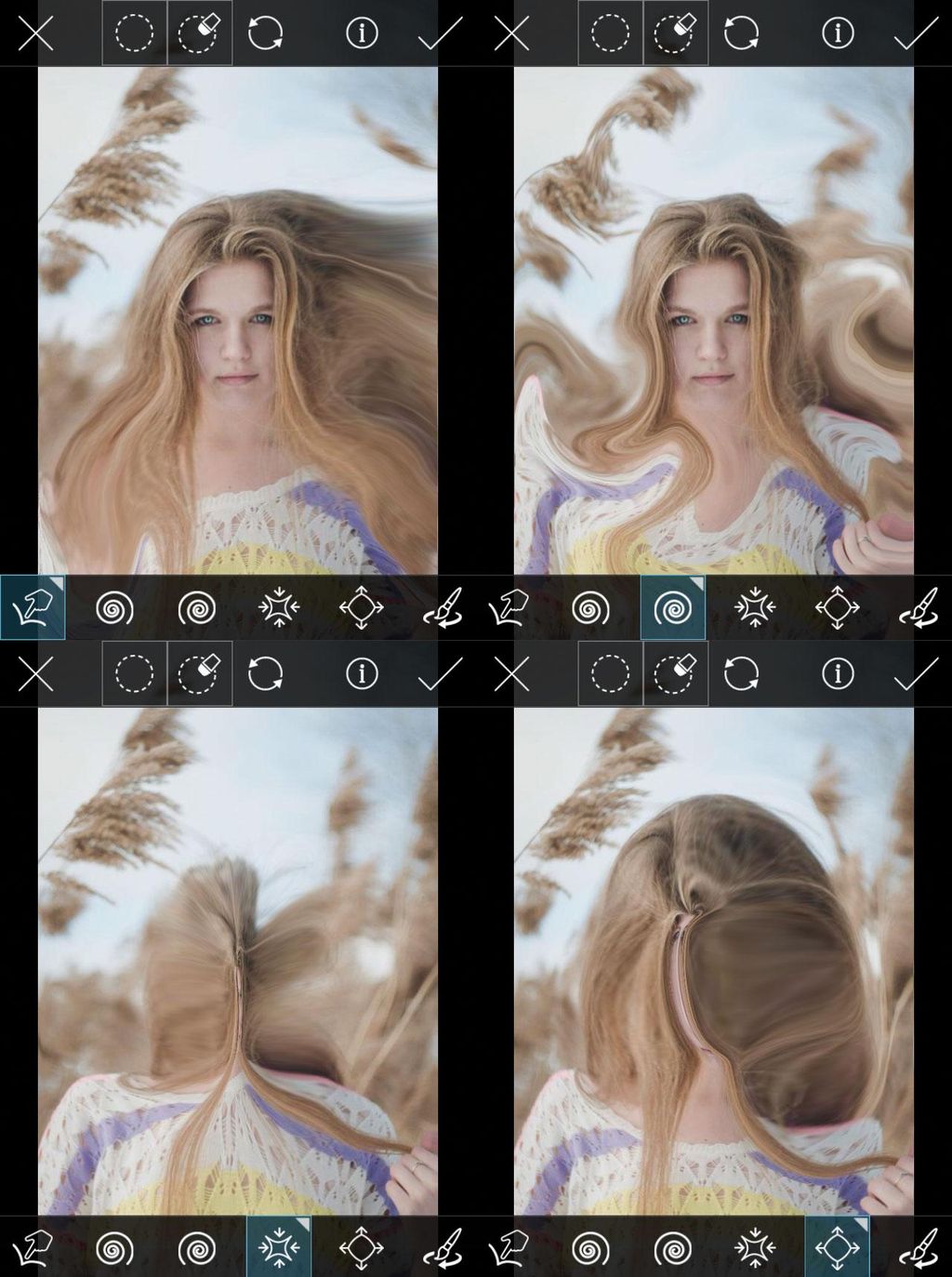 New Masks
This version gets a complete overhaul of masks. This update brings new masks to the Bokeh, Light, Artistic, and Border categories, and even adds a brand new Textures category.