Corran Brownlee has an eye for contrast. His charcoal drawings give an extra layer of depth and mystery to the images he creates. We met up with him at a cafe around the corner from his exhibition the Charcoal Collection at Show Gallery in the heart of Hollywood to discuss art, his philosophy on life, and James Bond.
The charcoal master is from Canada, but moved to London to work in the British film industry as a storyboard artist and illustrator. For many years, he used his craft to realize the vision of other filmmakers and storytellers from fight sequence storyboards for Jackie Chan to concept images for James Bond opening titles.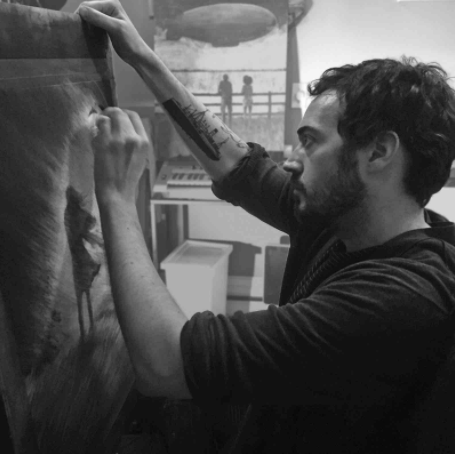 You have a solo exhibition coming up at Show Gallery in Los Angeles. Can you tell us more about your work and the upcoming show?
The work is the culmination of many years of exploration that began while I was working in the British film industry as a storyboard artist and concept designer. I've always loved working with other storytellers to help them build worlds and flesh out their visions.
I recently returned to Canada to focus solely on my own art and began drawing scenes from untold stories, set in a world of dreamy darkness. I create mysterious scenarios with little hints and clues that leave questions for the viewer to answer. Making the viewer the storyteller.
You also work in film on notable projects including James Bond. What did you do on the James Bond films?
Yes, I've been drawing storyboards and concepts for Danny Kleinman since 2003. We have similar taste and so he often brings me onboard his projects to help come up with visuals. I worked with him on some Bond opening title sequences (Casino Royale, Skyfall, Spectre) which Danny directed. The opening titles are my favorite bits of the Bond movies! Also, the bits when Q shows him the latest gadgets. Unfortunately, I didn't get to design any of the gadgets on Bond. Although I did get to design some of the gadgets on Disney's Honey I Shrunk the Kids TV show in the 90s, which was my first storyboard job…Not to brag!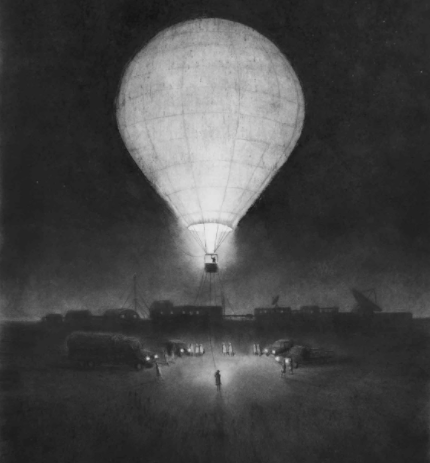 You posted some videos on Instagram of your technique. Can you tell us more about your process?
Working with charcoal is a very messy process. It gets everywhere. So in order to keep sections of the composition white, which I often need because I like to embed light sources, I mask the hotspots with frogtape. We all know that the most satisfying of all tiny, dramatic moments is peeling masking tape free to reveal a spotless bit of white surrounded by a heavy coating of charcoal.
People like those tape peeling videos almost as much as pictures I post of my 97-year-old Grandpa.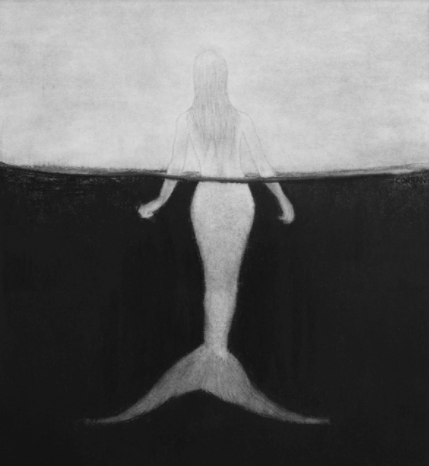 We will have a daily remix with your art on PicsArt. What do you personally like about the app since you started using it?
It's perfect for my pieces because my art is meant to inspire a story in others. So to see what people pull out of the shadows will be interesting. I also love that you can draw in the app! I've been looking all over for a good drawing app.
What advice do you have for young artists?
Trust your instincts and be true to your own style. Make art for yourself because we all want to see what the world looks like filtered through your uniquely weird brain.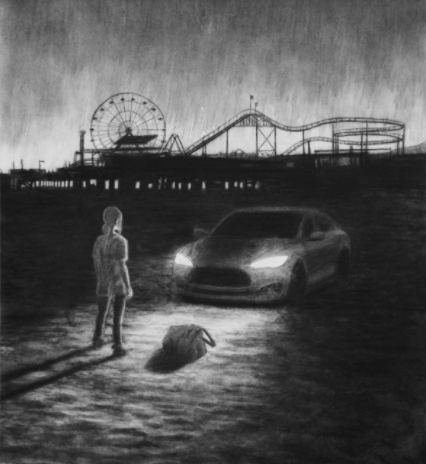 How is your work in film different from your work as an artist?
I love filmmaking for the collaboration. You get a whole bunch of creative people together and benefit from their expertise as you piece together a story. It's what everyone else brings to a film that makes it great.
As an artist, I enjoy the solitude. No compromising ideas. No waiting on others. If I want to do something I do it without having to ask permission from anyone else. What I see in my head is what appears on the page. I have complete control. But the snacks aren't as good as what you get on film sets.
What is your life philosophy?
Do what you love to do and don't be afraid to take risks.
Charcoal Collection allows us to journey into Corran Brownlee's own world, and use his drawings as PicsArt inspiration. Bring your own story to life by remixing CorranBrownlee's charcoal drawings! Don't forget to include the hashtags #CorranBrownlee and #ShowGallery.
PicsArt photo editor, collage maker and sticker maker is a totally new kind of creative community, with over 100M+ monthly users. PicsArt has collaborated with brands like Dior and Jared Leto's band Thirty Seconds To Mars. Supermodels Izabel Goulart, Doutzen Kroes, and Natalia Vodianova have shared PicsArt remixes on their social media. Download the app to get in on the action!