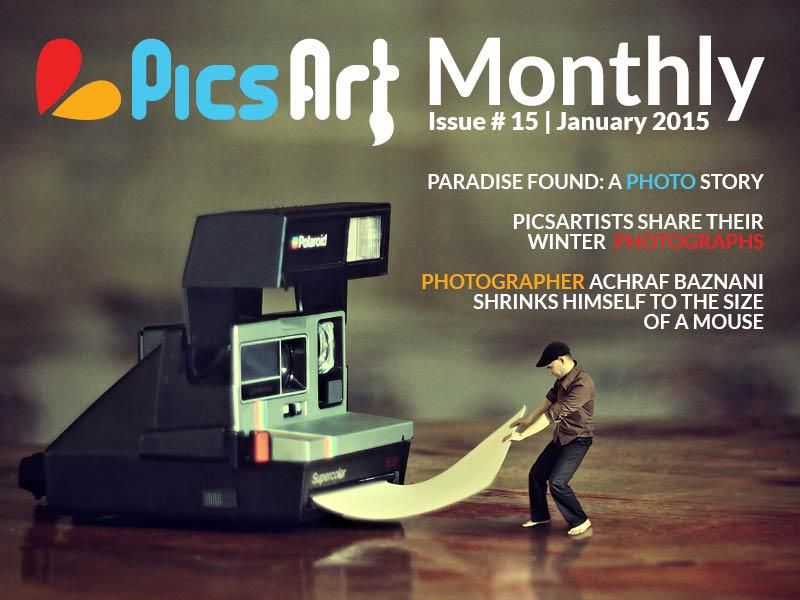 Our January Issue is officially out, and boy does it pack a whallop of inspiration for this frigid first month of 2015.
Between its covers are a treasure trove of inspiring artwork, helpful tips, and sage like advice for you to pump into your creative tank, so you can hit the gas with zeal on your next artistic project.
The upside of all of this cold weather is that winter can be quite magical, and pro photography teacher Chris Corradino is here to give you a leg up in this area with his key insight on how to master winter photography. Meanwhile, we have some winter photo galleries from our own talented PicsArtists, sure to dazzle you with some priceless icy sites.
This month's feature interview is proof that big things can come in small packages. Achraf Baznani shares his insights on the art of miniaturization, as he talks about the art of shrinking people.
That's just a taste, but also awaiting you are a fun and easy tutorial on how to draw a Geisha, a guide to getting instant bokeh with PicsArt masks, instant editing wizardry, and much much more.
Get it all today by downloading the January issue of PicsArt Monthly now. Recharge your juices, and take on the winter by lighting a creative fire in your belly.