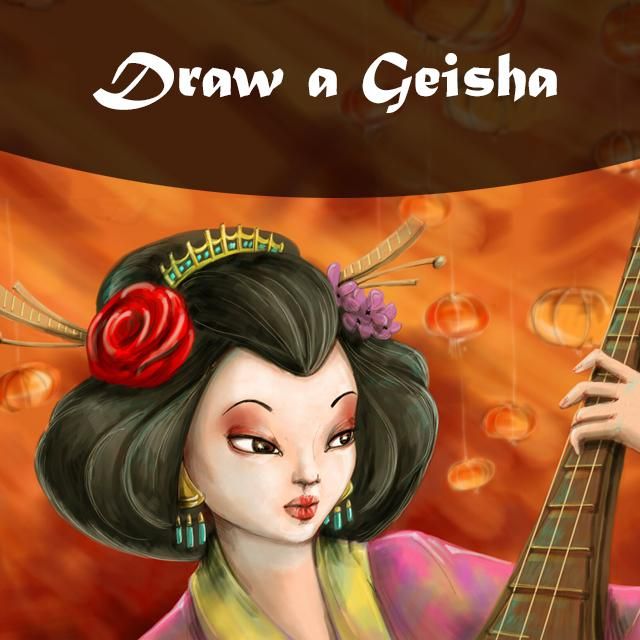 This week's Drawing Challenge is taking a trip to the traditional culture of Japan. Use PicsArt Drawing Tools to draw a gorgeous Japanese Geisha.
Geisha is a Japanese word for "artist", but specifically, it refers to female hostesses who wear traditional Japanese make-up and clothing, and perform as dancers, actresses, and musicians. Geisha's began hundreds of years ago as performers in the entertainment quarters of old Japan. Being a Geisha quickly grew into a sophisticated and rich artform, with many years of schooling and training required to master its intricacies. Geishas performed all throughout Japan, and in the private homes of elite Samurai families. Today, Geishas remain a popular and proud artistic tradition in modern Japan.
Use PicsArt Drawing Tools to draw your own interpretation of a Geisha for this week's Drawing Challenge.
To go a step further, try PicsArt's new Export Video feature to create an instant video drawing tutorial of your work and share it in Youtube tagged with #picsart #dcgeisha. We will be then featuring the best videos from the contest on PicsArt's Blog
Submission Rules & Deadlines
All drawings must be submitted between 9:00 AM (PST) on Saturday, August 2 and 3:00 PM (PST) on Sunday, August 3.
To Submit your drawings, wait for the tag which will be announced this Saturday at 9:00 AM (PST) on Facebook, Google+ and Twitter. You can also submit them directly in the "Contest" section of the app once submissions begin.
How to Vote
Voting will begin as soon as submissions start at 9:00 AM (PST) on Saturday, and will last until 3:00 PM (PST) on Monday.
You can vote for your favorite images in the "Contests" section of the app.
Non-Original Artwork Will be Removed!!
All submissions must be original drawings created by users using only the PicsArt App drawing tools.
Users CANNOT copy images from our clipart files, other users, or the Internet.
Images that don't meet the requirements above will be removed to ensure fair voting. Thank you.