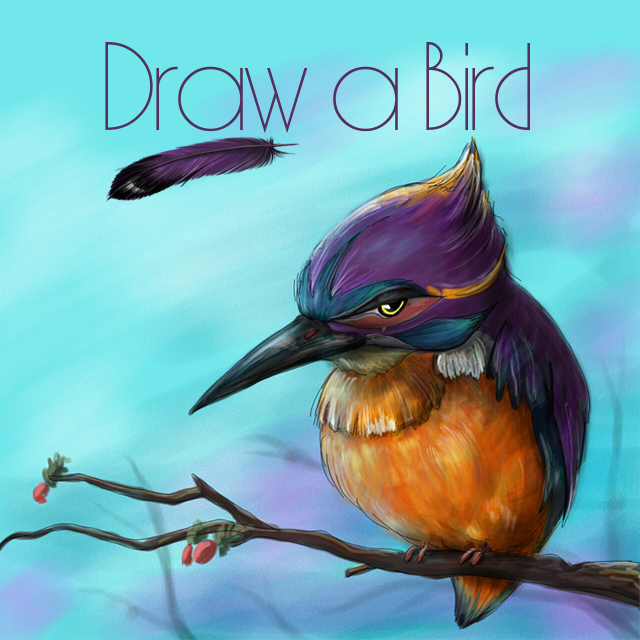 Spread your wings and take flight for this week's Bird Drawing Challenge. Use PicsArt drawing tools to draw the best bird portrait you can.
Birds are elegant animals that make for wonderful drawings. Wings gilded with colored feathers, small and large, each one with its own personality. Eagles, owls, flamingos, pelicans, ostriches, each bird offers its own artistic challenge, so the choice is really yours how you want to approach this contest.
Turn your eyes to the skies, and use all of your talents for detail, shading, and color to draw a bird that will soar come voting time in this week's drawing challenge.
Contest Rules & Deadlines
All drawings must be submitted between 9:00 AM (PST) on Saturday, November 30th and 3:00 PM (PST) on Sunday, Dec 1st.
To Submit your drawings wait for the tag which will be announced this Saturday at 9:00 AM (PST) on Facebook, Google+ and Twitter. You can also submit them directly in the "Contest" section of the app once submission begins.
How to Vote
Voting will begin as soon as submissions start at 9:00 AM (PST) on Saturday, and will last until 3:00 PM (PST) on Monday.
You can vote for your favorite images in the "Contests" section of the app or by visiting the "Contests" section of our website.
Submit Original Drawings Only!
Images that don't meet the requirements above will be rejected to ensure fair voting opportunities for authentic drawings! Thank you.