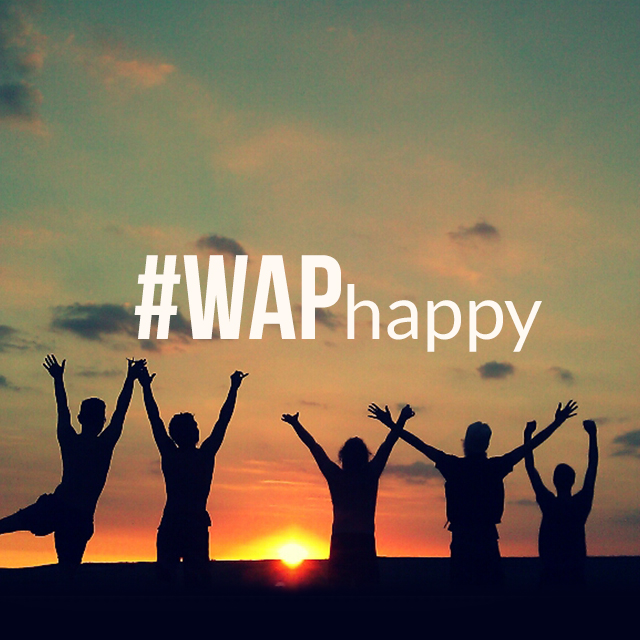 This weekend, get happy! In honor of this Weekend Art Project, we want you to capture a moment of joy and share it with the PicsArt community. It could be the instant before someone blows out their birthday candles, a surprise visit from a loved one, or a simple attack of the giggles. Whatever joyful moment you choose to capture, share and submit your images by tagging them with #WAPhappy.
Capturing and conveying an emotion in a photograph can be tricky. It requires you to be mentally present, to snap the shutter at exactly the right moment, and to have an understanding of composition. Whether you choose to capture a smiling face, a jump for joy, or a playful moment, we want to see the images that bring a smile to your face. Find something that brings you joy, capture it, and submit your images for a chance to win.
How to Enter the Contest
Submit an entry by tagging it with #WAPhappy or by submitting it in the Contest section. Submit a maximum of two photos between Friday (today) and 23:59 PST Monday, January 19th.
How to Vote
Voting begins on Tuesday, January 20th, immediately after submission ends, and closes at 23:59 PST on Sunday, January 25th.
Vote in the Contest section by selecting your favorite entries. Under new rules, all entries in the Contest section will be displayed in random order. No new entries are permitted once voting begins.
Contest Winners
The 10 photos with the most votes win. Our jury will also choose one entry outside of the top 10 to be featured.